Custom Dog Tags: Military, Pets, and ID Tag Necklace for Sale in the USA
Welcome to our diverse collection of custom dog tags, a perfect blend of exceptional artistry and practical use. We offer a wide range of choices, from military dog tags designed to honor your service memories to pet ID tags, offering peace of mind for pet owners, and personalized identification tag necklaces. Each piece is unique, combining utility and style to showcase your individuality truly.
Our dog tags stand a cut above the rest in the diverse American marketplace. We take pride in our superior design quality, excellent materials choice, and capability to provide high-level personalization. We put our customers first, and this commitment reflects in every single dog tag we produce.
Each tag is meticulously crafted, paying close attention to every detail to ensure perfection. But despite delivering high-end products, we believe in fair pricing. With us, you can proudly wear a piece of your unique identity around your neck without stretching your budget. We aim to make our top-quality, personalized dog tags accessible to everyone, bringing a touch of individuality to your everyday accessories.
Dog tags, a term coined due to their striking resemblance to canine registration tags, are significant in various walks of life. Initially intended as a pragmatic solution for identification in the military, they have now seeped into civilian life, becoming an integral part of our lifestyle. Today, they're recognized as versatile accessories serving utilitarian and fashion purposes. They are compact, lightweight pieces of identification that hold critical information. Military personnel, pets, and even everyday individuals sport these tags to ensure safety and express personal style.
Dog tags have come a long way from their humble military beginnings. Whether they're safeguarding your pet, memorializing a loved one, or simply serving as a unique piece of jewelry, dog tags today capture many emotions and utilities. The versatility of these tags has allowed them to cement their place in our lives, extending their purpose beyond their original intent.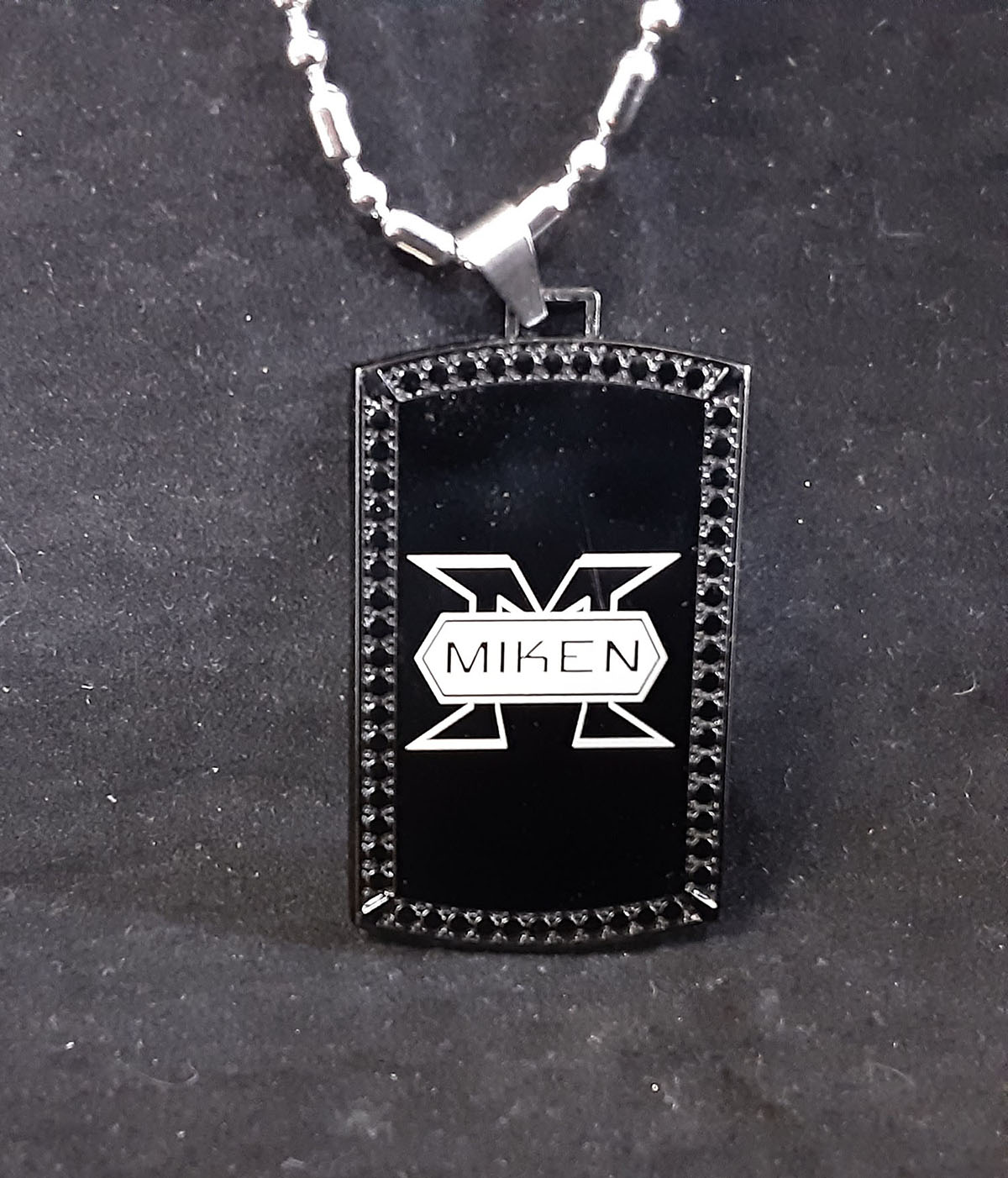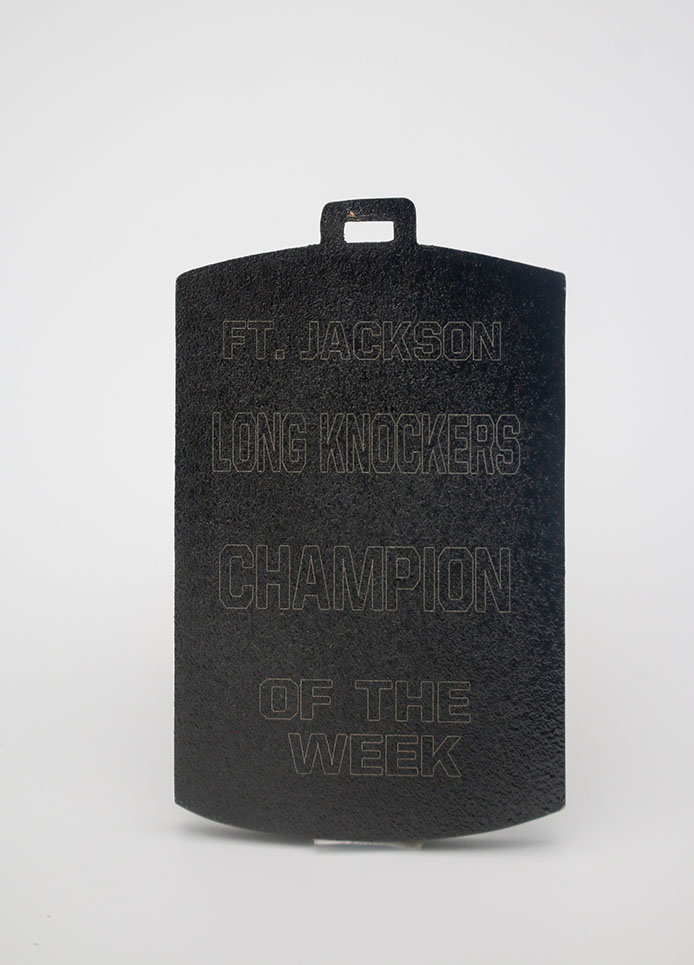 Customize Your Dog Tags: Name, Pictures, Logo, ID, Metal, and Engraved

There's something profoundly special about carrying a personalized accessory, a sentiment we at our factory understand. We offer a comprehensive range of customization options for your dog tags. Whether you wish to engrave a beloved name, embed a cherished picture, imprint a meaningful logo, specify personal ID details, or choose a specific metal, we turn your vision into reality.
Our state-of-the-art engraving technology ensures that every detail on your tag stands out. The intricacy of the work guarantees that the finished product is not only an identification tool but also a piece of art. A custom dog tag from our collection will help you stand out and express your individuality in mass-produced goods.
High-Quality Personalized Dog Tags at Wholesale Prices

At our esteemed jewelry manufacturing house, we strive to blur the lines between quality and affordability, ensuring they coexist in harmony. We take immense pride in offering our customers beautifully personalized dog tags crafted with precision and care. Each piece is the product of a meticulous craft, passing through stringent quality checks to guarantee durability and lasting aesthetic charm.
Despite their premium feel and detailed craftsmanship, these personalized dog tags are presented at wholesale prices, making them accessible to many customers. This reflects our guiding principle that personalized jewelry, a true symbol of uniqueness and identity, should be within everyone's reach.
The high-quality materials that go into crafting our dog tags ensure their longevity, creating a keepsake that stands the test of time. Simultaneously, the refined craftsmanship guarantees that each piece is visually stunning. By delivering these high-quality dog tags at wholesale prices, we democratize the luxury experience. We firmly believe that owning a bespoke piece of jewelry that narrates your story shouldn't be a privilege limited by price tags. Thus, we make luxury accessible, one personalized dog tag at a time.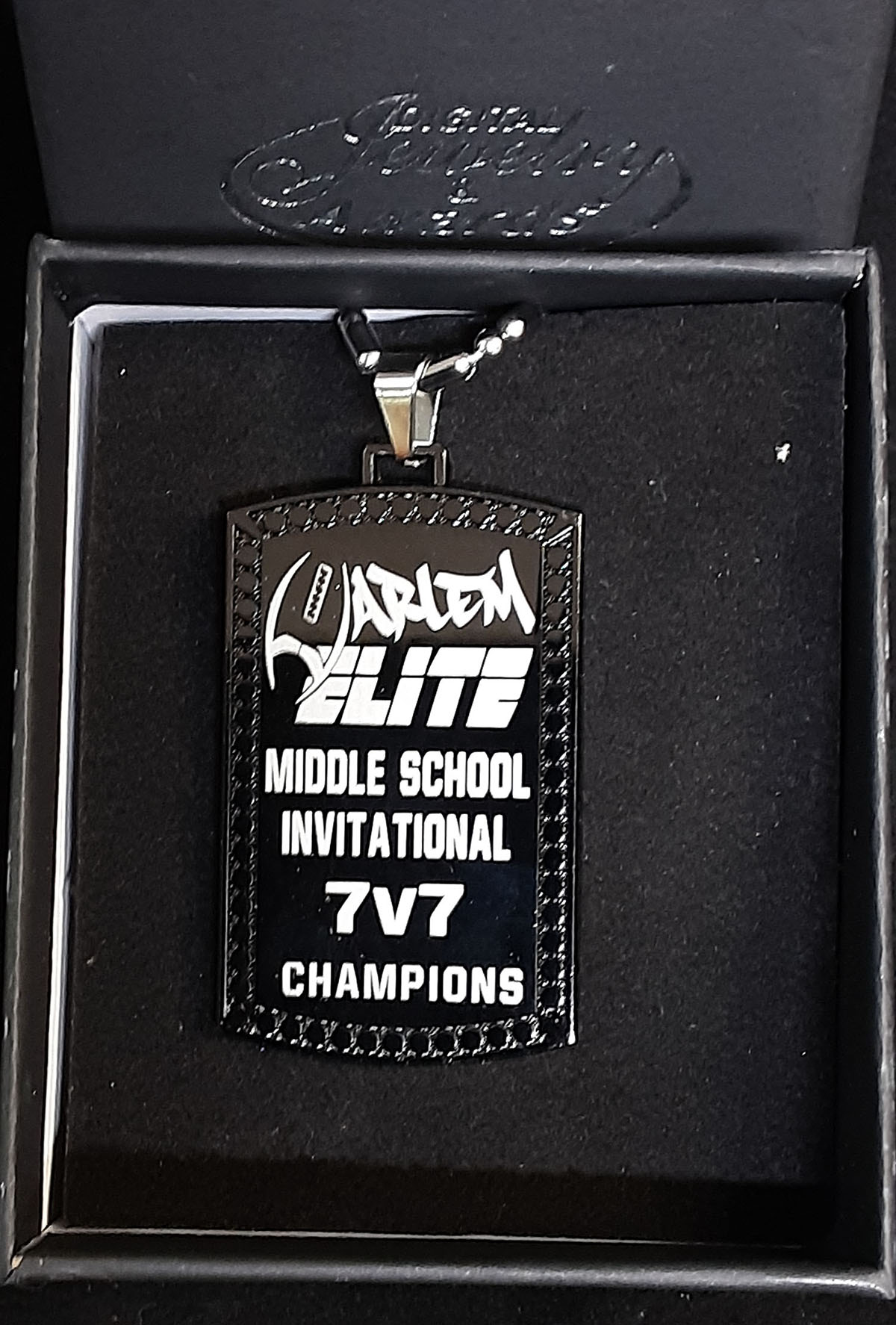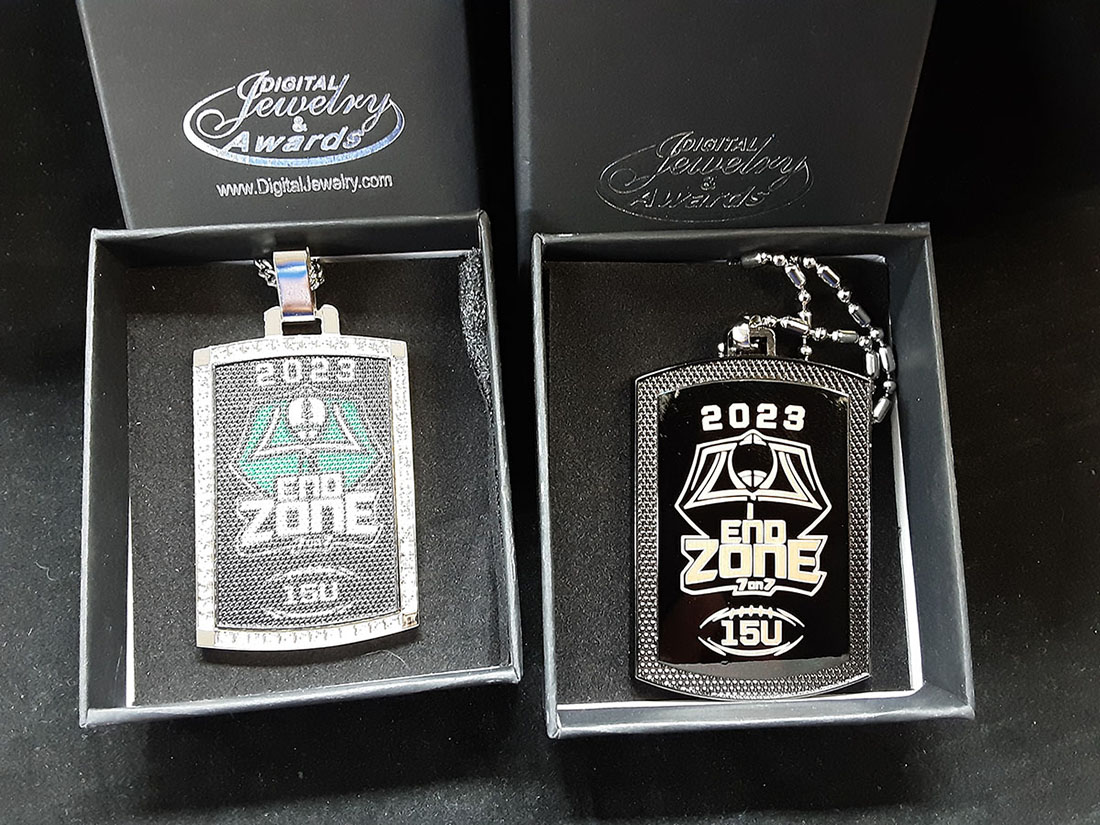 Significance of Customized Dog Tags

Customized dog tags carry the wearer's essence, making them deeply personal and significant. They are critical in the military, serving as a beacon of identity in crises. The engraved details are an instant source of information, potentially saving lives on the battlefield. For pet owners, these tags ensure the safety of their furry companions, providing necessary details to bring them home if they get lost.
In the realm of fashion, customized dog tags make a bold statement. They allow wearers to express their personality, engraving their beliefs, interests, or loved ones into a wearable accessory. This unique blend of utility and fashion gives customized dog tags a significance that few other accessories can match.
Materials and Styles of Custom Dog Tags

The diversity of our materials is a testament to our dedication to accommodating a broad spectrum of tastes and needs. Whether you prefer traditional metals like brass and iron, precious metals like gold and silver, or modern alternatives such as acrylic and silicone, we have you covered. We even extend our material choices to include eco-friendly and innovative materials like PVC, tungsten, titanium, and zinc. For those who prefer a natural appeal, we also offer wooden tags.
Beyond materials, our factory takes pride in offering various styles. Our engraved tags promise intricate detailing, while our printed and 3D options add a modern flair. If you prefer a touch of traditional craftsmanship, our embroidered tags are the perfect choice. And for those seeking a distinctive design, we offer various shapes and fixtures like magnetic holders, collar pins, and shield-shaped tags. With our extensive selection, we ensure that every customer finds a dog tag that matches their style and preference.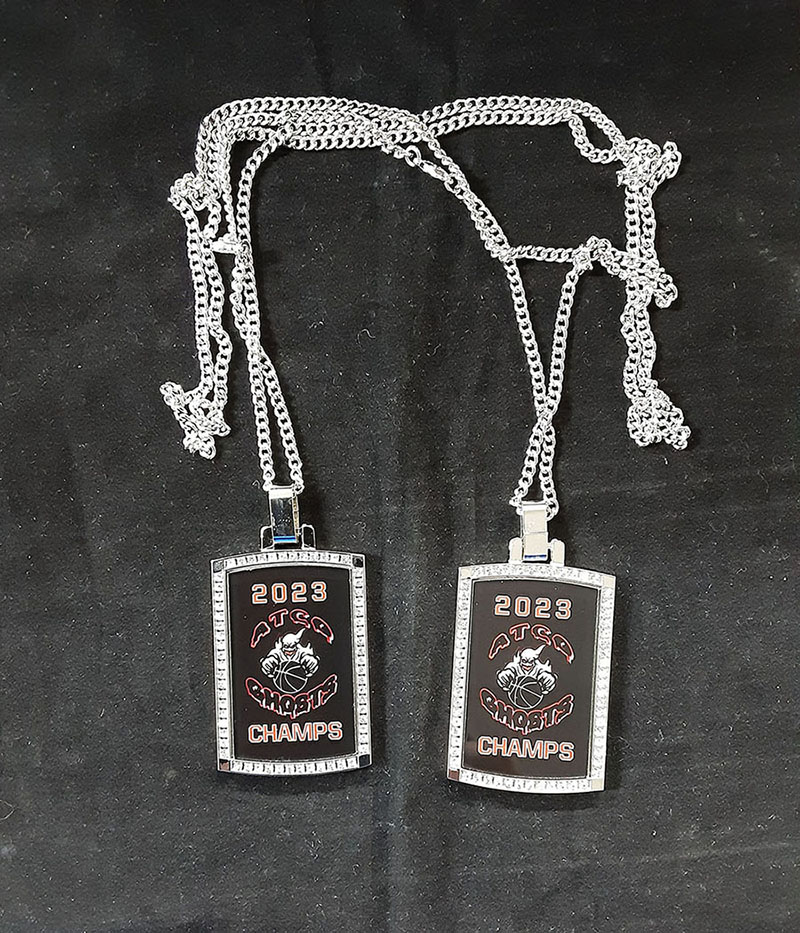 Our expansive range of dog tags caters to everyone's unique needs. We celebrate the diverse identities of our customers, offering tags inspired by different cultures and histories. You can find tags that pay tribute to the heritage of various countries, like the USA and Canada, or those reflecting the historical significance of periods like World War II.
Our collection also acknowledges the various roles dog tags play. Our comprehensive offerings include military tags for brave soldiers and pet tags for beloved cats and dogs. We even extend our variety to jewelry, phone, and shoe tags. Picture, engraved, or photo tags provide a personalized touch, while our charm, keychain, and necklace options offer versatility.
We understand that every customer is unique, so we offer complete customization, enabling you to create a tag that speaks to your individuality. Name tags, logo tags, letter tags – the possibilities are endless. We aim to ensure a perfect dog tag for every person, pet, and purpose.
The importance of a dog tag goes beyond the tangible – it carries a piece of your identity, memories, and history. Losing such a cherished item can be distressing. To remedy this, we offer a replica service where we recreate your lost tag with meticulous attention to detail. From engraved military tags to customized jewelry tags, we replicate them all, ensuring you don't have to part with your treasured memories.
Even if you've spotted a design you love, our replica service allows you to own it. We recreate the design precisely, allowing you to possess a tag that speaks to your style and needs. So whether you've lost a badge or want a design replicated, we ensure you can have a dog tag that carries your identity with pride.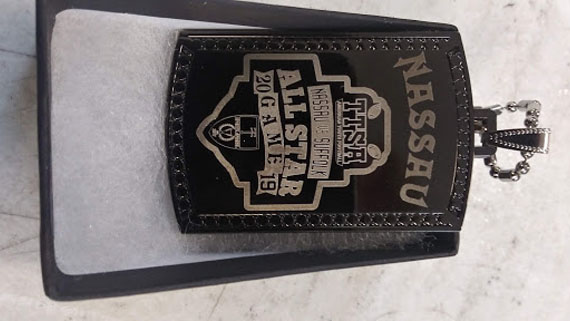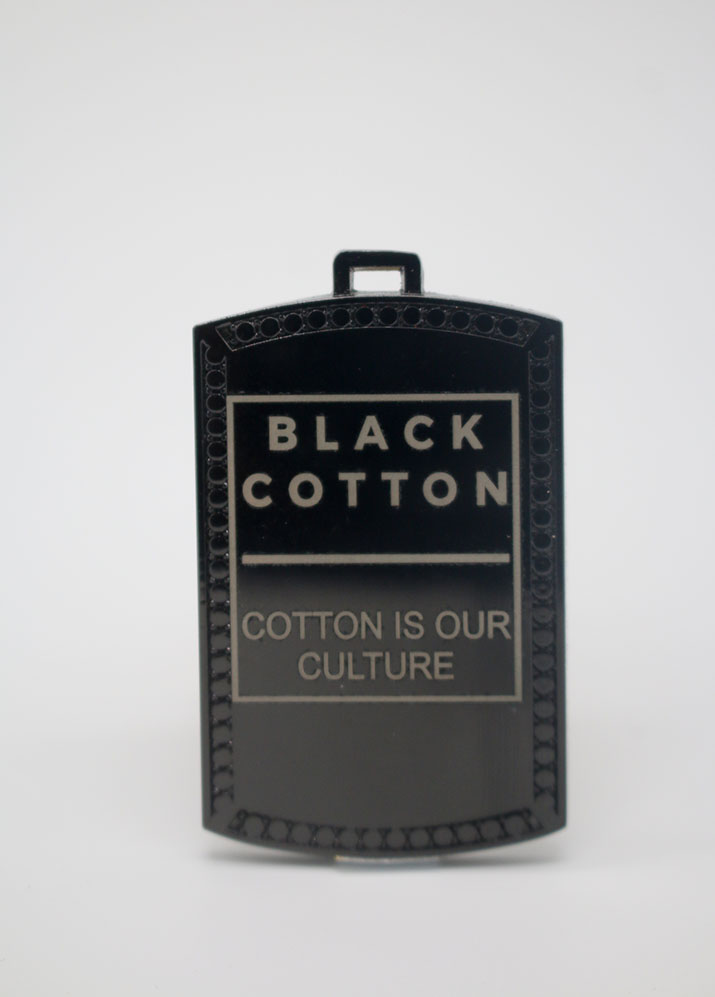 Customized Dog Tags for Everyone

We believe everyone deserves to express their identity uniquely, so we offer customized dog tags for all. Humans or pets, army personnel or civilians, women or men, adults or children – our tags cater to everyone. We also provide specialized tags for different forces, including the police, military, air force, and navy.
Our dog tags are also perfect gifts for loved ones. Whether for your girlfriend or boyfriend, husband or wife, or even a precious new baby, a customized dog tag makes for a thoughtful and personal gift. Each tag can be customized down to the smallest detail, reflecting the personality and taste of the wearer. Our promise is a dog tag for everyone, crafted with love and precision, carrying a piece of their identity.
The history of dog tags is as rich and varied as the people who wear them today. Initially carried by Roman soldiers known as 'Signaculum,' these tags have evolved over centuries. Each era has added its unique touch to the humble dog tag, molding it into the versatile accessory we know today.
Each iteration has contributed to their evolution from the wooden tags of Chinese soldiers during the Taiping revolt in the 19th century to the lead and brass tags during the Civil War. The advent of World War II brought the iconic oval shape with a notch, giving rise to the term 'dog tag.' Today, they've transformed into fully customizable accessories in various shapes, materials, and designs. Despite their evolving appearance, the essence of dog tags as personal identifiers has remained consistent, making them an enduring part of our history and present.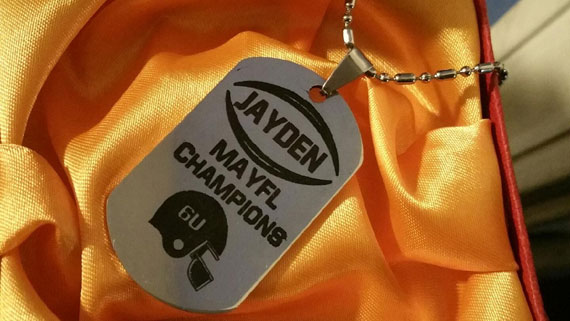 Fill out our form to get a free quick quote.
Crafting Your Perfect Custom Dog Tag: Our Approach

Creating your custom dog tag is a journey we deeply respect, promising a rewarding and efficient experience at every turn. Below is an insight into our design process:
Interactive Discussion:
Our process initiates by comprehending your vision and specifications for your custom dog tag. This stage is essential for us to understand your inclinations and provide professional guidance.
Idea Formation:
Influenced by your vision, our designers produce initial sketches or digital prototypes. This process allows us to visualize the design and apply necessary alterations.
Design Confirmation:
Subsequently, we exhibit a comprehensive digital representation of your personalized dog tag. This phase enables you to inspect the design and perfect it to your liking.
Skilled Artisanship:
Post design approval, our skilled artisans set into motion the production, deploying their expertise and cutting-edge technology to actualize your design.
Quality Verification:
Every dog tag goes through a meticulous quality inspection before delivery, ensuring only the finest products leave our premises.
On-Time Delivery:
Upon clearance from our quality assurance, your custom dog tag is shipped to your chosen location, ready to symbolize your unique persona.
EXCEPTIONAL VALUE AT COMPETITIVE PRICING
Custom Dog Tags: Secure Exceptional Value by Going Direct – Deal Straight with Our Factory in Columbia, South Carolina!
FAST AND FREE QUOTE ASSISTANCE
Efficiency: We respond to your quote requests, calls, emails, Facebook IMs, and text messages within the same day. We cater to your budget and deliver promptly – some orders are even fulfilled on the same day!
SEAMLESS CUSTOMIZATION PROCESS
Customization: As an Original Equipment Manufacturer (OEM), we offer unrivaled customization, delivering exactly what you want, how you want it, without any minimum order requirements!
PRESTIGIOUS BRAND REPUTATION
Brand Integrity: We vigilantly maintain our brand's reputation and integrity. We exclusively use top-tier raw materials such as marine-grade stainless steel rather than iron.
Devotion to Excellence:
Our objective is to offer superior quality, exceptional craftsmanship, and ultimate customer satisfaction. We aim for perfection, ensuring each dog tag encapsulates your unique story.
Unrivaled Customization:
We acknowledge the significance of customization with dog tags. Our team assists in devising the ideal tag that reflects your identity, preferences, and style.
Directly from the Factory – Save Time and Costs:
By sourcing directly from our factory, you benefit from competitive pricing and swift turnarounds, delivering your dog tag without needless delays.
Proudly Crafted in the USA:
All our dog tags are designed and fabricated in the USA. Opting for us ensures top quality and strengthens our local economy.
Swift and Dependable Delivery:
We prioritize rapid and reliable delivery alongside product quality. Once your custom tag satisfies our strict quality standards, we expedite the delivery process, ensuring your tag reaches you promptly.
Frequently Asked Questions
What materials are your dog tags made of?
Our dog tags are made from various materials to suit different preferences. We offer traditional metals like brass, iron, silver, and gold and contemporary materials like acrylic, silicone, and PVC. We also offer eco-friendly options and unique materials like tungsten, titanium, and zinc. For those who prefer a natural appeal, we offer wooden tags.
Can I fully customize my dog tag?
Absolutely! We understand the significance of a dog tag and how it can represent your identity. You can customize your tag to reflect your unique style and personality, from selecting the type of material and style to the information and design imprinted on the tag.
Do you offer dog tags for humans and pets?
Yes, we do! Our extensive range includes dog tags for every person, pet, and purpose. Whether it's a military tag for a soldier, a tag for your beloved pet, or a personalized tag for personal use, we have you covered.
I lost my dog tag. Can I get it replicated?
Absolutely! We understand how precious these tags can be, so we offer a replica service to recreate your lost tag. Just provide us with the details of your lost tag, and we'll recreate it with meticulous attention to detail.
What types of dog tags do you offer?
We offer a wide variety of dog tags, from those reflecting the historical significance of periods like World War II to pet tags for beloved cats and dogs. We also extend our variety to include jewelry tags, phone tags, shoe tags, pictures, engraved or photo tags, and much more.
Can I choose the shape and style of my dog tag?
Yes, you can! Our styles include various shapes and fixtures like magnetic holders, collar pins, and shield-shaped tags. From engraved tags with intricate detailing to modern printed and 3D options, you can choose a style that best suits your preference.
Why are they called dog tags?
The term "dog tags" was first used in the 1940s during World War II. The military identification tags soldiers wore around their necks were reminiscent of those used on dogs' collars, leading to the nickname "dog tags."
What information is on dog tags?
Standard information on military dog tags often includes the wearer's name, Social Security number, blood type, and religious preference. However, custom dog tags can feature various information, from personal details to unique symbols or mottos.
Where to get dog tags made?
At our online store, you can order high-quality custom dog tags made according to your exact specifications. We offer a wide range of materials and designs to choose from.
What are military dog tags?
Military dog tags are a form of identification for military personnel. They contain critical information such as the soldier's name, identification number, blood type, and religion, enabling identification in case of severe injury or death in the line of duty.
When were dog tags invented?
The concept of dog tags dates back to the Civil War when soldiers would pin notes with their names and home address on the backs of their coats. However, the U.S. military first introduced official metal dog tags in 1906.
What to put on dog tags military?
Military dog tags typically contain the soldier's name, social security or service number, blood type, and religious preference. However, the exact details can vary depending on the specific military regulations.
Where to get custom dog tags?
You can order custom dog tags directly from our online store. We offer various customization options, from material and color to design and engraving.
How to make custom dog tags?
Choose the material you want to make a custom dog tag. Then, choose your design and decide what information you want to engrave. We handle manufacturing, ensuring your tag is created to your specifications.
Where can I buy custom dog tags?
You can buy custom dog tags directly from our online store. We offer various designs and customization options to ensure your tag is uniquely yours.
Where can I get custom dog tags made?
You can get custom dog tags made at our online store. We offer a straightforward process for designing and ordering your custom dog tags, providing you with a high-quality, personalized product.
The Talent and professionalism can not be beat! Shop small business and get Big results from this family owned business! Billy is Awesome!
Would recommend to anyone! Digital Jewelry sure my team was very well taken care of. THANK YOU!!