Custom Awards: Customized Awards for Sale in the USA
Recognizing these milestones in an era of diverse accomplishments requires equally diverse tributes. As a leading provider of custom awards in the USA, we understand this need for distinctive recognition.
An award is more than a symbol; it's a tangible testament to the effort that goes into every achievement. With our vast range of custom award plaques, medals, and trophies, we aim to help you commemorate these moments meaningfully.
Our passion lies in creating unique emblems of success. From simple designs to intricate masterpieces, we craft each award with precision. Whether you're celebrating a corporate milestone, an academic feat, or a sports victory, we have an award that suits your needs.
Our custom awards can reflect your unique journey, incorporating elements such as your organization's logo or a poignant message. By doing this, we help transform an award from a mere object into a cherished keepsake.
Moreover, we're committed to making these tokens of achievement accessible to all, reflected in our competitive pricing. By sourcing directly from our manufacturing units, we ensure you receive top-quality awards at the best prices.
So, whether you're a coach, a manager, or an institution, we're here to help. Explore our collection of award plaques, medals, and trophies, and let us help you create a memento that genuinely honors your achievement.
An award is much more than a tangible token; it is an affirmation of one's capabilities and a recognition of one's efforts. It is a memorable memento that immortalizes triumphs, crystallizes accomplishments, and celebrates the journey traversed to reach them. From the pristine playing fields to the high-octane corporate arenas, from the hallowed halls of academia to the intimate realms of personal milestones, awards underscore the power of perseverance and the glory of goal achievement.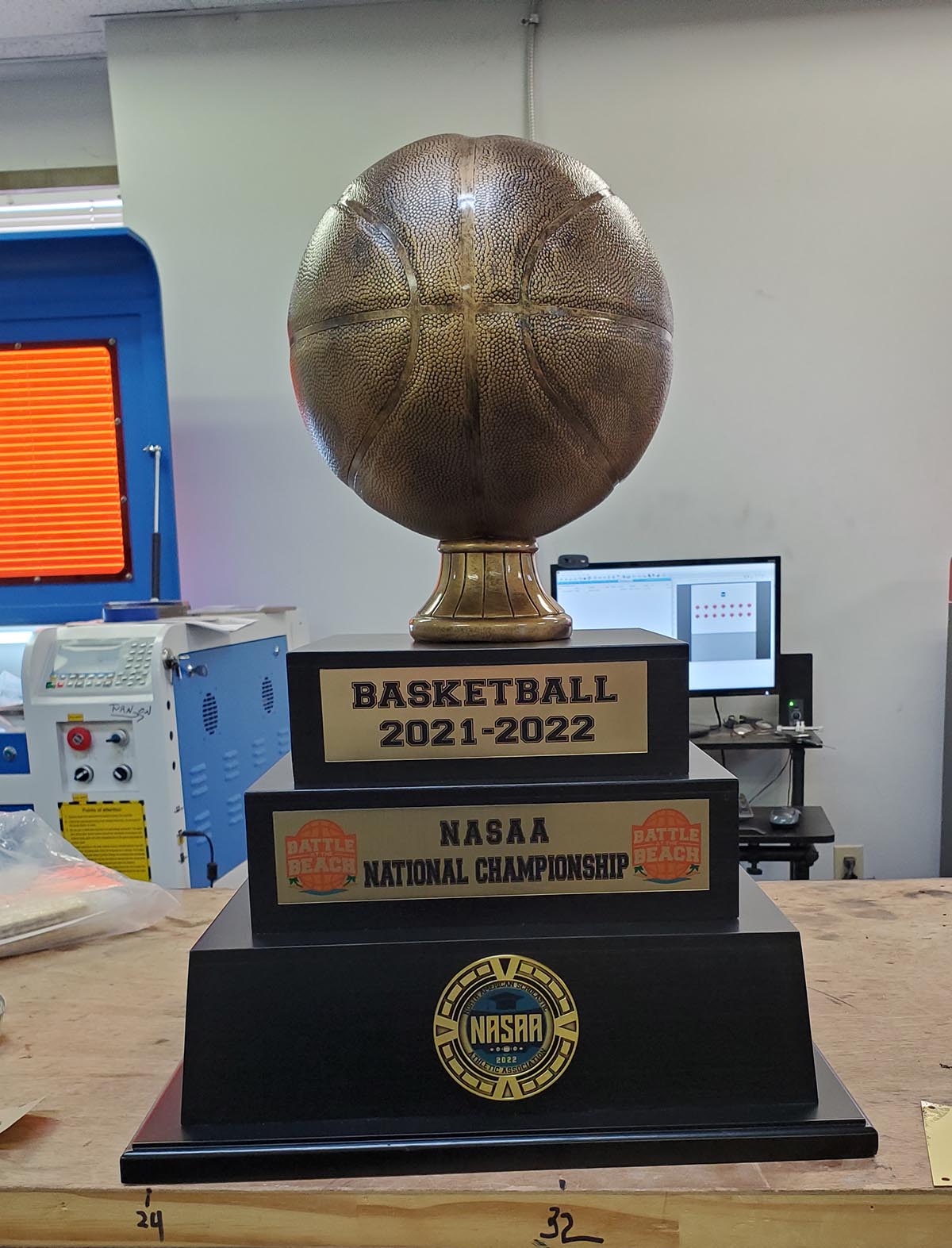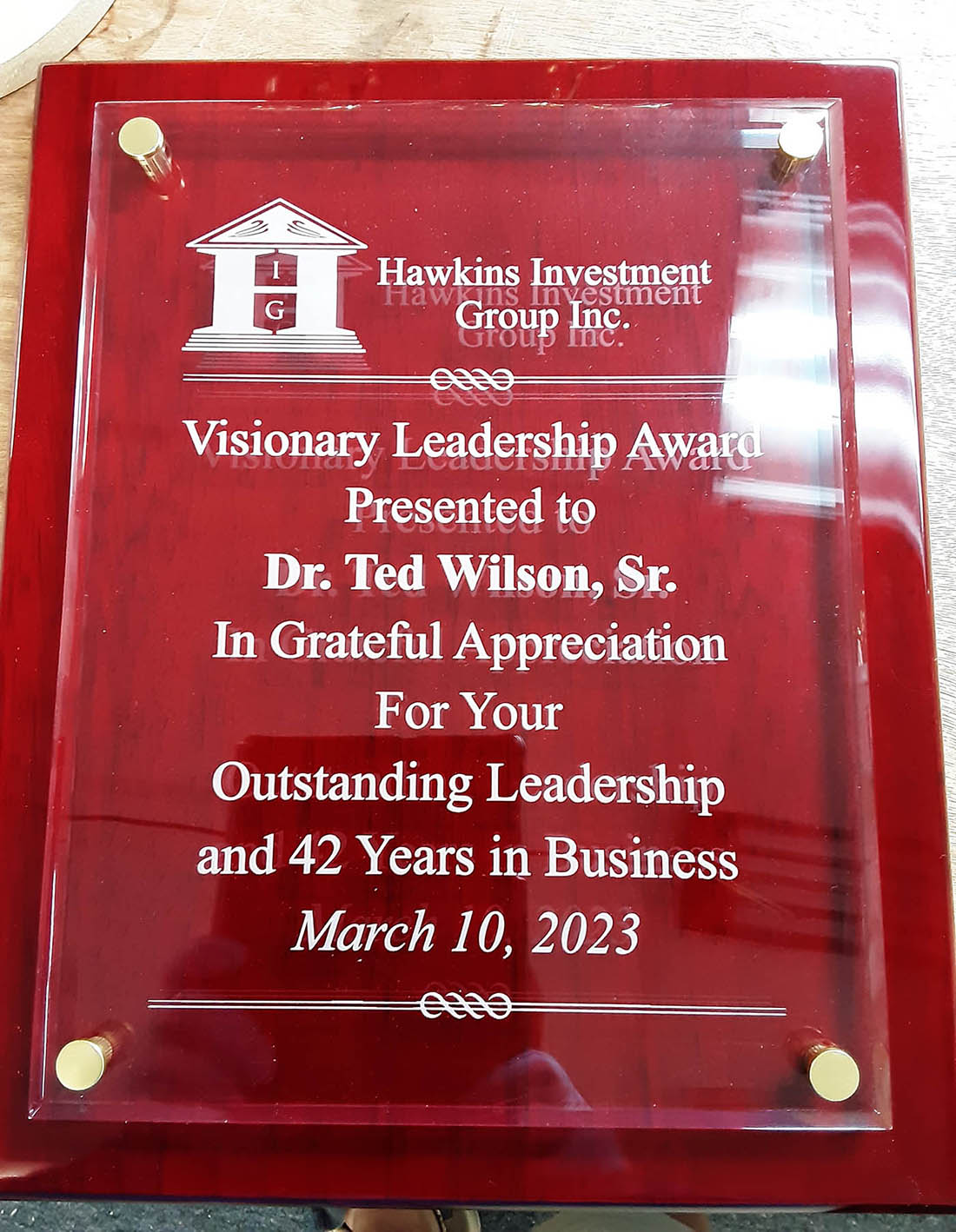 High-Quality Personalized Awards at Wholesale Prices

Our mission is to provide a seamless blend of affordability and quality. We believe that recognition should be accessible to all, and we strive to make high-quality, personalized awards a reality for everyone. By eliminating middleman costs and sourcing directly from our factory, we deliver uncompromised quality at an unbeatable price point.
Each award we create is a labor of love, painstakingly crafted with precision and passion. Every line engraved, every logo imprinted, and every design printed, reflects the highest standard of craftsmanship and the most stringent quality control. Our commitment to quality ensures that the essence of your achievement is captured with exceptional finesse, creating a lasting memory of your special moments.
Significance of Custom Awards, Award Plaques, Medals, and Trophies
In the diverse tapestry of human experiences, achievements are bright and vibrant threads, giving substance and form to our narratives. Awards are a testament to these achievements. They serve as reminders of what we have achieved and an inspiration for what we can aspire to attain. Awards act as motivational milestones in our journey towards our goals, recognizing and rewarding our efforts, encouraging us to push past our limits and strive for higher peaks of achievement.
In the corporate sector, awards contribute significantly towards creating a positive work environment, fostering a culture of recognition and appreciation. They are vital tools for employee motivation and engagement, reinforcing positive behaviors and promoting productivity. Awards create a sense of achievement and enhance self-esteem, inspiring employees to take ownership of their work and strive for excellence. They celebrate individual and collective achievements, strengthening team spirit and nurturing a sense of belonging and unity.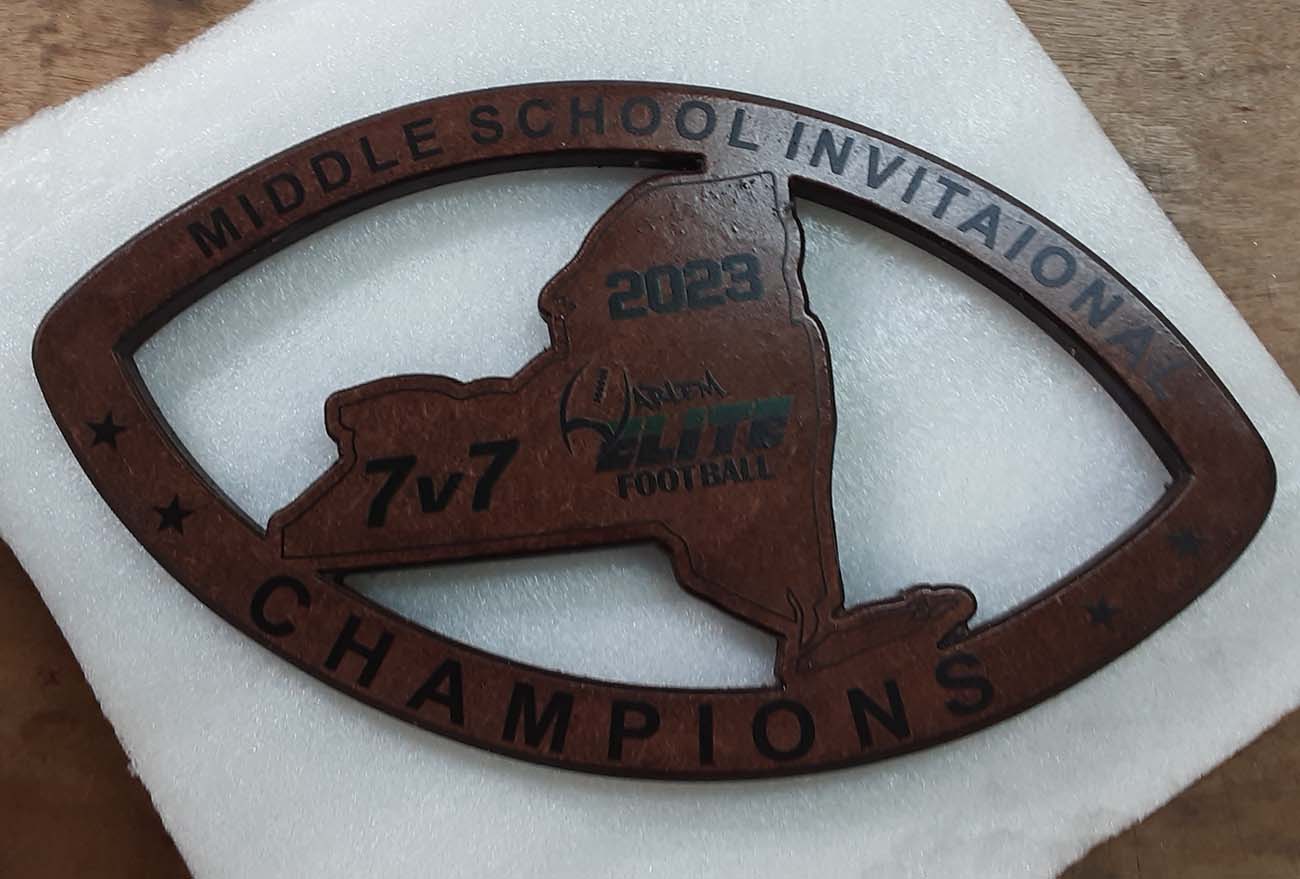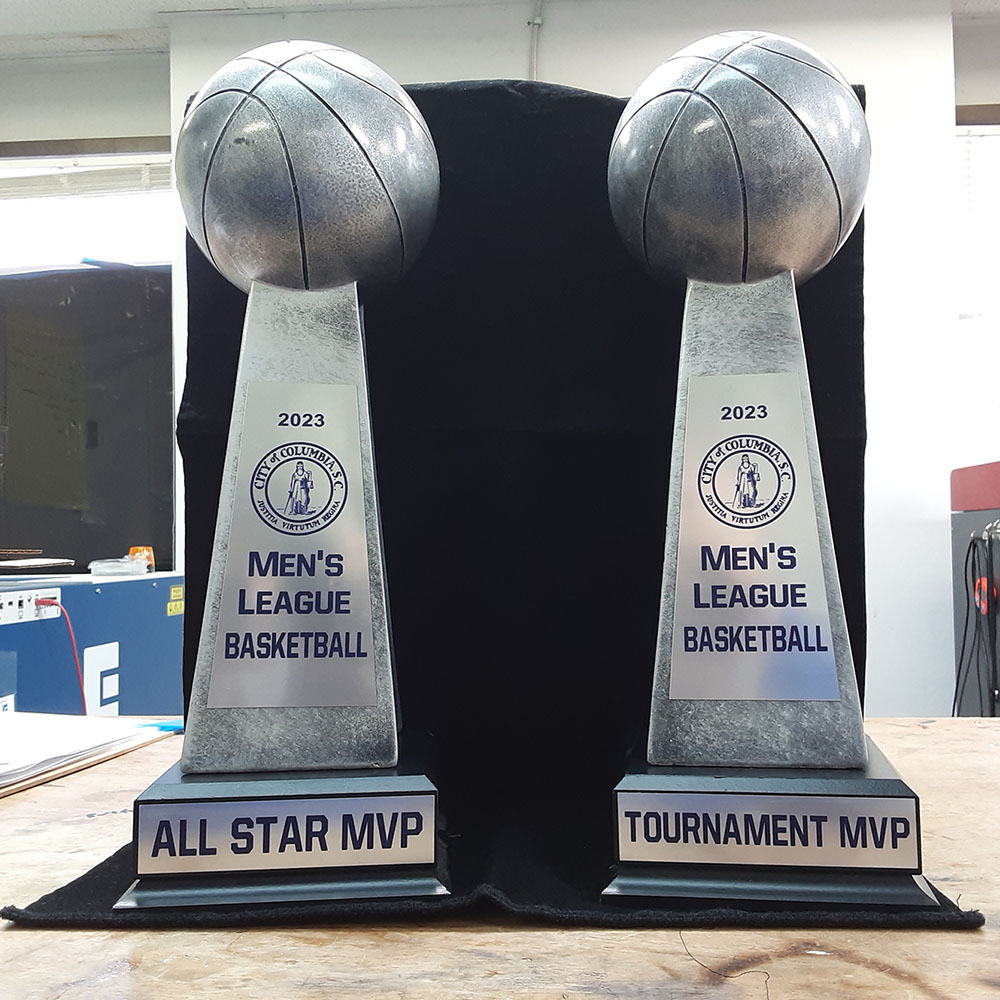 Materials and Style of Custom Awards

Crafted from various premium materials like acrylic, glass, gold, silver, copper, zinc, tungsten, titanium, brass, iron, wood, eco-friendly plastic, and more, our awards are designed to echo your distinct taste. We offer a plethora of styles – whether it's a heart-shaped plaque for your loved one, a victory trophy for your sports team, an 'employee of the month' emblem for your diligent EmployeeEmployee, or a 'student of the year' medallion for the promising pupil.
Every achievement deserves a unique tribute. Therefore, we offer many materials and styles to ensure your award is as distinct as your accomplishment. Our premium materials range from the classical charm of wood and metal to the modern appeal of acrylic and eco-friendly plastic.
Wood Awards: Embodying Natural Elegance

A wooden award has a timeless charm that resonates with grandeur and humility. Its rich textures and natural patterns bring a touch of earthy elegance to the award. Whether it's a refined wooden plaque acknowledging exceptional contributions or a grand trophy symbolizing a significant triumph, wooden awards add an element of sophistication to any recognition.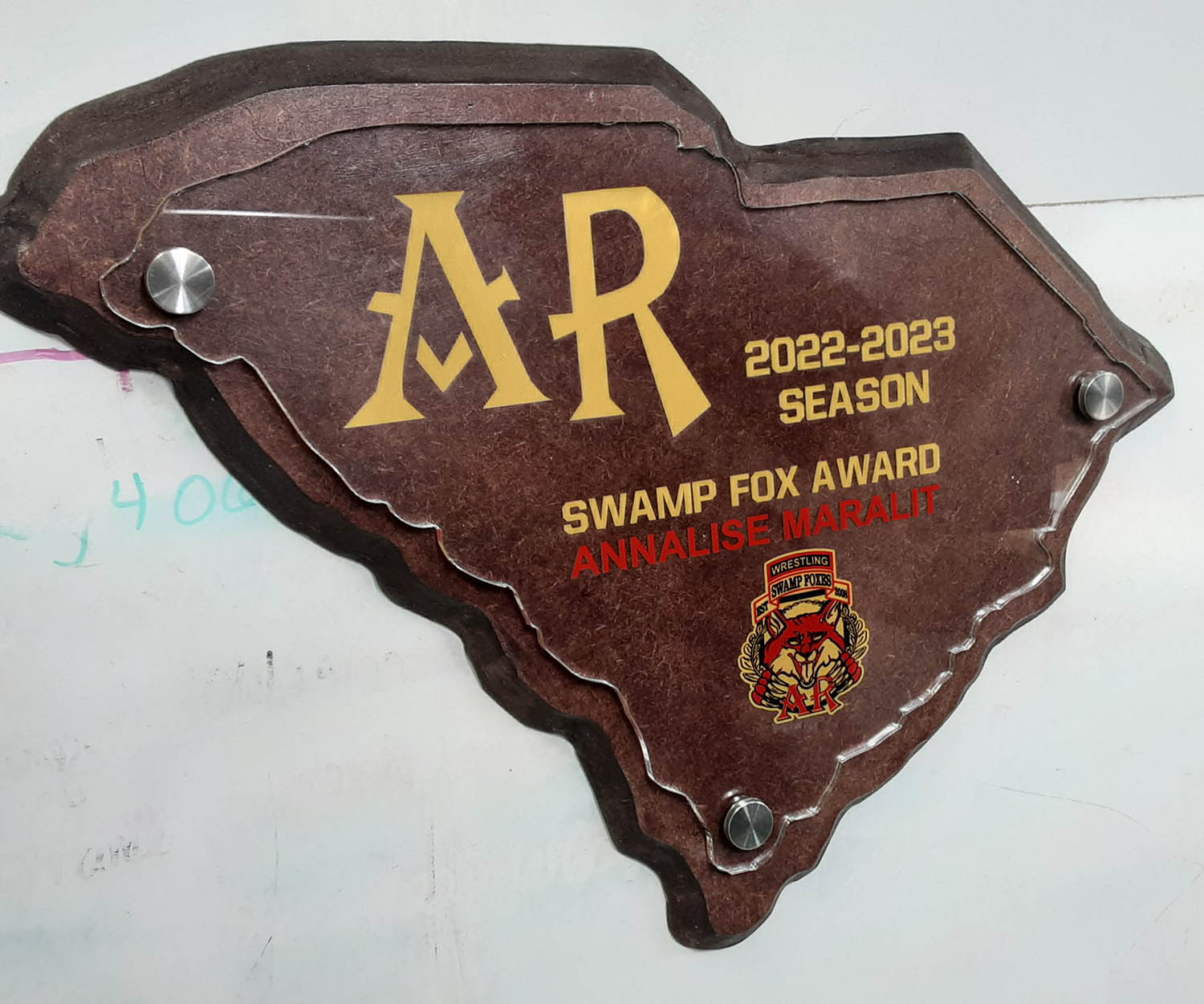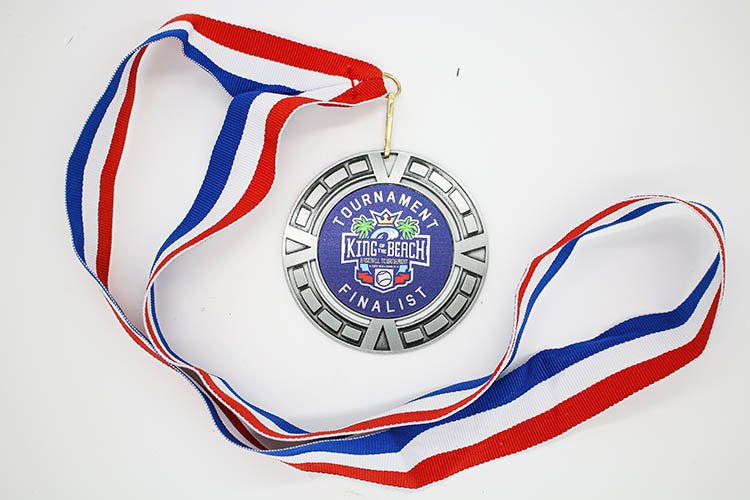 Metal Awards: Merging Durability with Brilliance

Metal awards provide a classic yet compelling testament to one's achievements. Their sheen and weight evoke a sense of permanence and prestige. We offer a range of metals to choose from, including gold, silver, copper, zinc, tungsten, titanium, brass, and iron. Each metal comes with its unique luster and weight, allowing you to customize your award to mirror the magnitude of the accomplishment.
Acrylic and Eco-friendly Plastic Awards: Celebrating Contemporary Aesthetics
Embrace the modern aesthetics of acrylic and eco-friendly plastic awards. Lightweight, versatile, and available in various shapes and sizes, these awards are perfect for adding a touch of contemporary charm to your achievement.
Our acrylic awards offer a contemporary spin on the traditional award. Lightweight yet durable, these awards can be easily customized to suit various preferences, making them an ideal choice for various events and occasions.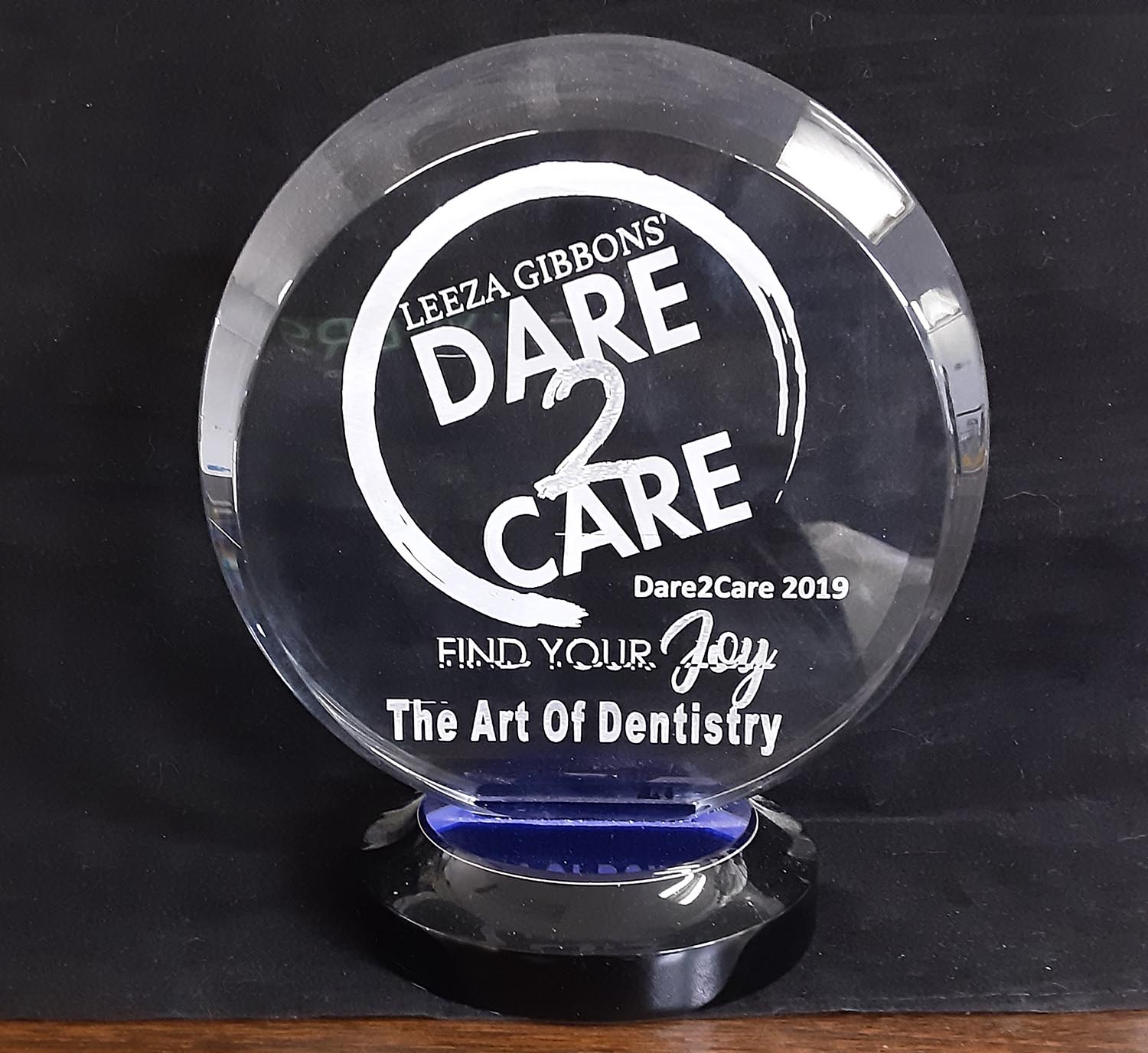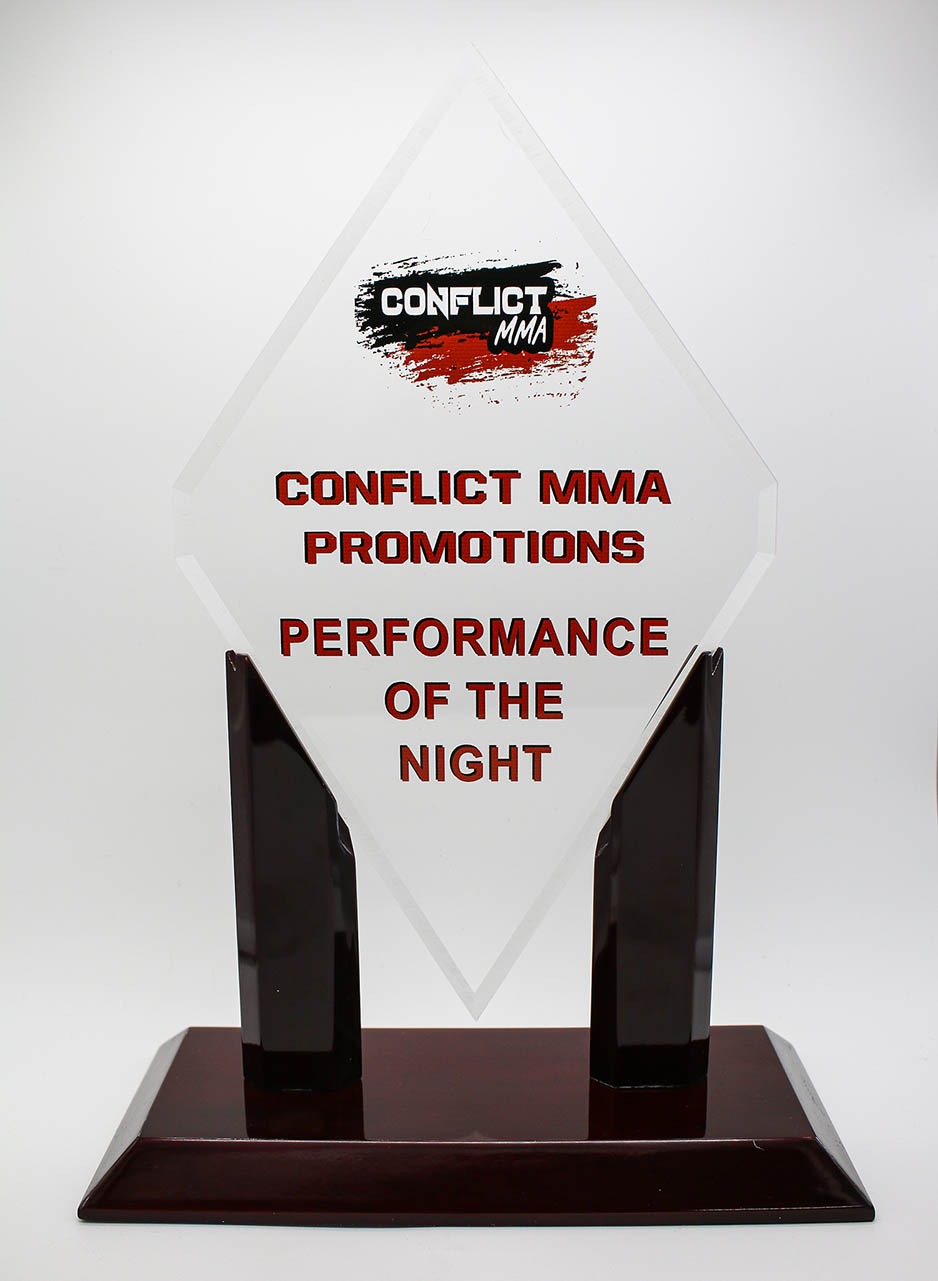 Glass Awards: Reflecting Purity and Perfection

There's something undeniably captivating about the glass awards. Their clarity and elegance make them a fitting tribute to pure talent and untainted accomplishment. They capture and refract light, adding a dimension of radiance to your recognition.
Our glass awards offer a refined elegance that is a testament to a winner's hard-earned success. Each glass award is thoughtfully designed to offer a balanced visual appeal and durability blend.
Titanium and Tungsten: Honouring Robust Achievements

For achievements that signify strength and resilience, our titanium and tungsten awards offer the perfect homage. Their robustness and sheen encapsulate the hard-won battles of the awardees, making these awards an apt choice for recognizing hardiness and endurance.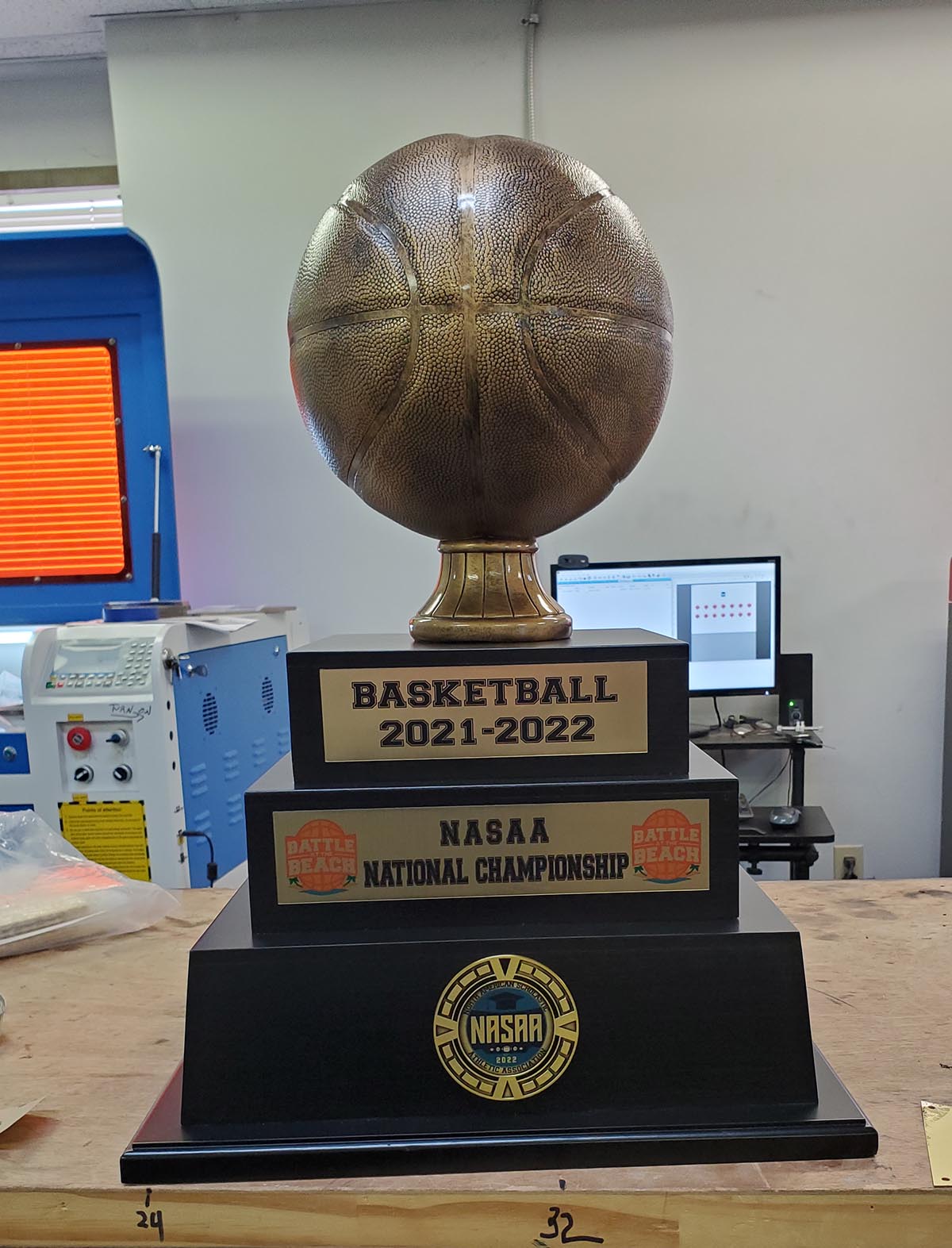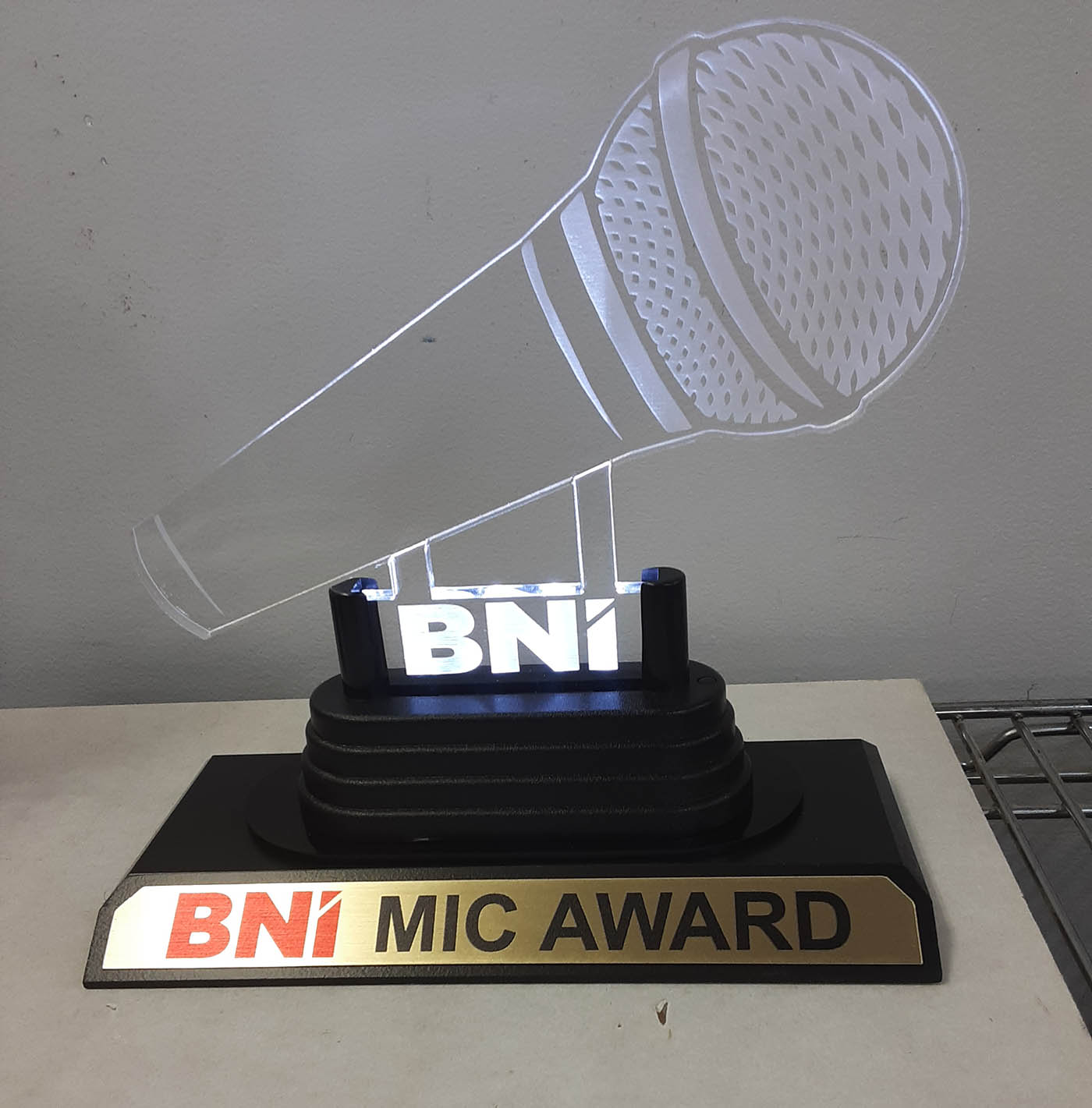 Our diverse style repertoire ensures that every accomplishment gets its fitting tribute. Whether it's the understated elegance of a heart-shaped plaque for a loved one, the imposing majesty of a victory trophy for a sports team, or the professional grace of an 'employee of the month' emblem, we've got you covered. From 'student of the year' medallions for promising pupils to 'man of the match' trophies for star performers, our style range is as diverse as the accomplishments it honors.
Heart-shaped Awards
Recognizing Acts of Love and Compassion For achievements centered around acts of kindness, empathy, or love, our heart-shaped awards make for an ideal symbol. Whether for charity work, a loving spouse, or a compassionate employee, these awards signify the heartfelt appreciation of the giver.
Victory Trophies
Celebrating Wins The iconic victory trophy symbolizes triumph. Whether for a sports championship, a business milestone, or an academic achievement, these trophies are designed to reflect the glory of the victory they represent.
Employee of the Month
Appreciating Consistent Performers Regular recognition of hard work is vital to success. Our 'EmployeeEmployee of the Month' emblems offer a perfect way to acknowledge the consistent efforts of your team members. From traditional plaques to modern acrylic stands, we have various styles for this all-important award.
Student of the Year and Man of the Match Awards
Acknowledging Individual Excellence Whether it's a student who has outperformed in academics or an athlete who has shown exceptional skills in a match, our 'Student of the Year' and 'Man of the Match trophies provide the right mix of recognition and encouragement.
Every achievement has a unique story and character, and each deserves a distinctive tribute. Our vast selection of materials and styles ensures that you can find the perfect award that genuinely reflects the accomplishment it represents.
Award Trophies and Plaques
Our wide array of award trophies ensures we have the perfect trophy or plaque for every type of achievement, whether personal, professional, or academic.
Classic Trophies and Plaques
Reflecting the timeless nature of achievement, our classic trophies and plaques boast traditional designs. With each trophy carefully designed and expertly crafted, we ensure every victory is celebrated with the honor it deserves.
Modern Trophies and Plaques
Blending sleek aesthetics with contemporary design principles, our modern trophies and plaques are perfect for events or organizations that value modernity and progress.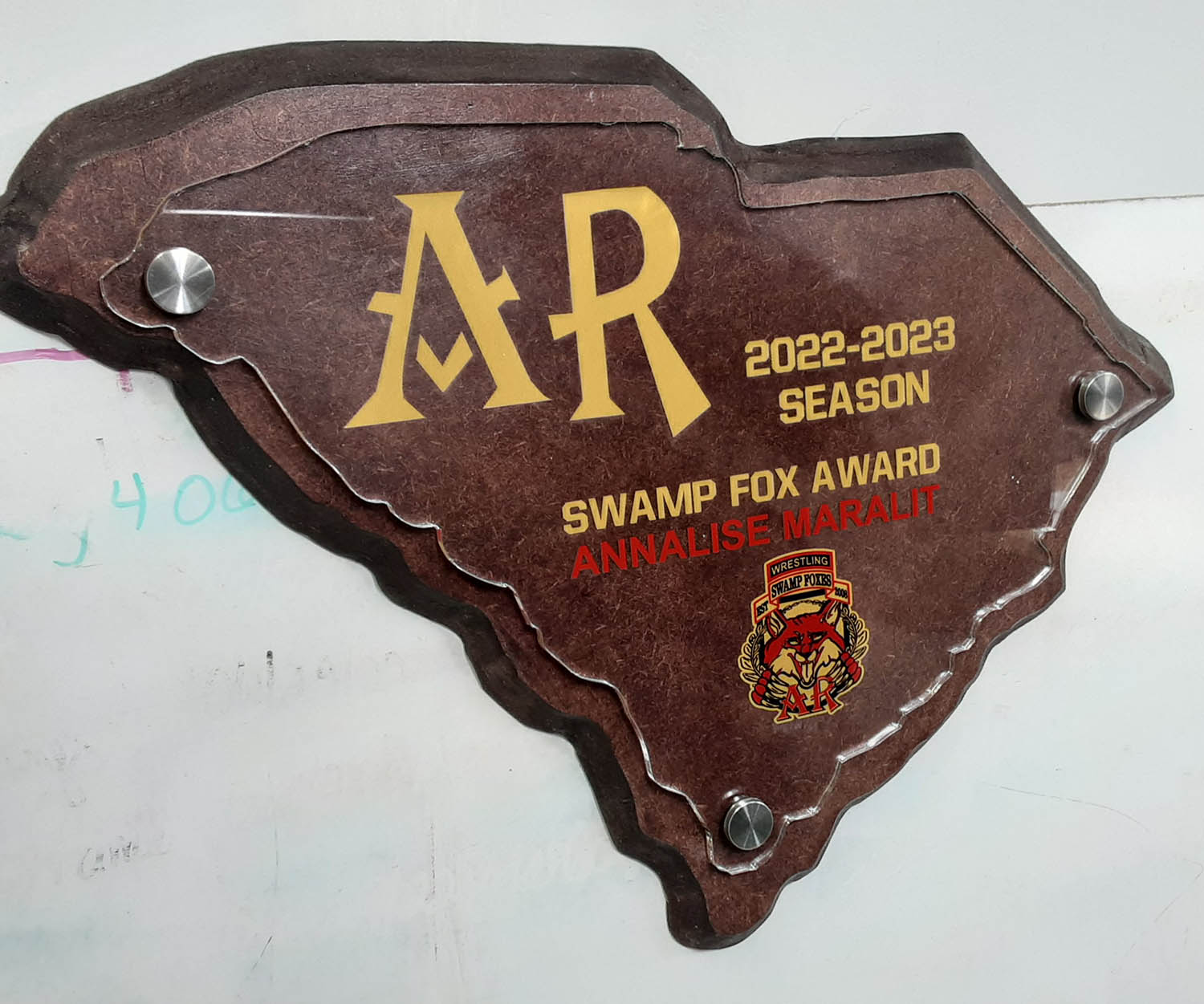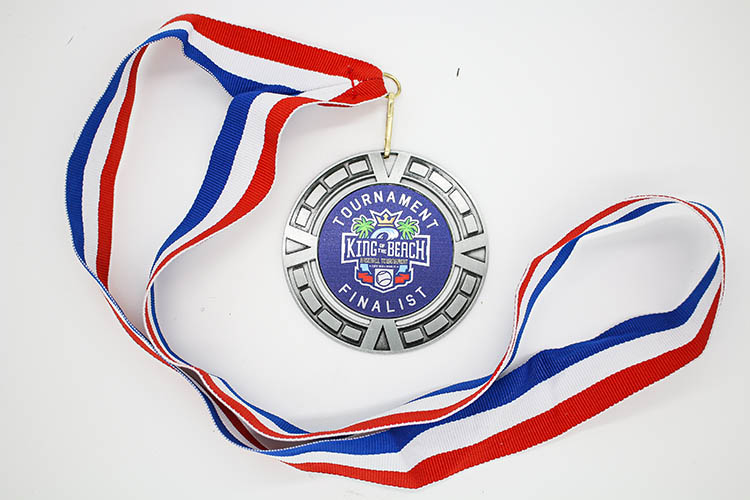 Our medals and award medallions, crafted with the utmost attention to detail, serve as cherished symbols of triumph, accolades that recipients can proudly display.
Gold Medals
Crafted from superior materials, our gold medals aren't just pieces of metal; they're tokens of unmatched excellence and perseverance, embodying the pinnacle of achievement.
Silver and Bronze Medals
Not all victories come first, and not all efforts are golden. But that doesn't make them any less commendable. Our silver and bronze medals honor those who strive, compete, and exhibit outstanding performance.
Gold, Silver, and Copper Awards
Our gold, silver, and copper awards are synonymous with distinction and prestige. Each award is meticulously crafted to reflect the significance of the achievement it celebrates.
Gold Awards
The sparkle of our gold awards reflects their highest achievement level. Each gold award is painstakingly crafted, highlighting the magnitude of the recipient's accomplishment.
Silver and Copper Awards
Our silver and copper awards serve as an elegant and valuable token of commendation. They signify hard work, dedication, and the drive to achieve one's goals.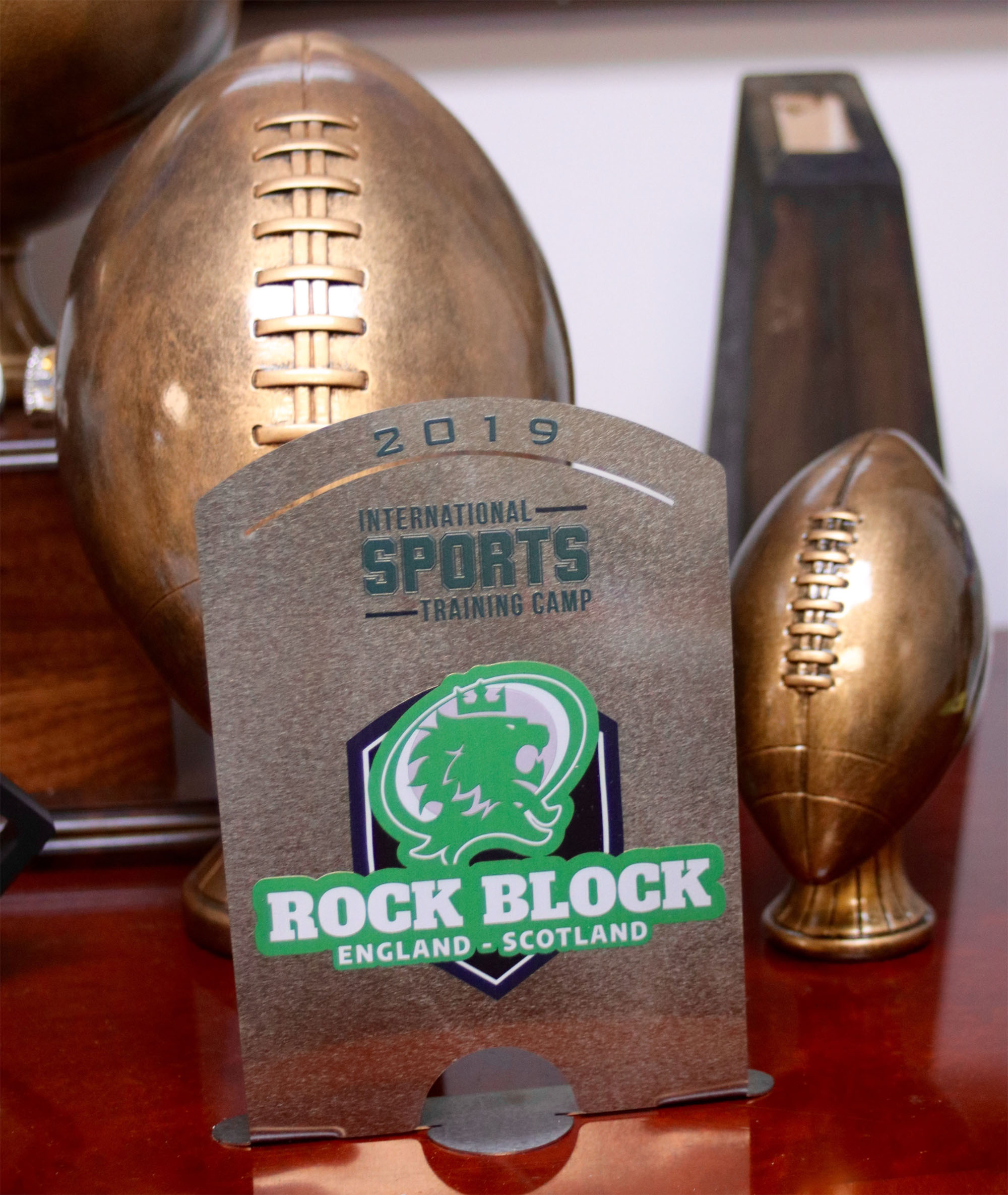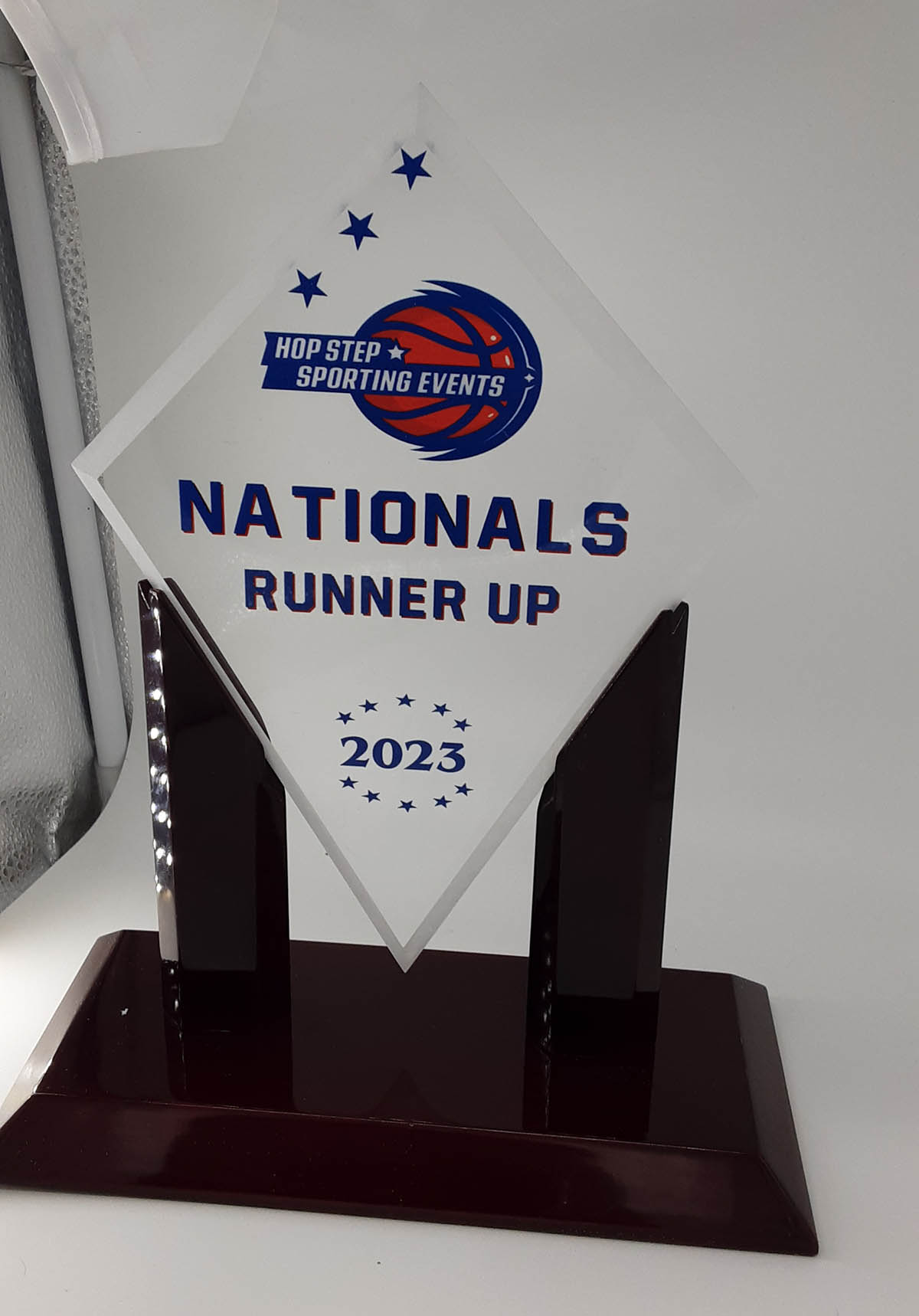 Engraved and Replica Awards
Engraved Replica Awards
Our engraved awards allow you to turn a simple award into a personal and unique keepsake.
Name and Date Engravings
By including the recipient's name and the event date, each award gains a personal significance, transforming it from a mere symbol of achievement to a cherished memento.
Message Engravings
Add depth and personal significance to your award by engraving a heartfelt message or inspirational quote. It could be a word of appreciation, pride, or hope for future endeavors.
Replica Awards
Our replica award services ensure that no achievement ever fades away, recreating lost or damaged awards with meticulous attention to detail.
Precise Replicas
We take immense care to replicate every element of the original award, from its dimensions and design to its weight and texture. We aim to provide you with a replica that closely mirrors the original.
Quick and Efficient Service
Despite the intricacies of replicating an award, we are committed to providing quick and efficient service. Our use of advanced technology aids in this process, ensuring your replica is ready in the shortest possible time without compromising quality.
Customized Packaging for Awards
Packaging is crucial in enhancing the award experience, adding charm and anticipation to the moment of revelation. Our customized packaging solutions, designed with as much care and precision as the awards they encase, aim to create a memorable unboxing experience. The vibrant colors of our ribbon wraps, the sophistication of our leather cases, and the modern appeal of our custom boxes – each element is thoughtfully chosen to complement and elevate the overall aesthetic of the award.
Moreover, a beautifully packaged award serves as an effective communication tool, expressing your appreciation and respect for the recipient. It sets the tone for the moment the award is presented, turning it into an event of excitement and anticipation. It magnifies the recipient's sense of achievement, making them feel valued and appreciated. In essence, our customized packaging solutions protect and present the awards and enhance the emotional connection between the giver and the recipient, making the awarding ceremony a truly memorable occasion.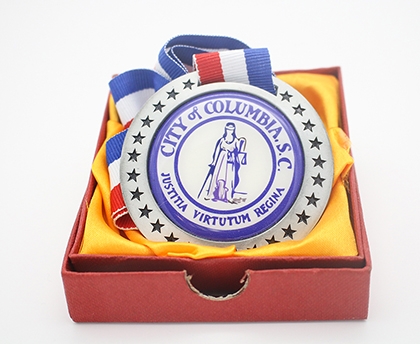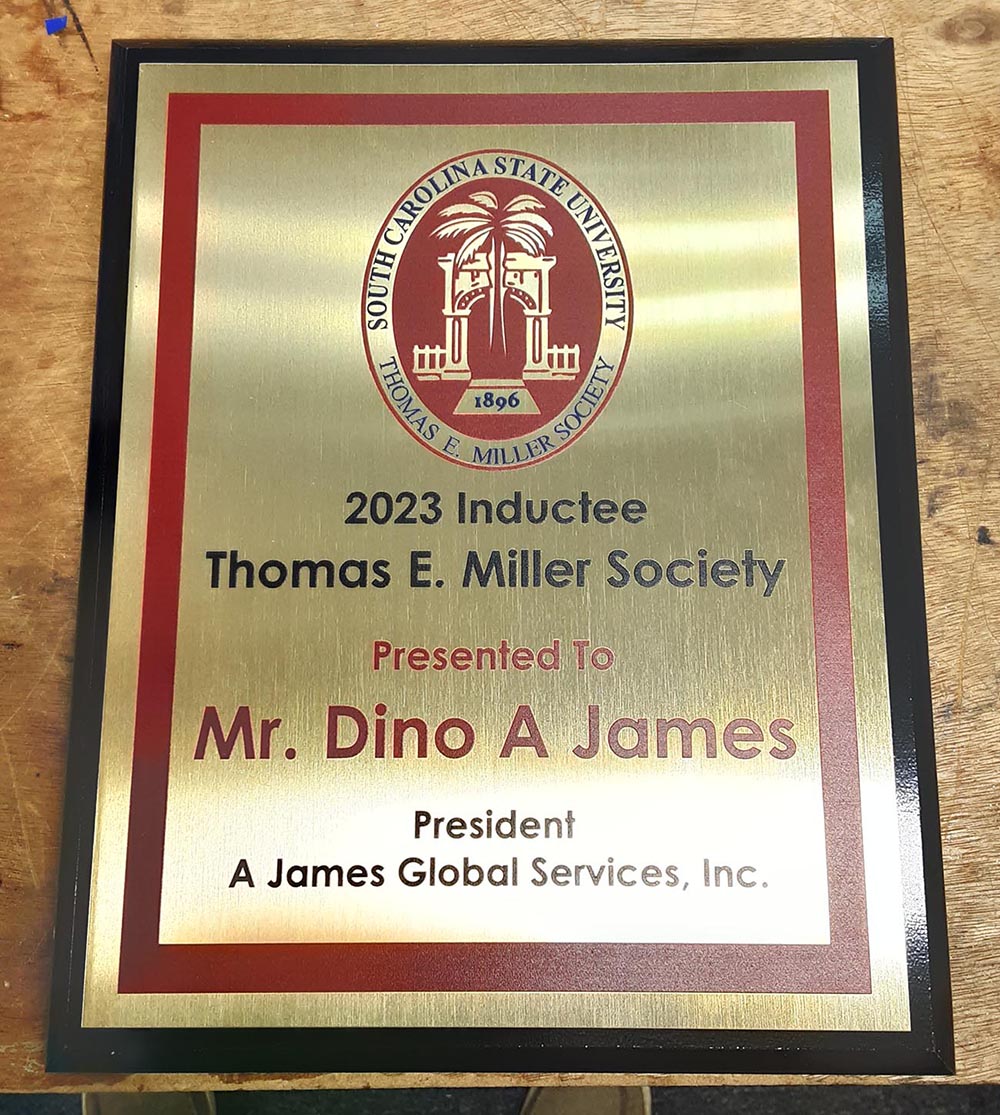 Our award offerings are as multifaceted as the achievements they celebrate, extending across various sectors and disciplines to encapsulate every moment of triumph and excellence.
Academic Awards
In the realm of academics, milestones and achievements abound. We understand the significance of these moments and create custom awards that shine a light on the hard work and dedication behind each one. From 'Best in Mathematics' and 'Literature Laureate' to 'Top Debater,' our academic awards encapsulate every realm of educational achievement.
Corporate Awards
In the corporate world, recognition can drive motivation and foster a positive work culture. Our expansive range of corporate awards is designed to celebrate every form of professional accomplishment, from 'Team Player of the Year' to 'Innovator of the Year.'
Sports Awards
Victories are as diverse as the games themselves. Be it 'Most Valuable Player' in basketball, 'Golden Boot Winner' in football, or 'Fastest Swimmer,' our sports awards embody the spirit of each sport and the perseverance it requires.
The tradition of awards is as old as civilization, serving as tokens of honor, markers of achievements, and tributes to triumphs. Ancient civilizations awarded trophies and medals to their champions, and these practices have been carried forward to the present day.
Over the centuries, the forms and functions of awards have evolved, but their essence remains the same – to recognize, honor, and celebrate achievements. Today, custom awards carry this legacy, providing tangible testaments to intangible accomplishments. They have become integral to our culture and societal structures, reinforcing values like hard work, dedication, and excellence. From the battlefield to the sports field, from the corporate tower to the academic hall, awards celebrate human achievements in various forms.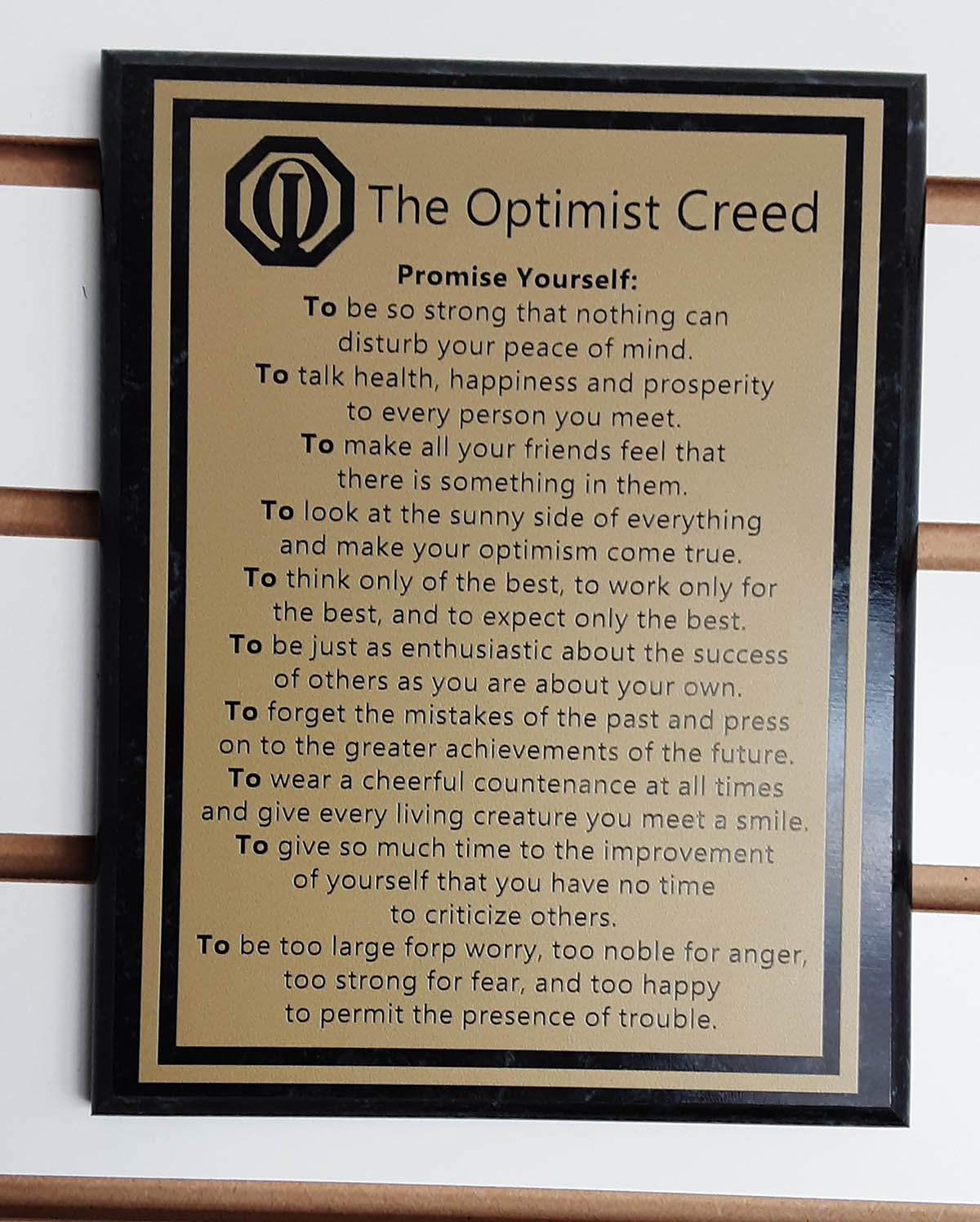 Fill out our form to get a free quick quote.
Our Custom Award Design Process

At Digital Jewelry, we are at the intersection of time-honored craftsmanship and modern innovation, committed to creating distinctive custom awards just for you. Here is a glimpse of our process:
Our process begins with an in-depth conversation where we understand your vision and requirements for the custom award. We explore your ideas, inspirations, and specific elements you want to incorporate into the design.
Equipped with information from the initial discussion, our talented designers create the first concept for your award. This phase might involve sketches, digital visuals, or even 3D prototypes, and your feedback is highly valued at this stage.
Once the design concept is refined, we present you with a comprehensive digital representation of your custom award. This step allows you to review the design, suggest alterations, and give your approval before we set in motion the manufacturing process.
Our skilled artisans shape your award with your green light, fusing cutting-edge technology with superior-quality materials. Each manufacturing process step is carried out precisely and focuses on details.
Before dispatch, each award is subjected to rigorous quality checks to ensure it meets our artistry, durability, and aesthetic appeal standards.
After your award has passed our quality assessments, we pack it meticulously and ensure prompt, trustworthy nationwide delivery.
Procure these custom awards straight from our manufacturing unit at the most economical rates. Bulk orders unlock substantial discounts, offering even more significant savings.
We respond to most quote requests within an hour or less. For immediate assistance, kindly contact us at 803-760-7099.
We prioritize efficiency with a shipping schedule of 24-72 hours for single or small orders. For individual units, expedited shipping options are available, with UPS and FedEx as our trusted shipping partners.
Our awards are designed and crafted precisely here in South Carolina, USA. Quality is not just promised; it's guaranteed.
Our Commitment to Excellence

We are steadfast in our commitment to excellence across all our custom awards, ensuring each piece surpasses your expectations.
Recognizing the uniqueness of each achievement, we offer broad-ranging customization options, from personal engravings to the integration of symbols.
Factory Direct: Efficient and Affordable
We provide competitive prices and efficient production for our high-quality custom awards by cutting out the middleman.
Proudly Crafted in the USA

We take tremendous pride in our products, designed and crafted in the USA, upholding the highest standards of quality and artistry.
Fast and Dependable Delivery

Besides product quality, we value customer satisfaction, offering quick, reliable shipping to ensure timely delivery of your custom award.
Frequently Asked Questions
What are Custom Awards?
Custom awards are personalized recognition items, like trophies, medals, and plaques, that can be designed and created to reflect a specific achievement, event, or milestone. They can be customized with names, logos, dates, or other relevant information.
What materials are used to make Custom Awards?
We use various materials for creating custom awards, including acrylic, glass, gold, silver, copper, zinc, tungsten, titanium, brass, iron, wood, eco-friendly plastic, and other materials of the customer's choice.
What are the different styles of Custom Awards?
Styles can vary greatly depending on the occasion and the recipient. They can range from traditional shapes like hearts, runners, and victory signs to more specific ones like "Employee of the Month," "Student of the Year," "Salesman of the Year," etc. The material and type of award also influence the style.
What types of Custom Awards do you offer?
We offer various custom awards such as medals, trophies, plaques, academic awards, military awards, embroidered awards, eco-friendly gifts, corporate awards, and much more. We also offer replicas of previous awards and fully custom designs based on premade templates or customer designs.
What packaging options are available for Custom Awards?
We offer various customized packaging options for our awards, including vibrant ribbons, sophisticated leather cases, and custom boxes. The packaging is designed to accentuate the aesthetics of the award and create a memorable unboxing experience.
Can Custom Awards be designed for specific recipients like students, employees, etc?
Yes, custom awards can be designed for any recipient group, including men, women, boys, girls, kids, students, employees, bosses, salespeople, and so on. The design can be tailored to reflect the unique attributes or achievements of the recipient group.
The Talent and professionalism can not be beat! Shop small business and get Big results from this family owned business! Billy is Awesome!
Would recommend to anyone! Digital Jewelry sure my team was very well taken care of. THANK YOU!!