Military Medals: Custom Military Medals and Ribbons for Sale in USA

For over six decades, we have been at the forefront of creating custom military medals and ribbons in the USA. Our range of military medals symbolizes our brave service members' honor, courage, and bravery. We handcraft each piece with precision and care, acknowledging the weight of the sacrifice it represents.
Manufactured in our South Carolina factory, we eliminate the need for intermediaries, which means you get your medals at the best price. Whether you need a single piece or bulk orders, our team is dedicated to delivering excellence and upholding the prestige of military honors. Reach us directly at (803)760-7099 for any inquiries or orders.
Every medal we make passes a stringent quality check, ensuring you receive nothing but the best. Whether you're a veteran looking for a replacement for a lost medal or an organization planning to honor military personnel, we have you covered. Our products testify to the legacy of military honor and dedication crafted to last generations.
What is a Military Medal?
A military medal is more than just an ornamental piece. It's a symbol of honor, bravery, and dedication. Awarded to military personnel, these medals acknowledge their service, courage, and commitment to their country. The variety in these medals' design, shape, and size reflects the vast military honor and recognition spectrum.
Each military medal tells a unique story. It carries the weight of a soldier's bravery, a sailor's commitment, or an airman's dedication. It's a visual narration of their journey, a permanent record of their service to the nation. From an outsider's perspective, it may just be a piece of metal, but it's a badge of honor for those who've earned it.
But it's not just about the past; these medals inspire the future. Young recruits look at these symbols of honor and feel a sense of inspiration, a burning desire to serve their country and earn their medal. It's a cycle of honor that continually fuels the spirit of service in the military.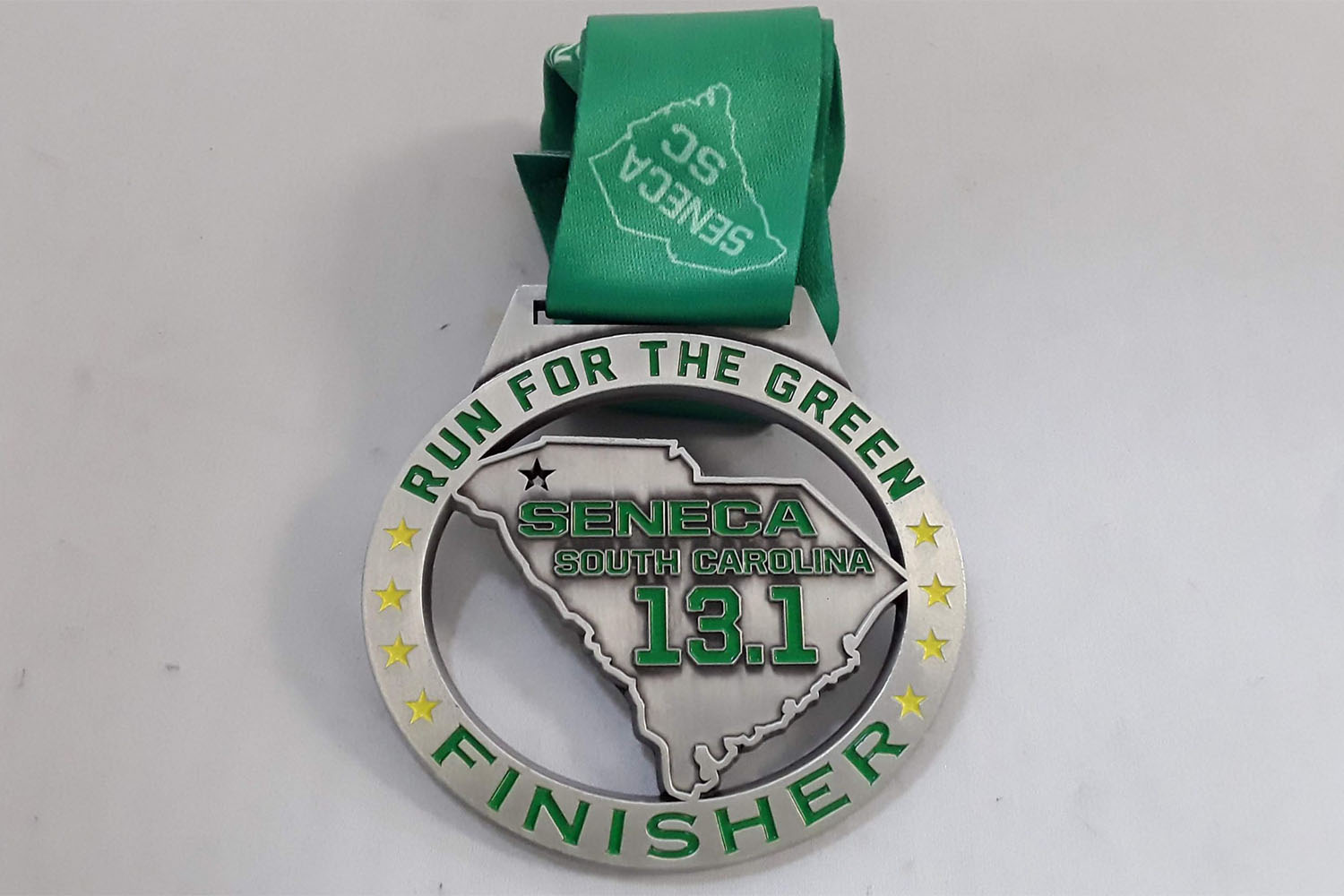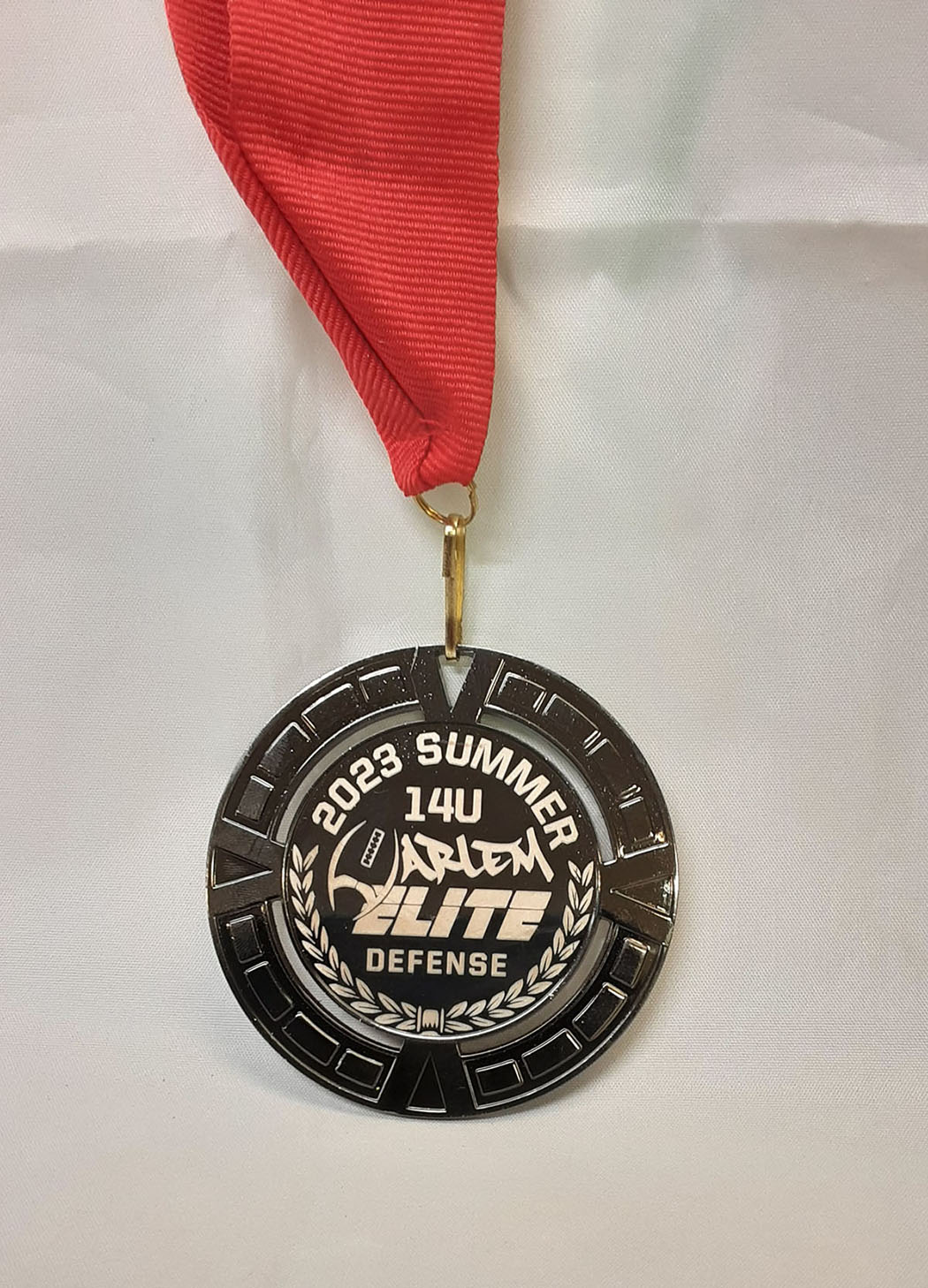 Significance of Custom Military Medals
Custom military medals hold a special significance in the military community. These personalized tokens are an enduring symbol of the individual's commitment and service; every detail engraved on the medal adds to its importance. Whether it's the recipient's name, the date, or any other relevant information, it enhances the medal's value.
These personalized medals are not just souvenirs; they are heirlooms. They carry a legacy that can be passed down through generations, a tale of bravery, sacrifice, and honor. It's a tangible piece of history that brings pride to the recipient and their family. It's a story of a hero's journey encased in a medal.
Moreover, these custom medals also serve a crucial role in commemorative events. They help remember significant milestones, honoring those who have served and sacrificed. Every detail, every engraving on the medal, serves a purpose, narrating a story of bravery and service that resonates deeply within the military community.
High-Quality Custom Army Medals at Wholesale Prices
We've been the trusted choice for high-quality custom army medals for over six decades. Our commitment to quality and craftsmanship is reflected in every medal we produce. Made to withstand the test of time, these medals carry a legacy that can be passed down to generations. We take immense pride in being a part of this grand tradition.
Whether you're looking for a single piece or planning a bulk order, we have you covered. Our medals come at competitive wholesale prices without any compromise on quality. Every medal undergoes stringent quality checks, ensuring the product you receive is the best. Our process ensures that every medal you order from us carries the mark of quality and craftsmanship.
Our dedication to serving the military community isn't just about producing medals; it's about upholding the respect and honor associated with these tokens of bravery. Our team works tirelessly, ensuring every piece is perfect, every detail immaculate. Because we understand that each medal is a testament to a service member's courage and dedication, a responsibility we carry with pride.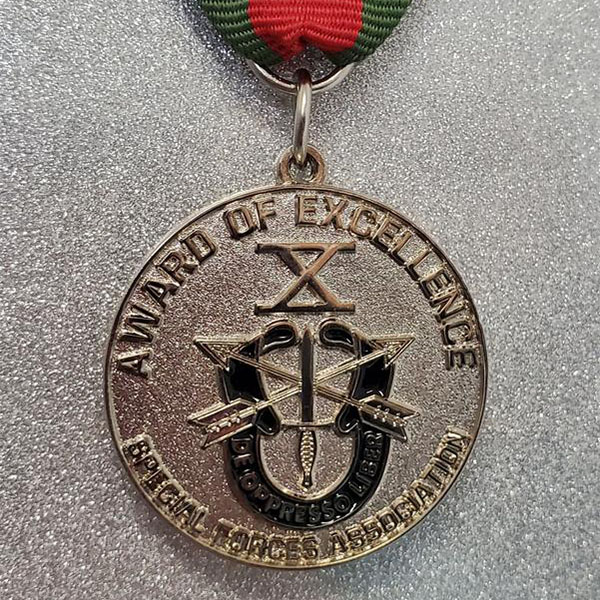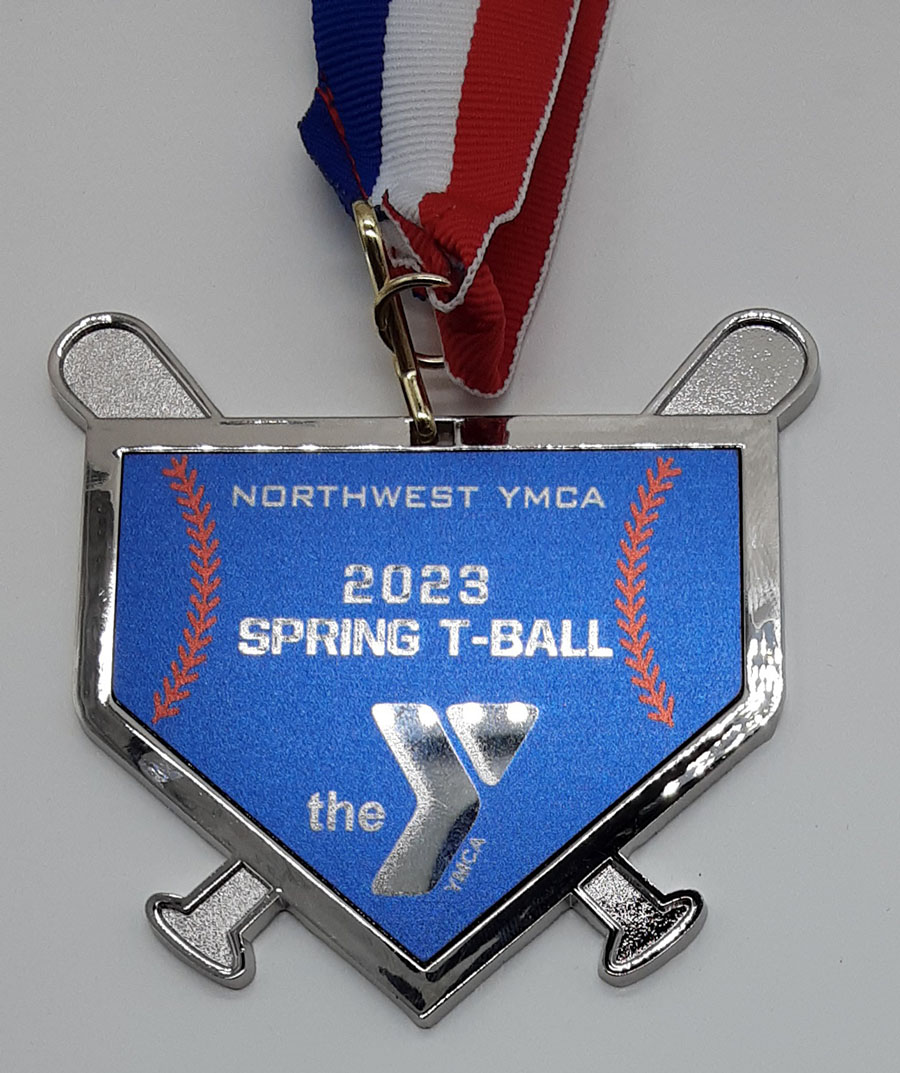 Customize Your Military Medal
Creating a personalized military medal with us is a rewarding journey. We offer various customization options, ensuring your medal perfectly aligns with your vision. Whether you choose from our pre-designed templates or want a unique design, we have the expertise and resources to make it a reality.
Our customization process is designed to be flexible and user-friendly. You can select from various templates and add personal details like name, date, and other relevant information. If you have a design in mind, feel free to share it with us. Our designers will work closely with you to bring your vision to life.
We believe every military medal carries a unique story and are committed to helping you narrate it perfectly. The freedom to personalize your medal ensures that it carries a part of you, a part of your journey. We take pride in crafting unique stories of bravery and honor, contributing to the rich tapestry of military history.
Materials and Styles of Custom Military Medals
Our manufacturing unit takes the craft of creating military medals very seriously. That's why we offer diverse materials, including gold, silver, brass, copper, iron, and even eco-friendly options. The choice is yours, and we're here to bring your vision to life.
The style of the medal plays a crucial role in its overall look and feel. From traditional shapes to modern designs, we cater to various styles. Whether you're looking for a circular medal, a star-shaped one, or a shield-shaped medal, we can create it for you. Our range includes various types of military medals, including rank medals, service medals, and more.
Regardless of your chosen material or style, one thing remains constant – our commitment to quality. Our team puts the utmost care and precision into creating each piece, ensuring that your custom military medal perfectly embodies your vision and carries the honor it represents.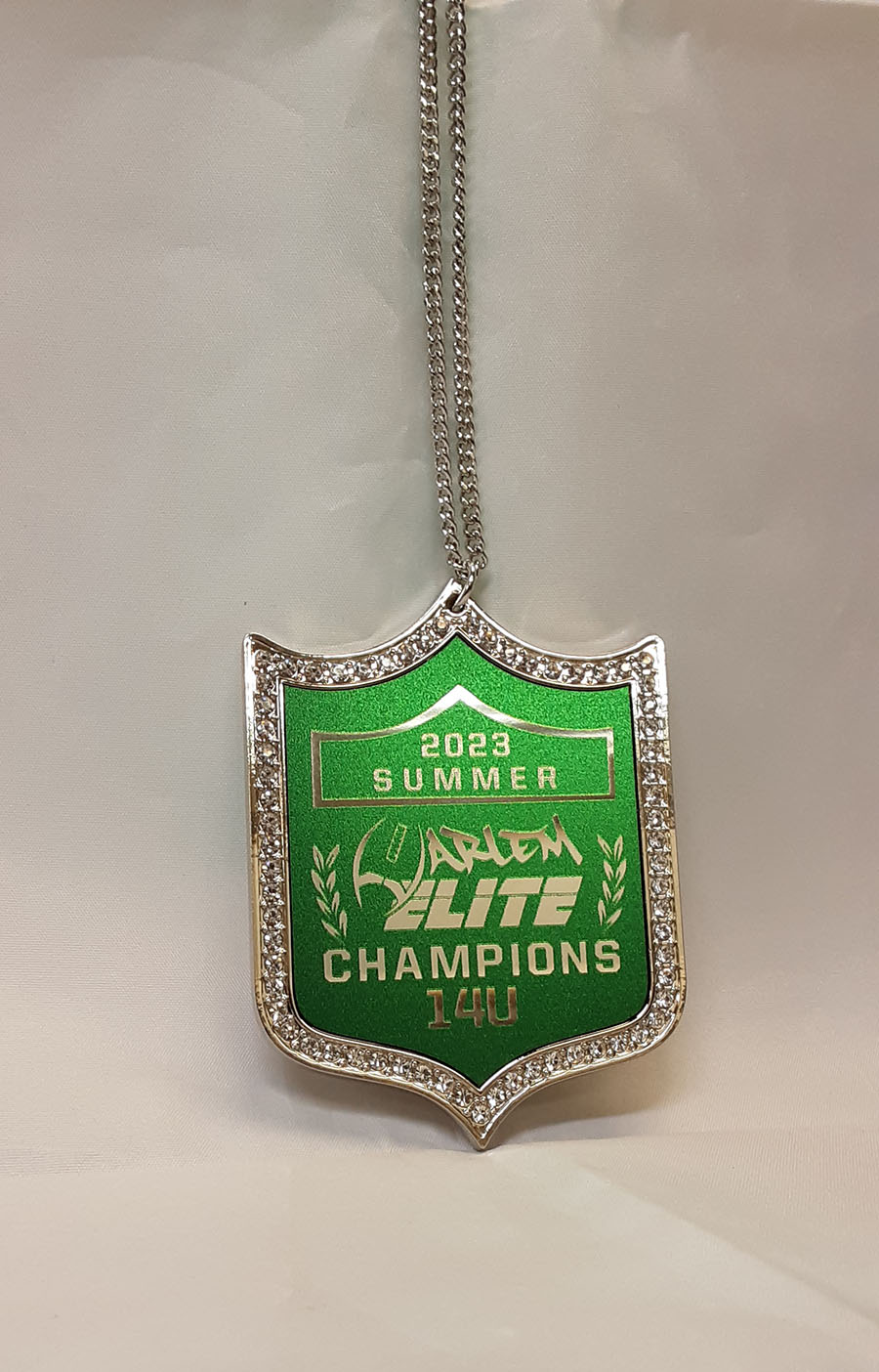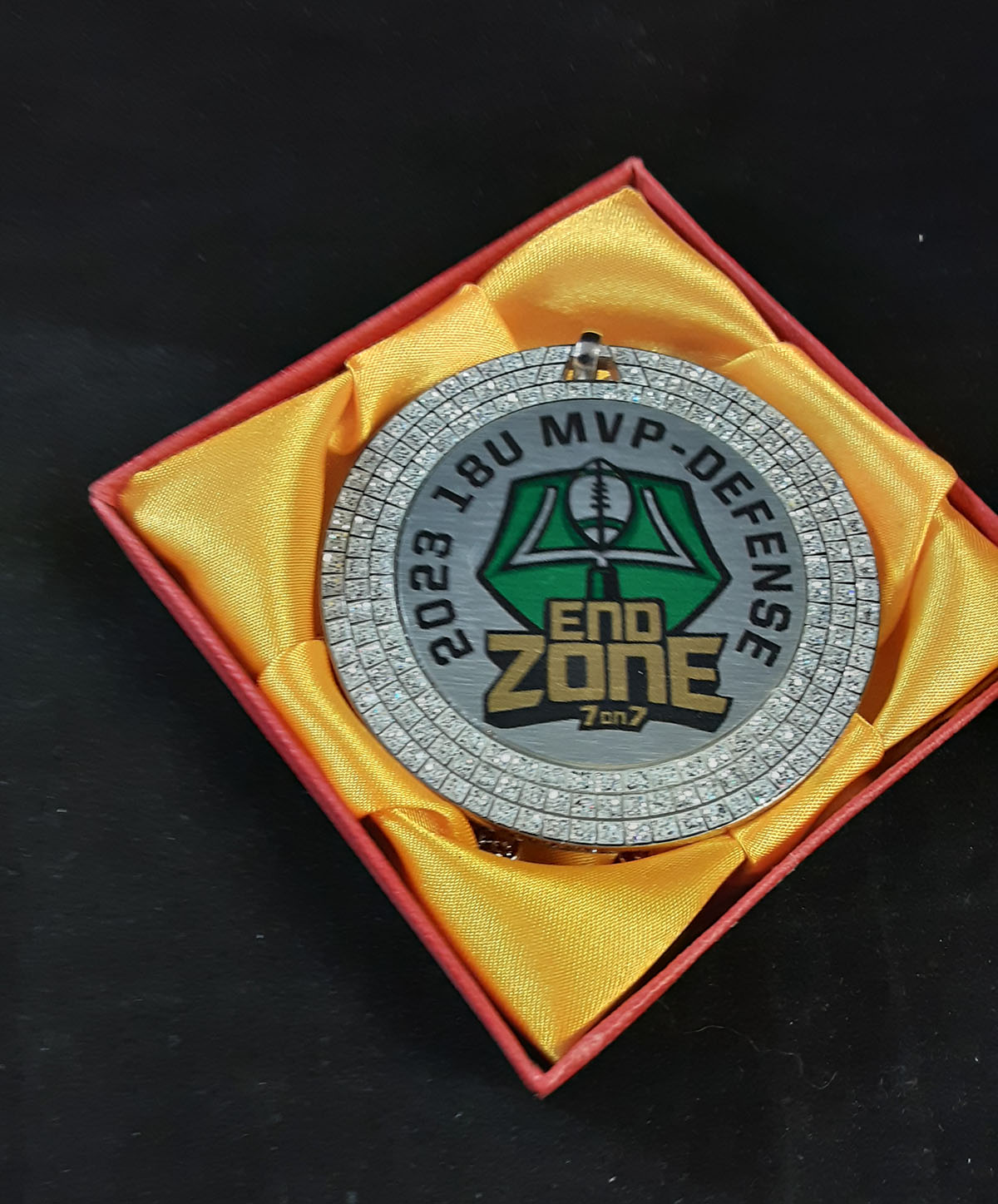 Losing a cherished military medal can be heart-wrenching. We understand the emotional connection one can have with such symbols of honor. That's why we offer replica military medals. We recreate the lost medal for you with our precision and attention to detail, keeping the original spirit intact.
Replica medals also cater to individuals inspired by specific designs. Whether you're a collector or a veteran wanting a particular medal design, our replica service is handy. We meticulously recreate the design, maintaining the highest standards of craftsmanship.
Every recreated medal embodies a unique story of service and bravery. When you order a replica from us, you're not just getting a medal; you're getting a piece of history, a tale of courage, and a symbol of honor that resonates with the military community.
Customized Packaging for Your Medals
The presentation of a medal is as important as the medal itself. We offer a variety of customized packaging options to complement your military medals. Whether you prefer ribbons, leather pouches, boxes, or any other form of packaging, we can create it for you.
Our packaging is designed to enhance the unboxing experience. When you receive a medal from us, you'll first notice the care we've put into packaging it. The box, the ribbon, the pouch – each element is selected and designed to match the prestige of the medal it holds.
Moreover, our packaging is not just about looks; it's about protection too. We ensure your medal is securely packed, protecting it from potential damage during transit. After all, each medal we create is precious, and we take every measure to keep it safe and secure.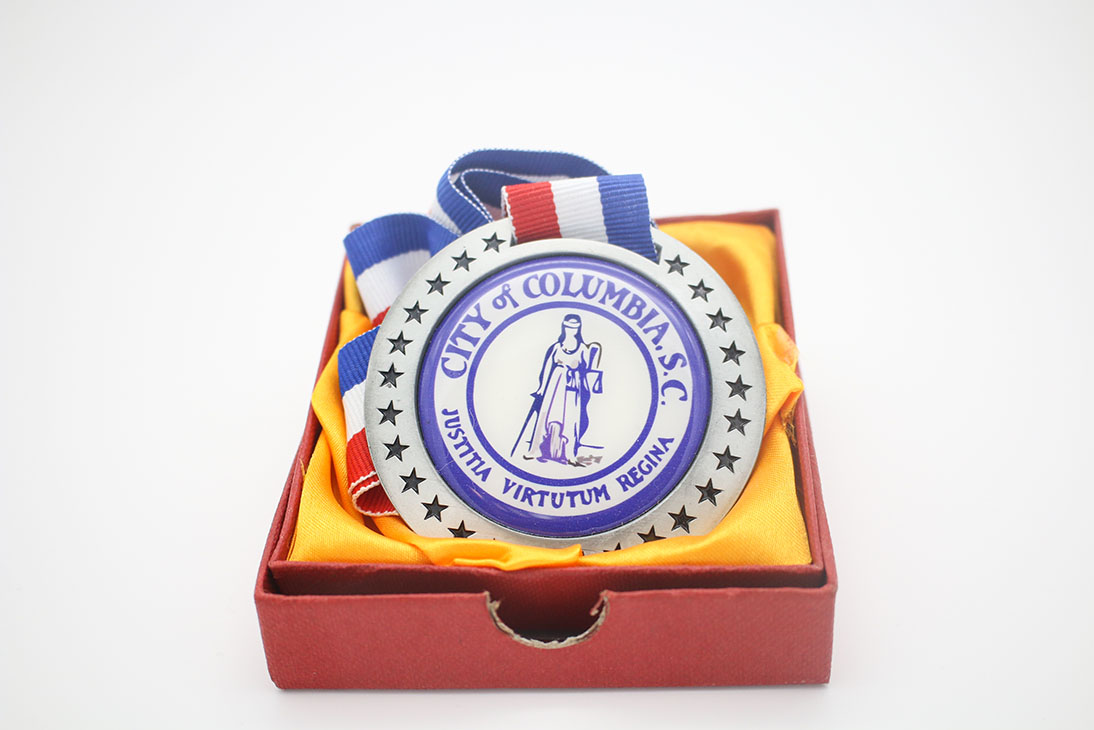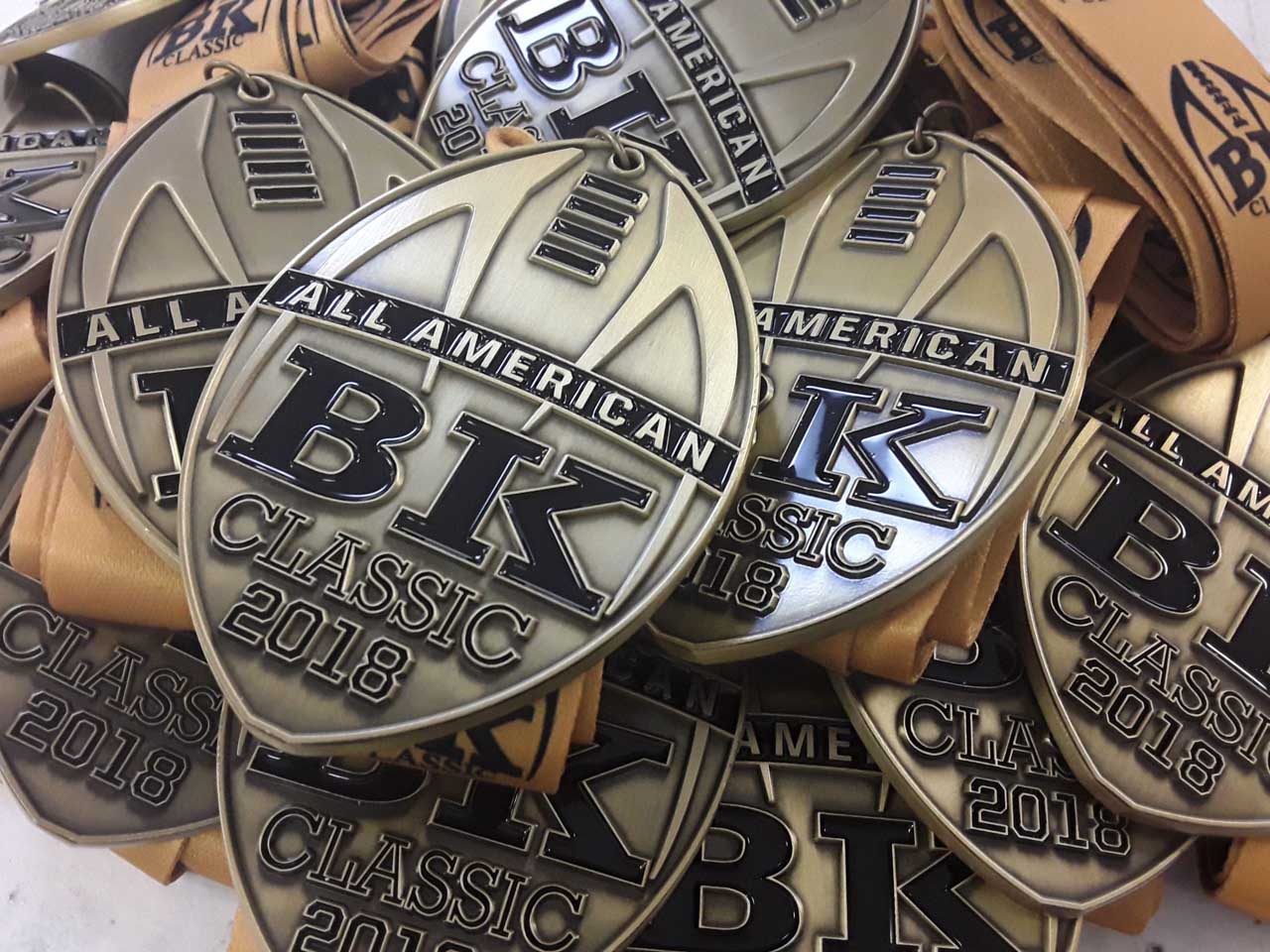 History of Military Medals
Military medals carry a vibrant history. Each carries a tale of bravery and sacrifice from their inception in ancient times to the modern-day medals. These symbols of honor have evolved over the centuries, reflecting the changing times and military traditions.
The journey of military medals is as fascinating as the stories they represent. Each change marks a significant milestone in military history, from their design evolution to the creation of new medals for specific honors. In our forthcoming content, we'll delve deeper into this journey, taking you through the fascinating world of military medals.
Stay tuned as we walk you through this journey, from the earliest forms of military medals to the contemporary designs we see today. Whether you're a history enthusiast, a medal collector, or a military service member, we believe this journey will offer insightful and intriguing information about these symbols of honor.
The world of military medals is diverse and expansive. Each medal is unique, representing various accolades, ranks, and services. We believe that understanding each medal's significance contributes to appreciating our military personnel's bravery and dedication.
Medal of Honor: Recognizing conspicuous gallantry and intrepidity, this is the highest military decoration. We reproduce this medal, customized to your specifications.
Distinguished Service Cross (Army): The second highest military decoration for extreme gallantry and risk of life in actual combat. We offer a tailored representation of this honor.
Navy Cross: Honoring heroism and extraordinary achievement, this is the second highest decoration for members of the Navy, Marine Corps, and Coast Guard. We customize this prestigious award to reflect your details.
Air Force Cross: This medal recognizes heroism or extraordinary achievement in aerial combat. We replicate this honor in a custom design with your information.
Defense Distinguished Service Medal: Awarded for exceptionally meritorious service in a duty of great responsibility. We incorporate your personal information in this customized representation.
Distinguished Service Medal (Army, Navy, Air Force, Coast Guard): Given for exceptionally meritorious service in a duty of great responsibility. Our customized medals embody your achievements and service.
Silver Star: This third-highest military combat decoration is awarded for gallantry in action. We accurately reproduce this medal with your specific details.
Defense Superior Service Medal: Recognizing superior service in a position of significant responsibility. Our custom designs mirror this medal's high standards, tailored to your specifics.
Legion of Merit: Awarded for exceptional performance in outstanding services and achievements. We create a personalized replica reflecting your unique achievements.
Distinguished Flying Cross: This medal honors heroism or extraordinary achievement while participating in an aerial flight. Our replicas, customized with your details, reflect your individual history.
Soldier's Medal: Acknowledging heroism not involving actual conflict with an enemy. We create an individualized representation of this honor incorporating your unique details.
Navy and Marine Corps Medal: This recognizes non-combat heroism. We reproduce this medal, customized to your specifications, to mark your courageous acts.
Airman's Medal: For heroic actions or noteworthy service in a non-combat situation. Our custom replicas reflect the honor and significance of this medal, made to your requirements.
Coast Guard Medal: This medal acknowledges non-combat heroism. Our precise reproductions, modified with your details, capture the essence of this honor.
Bronze Star Medal: This award is for bravery, acts of merit, or meritorious service. We create a custom version tailored to your journey and achievements.
Purple Heart: An award given in the name of the President to those wounded or killed while serving. We can customize this significant medal with your details.
Defense Meritorious Service Medal: Recognizing non-combat meritorious achievement or service. We can personalize this medal to mirror your specific achievements and service.
Meritorious Service Medal (Army, Navy, Air Force, Coast Guard): Given for outstanding non-combat meritorious achievement or service. We faithfully recreate this medal with your details.
Air Medal: This medal honors single acts of heroism or prolonged meritorious service. Our customized medal replicates this honor, tailored to your specific achievements.
Aerial Achievement Medal: Recognizes sustained meritorious achievement while participating in aerial flight. Our custom designs reflect the personal experiences and achievements that this medal represents.
Joint Service Commendation Medal: Presented for commendable service in a joint military activity. We recreate this medal, customized to your achievements and services in joint military operations.
Service Commendation Medals (Army, Navy & Marine Corps, Air Force, Coast Guard): Awarded for sustained heroic or meritorious service. We can customize these medals to reflect your distinguished service and personal accomplishments.
Joint Service Achievement Medal: Given for meritorious service in a joint assignment. Our personalized versions of this medal capture your unique contributions to joint operations.
Service Achievement Medals (Army, Navy & Marine Corps, Air Force, Coast Guard): Recognizing outstanding achievement or meritorious service. We'll create a custom version reflecting your accomplishments and service.
Combat Action Ribbons (Navy & Marine Corps, Coast Guard): This award is for active ground or surface combat participation. We create a custom, personalized version of this ribbon to honor your individual combat experience.
Combat Action Medal (Air Force): Awarded for active air or space combat participation. Our tailor-made version of this medal accurately represents your combat experiences and achievements.
Presidential Unit Citation (Army, Navy & Marine Corps, Air Force, Coast Guard): Awarded for extraordinary heroism in action. Our custom-made replica of this citation will honor your unit's exceptional bravery and accomplishments.
Joint Meritorious Unit Award: This award is given for meritorious performance in a joint service activity. We create a customized version that acknowledges your joint unit's exceptional performance.
Service Unit Awards (Army, Navy & Marine Corps, Air Force, Coast Guard): These awards are for exceptionally meritorious conduct in the performance of outstanding service. We recreate these unit awards customized to your unit's achievements.
Valorous Unit Award (Army): Awarded for extraordinary heroism while engaged with an armed enemy. Our custom-made version of this award honors your unit's courageous actions in the face of an enemy.
Meritorious Unit Commendation (Army, Navy & Marine Corps, Air Force, Coast Guard): Recognizing valorous actions in direct contact with an enemy. We customize this commendation to honor your unit's gallantry in engagement with the enemy.
Navy Unit Commendation: Awarded for exceptionally meritorious service against an opposing armed force. Our tailor-made replica of this commendation honors your unit's remarkable service.
Gallant Unit Citation (Air Force): Given for extraordinary heroism in action against an armed enemy. We create a personalized replica of this citation to honor your unit's bravery in adversity.
Coast Guard Unit Commendation: For high degrees of heroism or outstanding service. Our custom replicas of this commendation represent the extraordinary accomplishments of your unit.
Air Force Outstanding Unit Award: Given to any Air Force unit that performs exceptionally meritorious service. We create a customized version to acknowledge your unit's outstanding service.
Coast Guard Meritorious Unit Commendation: This commendation is for meritorious service that is above normal and beyond the call of duty. We create a personalized version of this commendation to celebrate your unit's commendable service.
Efficiency Awards (Army, Navy, Air Force, Coast Guard): These are awarded for professional or leadership achievement in military duty. We recreate these efficiency awards personalized to your specific achievements.
Army Superior Unit Award: This award recognizes the outstanding meritorious performance of a unit in a challenging mission under extraordinary circumstances. Our custom replicas honor your unit's superior performance.
Outstanding Airman of the Year Ribbon: Awarded to airmen who display superior leadership, job performance, community involvement, and personal achievements. Our custom ribbons capture these merits to celebrate your excellence.
Air Force Recognition Ribbon: Given to individuals for significant achievement or service that sets them apart from their peers. Our customized version of this ribbon commemorates your exceptional achievements.
American Defense Service Medal: This medal recognizes service during the early years of World War II. We can create a replica of this historical medal, customized to commemorate your connection to this period.
Women's Army Corps Service Medal: Honors the service of women in the Army during World War II. Our custom versions celebrate these remarkable women, tailored to individual service records.
Asiatic-Pacific Campaign Medal: Awarded to personnel who served in the Asiatic-Pacific Theater from 1941 to 1945. We create customized versions of this medal to honor your service in this crucial campaign.
European-African-Middle Eastern Campaign Medal: Given to personnel for service within the European-African-Middle Eastern Theater from 1941 to 1945. Our personalized version of this medal celebrates your contributions during this pivotal time.
World War II Victory Medal commemorates military service during World War II. We create a personalized replica to honor your or a loved one's service in this significant conflict.
Navy Occupation Service Medal: Awarded for participation in the Navy occupation of territories after World War II. We create customized versions of this medal to acknowledge your role in this historical event.
Fill out our form to get a free quick quote.
Creating Your Ideal Custom Military Medal: Our Process

Crafting your custom military medal is a task we hold in high esteem, ensuring a seamless and fulfilling journey. Let's break down our design process:
Preliminary Dialogue:
The first stage is comprehending your vision and custom military medal specifications. This key interaction lets us grasp your preferences, providing expert counsel in harmony with your expectations.
Design Formation:
Guided by your inspiration, our designers shape initial sketches or digital drafts. This stage lets us manifest our vision into a tangible design, modifying it based on your input.
Design Validation:
After perfecting the design, we present a comprehensive digital blueprint of your custom military medal. This phase lets you evaluate and finetune the design to
meet your satisfaction.
Skilled Craftsmanship:
Following design affirmation, our adept artisans begin production, utilizing their finesse and cutting-edge technology to actualize your design.
Quality Assurance:
Every custom military medal undergoes an extensive quality evaluation before shipping, ensuring only premium products are dispatched from our facility.
Swift Delivery:
Our quality assurance team delivers your custom military medal to your chosen location, ready to represent your distinguished service.
ECONOMICAL MILITARY MEDALS
Our military medals are reasonably priced, accommodating all budgets. Enjoy considerable savings on larger orders by purchasing directly from our factory, thus eliminating any middleman charges.
SWIFT, FREE QUOTE
We provide free, instant quotes. Typically, we respond to most quote requests within minutes. For immediate service, feel free to call us at (803)760-7099.
PRIORITY SHIPPING
We commit to shipping small or large orders in timely delivery. We partner with UPS and FedEx to ensure timely delivery.
PROUDLY AMERICAN
Our military medals are designed and manufactured in South Carolina, USA, guaranteeing high-quality products that honor the bravery of our servicemen and servicewomen.
Devotion to Quality:
Our mission is to offer unparalleled quality, extraordinary craftsmanship, and the highest level of customer satisfaction. We aim for perfection, ensuring every custom military medal encapsulates your unique service story.
Exceptional Customization:
We acknowledge the value of personalization in military medals. Our team assists in designing the perfect medal that reflects your service, achievements, and style.
Direct Factory Procurement – Time and Cost Efficiency:
By procuring directly from our factory, you benefit from competitive pricing and rapid deliveries, receiving your military medal without unnecessary delay.
Proudly Produced in the USA:
All our custom military medals are designed and manufactured in the USA. You ensure superior quality and contribute to our local economy by selecting us.
Speedy and Trustworthy Delivery:
We prioritize rapid and reliable delivery in addition to product quality. Once your custom military medal meets our stringent quality benchmarks, we accelerate the delivery process, ensuring you receive your medal promptly.
Frequently Asked Questions
How can I order a custom military medal from your company?
To order a custom military medal, choose from our wide range of pre-designed templates and customize it with your desired details. If you have a specific design, you can share it with us, and we will manufacture a custom medal for you. You can call us directly at (803)760-7099 for more assistance.
What materials can I choose for my custom military medal?
We offer a wide variety of materials for your custom military medals. You can choose from gold, silver, brass, copper, iron, wood, acrylic, glass, zinc, tungsten, titanium, and eco-friendly options. If you have a specific material in mind that needs to be added to the list, feel free to let us know, and we'll try our best to accommodate your request.
Can I get a replica of a lost military medal?
Yes, we provide services to create a replica of a lost military medal. Our skilled artisans pay great attention to detail to accurately recreate the lost medal. However, we need a detailed description or a photograph of the original medal to make an accurate replica.
What types of packaging do you offer for the medals?
We provide customized packaging for our medals, including ribbons, leather pouches, and specially designed boxes. Our goal is to enhance the unboxing experience while ensuring the utmost protection for the medal during transit.
How quickly can I expect to receive my military medals once I place an order?
The delivery timeline depends on the number of units and the complexity of the design. We can deliver small orders overnight. However, for large orders, we do our best to expedite the process and deliver your orders as quickly as possible.
The Talent and professionalism can not be beat! Shop small business and get Big results from this family owned business! Billy is Awesome!
Would recommend to anyone! Digital Jewelry sure my team was very well taken care of. THANK YOU!!