Custom Charms: Necklace and Bracelet Charms for Sale in the USA
Welcome to the fascinating world of personalized adornment with our diverse selection of custom charms meticulously crafted in the USA. Our collection has a stunning array of necklace and bracelet charms that cater to various personal styles and preferences. From whimsical shapes to symbolic emblems and initials to unique artwork, our charms are designed with precision and care. These delicate tokens are elegant accessories and enduring symbols of cherished memories, values, and connections.
We've carved a niche as purveyors of high-quality, tailor-made charms, ensuring every piece we craft captures the essence of individuality. You'll find charms forged from various materials, including luminous gold, durable metal, vibrant acrylic, and more. Whether you're seeking a charm to honor a loved one, celebrate a milestone, or accentuate your style, our collection offers an extensive palette for customization. Please choose from our array of pre-designed pieces, or share your unique vision with us, and our expert craftspeople will bring your idea to life. We invite you to explore the limitless potential of self-expression with our custom charms, available at competitive wholesale prices yet never compromising on quality.
Custom charms are miniature masterpieces of personal storytelling, held close in a necklace or bracelet. They encapsulate the essence of an individual or a special moment, translated into the language of jewelry. A custom charm could bear an array of significances; it could be a symbol of personal achievement, a token of love, a memory of someone dear, an emblem that defines you, or even a charm that brings a touch of whimsy. At Digital Jewelry, we appreciate the emotional currency these charms hold and craft each piece with diligence and attention to detail, ensuring they stand as enduring tokens of your narrative.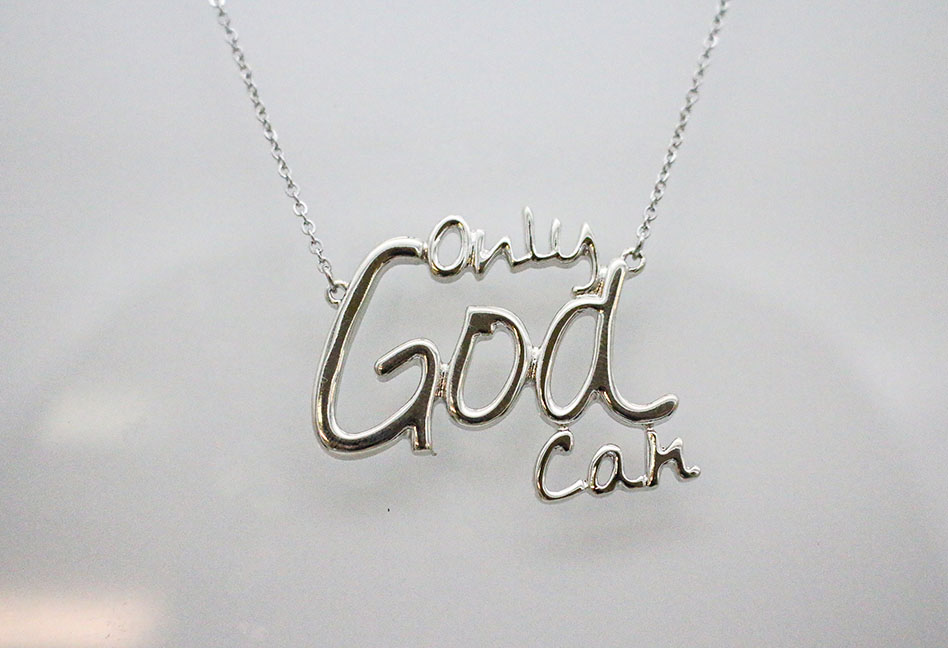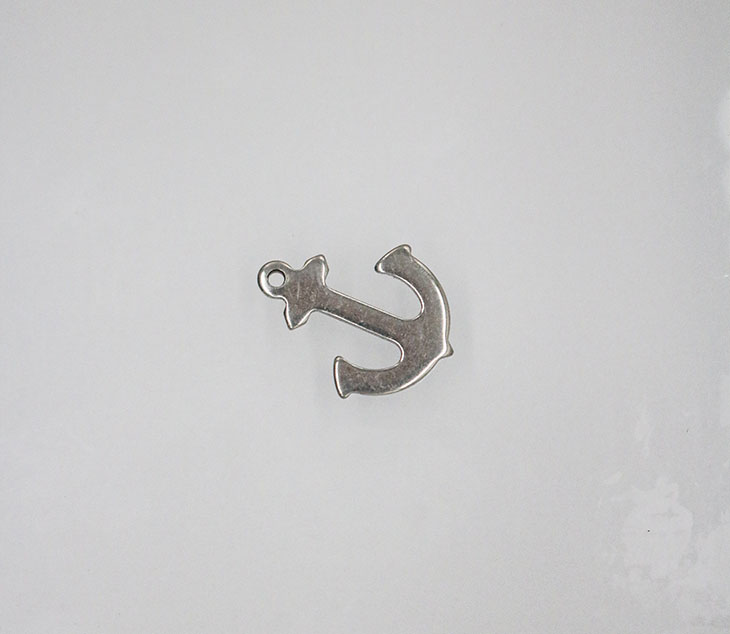 Customize Your Bracelet and Necklace Charm

Embark on a delightful journey of personal expression with us at Digital Jewelry, where customization takes on a whole new meaning. Whether it's a charm bracelet or a necklace, our comprehensive and efficient options have you covered. You can swiftly select a design from our pre-constructed templates and infuse it with your personal touch – an engraving, a date, or even a precious stone.
Are you searching for something completely tailored to your tastes? Share your vision with us. We're not just manufacturers; we're creators who love a challenge. From an initial concept to an idea on a scrap of paper, we're here to translate your thoughts into a tangible work of art. Enjoy the exciting process of seeing your abstract ideas transformed into a beautifully crafted piece of jewelry. This keepsake tells your story and adds a glimmer to your narrative.
Our team of dedicated craftspeople is excited to collaborate with you, providing expert guidance and using their wealth of experience to ensure your customized charm becomes a cherished possession. Let us bring your vision to life with our custom charm bracelet and necklace service, whether it's an heirloom piece or a new tradition.
Material and Styles of Custom Charms

Delve into a diverse selection of custom charms crafted meticulously from an array of premium materials tailored to your unique taste. Opt for the metallic sheen of gold, silver, brass, copper, zinc, tungsten, titanium, or iron, each with distinct allure. We offer acrylic, glass, PVC charms, and eco-friendly alternatives for those who prefer a modern touch. Our comprehensive selection even includes specific options like EMT and shield charms.
Our styles are as diverse as our materials. Choose from various designs, including holder-style charms, magnetic attachments, and pin fixtures. Make a statement with engraved, printed, or 3D charms that add depth to your accessory. Alternatively, enjoy the timeless elegance of embroidered charms. With Digital Jewelry, the possibilities are limitless, catering to any style preference you may have.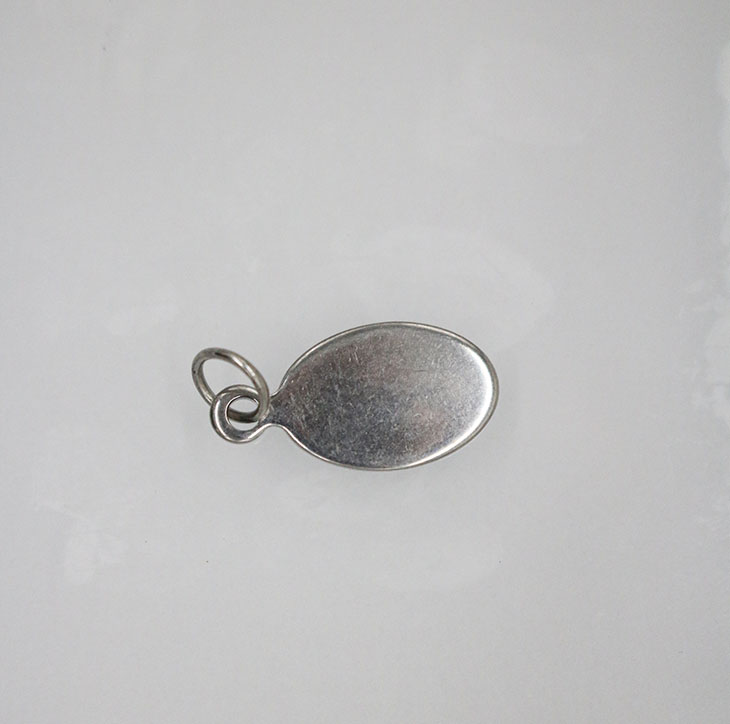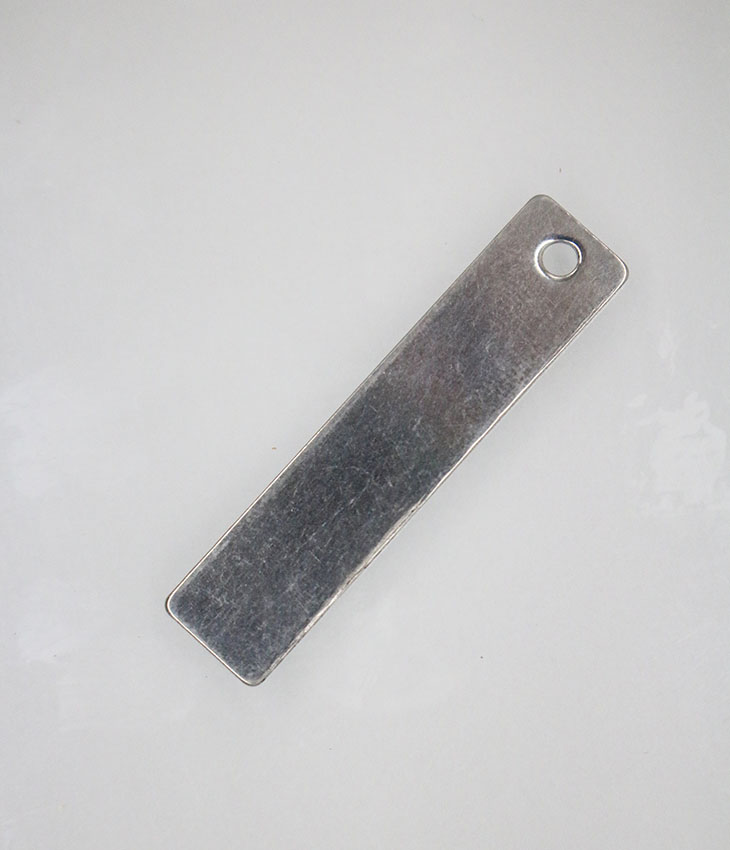 High-Quality Personalized Charms for Necklace and Bracelet at Wholesale Prices

Experience the intersection of luxury and affordability at Digital Jewelry, where we prioritize crafting high-end personalized charms for bracelets and necklaces without straining your budget. Our commitment lies in using only premium-grade materials, ranging from the lustrous sheen of sterling silver to the timeless appeal of copper and various other metals. We assure you that each charm we create is a testament to enduring elegance and top-tier quality.
Despite our commitment to producing exceptional jewelry, our prices are accessible, making us an ideal choice for individual orders and larger quantities. We stand as direct manufacturers, which enables us to eliminate additional costs often associated with intermediaries. This approach translates to considerable savings for our customers, delivering exquisite pieces that carry an unrivaled charm, yet remain budget-friendly.
Whether you're celebrating a life milestone or seeking a uniquely personalized gift, let us exceed your expectations. Discover the joy of owning or gifting a charm that combines quality, individuality, and affordability. Every piece we create is a small treasure waiting to be a part of your story, a symbol of personal expression that effortlessly fits your budget. At Digital Jewelry, we craft charms with passion and precision, reflecting the actual value of your investment in every curve and shine.
Significance of Customized Charms

The significance of customized charms resonates as profoundly as the diverse individuals who adorn them. Each charm weaves a unique narrative, resonating with personal sentiments and profound memories. A charm could portray a cherished pet, an emblem marking a professional achievement, or initials that signify a beloved one. Each piece is a tangible memory bearer for the wearer. These charms transform into wearable memoirs, revealing tales about their owners, charm by charm.
Embracing custom charm design enables you to navigate an array of choices. You govern the charm's aesthetics and the materials used in its creation, rendering the charm a testament to your personal preferences. This knowledge of crafting something uniquely yours enhances satisfaction, turning every purchase into an exciting journey of self-expression.
This personalization aspect extends beyond the creation phase. Since you know what you desire in a charm, you have a vision of your perfect custom piece. Customized charms give you the power to actualize your ideal charm image. Unlike settling for a piece with uncertain appeal, choosing a personalized charm guarantees an accessory that complements your style perfectly.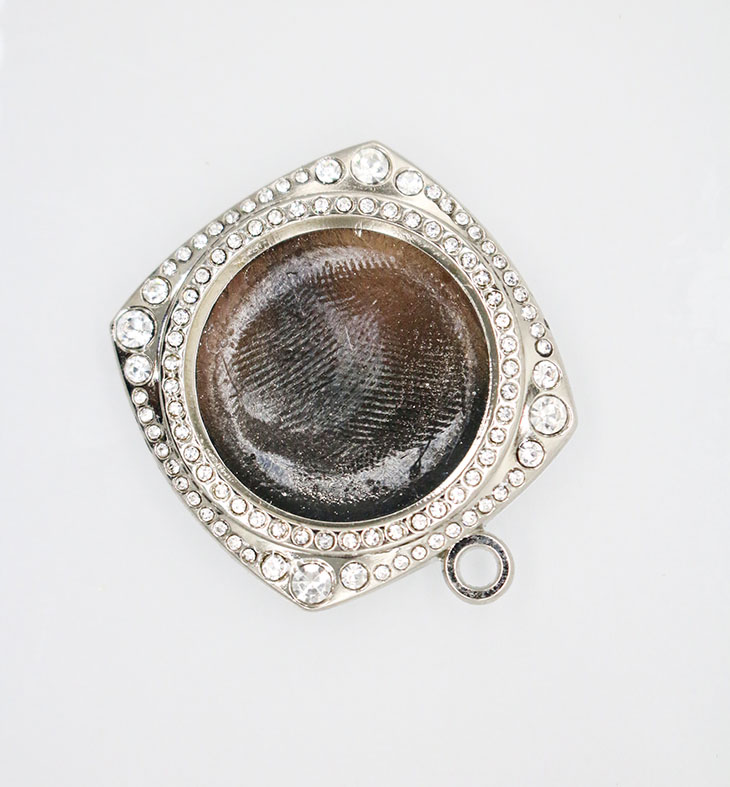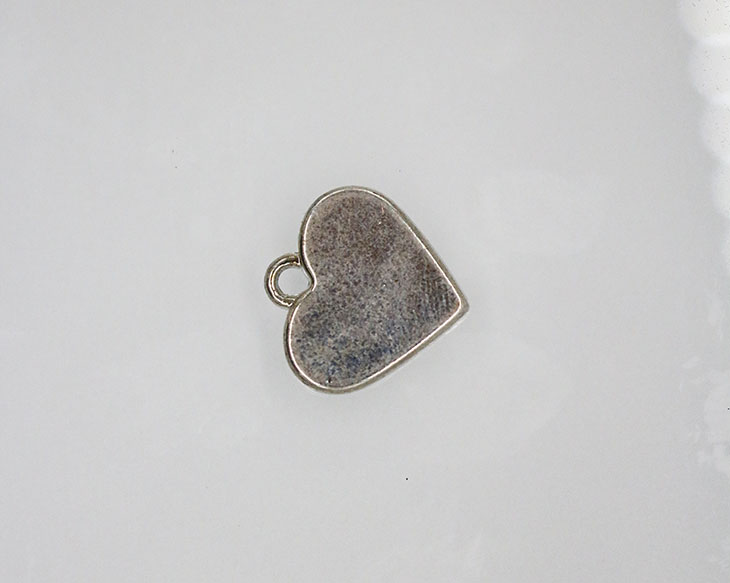 Custom Acrylic, Gold, and Metal Charms

Crafted to perfection, our Custom Acrylic, Gold, and Metal Charms encapsulate the essence of diverse materials blending in perfect harmony. Each material carries its unique appeal; the contemporary sophistication of acrylic charms melds seamlessly with the timeless grandeur of gold and the robust resilience of metal. Our attention to detail ensures every charm shines with individuality and quality, regardless of the material chosen.
Whether it's the modern allure of acrylic that catches your eye, the ageless elegance of gold you crave, or the rugged charm of metal that speaks to your style, Digital Jewelry offers a treasure trove of options. Explore our meticulously crafted charms, each designed to resonate with your style and narrative. Discover the perfect charm that accessorizes and personalizes, transforming an ordinary jewelry piece into an extraordinary self-expression symbol.
At Digital Jewelry, our charm types cater to every imaginable preference, from traditional bracelet and necklace charms to creative and personal items like picture and photo charms. Engraved charms allow you to etch a significant date or name, creating a keepsake that's uniquely yours.
Our jewelry charms enhance your favorite pieces, adding a touch of personal flair. We have phone charms for the tech-savvy, and for shoe enthusiasts, we offer shoe and shoelace charms that add a spark of individuality. If you love the written word, our letter charms are perfect, and we have delightful dog charms for animal lovers.
Functional and fashionable, our keychain charms add personality to your everyday essentials. You can also personalize your charm with a name, logo, or complete custom design. At Digital Jewelry, we encourage you to think outside the box – if you can imagine it, we can create it. The possibilities are as vast as your imagination.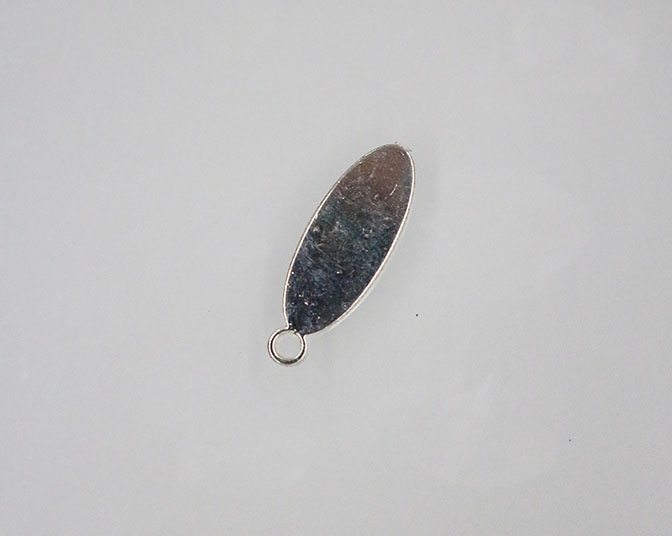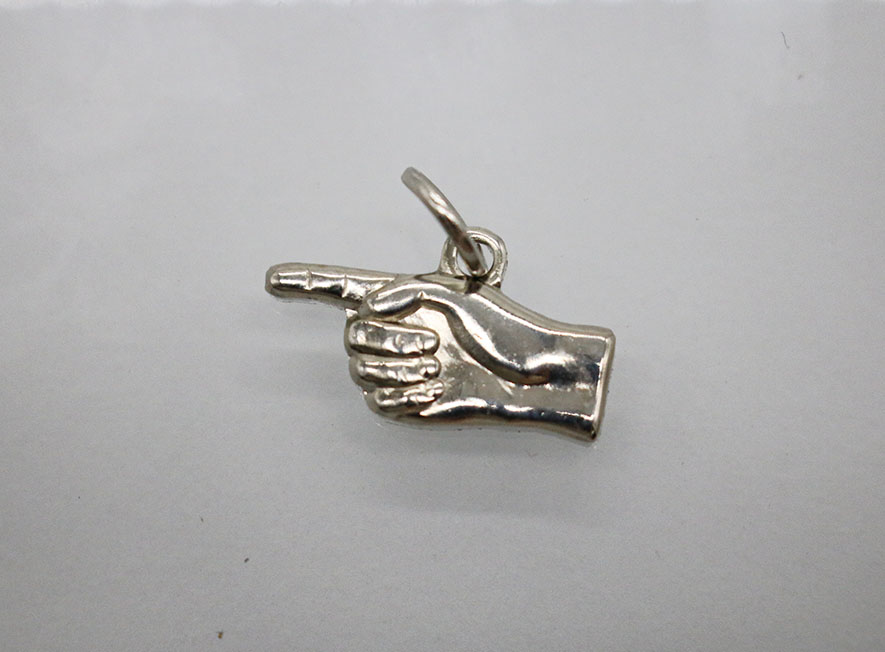 Customized Charms for Everyone
Digital Jewelry believes customized charms are a universal expression of personal style, sentiment, and identity. As such, we cater to everyone, from women and men to girls and boys. Our extensive collection is an ideal accessory or gift for your girlfriend, boyfriend, baby, husband, wife, or fiance.
For those in uniform, we offer personalized charms for members of the police, military, airforce, and navy. Whether it's a sentimental memento or a symbol of service, our charms resonate with meaning and intent. The beauty of our customization service is that it extends beyond these categories. A custom charm at Digital Jewelry represents you regardless of your profession, passion, or personality. Indeed, we cater to everyone you can think of, making us a one-stop shop for all your charm needs.
The tradition of wearing charms dates back millennia, with each era adding its unique twist to this timeless accessory. From the Egyptian pharaohs to the Roman soldiers and the European nobility, charms have served various purposes, from warding off evil spirits to showcasing status and wealth. The materials used in these early times ranged from shells, clay, and animal bones to eventually including gems, wood, and rocks.
Over time, religious and spiritual beliefs became closely intertwined with charm usage. During the Roman Empire, for instance, Christians adorned tiny fish charms to secretly identify themselves to fellow believers, enabling them to participate in covert worship activities. Similarly, Jewish scholars carried amulets containing excerpts of Jewish law around their necks, keeping the law close to their hearts. In the 21st century, charm collecting and wearing became a significant fashion trend, especially in North America and Europe, primarily due to the uniqueness and personalization of charm bracelets. They provided the wearer the flexibility to interchange charms, thus enabling the creation of their distinctive style. The limitless categories and designs of charms have ensured their sustained popularity, with custom charms continuing to appeal to those seeking a piece of jewelry that embodies their unique stories and meanings.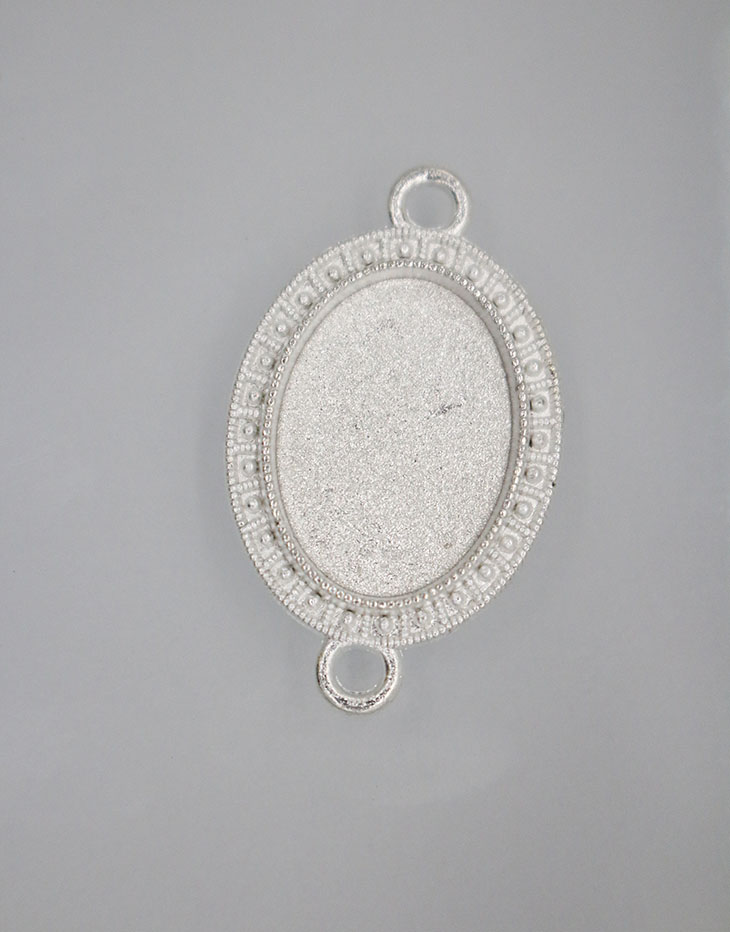 Fill out our form to get a free quick quote.
Our Design Process for Custom Charms
Selecting Your Charm Type:
The first stepping-stone on your creative journey is the decision on the style of your charm. Be it a tribute to a loved one, a nod to your favorite hobby, or an embodiment of your symbol, your chosen charm type lays the foundation for your unique accessory.
Team up with Our Talented Specialists:
Forge a collaborative bond with our expert team of designers and craftsmen, dedicated to bringing your vision to life. They'll invest time understanding your unique needs, ensuring the result perfectly reflects your preferences.
Share Your Design Ideas or Seek Inspiration from Us:
If you already have a design concept, our team is eager to hear it. But if you need that creative nudge, our skilled designers can offer many fresh ideas, all uniquely tailored to you.
Detailed Design Review and Adjustment:
We'll share a comprehensive concept for your custom charm, welcoming your feedback and any modification requests. This stage ensures the final design encapsulates your original vision.
Confirming the Final Design:
Your satisfaction is our prime objective. We await your approval before manufacturing, ensuring the design meets your expectations.
Artistry and Precision in Custom Charm Creation:
Turning your approved design into a tangible charm involves meticulous craftsmanship and high-grade materials. The outcome is a striking charm testament to your unique identity.
Thorough Quality Checks and Inspections:
Before dispatch, our team performs rigorous quality checks to ensure your custom charms meet our high standards and surpass your expectations.
Secure Packaging and Shipping:
Once inspected, your custom charms are carefully packaged and shipped to your specified location. Upon arrival, they're ready to adorn your jewelry pieces, adding a unique touch.
Welcome Your Exclusive Custom Charm:
With your personalized charm now in your hands, wear it with pride. It's more than just an accessory – it symbolizes your unique story and personality.
BUDGET-FRIENDLY CUSTOM CHARMS
Our custom charms are crafted to cater to budgets of all sizes. By dealing directly with our factory, you'll enjoy quality at a more affordable rate, keeping your wallet happy.
INSTANT, COMPLIMENTARY ESTIMATES
We pride ourselves on our efficient quote system. We guarantee prompt responses to your custom charm quote inquiries, providing you with estimates within minutes.
HASSLE-FREE PERSONALIZATION
Experience an effortless customization journey with us. Please select from our variety of templates and infuse these charms with your personal touch. Whether you've got a design in mind or need a fully custom charm, we're here to bring your ideas to life.
PROUDLY MANUFACTURED IN THE USA
Our production facility, nestled in Columbia, SC, takes pride in being a local American manufacturer. Rest assured, every charm we produce is proudly crafted on American soil.
Why Choose Our Custom Charms?

Our Expertise:
We bring years of experience and creative talent in designing and crafting superior-quality custom charms.
Tailored Approach:
We ensure each charm we produce perfectly reflects the individual or sentiment it represents, courtesy of our personalized service.
High-quality Materials:
Using premium materials in our custom charms ensures durability, visual appeal, and lasting value.
Detail-oriented Artistry:
Our artisans design each charm with an eye for detail, creating a piece of wearable art you can proudly showcase.
Choose Digital Jewelry for your custom charms and discover the unique advantages of our expertise, personalized service, and unwavering commitment to quality.
Efficient Customization Process:
Our streamlined process makes customizing your charm simple and intuitive, empowering you to create the ideal keepsake.
Strict Quality Control:
We ensure each custom charm meets our stringent quality standards and aligns with your expectations before shipping.
Outstanding Customer Service:
Our commitment to our customers extends beyond production. We're always on standby to answer questions, resolve concerns, and provide support throughout your journey.
Frequently Asked Questions (FAQs)
Wondering about custom charms? We're here to help! Our FAQs have all the answers about designing your charm, how to keep it shiny, and making it last a long time. Get all the details you need to choose the perfect custom charm that truly reflects you!
How do I create custom charms through Digital Jewelry?
It's straightforward! All you need to do is share your design idea or artwork. We provide two customization options: quick and complete personalization. You can choose from our premade templates and customize them with your logo, artwork, name, or text. For complete customization, share your specific design with us, and our expert artisans will manufacture it precisely according to your needs. We ensure all your requirements are met, producing custom charms encapsulating your unique vision.
I love Italian charms. Can I create custom Italian charms with Digital Jewelry?
Absolutely! We are equipped to produce custom Italian charms according to your design specifications. Whether you want to personalize it with a name, symbol, or particular date, we will work diligently to create an Italian charm that exceeds your expectations. Please share your idea or design with us, and let our experts handle the rest.
Can I order custom acrylic charms from Digital Jewelry?
Yes, you can! At Digital Jewelry, we specialize in creating customized acrylic charms. They're stylish but also durable and lightweight, making them an excellent choice for daily wear. First, provide us with your preferred design, logo, or text. Our team will then meticulously craft your custom acrylic charm, ensuring the end product is high-quality and perfectly personalized.
How long does it take to produce a custom charm?
While production times can vary depending on the complexity and quantity of the order, we generally complete most orders within two weeks.
What materials can be used for my custom charm?
We offer various materials, including gold, silver, acrylic, brass, and more. We're also open to customers' choice of materials for truly personalized charms.
Can I order a single custom charm, or is there a minimum order quantity?
We are pleased to cater to both single and bulk orders. There is no minimum order requirement for custom charms.
How do I start the design process for my custom charm?
You can start by choosing from our templates or providing your design idea. Our team of experts will then assist you in bringing your vision to life.
Do you ship internationally?
Yes, we offer shipping services to customers in the United States and worldwide. Shipping times and costs vary depending on the destination.
Can I get a quick quote for my custom charm order?
Absolutely! We offer free quick quotes. Provide us with your design details and quantity; we will send you an estimate in minutes.
The Talent and professionalism can not be beat! Shop small business and get Big results from this family owned business! Billy is Awesome!
Would recommend to anyone! Digital Jewelry sure my team was very well taken care of. THANK YOU!!