Turnover Chain: Affordable Custom-Made Turnover Chains in the USA
A turnover chain, a symbolic piece of jewelry, has become a distinct part of the sports culture in America, particularly in football. The chain or a pendant, is often awarded to or worn by players, teams, and coaches to commemorate substantial defensive accomplishments such as interceptions or fumble recoveries. Gaining prominence over the years, the turnover chain has evolved into a potent symbol of pride, motivation, and achievement for individual athletes and teams.
In sports, a turnover chain is more than just an accessory. It is a physical embodiment of a team's success, reflecting their ability to enforce turnovers – a crucial strategy that can significantly influence the outcome of a game. Symbolizing the players' accolades, the turnover chain is a source of encouragement, fostering a spirit of unity and camaraderie within the team. On top of that, it becomes a powerful visual reminder of the team's potential and a testament to the player's exceptional performance.
Fill out our form to get a free quick quote.
Significance of Turnover Chains

In competitive sports, specifically football, turnover chains command significant value. These unique jewelry pieces are not just accessories but visual emblems representing a team's defensive strength and ability to enforce turnovers, a game-changing factor. These turnovers, with their potential to create scoring opportunities and shift the momentum of a game, are celebrated with the turnover chain.
Besides serving as an external marker of players' exceptional performances, turnover chains instill motivation and pride among the team members. They help foster an environment of encouragement and camaraderie, contributing to improved team spirit and performance. By recognizing and rewarding significant defensive achievements, turnover chains add an extra layer of competition, boosting morale and incentivizing players to push their boundaries on the field.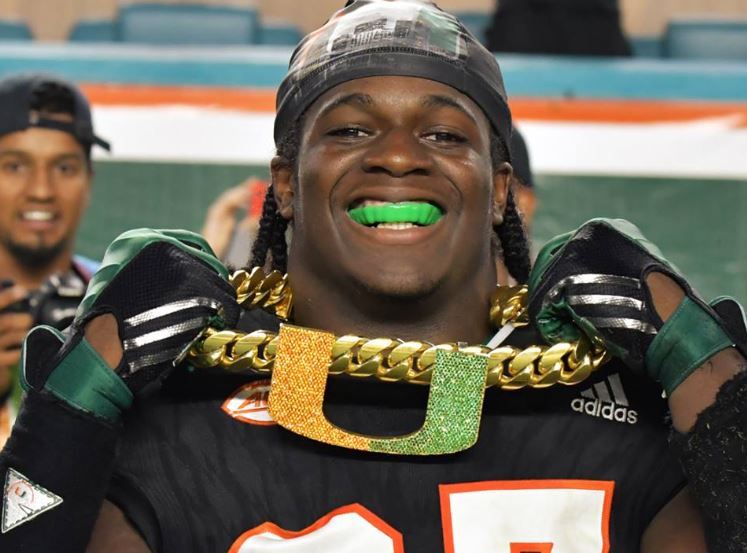 The variety of turnover chains caters to the diverse preferences of teams, individuals, and coaches. Each type of chain offers unique design elements, catering to different needs and requirements. Here are some of the types:
Traditional Turnover Chains: These chains feature a classic design with a chain necklace and a pendant or charm representing the team or organization. The pendant can be personalized with team logos, names, or other relevant symbols, allowing teams to wear their identities proudly around their necks.
Customized Pendant Chains: These chains offer total customization. The pendant is explicitly designed based on the team or individual's unique requirements, from team logos and player names to event details or other distinctive elements. They provide a perfect opportunity to showcase a team's identity or celebrate a particular achievement or milestone.
Express Turnover Chains: For teams or individuals who require a fast turnaround time, express turnover chains are an ideal choice. They feature pre-designed pendants that can be personalized with text or minor modifications, ensuring a quicker delivery while still offering a degree of customization.
Premium Turnover Chains: Offering superior craftsmanship and design, these chains are often made from high-quality materials with intricate detailing and advanced customization options. The attention to detail in these chains elevates them to a league of their own, making them an excellent choice for those seeking a higher-quality product.
Extreme Turnover Chains: Designed to meet unique and complex specifications, extreme turnover chains can incorporate elaborate designs, precious metals, gemstones, and other luxury elements. These chains are for those who want to make a grand statement of their accomplishments.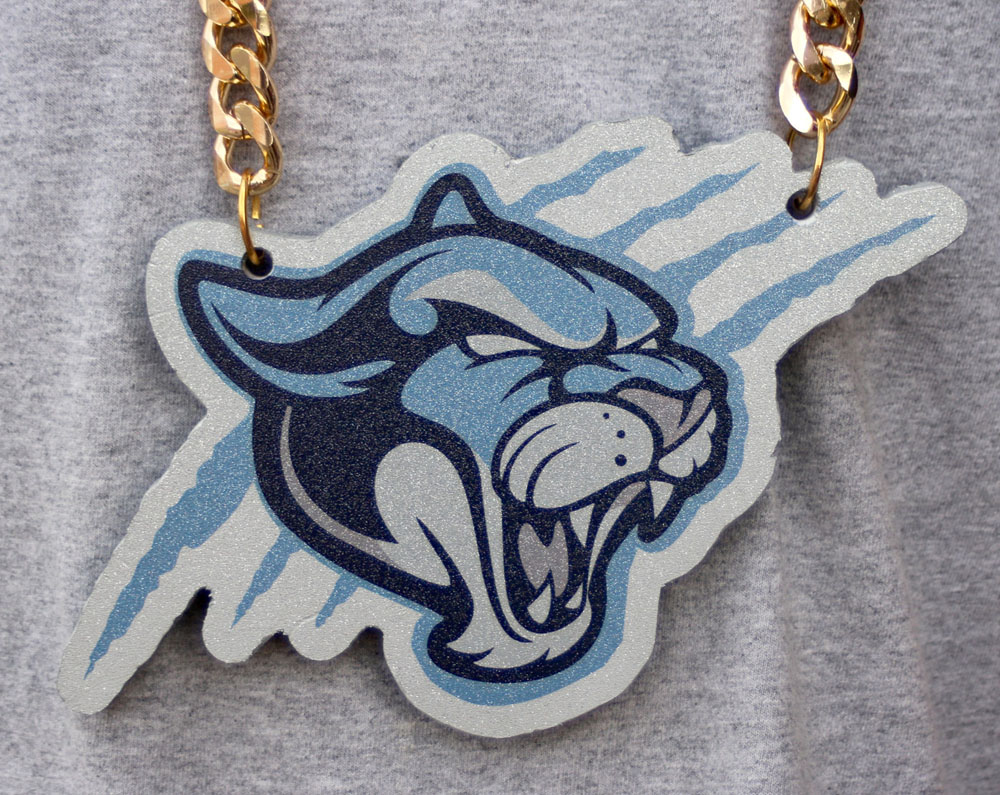 High-Quality Custom Football Turnover Chains at an Affordable Price
As specialists in the field, our primary focus is on providing high-quality custom football turnover chains at a price that fits within your budget. Our commitment to exceptional craftsmanship, minute attention to detail, and durable construction does not compromise affordability. By enabling direct orders from our factory, we cut out middleman costs, offering competitive pricing for your personalized turnover chains. We firmly believe that every team and individual deserves to sport top-tier turnover chains while staying within budget.
Whether you're a grassroots team looking for an affordable option or a professional team seeking premium designs, our wide range caters to all. Our turnover chains are designed to last and withstand intense games and celebrations. Their visual appeal does not fade over time, reflecting the persistence and enduring spirit of the athletes and teams that wear them
Materials and Styles of Turnover Chains

Crafted using premium materials, our turnover chains are designed for longevity and aesthetic appeal. The chain necklaces are usually made from robust metals like stainless steel or brass, providing strength and resistance to tarnishing. Pendants or charms, on the other hand, can be made from a variety of materials, each with its distinct appeal:
Metal Pendants: Typically crafted from brass, zinc alloy, or stainless steel, these pendants offer the flexibility to incorporate intricate designs, logos, or text, providing a classic and robust feel.
Acrylic or Resin Pendants: Providing versatility in design and color options, acrylic or resin pendants can be customized with team colors, unique graphics, or specific motifs, offering a modern and vibrant touch to the chains.
Precious Metals: For those seeking luxury and prestige, we offer turnover chains with pendants made from precious metals such as gold, silver, or platinum. These are particularly fitting for special occasions or prestigious championships where a statement of luxury is desired.
When it comes to styles, we offer a wide range. Pendants can range from classic and elegant designs to bold and captivating statement pieces. Our expert designers work closely with you, helping create a turnover chain that encapsulates your team's identity, style preferences, and unique requirements.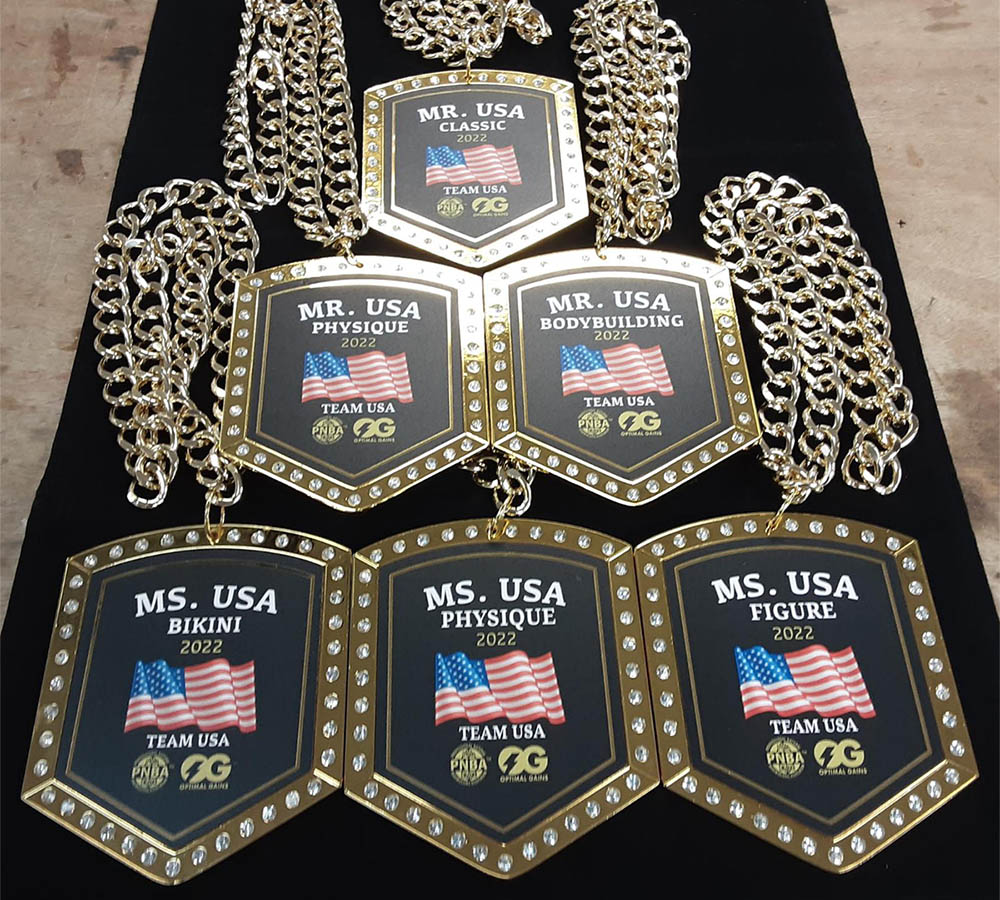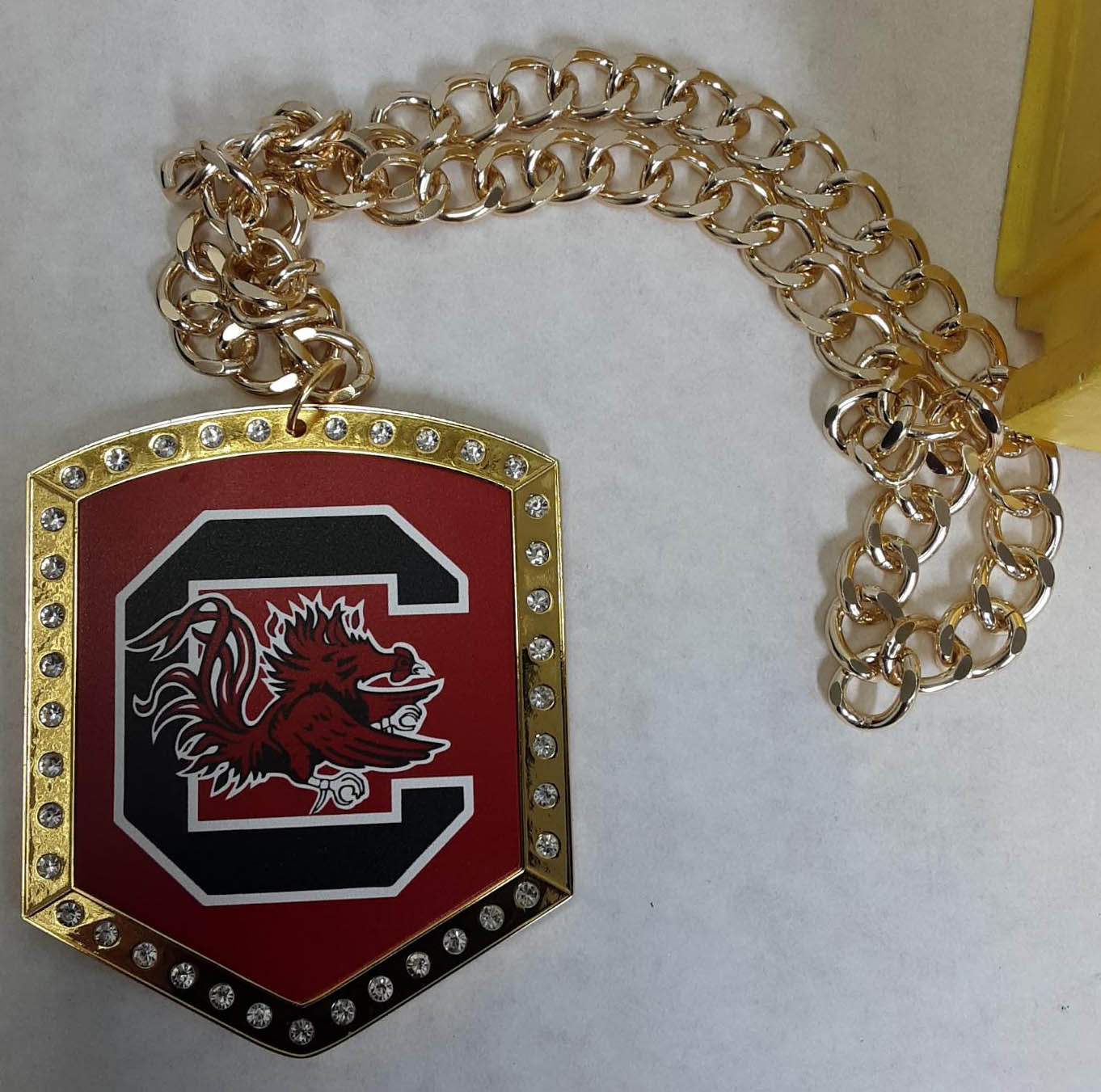 Personalize Your Turnover Chain

At the heart of our turnover chains is the emphasis on personalization. We understand that each team or individual has unique preferences and requirements that should be perfectly reflected in their custom chains. With our extensive customization options, you have the freedom to personalize every aspect of your turnover chain:
Pendant Design: Select from our extensive range of pre-existing templates or provide your design. Our skilled designers will bring your vision to life, integrating team logos, symbols, player names, or any other elements you desire.
Engravings: Add a personal touch by engraving the backside of the pendant or chain with player numbers, motivational quotes, or any special messages.
Chain Type and Length: Choose a chain type and length that matches your style and comfort level, with options like cable chains, box chains, or snake chains.
Finishes and Colors: Enhance the overall aesthetic of your turnover chain with different finishes like polished, matte, or antique. Add your team colors or specific color accents for a more personalized touch.
Packaging and Presentation: Opt for custom packaging or presentation choices, such as branded boxes or display cases, to enrich the value and appearance of the turnover chain.
Turnover Chains: Not Just for Football

Although turnover chains were popularized by football, their symbolic importance has permeated various other sports. We provide turnover chains for multiple sports, including baseball, basketball, softball, soccer, lacrosse, and more. They can be customized to represent the unique attributes of any sport, making them a perfect accessory for athletes, coaches, and even enthusiastic sports fans. Whether you're celebrating a slam dunk in basketball, a home run in baseball, or a goal in soccer, our custom turnover chains are the perfect way to recognize these achievements.
Not only do turnover chains enhance the celebratory spirit within a team, but they also serve as a form of motivation for players to strive harder. By adopting turnover chains in various sports, teams can encourage players to give their best and aim for more significant achievements, fostering healthy competition and perseverance.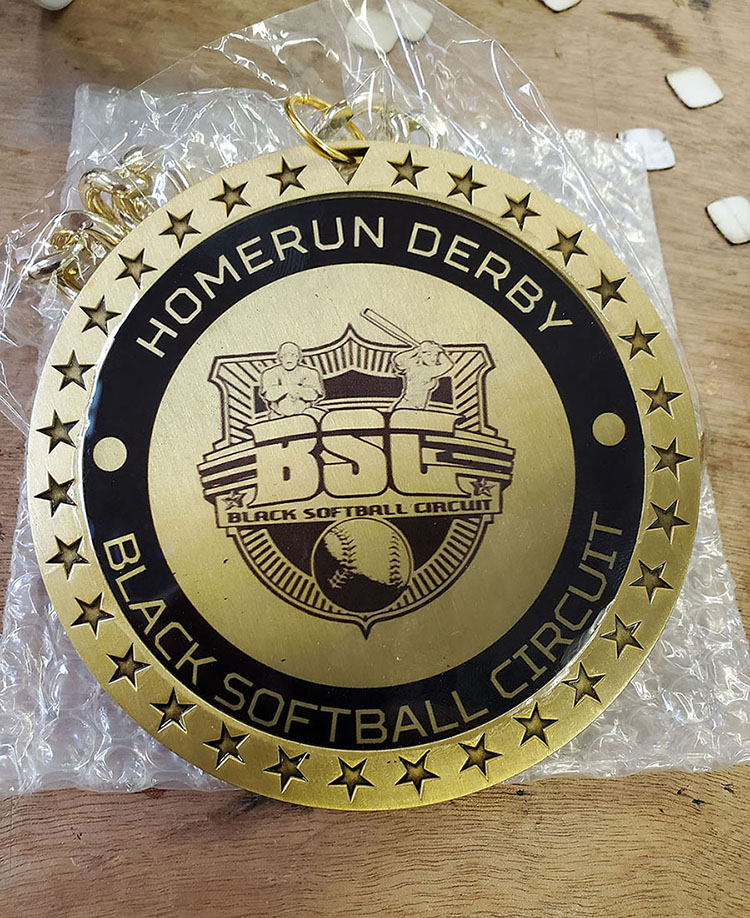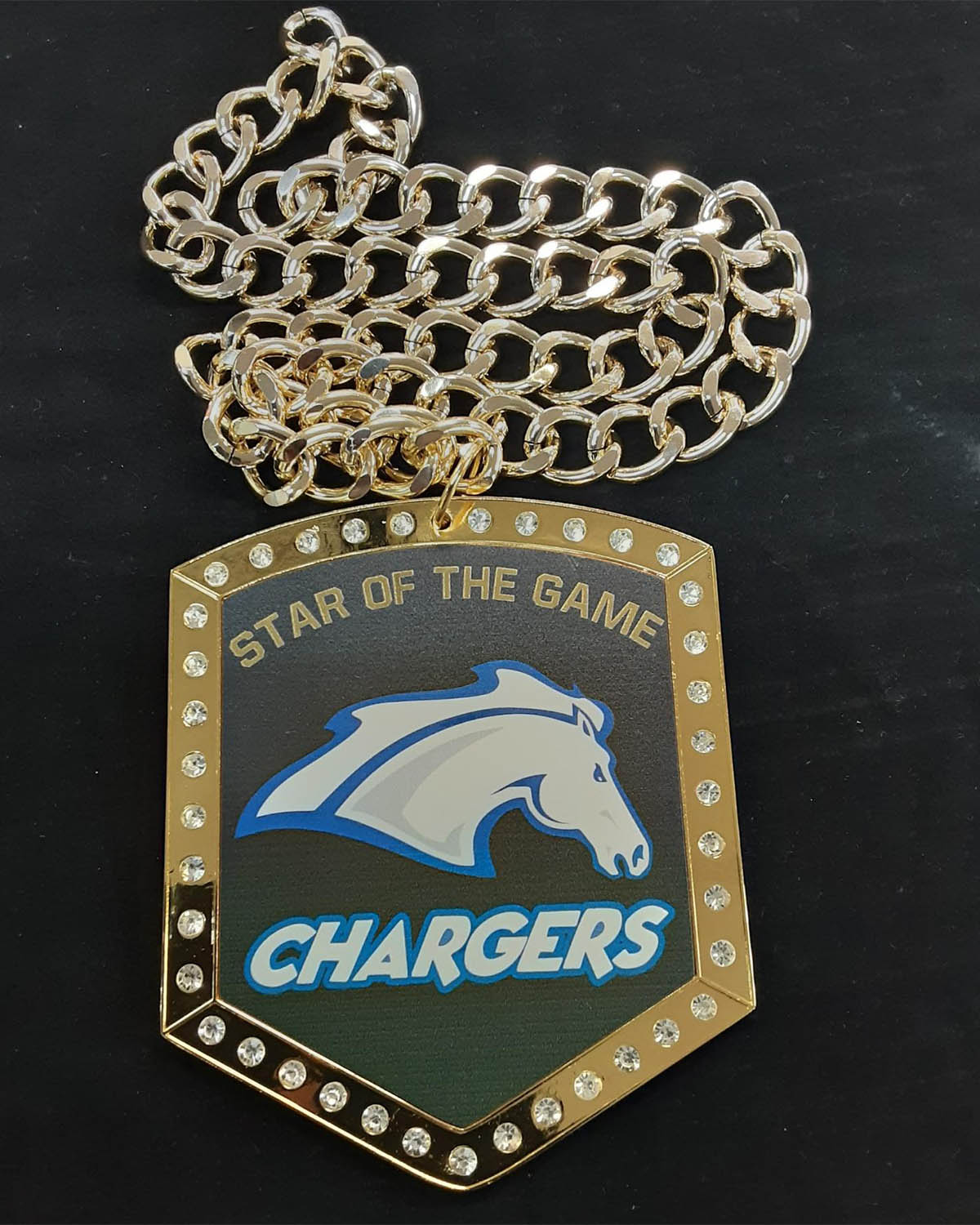 Turnover Chains for Everyone: Men, Women, Children, and Coaches

Our turnover chains cater to all age groups and genders. Whether you're a male or female athlete, a budding young player, a seasoned coach, or a dedicated sports enthusiast, we offer a range of options tailored to your preferences and style. We believe in inclusivity, and everyone should have the opportunity to wear a turnover chain, acknowledge their victories, and celebrate their accomplishments in the sports they love.
We understand the varied needs and preferences across different age groups and genders. Our wide selection of designs, sizes, and customization options ensures a turnover chain to match every individual's unique style and requirements.
Turnover Chains for Teams and Solo Players

We cater to both teams and individuals with our custom turnover chains. For sports teams, our turnover chains serve as a symbol of unity and collective achievements. They encapsulate team spirit, resilience, and victories, helping create a sense of identity and pride among team members. Individual players can have personalized chains that highlight their unique contributions and successes. A custom turnover chain for solo players becomes a bold personal statement reflecting their dedication, skills, and passion for their sport.
Regardless of the level of play, our turnover chains are a perfect way to celebrate achievements. They symbolize the importance of each player's contribution to their team's success or their prowess in their sport. Celebrating these moments of triumph with a custom turnover chain can boost morale and create a lasting memory of these successes.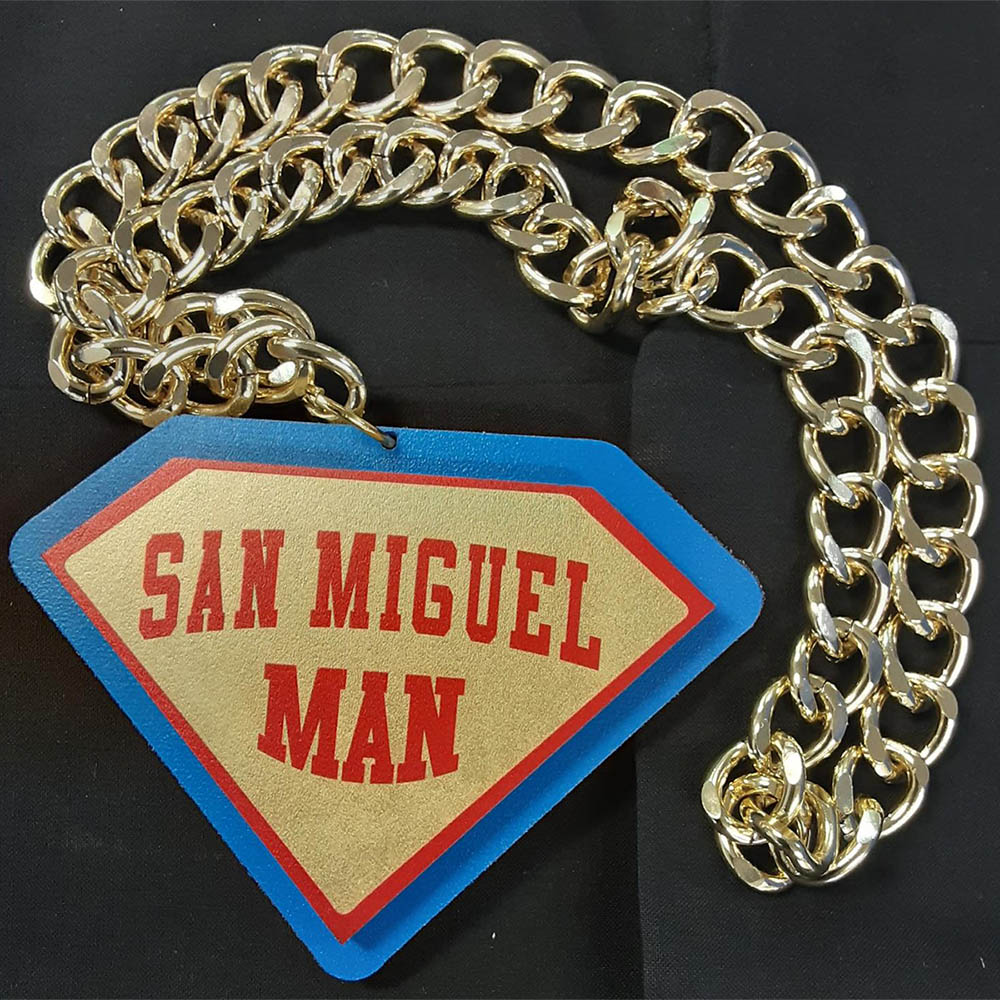 Craftsmanship Process: An Amalgamation of Art and Technology
Our manufacturing process is a perfect blend of artistic creativity and modern technology. With a keen eye for design and detail, our skilled artisans and designers create each turnover chain with precision and care. At the same time, we leverage advanced technology to ensure accuracy, efficiency, and consistency in our production process. This blend of art and technology allows us to deliver products that are not only aesthetically pleasing but also robust and durable, able to withstand the rigors of sports.
From the initial design stage to the final polish, each step in our production process is conducted with meticulous attention to detail. We understand the significant emotional value these turnover chains hold for the athletes and teams that wear them. Therefore, we strive to ensure that every piece we craft perfectly represents the dedication, hard work, and achievement it symbolizes.
Our Design Process: Crafting the Perfect Chains

We believe in providing a seamless and gratifying experience throughout our design process. Here's an overview of our design process stages:
Our process begins with an initial discussion where we delve into your vision, preferences, and specific requirements for your custom turnover chain. This stage is crucial for gathering information and understanding your design aspirations. Our knowledgeable design team is available to answer your queries and provide expert guidance to ensure we create the perfect chain for you.
Armed with a clear understanding of your needs, our designers move into the creative realm, bringing your vision to life through sketches, digital renderings, or 3D models. This stage allows you to visualize the design and make any desired modifications or enhancements.
After the concept ideation, we provide a detailed virtual mockup of your personalized turnover chain. This stage empowers you to review the design, provide feedback, and make necessary adjustments. We value your input and work closely with you to ensure the design meets your expectations and captures your unique style.
Once you are satisfied with the design, our skilled artisans begin production. They use their expertise, state-of-the-art technology, and superior craftsmanship to bring your design to life. From precise engraving to intricate detailing, we strive for excellence in every aspect of the chain's creation.
Before your turnover chain is ready for delivery, it undergoes a comprehensive quality assurance process. Our team conducts thorough inspections, checking for imperfections or deviations from the design. We take pride in delivering only the highest quality chains that meet our rigorous standards.
After passing our quality assurance, your custom turnover chain is carefully packaged and shipped to your designated address. We prioritize efficient and reliable shipping to ensure you receive your chain promptly, ready to showcase your achievements.
High Quality Turnover Chain
We provide the highest quality custom turnover chain in United States, Canada, Dubai and all around all the globe. We do not provide cheap turnover chain. We never compromise our quality.
Quickly customize your championship chain with our templates. You can also share your designs or ideas with us to get a complete custom turnover chain.
Free Quick Quote and Artwork
Free quick quotes for turnover chains are provided within minutes. We also provide free artwork and samples if needed.
All of our championship chains are designed and made right here in Columbia, South Carolina, USA. We are the best turnover chain maker in United States.
Choosing us for your custom turnover chain needs has several advantages that set us apart from the competition.
We are dedicated to delivering superior quality, fine craftsmanship, and exceptional customer satisfaction. Our commitment to perfection drives every aspect of our business, ensuring that each turnover chain we produce meets the highest quality and durability standards.
Customization at Its Finest
We understand the importance of customization when it comes to turnover chains. Whether you're looking for a classic design or an elaborate statement piece, our expert team is ready to assist you in crafting the perfect chain that encapsulates your style, preferences, and achievements. We offer various customization options, including pendant design, engravings, chain type and length, finishes, colors, and packaging.
You can save time and money by ordering directly from our factory. We eliminate the middleman, ensuring competitive pricing for your custom turnover chains. Our streamlined production process and efficient operations result in a swift turnaround time, getting your chains into your hands without unnecessary delays.
We take immense pride in designing and manufacturing all our turnover chains in the USA. By supporting local businesses and artisans, we uphold the highest standards of quality and craftsmanship. Choosing our made-in-the-USA turnover chains ensures premium quality and contributes to the growth and prosperity of our local economy.
Quick and Reliable Delivery
In addition to our product quality, we prioritize fast and reliable shipping. Once your customized turnover chain passes our stringent quality assurance, we carefully pack it and expedite the shipping process, ensuring you receive your chain promptly. We understand the significance of timely delivery, allowing you to celebrate your achievements and showcase your chain without waiting.
History of the Turnover Chains
The tradition of turnover chains can be traced back to their emergence in football, mainly popularized by the Miami Hurricanes in 2017. The Miami Hurricanes introduced the first turnover chain, featuring a large "U" pendant adorned with diamonds. Since then, the turnover chain has symbolized defensive excellence and motivation for teams nationwide. Inspired by the success of the Miami Hurricanes, other football programs and even teams in different sports have embraced the concept of turnover chains, creating their unique designs and traditions.
Frequently Asked Questions (FAQs)
Got questions about turnover chains? No worries, we've got answers. Check out our FAQs to learn how to pick a design, customize it, and keep it looking new. Everything you need to know to choose the perfect turnover chain is here.
Can I fully customize my turnover chain?
Absolutely! At our company, we offer extensive customization options for turnover chains. You can adapt our existing designs or create a customized chain according to your preferences and specifications.
How quickly can I receive a quote for my turnover chain order?
We provide free quotes for turnover chain orders within 24 hours. Fill out our form or use our cost calculator for a quick estimate.
What other types of chains do you design besides football turnover chains?
While football turnover chains are popular, we design chains for various purposes and sports. Our expertise extends to baseball, basketball, softball, soccer, lacrosse, and more.
We also create chains for youth, individuals, coaches, and fans. If you have a specific chain design, we can bring it to life.
What materials are used in the turnover chains?
Our turnover chains feature high-quality materials for durability and visual appeal. The chains are typically made from stainless steel or brass, while the pendants or charms can be crafted from metals like zinc alloy or stainless steel or even incorporate precious metals such as gold or silver. The choice of materials depends on your preferences and budget.
Can I personalize my turnover chain with my team logo, text, or image?
Certainly! Personalization is a crucial aspect of our turnover chains. You can customize our pre-made designs with your team logo, text, image, or other desired information. We can also create a fully custom design based on your specific requirements.
What types of sports can these custom turnover chains be used for?
Our custom turnover chains are suitable for various sports, including but not limited to football, baseball, basketball, softball, soccer, lacrosse, and more. We cater to athletes, teams, and fans across different sporting disciplines, providing customized chains that reflect each sport's unique spirit and achievements.
What materials are used for the chains and pendants of the turnover chains?
The chains are typically made from durable metals such as stainless steel or brass. The pendants can be crafted from various materials, including metal alloys, acrylic, resin, or even precious metals like gold or silver. The choice of materials depends on your design preferences and budget.
Where are your turnover chains made?
All our turnover chains are proudly designed and manufactured in the USA. We prioritize local production, supporting our local economy, and ensuring the highest standards of quality and craftsmanship in every chain we produce.
The Talent and professionalism can not be beat! Shop small business and get Big results from this family owned business! Billy is Awesome!
Would recommend to anyone! Digital Jewelry sure my team was very well taken care of. THANK YOU!!