Custom Hip Hop Jewelry for sale in the USA

Experiencing the enthusiasm of Hip Hop culture has never been more tangible, thanks to the accessibility of our custom Hip Hop jewelry line, now readily available across the USA. Our collection embraces the individuality and creative freedom that's the cornerstone of the Hip Hop movement, offering an opportunity for enthusiasts and fans to wear their love for the culture. With pieces designed to accentuate the bravado and eccentricity of this unique genre, we offer an eclectic range of jewelry that is as versatile as it is stunning.
Elevate your style game with pieces that mirror the raw energy and authentic essence of Hip Hop. Our custom pieces blend modern and classic designs, allowing wearers to connect with the genre's rich history while keeping pace with the ever-evolving fashion trends. This is the perfect avenue for those who want to express their individuality through a medium that respects the roots of Hip Hop and promotes its future.
Venture into our universe of custom Hip Hop jewelry, where every piece is meticulously crafted to meet the highest quality and aesthetic appeal standards. From understated chains for those seeking subtle elegance to iced-out bling for the showstoppers, our USA-based collection has something for everyone.
High-Quality Hip Hop Jewelry Pendants, Chains, and Iced Out Jewelry at Wholesale

Step into the limelight with our curated collection of high-quality Hip Hop jewelry. Offering an enticing selection of pendants, chains, and iced-out pieces at wholesale prices, we strive to ensure the star within you always has to maintain style and budget. Each piece is designed and manufactured in the USA, a testament to homegrown craftsmanship and commitment to quality.
While we cater to all budgets, we believe in giving everyone the luxury experience. Our collections comprise authentic pieces and visually indistinguishable replicas, ensuring a sense of luxury irrespective of your choice. Each piece is carefully designed to catch the light, causing a spectacle wherever you go.
Buying directly from the factory ensures cost-effectiveness and reduces wait times, ensuring you get your hands on our premium pieces without unnecessary delays. So, whether for the stage, a special event, or everyday wear, we ensure your Hip Hop jewelry needs are met without breaking the bank.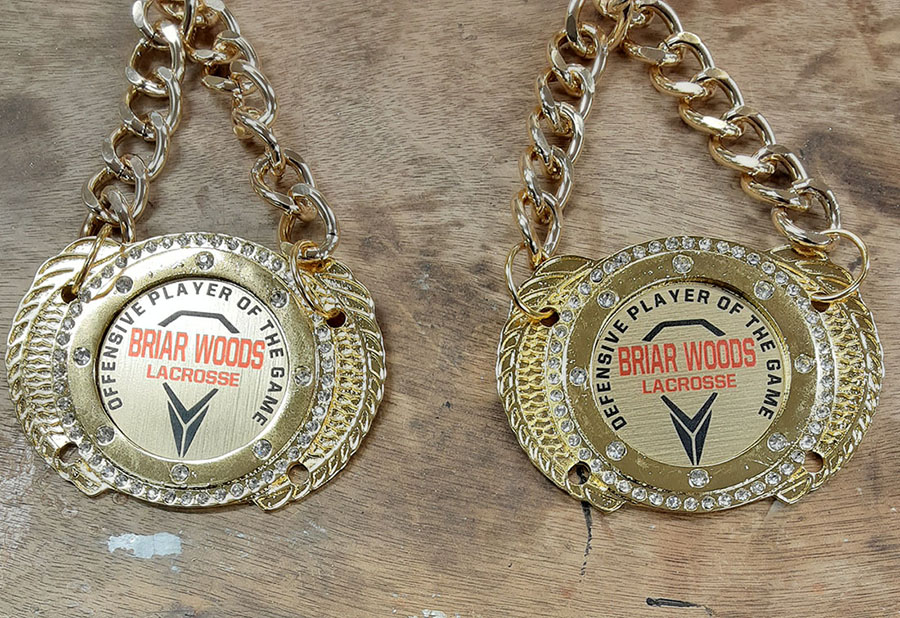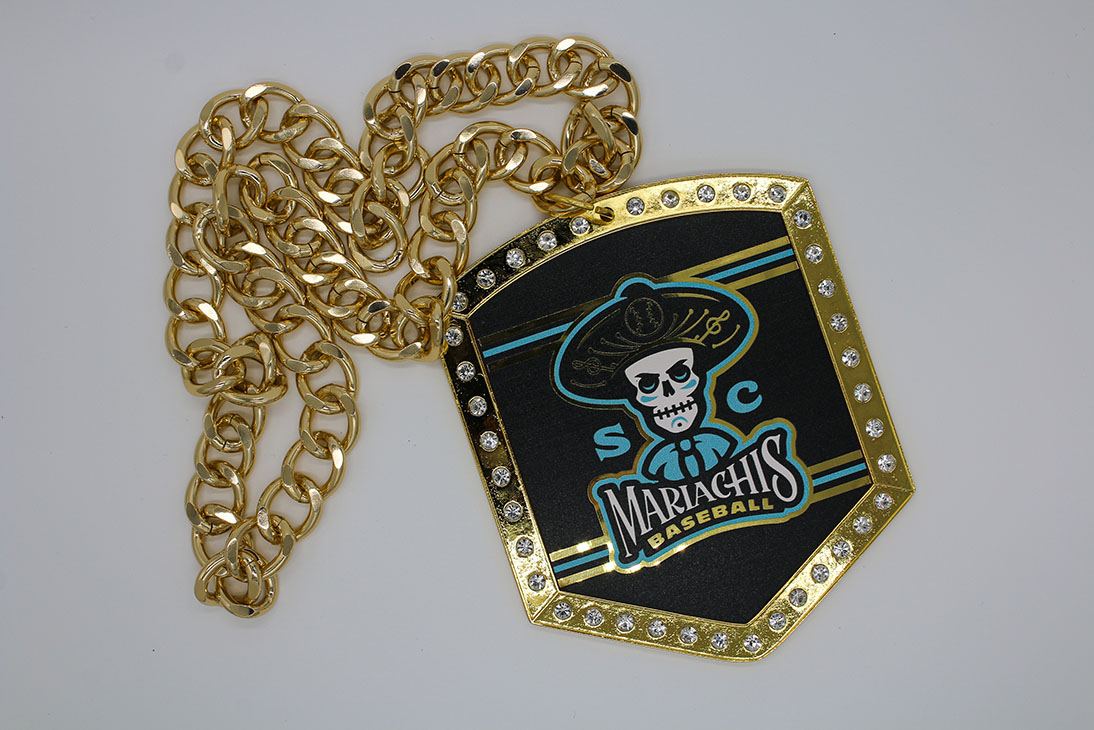 Customize Your Hip-Hop Jewelry

In the world of Hip Hop, uniqueness is currency, and our custom jewelry service is designed to help you mint your own. We allow you to bring your vision to life, encasing your personality in shimmering stones and polished metals. From understated elegance to unmissable extravagance, we bring your designs to life, helping you make a statement that's as unique as you.
Our Hip Hop jewelry is fully iced out with dazzling replica diamond stones, each meticulously set to reflect the glow of the real deal. These pieces' impact is not measured in carats but in the admiration they garner, making you the center of attention at every outing.
Every individual is unique, and so should their jewelry. We offer one-off designs, ensuring exclusivity and making your bling genuinely one-of-a-kind. Not only will your customized jewelry make heads turn, but it also ensures that your style remains unparalleled, unmatched, and unforgettable.
Materials and Styles of Hip-Hop Jewelry

Hip Hop jewelry isn't limited to a single aesthetic or material; it's a versatile expression that embodies a broad range of mediums and styles. Metals such as gold, silver, copper, zinc, tungsten, moissanite, titanium, brass, and iron are used, with sterling silver and gold-plated items being particularly popular for their sheen and durability. More modern renditions of Hip Hop jewelry often use lab, lab-grown, and lab-made diamonds. These synthetic diamonds offer a dazzling look comparable to their natural counterparts but at a more affordable price. Moissanite is another popular choice, a gemstone nearly as hard as a diamond and more brilliant. Some pieces use unconventional materials like wood, leather, and plastic to create bold, distinctive looks.
The styles of Hip Hop jewelry are as diverse as the materials used. The 'iced out' style, characterized by jewelry encrusted with an array of small gemstones, is a standout choice, offering a look of ice-cold luxury. Large, eye-catching, and luxurious pieces define the 'bling' style. Styles of the '80s and '90s, with their chunky shapes and oversized silhouettes, have grown in popularity, bridging vintage aesthetics and modern sensibilities. High-quality stainless steel pieces and AAA-quality jewelry, known for their durability and shine, are favored for everyday wear.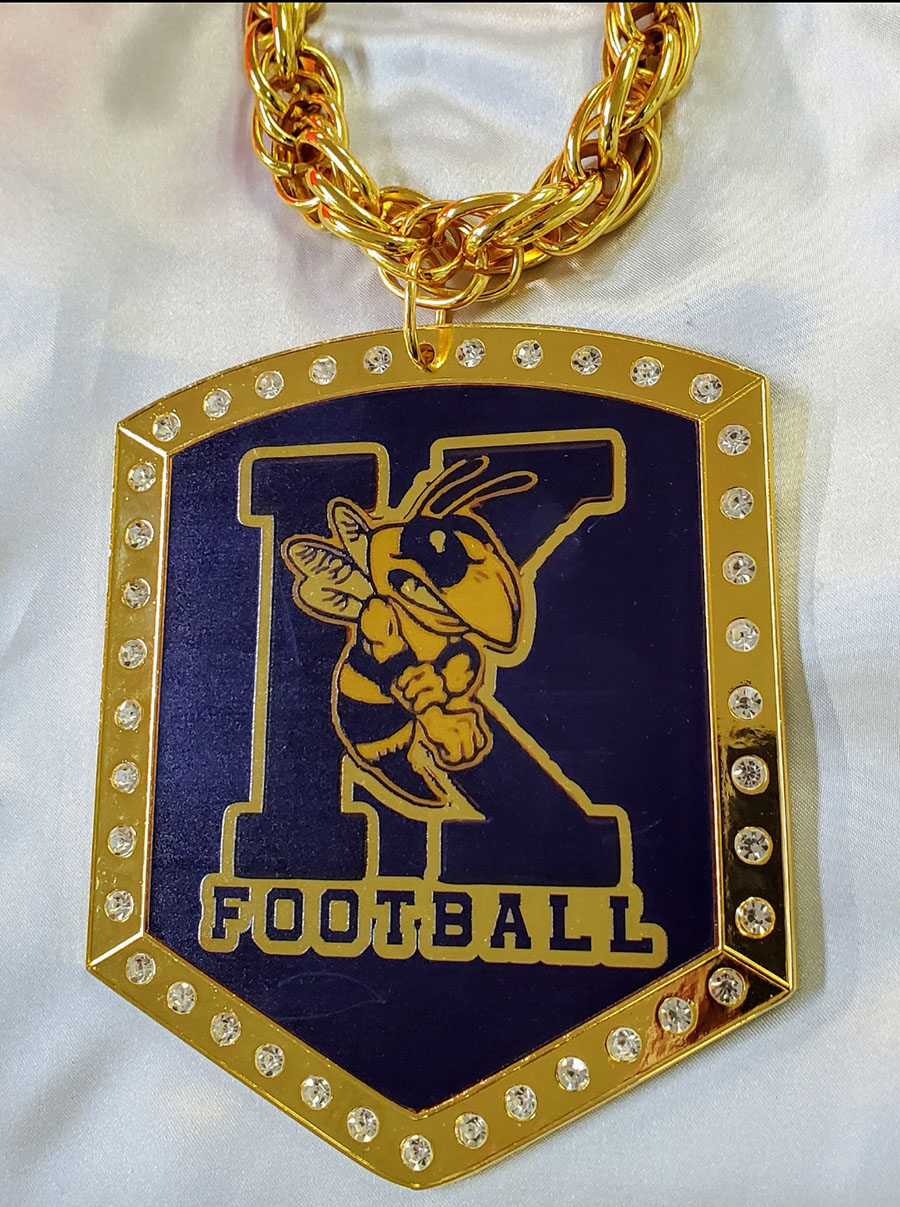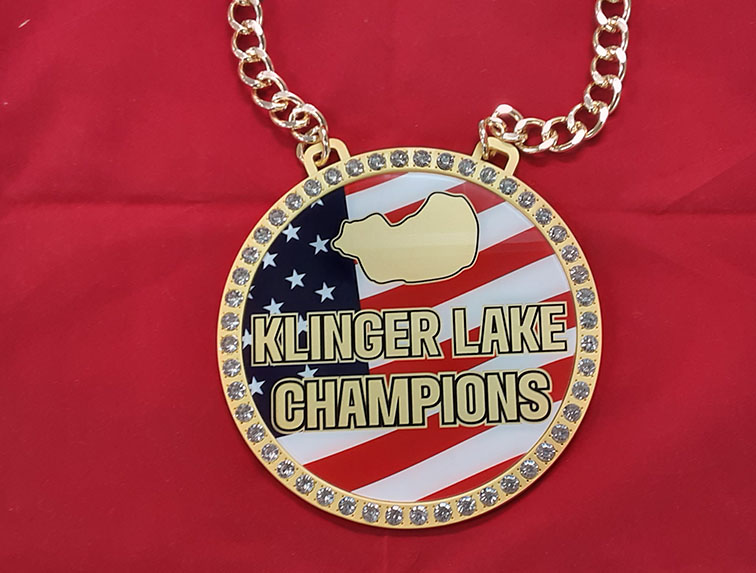 Hip Hop jewelry covers an extensive range of types, each adding a unique twist to any outfit. From the customary bling of iced-out pendants and the timeless appeal of 90s fashion to the subtle charm of custom micro pave pieces, there's a style for every taste. Costume jewelry, notable for its dramatic flair, is popular among individuals seeking to make a bold statement.
Customized pieces allow for a personal touch, transforming jewelry from a mere accessory to a unique emblem. Logo and picture engravings add an element of personalization and sentimentality, while sets and fake pieces that look real provide an affordable alternative for those seeking a luxurious look on a budget. Rings, chains, watches, and even wooden pieces are standard in the Hip Hop scene, diversifying the genre's jewelry repertoire. Best fake pieces, often indistinguishable from their natural counterparts, are an excellent choice for those seeking affordable luxury. Whether in NYC, Los Angeles, or anywhere in between, Hip Hop jewelry is a ubiquitous element of the genre's style and culture.
Hip Hop Jewelry, intrinsic to the culture it represents, is a vibrant expression of identity, power, and artistic creativity. Originating from the 1970s Bronx Hip Hop scene, this genre of jewelry is distinguished by its flashy design and intricate craftsmanship. Embedded with various metals and stones, from sterling silver to lab-grown diamonds, Hip Hop Jewelry showcases an extensive spectrum of style and material.
This form of jewelry encapsulates the core elements of the Hip Hop genre – individualism, resilience, and flamboyance. It's not just about gold chains and large pendants; Hip Hop Jewelry includes everything from iced-out rings and diamond-studded watches to extravagant custom pieces. It's an enduring cultural symbol, embodying the rich tapestry of Hip Hop history and style.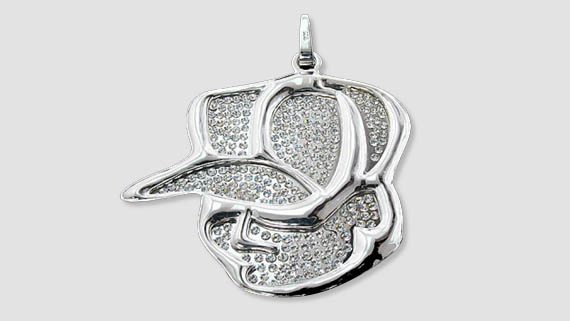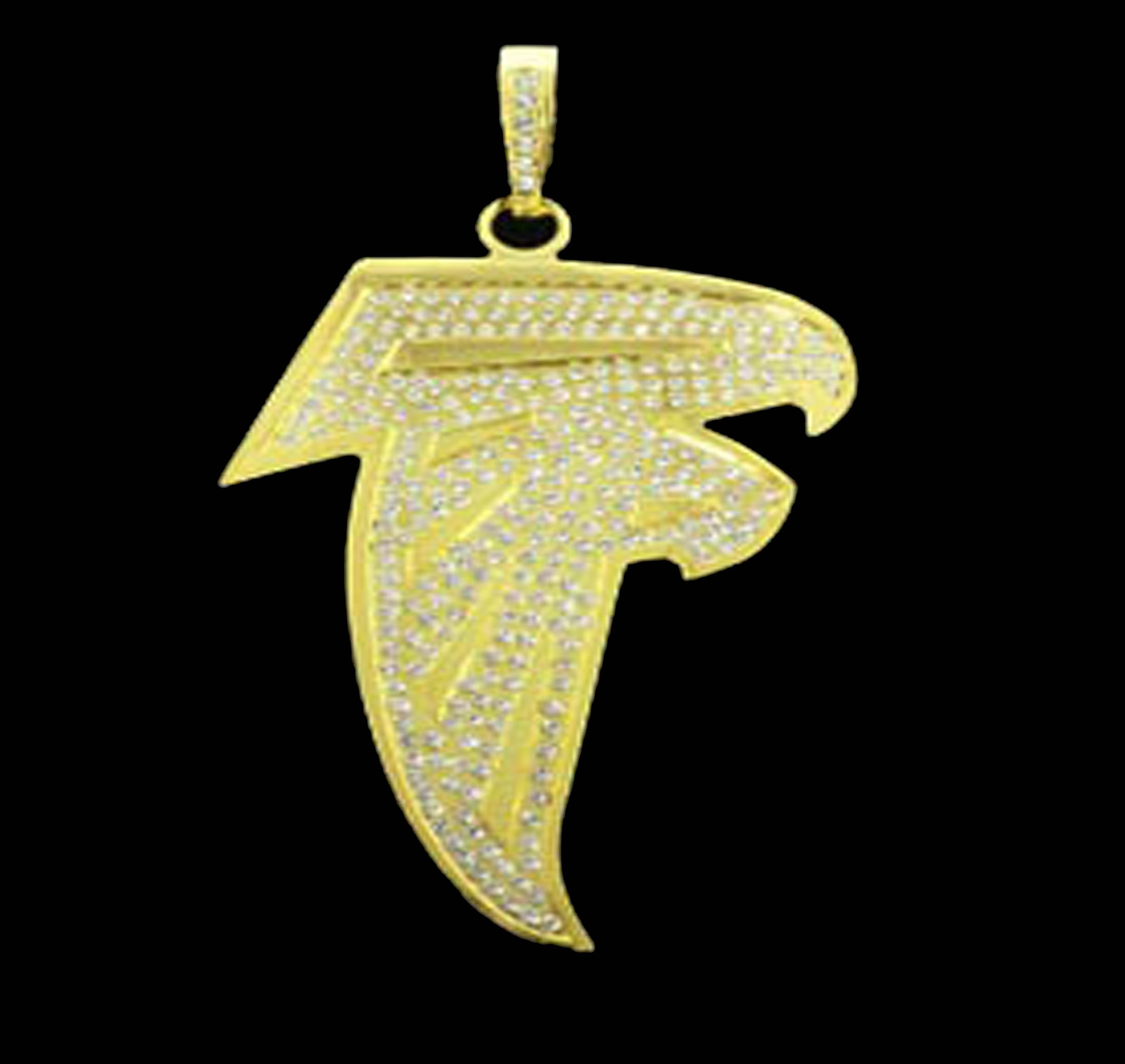 Significance of Hip Hop Jewelry

The significance of Hip Hop Jewelry extends beyond mere adornment; it's a powerful symbol of self-expression, status, and cultural identity. Wearing such pieces is a statement, a visible declaration of one's place in society, personal tastes, and achievements. It reflects the wearer's narrative, beliefs, and aspirations.
For Hip Hop artists and fans alike, this jewelry becomes an extension of their personality, a tangible representation of their journey, and an intrinsic part of their image. It's an assertion of self-empowerment and artistic autonomy. Ultimately, the significance of Hip Hop Jewelry lies in its ability to communicate individuality and authenticity, embodying the ethos of the genre – a celebration of originality, bravado, and unabashed expression.
Customized Hip Hop Men's and Women's Jewelry for Special Occasions and Corporate Gifts

Customized Hip Hop Jewelry reaches beyond the domain of just the genre's enthusiasts; it is an unparalleled gift for everyone – men, women, boys, girls, kids, and youth, imbuing their identity with a touch of distinction. Suitable for every occasion, such jewelry can be a perfect present for friends, a token of love for a spouse, a symbol of pride for parents to gift their children, or a memorable keepsake between best friends.
The true appeal of customized Hip Hop jewelry lies in its capacity to mirror the wearer's personality and style. You could opt for an iced-out pendant that captures their favorite catchphrase, a sterling silver bracelet engraved with an inside joke, or a rose gold ring adorned with their initials – the possibilities are limitless.
Customized Hip Hop jewelry also makes for an excellent group gift. For instance, a set of matching iced chains for a sports team, a trio of customized bracelets for the closest of siblings, or matching pendants for a group of friends, symbolizing their unity.
Even for corporate gifting, Hip Hop jewelry can be customized to mirror company values or brand logos, making it a unique memento for employees or clients. Whether it's a statement-making iced-out watch for a milestone birthday, a subtle sterling silver necklace for a graduation gift, or a gold-plated pendant as a retirement present, Hip Hop jewelry can be adapted for all.
In essence, the versatility and personal touch of customized Hip Hop jewelry make it an unmatched gifting option, able to capture sentiments, express individuality, and create lasting memories.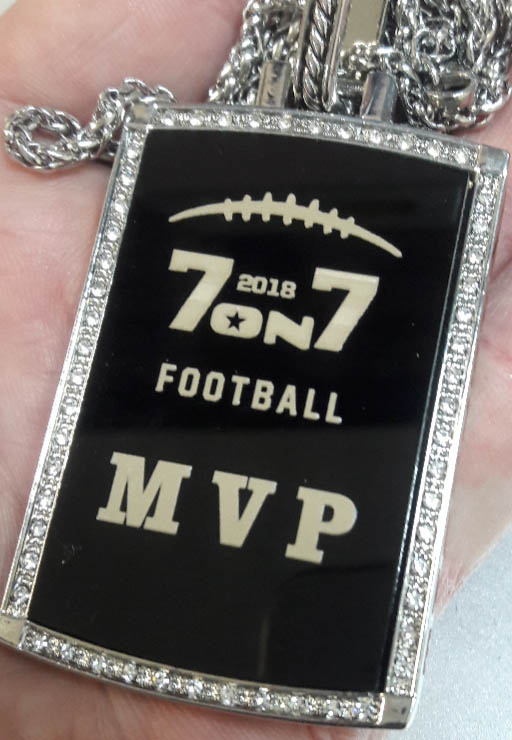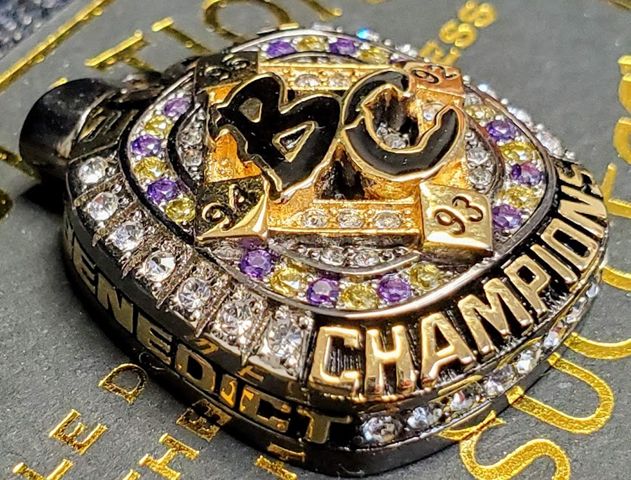 History of Hip-Hop Jewelry

The narrative of Hip Hop jewelry is interwoven with the birth and evolution of the Hip Hop genre itself. Born amidst the creativity and turbulence of the 1970s in the Bronx, USA, Hip Hop was more than a musical genre; it was an identity. This powerful new form of self-expression naturally extended to fashion and accessories, with bold, audacious jewelry quickly becoming a hallmark of the scene. Known as "bling," these ostentatious pieces represented power, wealth, and status.
Hip Hop jewelry also draws deep roots from Jamaican music and fashion style. This cultural influence was transplanted to New York City during the 1970s with the influx of Jamaican immigrants, who brought with them their vibrant Caribbean style. By the 1980s, Hip Hop jewelry had evolved, with custom chains becoming an essential accessory for the Hip Hop elite. These were not just adornments but visual assertions of individuality and status. Flashy, oversized gold chains and large pendants were more than fashion accessories; they were extensions of their persona and reflections of their success.
Fill out our form to get a free quick quote.
Crafting Your Perfect Custom Hip-Hop Jewelry: Our Approach

Creating custom Hip Hop jewelry is a deeply appreciated journey, promising an efficient and rewarding experience at each step. Below is a glimpse into our design methodology:
Interactive Discussion:
Our process begins by understanding your vision and specifications for your custom Hip Hop jewelry. This phase is crucial for us to recognize your preferences and offer expert guidance.
Idea Formation:
Our designers generate initial sketches or digital prototypes inspired by your vision. This process enables us to envisage the design and incorporate necessary modifications.
Design Confirmation:
Following this, we present a detailed digital rendering of your personalized Hip Hop jewelry. This stage allows you to review the design and refine it to your liking.
Skilled Artisanship:
Once the design is approved, our skilled artisans start the production process, employing their expertise and the latest technology to bring your design to life.
Quality Verification:
Every piece of Hip Hop jewelry undergoes a thorough quality inspection before delivery, ensuring only the finest products leave our premises.
On-Time Delivery:
After passing our quality assurance checks, your custom Hip Hop jewelry is shipped to your chosen location, ready to personify your unique persona.
Affordable Luxury with Custom Hip Hop Jewelry
Experience the luxury of custom Hip Hop Jewelry at an affordable cost. Deal directly with our dedicated Columbia, South Carolina factory, and add exceptional value to your style.
Quick and Free Quotations
We prioritize your convenience. Our customer service team quickly responds to your quote requests, calls, emails, Facebook IMs, and text messages within the same day. We aim to work within your budget while providing timely delivery – in some cases, offering same-day delivery!
Seamless Customization
With our roots in Original Equipment Manufacturing (OEM), we can deliver exactly what you envision, with no restrictions on minimum orders. Your imagination sets the limit to how you want your hip-hop jewelry customized.
Brand Prestige
Maintaining the integrity and awareness of our brand is vital. We only utilize the highest quality raw materials like marine-grade stainless steel instead of commonplace iron, fulfilling our promise of delivering the best. We uphold the prestige of your customized Hip Hop Jewelry, ensuring it reflects your status and style.
Devotion to Excellence:
Our goal is to provide superior quality, outstanding craftsmanship, and ultimate customer satisfaction. We strive for perfection, ensuring each Hip Hop jewelry piece encapsulates your unique story.
Unrivaled Customization:
We understand the significance of customization with Hip Hop jewelry. Our team assists in crafting the ideal piece that reflects your identity, preferences, and style.
Directly from the Factory – Save Time and Costs:
By sourcing directly from our factory, you benefit from competitive pricing and quick turnarounds, receiving your jewelry without unnecessary delays.
Proudly Crafted in the USA:
All our Hip Hop jewelry pieces are designed and fabricated in the USA. Choosing us ensures top quality and supports our local economy.
Swift and Dependable Delivery:
We prioritize fast and reliable delivery alongside product quality. Once your custom piece meets our stringent quality standards, we expedite the delivery process, ensuring your jewelry reaches you promptly.
Frequently Asked Questions
What materials do you use for the custom Hip Hop jewelry?
We utilize various materials, including gold, silver, platinum, and high-quality rhodium. The choice depends on the client's preference and design specifics.
How does the custom design process work?
Our custom design process is a journey we walk together with you. It starts with an interactive discussion to understand your vision, followed by idea formation, design confirmation, skilled artisanship, and meticulous quality verification before delivery.
What types of custom Hip Hop jewelry can I order?
You can order various custom Hip Hop jewelry, including pendants, chains, bracelets, and iced-out pieces. Each piece is uniquely crafted according to your specifications and preferences.
Can I see a prototype or sample of my design before production?
Following the initial sketches or digital prototypes, we present a comprehensive digital representation of your personalized jewelry for your review and approval.
How long does it take to create and deliver custom Hip Hop jewelry?
The time frame for creating and delivering custom Hip Hop jewelry can vary based on the complexity of the design and our current production schedule. We prioritize rapid and reliable delivery and will provide an estimated timeline during the design confirmation phase.
What if I am unsatisfied with the final product?
We aim for ultimate customer satisfaction. If you're dissatisfied with the final product, please contact us to discuss potential modifications or solutions.
Are there any quantity restrictions for custom orders?
No, there are no quantity restrictions for custom orders. Whether you're ordering a single piece or in bulk, we're committed to providing exceptional service and quality.
How much does custom Hip Hop jewelry cost?
The cost of custom Hip Hop jewelry depends on several factors, including the type of material used, the complexity of the design, and the type and number of gemstones incorporated into the piece. We encourage customers to contact us for a free quote.
The Talent and professionalism can not be beat! Shop small business and get Big results from this family owned business! Billy is Awesome!
Would recommend to anyone! Digital Jewelry sure my team was very well taken care of. THANK YOU!!