Custom Recognition Awards for Employees and Students

Celebrating individual and collective achievements forms the backbone of any thriving society. In the United States, we embrace this notion by creating bespoke recognition awards that aptly celebrate success in various forms. Our custom awards are symbolic tokens and beautiful pieces of artistry that serve as a lasting testament to a person's hard work, dedication, and commitment. With us, you'll find the perfect blend of traditional craftsmanship and cutting-edge technology to capture the essence of each unique accomplishment.
Moreover, we understand the diversity of the accomplishments and offer an extensive range of awards. Whether it's for a non-profit organization recognizing the efforts of their volunteers, a corporation celebrating their top-performing employees, or a school lauding the efforts of their bright students, we ensure everyone's achievements are recognized and celebrated in the most befitting manner.
What is a Recognition Award?

A recognition award formally acknowledges an individual or group's exceptional performance or contribution in their respective fields. These awards may celebrate various achievements, be they professional, academic, or personal, effectively serving as a tangible symbol of accomplishment that fosters motivation and boosts morale.
This symbolic testament of accomplishment acknowledges the diligence, passion, and perseverance that paved the road to success. By showcasing these awards, we emphasize the value of effort and determination, amplifying the power of recognition as a form of appreciation.
In essence, a recognition award is more than just an accolade; it's a beacon of encouragement, a reflection of dedication, and a physical embodiment of the journey toward achievement. It shines a spotlight on the success story behind every award, fostering an environment of continued excellence and heightened inspiration.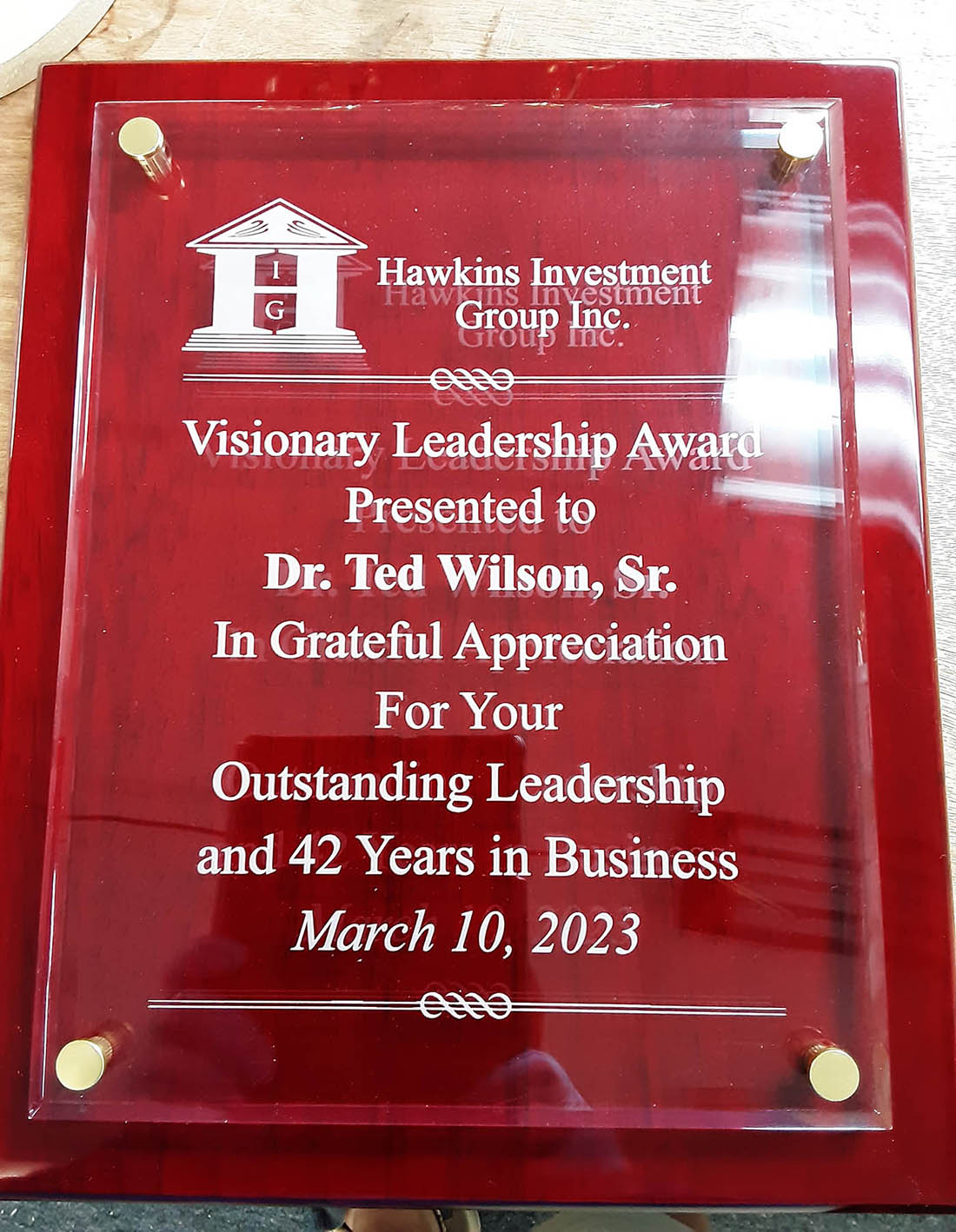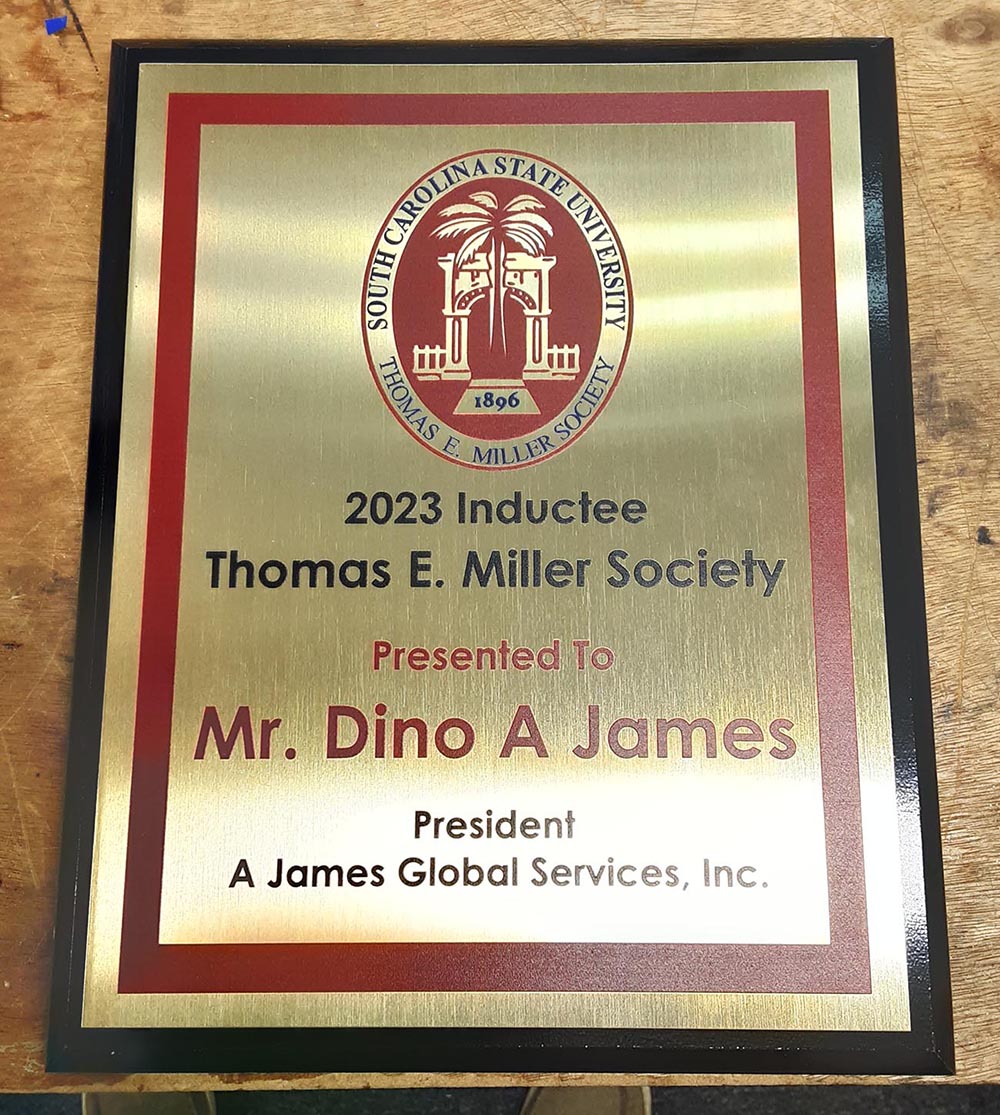 Customize Your Recognition Award

Customization forms the heart of our recognition awards creation process. Just like every accomplishment is unique, so should the award that honors it. We provide our clients extensive customization options to bring this belief to life.
Our experienced design team works closely with you, from initial concept development to final design execution. This ensures your vision, ideas, and design preferences are effectively incorporated into the final product. From engraving personal messages, selecting unique color schemes, and incorporating specific symbols or logos, we cater to every custom request to create an award that truly embodies the essence of the achievement it represents.
High-Quality Custom Recognition Awards at Wholesale Prices

Quality and affordability are often considered mutually exclusive. However, at our manufacturing hub, they harmoniously coexist. We are steadfast in our mission to provide clients with exceptional custom recognition awards that are manageable for the budget. Combining superior craftsmanship and cutting-edge technology in our manufacturing process creates aesthetically pleasing, enduring, and top-quality awards.
Every order we receive, small or large, is regarded with special attention. We cater to individual orders and bulk requests, maintaining consistent quality and meticulous attention to detail. From a single piece required for an intimate recognition event to a large quantity for a corporate gathering, you can trust us to supply superior, high-quality awards at prices that reflect a wholesale ethos.
Our dedication to quality and affordability is the cornerstone of our commitment to honoring achievement. The path to success is often challenging, and the triumphs along the way deserve to be recognized with an award that encapsulates the value of the journey. With our affordable, high-quality recognition awards, each milestone can be commemorated in a way that respects the commitment and passion that propelled the journey. Our awards aren't just objects but treasured keepsakes that narrate stories of perseverance, tenacity, and achievement.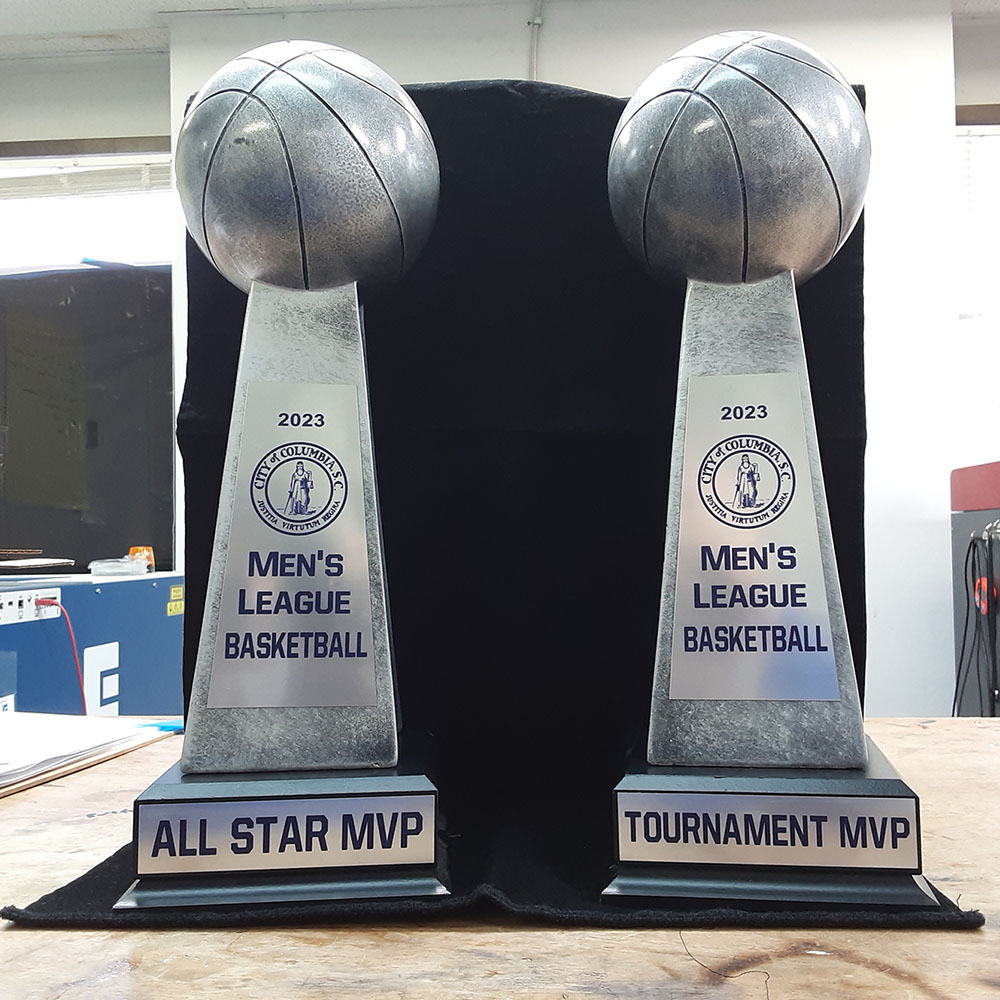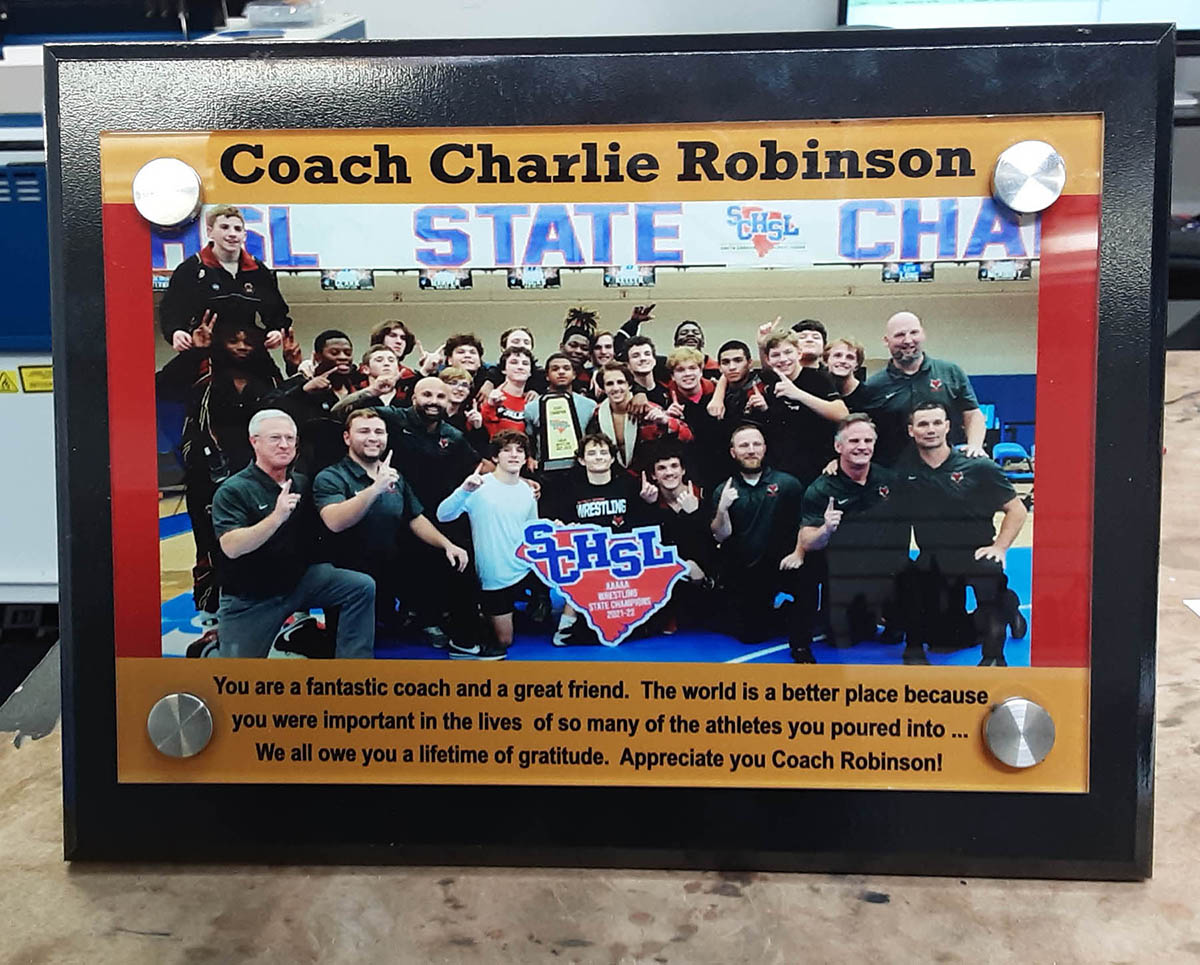 Significance of Recognition Awards

Recognition awards significantly foster a positive culture in an organization, institution, or society. They testify to the recipient's skills, efforts, and accomplishments. Receiving an award often sparks a sense of pride and boosts morale, acting as a potent motivator for individuals and groups alike.
Recognition awards are not merely objects; they symbolize the journey and effort that lead to achievement. They are a form of celebration, acknowledging hard work, dedication, and success. They commemorate the individual's or team's journey, the challenges overcome, and the progress made, making the achievement even more significant.
Materials and Style of Custom Recognition Awards

From traditional to modern, our materials' range caters to every style and preference. You can choose from various options, including acrylic, glass, gold, silver, copper, zinc, tungsten, titanium, brass, iron, wood, and eco-friendly materials. We aim to create a visually appealing award that resonates with the accomplishment it represents.
Acrylic Awards
Lightweight yet durable, acrylic awards are perfect for modern designs. Their transparency makes them versatile and easily customizable for any theme or occasion.
Glass Awards
Glass awards offer a timeless elegance. They are often used for corporate and academic recognition due to their sophisticated look and feel. These awards can be etched or engraved with messages and logos.
Gold, Silver, Copper, and Brass Awards
Metal awards like gold, silver, copper, and brass bring a touch of luxury and prestige. They are typically used for significant achievements and are available in various shapes and sizes.
Zinc, Tungsten, Titanium, and Iron Awards
Zinc, tungsten, titanium, and iron provide a more industrial and robust aesthetic. These metals are often used for awards recognizing physical feats or resilience.
Wooden Awards
Wooden awards offer a unique, warm aesthetic that stands out from traditional award materials. They can be carved, etched, or inlaid with other materials, offering various design possibilities.
Eco-Friendly Awards
Eco-friendly awards are made from recycled or sustainably sourced materials. These awards are perfect for organizations keen on demonstrating their commitment to environmental sustainability.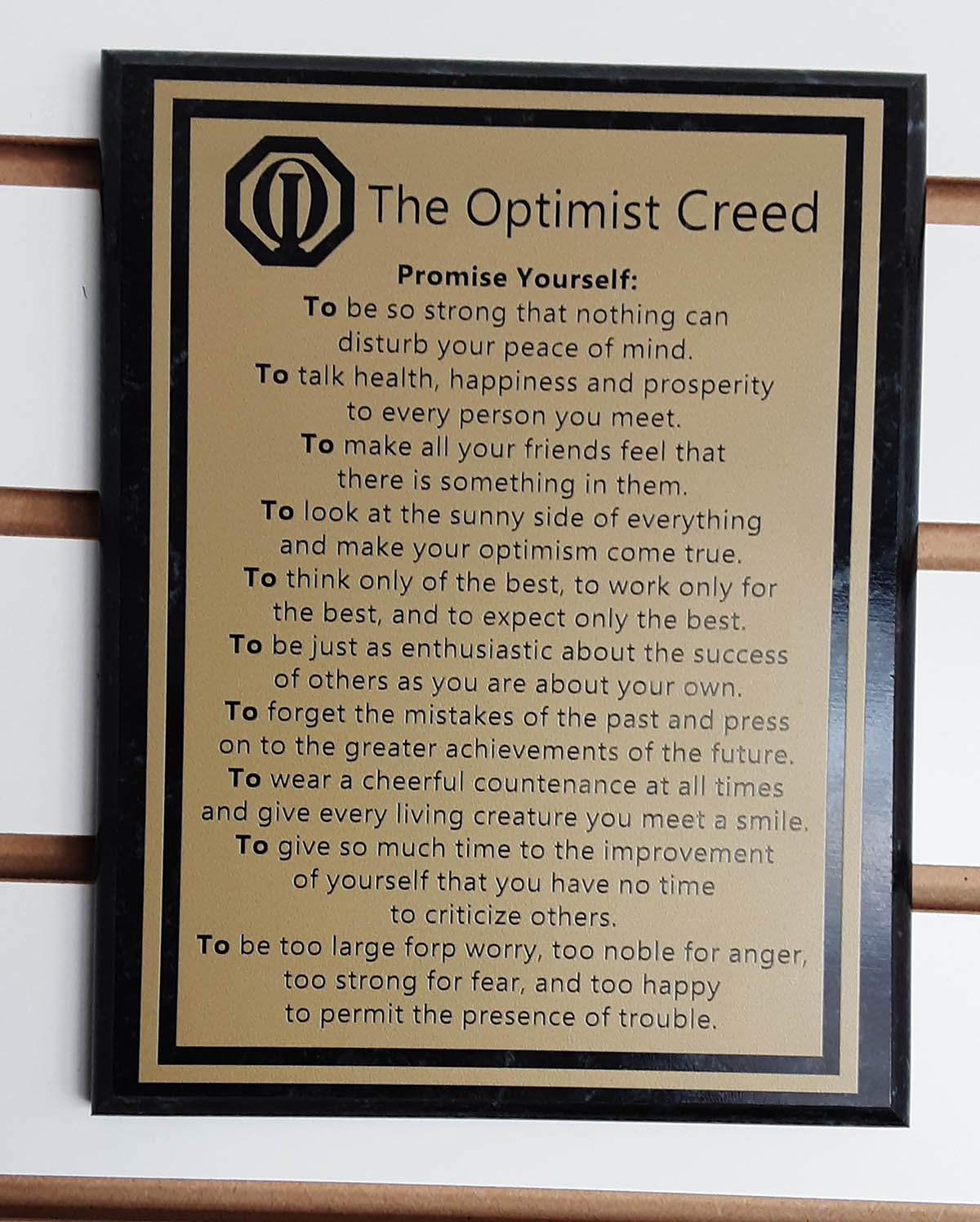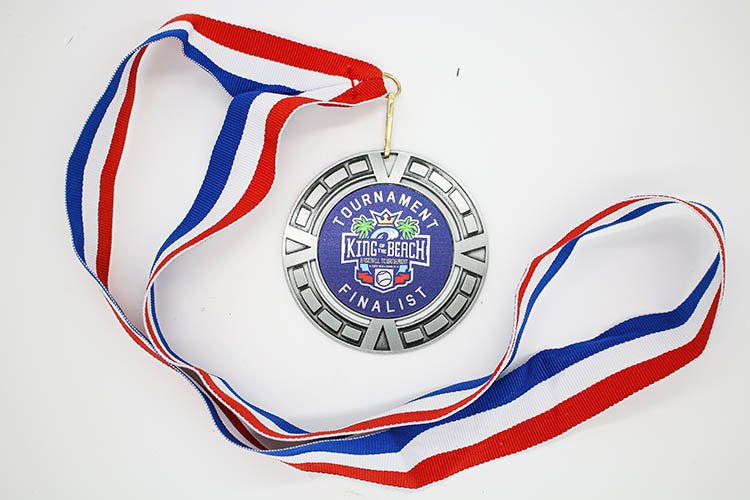 Styles: A Reflection of Achievement

Recognition awards come in various shapes and designs, each uniquely tailored to the achievement they're meant to honor. Be it a heart-shaped award for acts of kindness, a runner-shaped trophy for sporting excellence, a victory-style medal for a triumphant team, or an 'Employee of the Year plaque for professional accomplishments, our award styles are as diverse as the achievements they celebrate.
Types of Recognition Awards

Our recognition awards come in various forms to cater to various achievement types. These include medals for sporting accomplishments, trophies for team successes, glass awards for corporate recognition, plaques for academic achievements, and engraved awards for personal milestones. We also offer custom and pre-made templates, ensuring a perfect match for every recognition occasion.
We cater to every sector, from academic and military awards to volunteer and trustee recognition. Each award is meticulously designed and crafted to reflect the unique nature of the achievement it honors. So whether you're looking to celebrate an outstanding student, a dedicated military officer, a committed volunteer, or a diligent trustee, you'll find the perfect recognition award with us.
Medals
Medals are often used to recognize sporting achievements. They are compact, easy to store, and can be made from various materials.
Trophies
Trophies are a popular choice for team achievements or significant accomplishments. They often feature detailed designs and can be customized to a high degree.
Glass and Acrylic Awards
Glass and acrylic awards are versatile and sophisticated. They are typically used in corporate and academic settings.
Engraved Awards
Engraved awards are deeply personal and can carry a specific message or name. They suit any occasion, from recognizing professional achievements to personal milestones.
Wooden Awards
Wooden awards bring a unique and organic aesthetic. They're great for natural or rustic themes and can be used for various recognitions.
Academic Awards
Academic awards recognize scholastic achievements. They can come in plaques, medals, or trophies, often engraved with the recipient's name and accomplishment.
Military Awards
Military awards honor the courage, dedication, and service of military personnel. These awards are often made of robust materials and carry significant symbolic elements.
Volunteer and Trustee Awards
These awards celebrate selfless contribution and leadership in non-profit or community settings. Depending on the organization's preference, they can take various forms, from plaques to medals.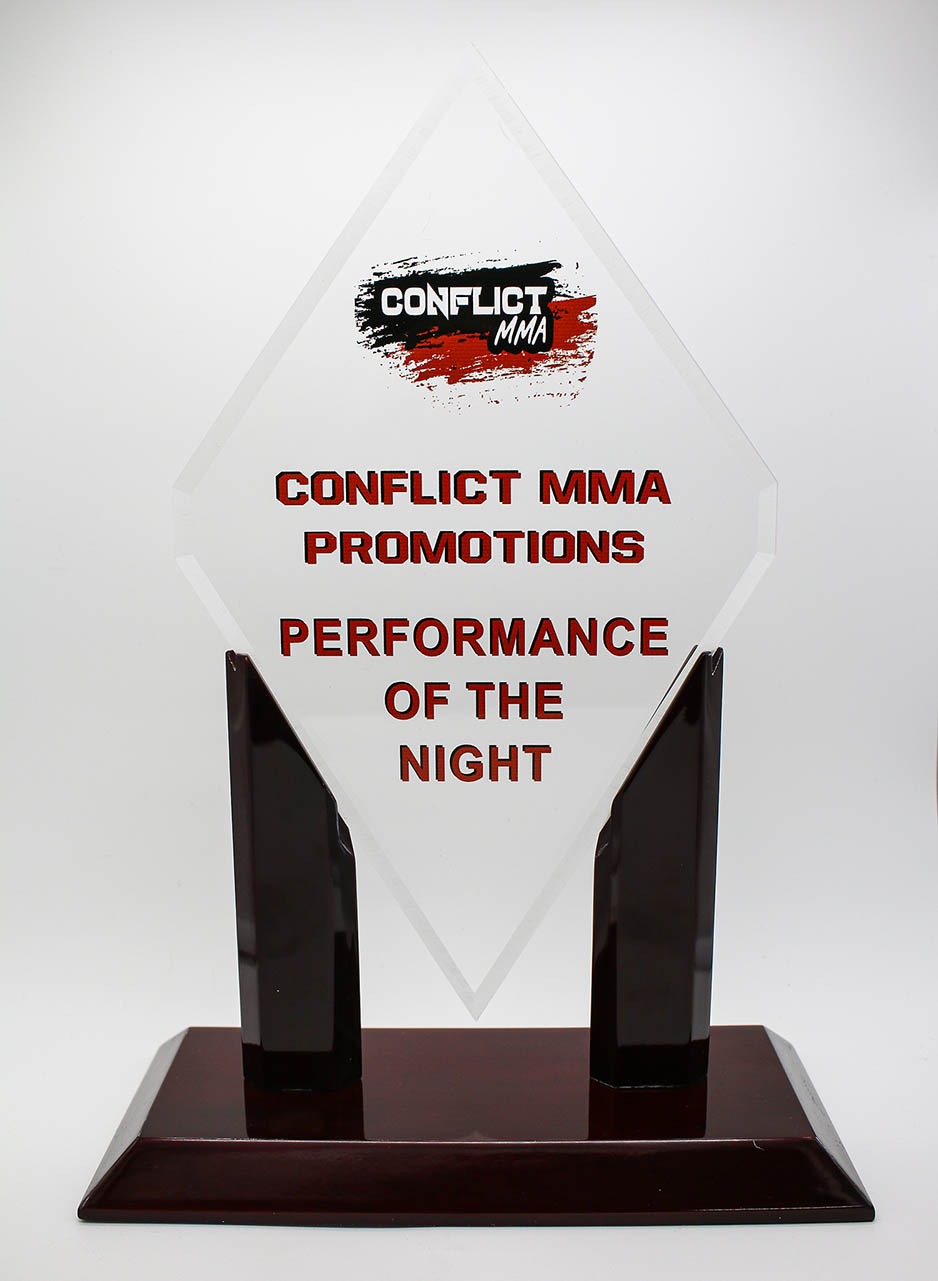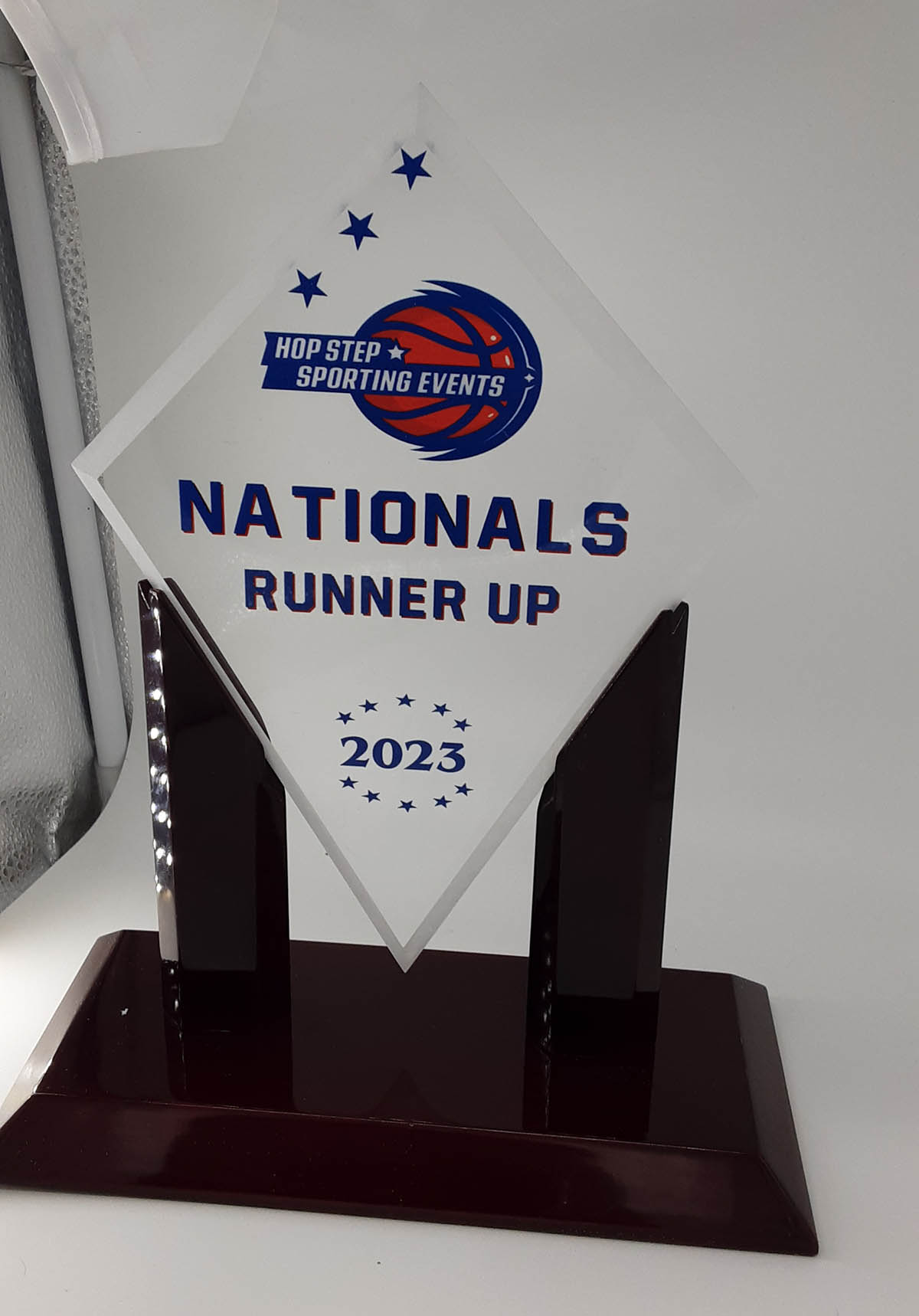 Replica Recognition Awards

Lost an Award? We've Got You Covered!
Losing an award can be disheartening. But don't worry! We specialize in creating replica recognition awards. If you've lost your award or simply like a design and want to replicate it, our team will meticulously recreate the award for you.
Embracing a Favorite Design
If you have a design that holds sentimental value or you particularly love it, we can create a replica. We aim to ensure that your achievement is represented in a way that holds value and meaning.
Customized Packaging for Recognition Awards

Packaging: The Final Touch
When it comes to presentation, we believe in leaving no stone unturned. We offer a variety of customized packaging options for your recognition awards. Choose from elegant ribbons, premium leather cases, or sturdy and stylish boxes. Our packaging ensures your award arrives safely and creates a lasting first impression.
Packaging: A Reflection of the Award Within
We understand that the packaging reflects the award's value. That's why we offer customization options for packaging as well. You can choose the material and color and even have a personal message or logo printed or embossed on the packaging.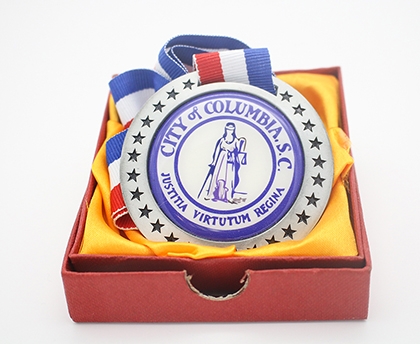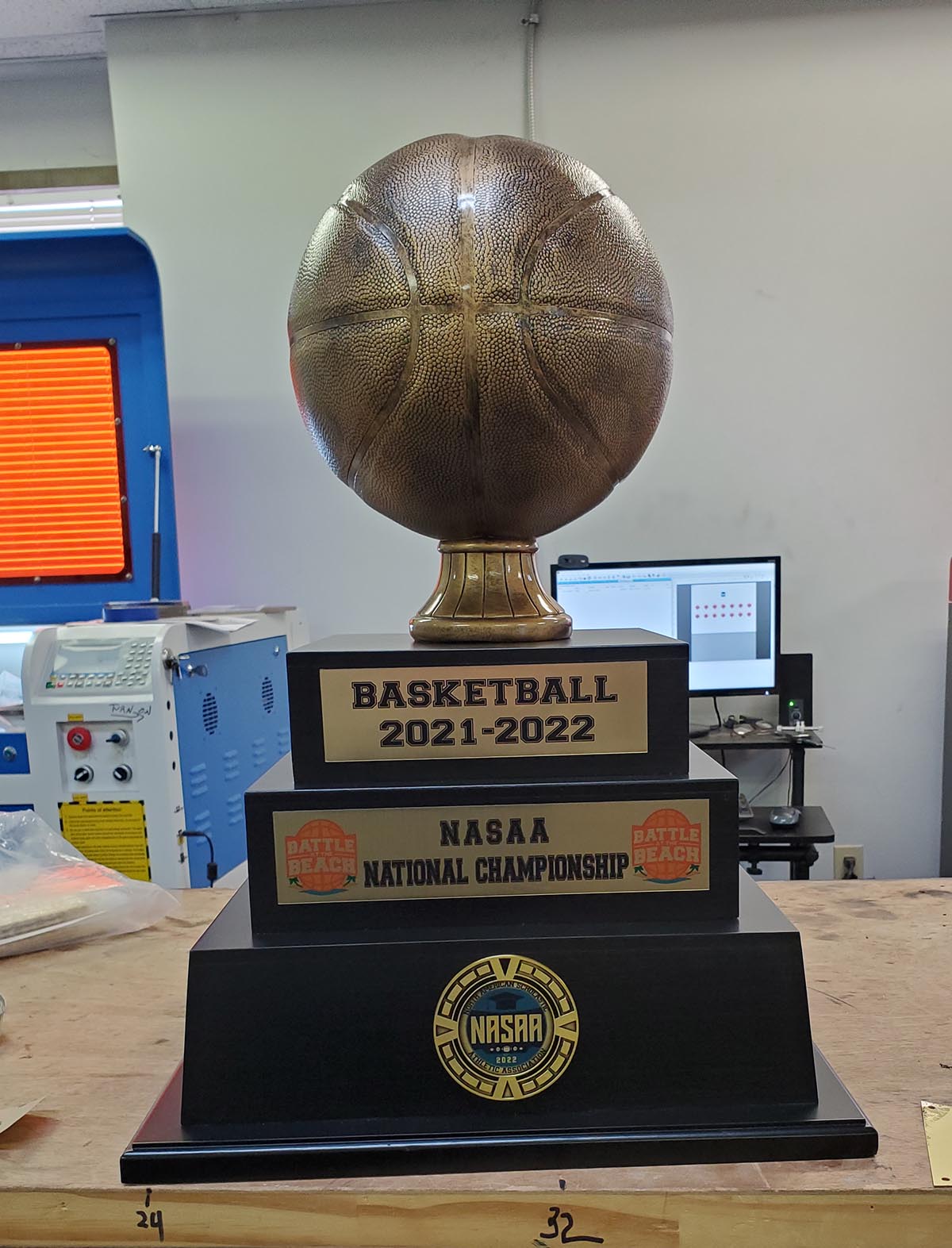 Customized Awards for Everyone

Our customized awards cater to everyone. Be it employees who've outperformed their peers, students who've excelled academically, military personnel who've shown bravery, staff members who've demonstrated commitment, physicians who've made significant contributions, professors who've inspired students, volunteers who've selflessly served, or trustees who've shown exceptional leadership, we have awards to celebrate all achievements.
Our awards are designed considering the diverse achievements they're meant to honor. From design to materials, every aspect of the award highlights the achievement's unique nature. We believe that every accomplishment, big or small, deserves to be celebrated, and what better way to do so than with a personalized award?
History of Recognition Awards
Recognition awards have a long and fascinating history, tracing back to ancient civilizations where they were used to honor warriors, athletes, and scholars. As societies evolved, so did these awards, morphing into the diverse accolades we see today.
In the corporate world, recognition awards gained prominence during the Industrial Revolution, when businesses began understanding the significance of employee motivation and appreciation. These awards have become integral to corporate culture, symbolizing achievement, dedication, and success.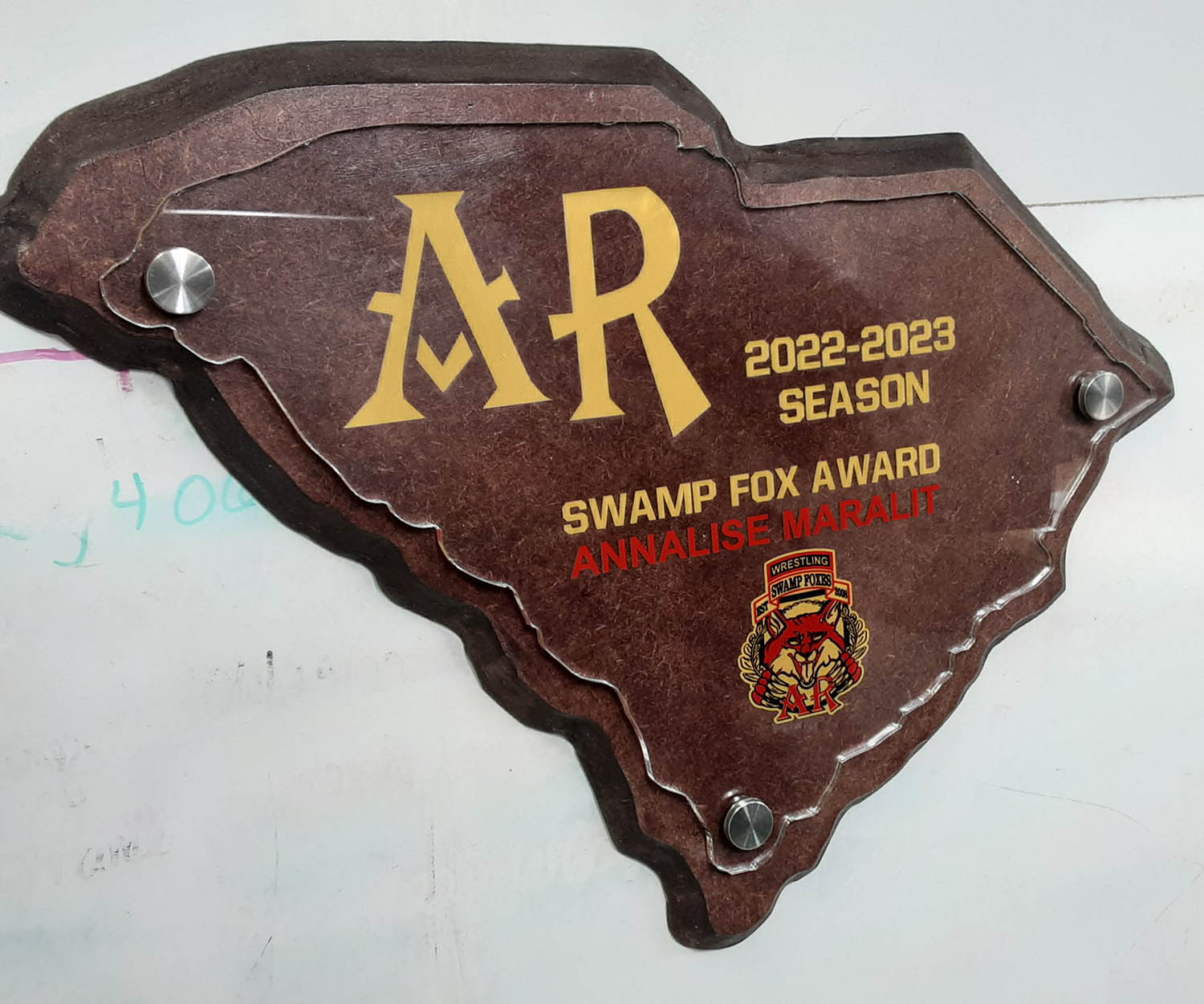 Fill out our form to get a free quick quote.
Our Recognition Award Design Journey

At Digital Jewelry, we blend age-old artisanal expertise with present-day innovation, dedicating ourselves to crafting one-of-a-kind recognition awards. Here's a walkthrough of our creative process:
The genesis of our process is a comprehensive dialogue where we absorb your vision and requirements for the personalized award. We delve into your ideas, sources of inspiration, and specific design facets you wish to see embodied in the award.
Armed with the insights from our primary conversation, our accomplished designers begin crafting the inaugural design concept for your award. This phase could involve sketching, digital imaging, or even 3D model crafting, with your feedback being instrumental in shaping the design.
Upon honing the design concept, we present you with an in-depth digital projection of your bespoke award. This stage allows you to scrutinize the design, propose modifications, and grant your approval before we initiate the manufacturing course.
Following your approval, our adept artisans take to sculpt your award, marrying state-of-the-art technology with premium materials. Each phase of the fabrication process is executed with extreme attention to detail and precision.
Before dispatch, every award is subjected to a thorough quality audit to confirm it meets our artistry, resilience, and visual allure benchmarks.
Once your award sails through our stringent quality tests, we package it with utmost care and assure prompt, reliable delivery nationwide.
Experience unmatched value at a reduced cost: Directly engage with our Factory in Columbia, South Carolina!
Enjoy the ease: We promptly respond to your quote requests, calls, emails, Facebook IMs, and text messages within the same day. We work within your budget and ensure timely delivery – even offering same-day turnaround for specific items!
Embrace personalization: As an Original Equipment Manufacturer (OEM), we deliver exactly what you want, how you want it, without any minimum order restrictions!
UPHOLDING BRAND REPUTATION

Maintaining Brand Integrity: We remain vigilant about our brand image and integrity. We utilize only the finest raw materials, such as marine-grade stainless steel instead of iron, to ensure top-notch quality.
Our Pursuit of Perfection

Our relentless pursuit of perfection is visible across all components of our custom recognition awards, ensuring every piece surpasses your anticipations.
Unparalleled Personalization

In acknowledgment of the distinctness of each achievement, we provide an extensive array of customization options, from private inscriptions to emblem integrations.
Direct from Factory: Streamlined and Cost-Effective

By bypassing intermediaries, we ensure competitive pricing and efficient production for our superior-quality custom awards.
Proudly Produced in the USA

We take immense pride in our products, conceptualized and manufactured in the USA, upholding the loftiest standards of quality and craftsmanship.
Swift and Reliable Shipment

Besides superior product quality, we highly emphasize customer contentment, offering speedy, dependable shipping to ensure punctual delivery of your custom recognition award.
Frequently Asked Questions
What is the processing time for a custom recognition award?
Our processing time depends on the complexity of the design and the quantity of your order. However, we typically deliver orders within 7-10 business days. Don't hesitate to contact our team for rush orders to discuss the possibilities.
Can I provide my design for the award?
Absolutely! We welcome clients' designs and ideas. Our skilled designers will work with you to refine and bring your design to life.
Do you offer discounts on bulk orders?
Yes, we do offer discounts on bulk orders. The discount rate depends on the quantity and type of awards ordered. Don't hesitate to get in touch with our team for more information.
What materials can I choose from for my recognition awards?
We offer various materials, including acrylic, glass, gold, silver, copper, zinc, tungsten, titanium, brass, iron, wood, eco-friendly materials, plastic, and more. The choice of material largely depends on your preference and budget.
Can I order a replica of a previous award?
Yes, we offer replica services. If you have lost your award or wish to replicate a design you admire, we can recreate it. Provide detailed images or specifications, and our team will do the rest.
Do you provide customized packaging for the awards?
Yes, we do offer customized packaging options. From premium leather boxes to festive ribbons, we have various packaging options to make your award even more special.
Can I get a preview of my custom award before it's produced?
Yes, we provide a digital model of your custom award for approval before we proceed with production. This lets you suggest changes or modifications to ensure the final product aligns with your vision.
Do you ship internationally?
Yes, we provide international shipping services. Regardless of location, we ensure that your recognition awards reach you safely and promptly.
The Talent and professionalism can not be beat! Shop small business and get Big results from this family owned business! Billy is Awesome!
Would recommend to anyone! Digital Jewelry sure my team was very well taken care of. THANK YOU!!