Custom Police Badges for Sale in the USA

Step into our extensive array of custom-made police badges, proudly manufactured in the USA. We understand and honor each officer's unique law enforcement journeys, whether they patrol bustling cityscapes or tranquil rural landscapes. Our badges, crafted with a harmonious blend of time-honored craftsmanship and innovative technology, are more than symbols of authority; they are individual masterpieces.
Each step in our crafting process, from selecting top-tier materials to employing precise design methodologies, is meticulously executed to ensure your badge withstands time and elements. Further sweetening the deal is our direct-from-manufacturer approach, which eliminates the cost burden of intermediaries, bringing you superior quality at highly competitive prices.
At our establishment, we also understand that the value of a police badge transcends its physical form, representing an officer's courage, duty, and dedication. With that in mind, we strive to craft each badge with the same honor and commitment that it symbolizes, imbuing it with a distinct character and depth. Whether you're looking for traditional designs or a custom creation that reflects your journey and style, we are well-equipped to meet your requirements. Discover the exceptional quality and unique artistry of our custom police badges, all for sale here in the USA.
A police badge is not just a piece of metal or an ID; it is an emblem of authority, honor, and the spirit of public service. It signifies the commitment and bravery of those who risk their lives to ensure safety and justice. Police badges across the United States come in various designs and symbols, each representing the unique history and ethos of their respective law enforcement agencies. But they all share one common feature – they are worn with pride by the men and women who protect and serve their communities daily. It's the first thing people notice when they look at an officer, and it instantly communicates a sense of trust, professionalism, and authority.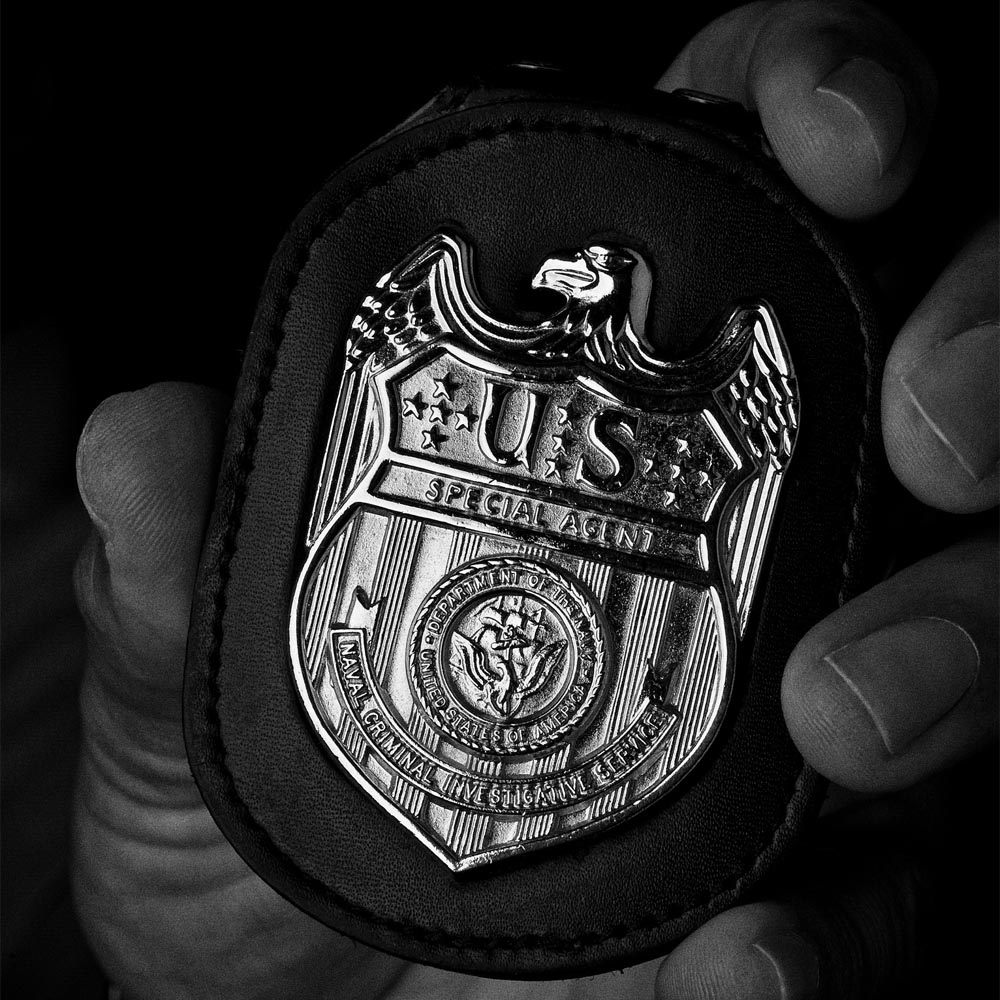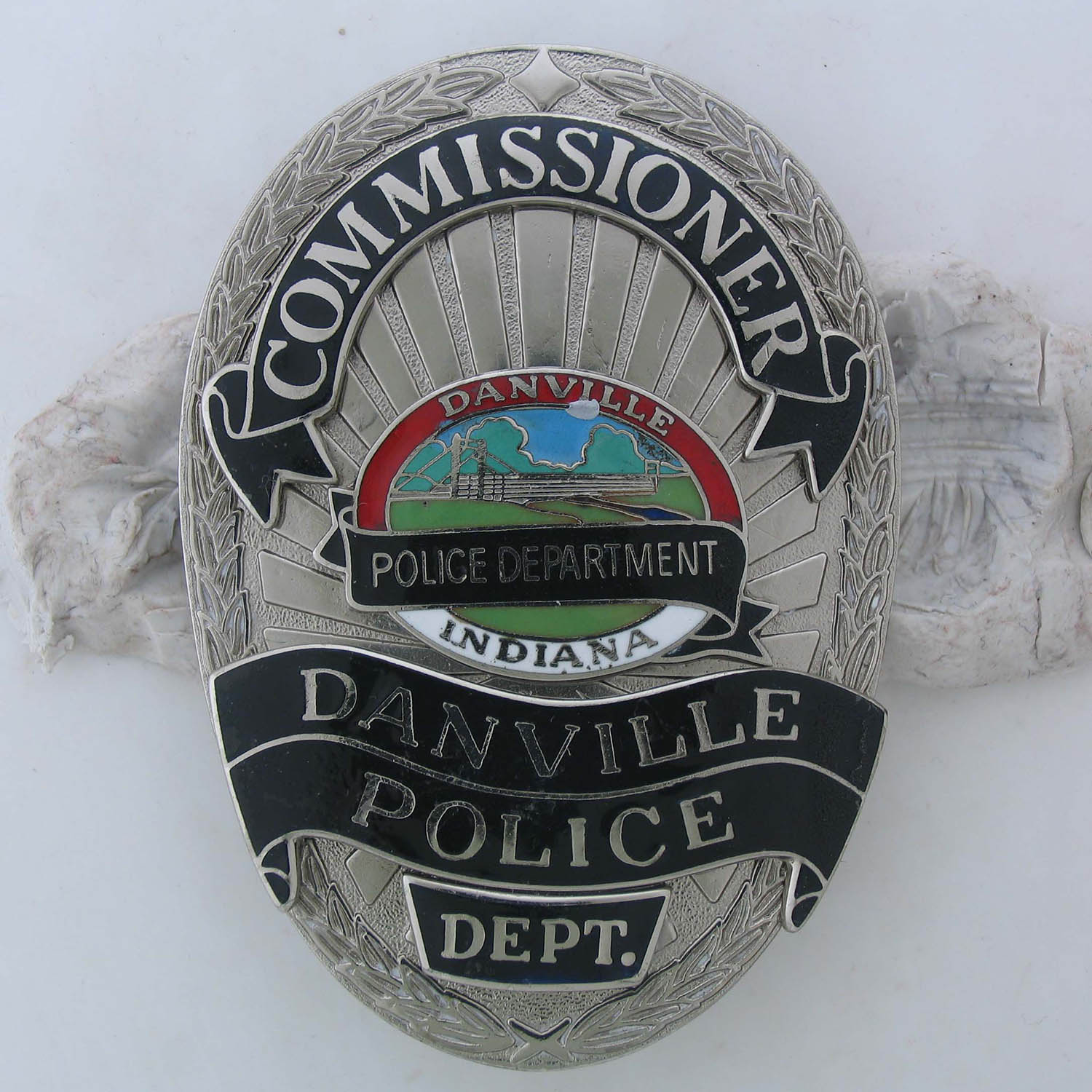 Customize Your Police Badge

The beauty of customization is the freedom it provides to create something that is uniquely yours. Our shop provides many personalization options that let you design a police badge that genuinely embodies your department's values and spirit. Choose from various shapes, materials, finishes, and symbols – endless possibilities. Whether you want your badge to feature your department's name, rank, state symbol, or a unique logo that tells your department's story, we can make it happen. With our interactive design platform and dedicated support team, creating your perfect badge is just a few clicks away.
High-Quality Personalized Police Badges at Wholesale Prices

It's our conviction that quality can be moderate. As such, we deliver top-tier personalized police badges at wholesale rates, catering to various budgetary requirements. Each badge we craft draws upon the finest materials and employs advanced manufacturing practices. This dedication results in visually impressive badges built to withstand the test of time.
Our commitment extends beyond just quality. We prioritize offering affordable pricing that aligns with the budget of every police department, making our products not only premium but also cost-effective. With our services, you're guaranteed to receive exceptional value for your investment.
Moreover, we understand the critical role police badges play in representing authority and professionalism. Therefore, we ensure every badge we create reflects these essential aspects. Each piece is meticulously crafted, down to the finest detail, capturing the unique identity of each department and officer. Hence, with our high-quality, personalized police badges, you're investing in a durable and meaningful symbol of service and dedication.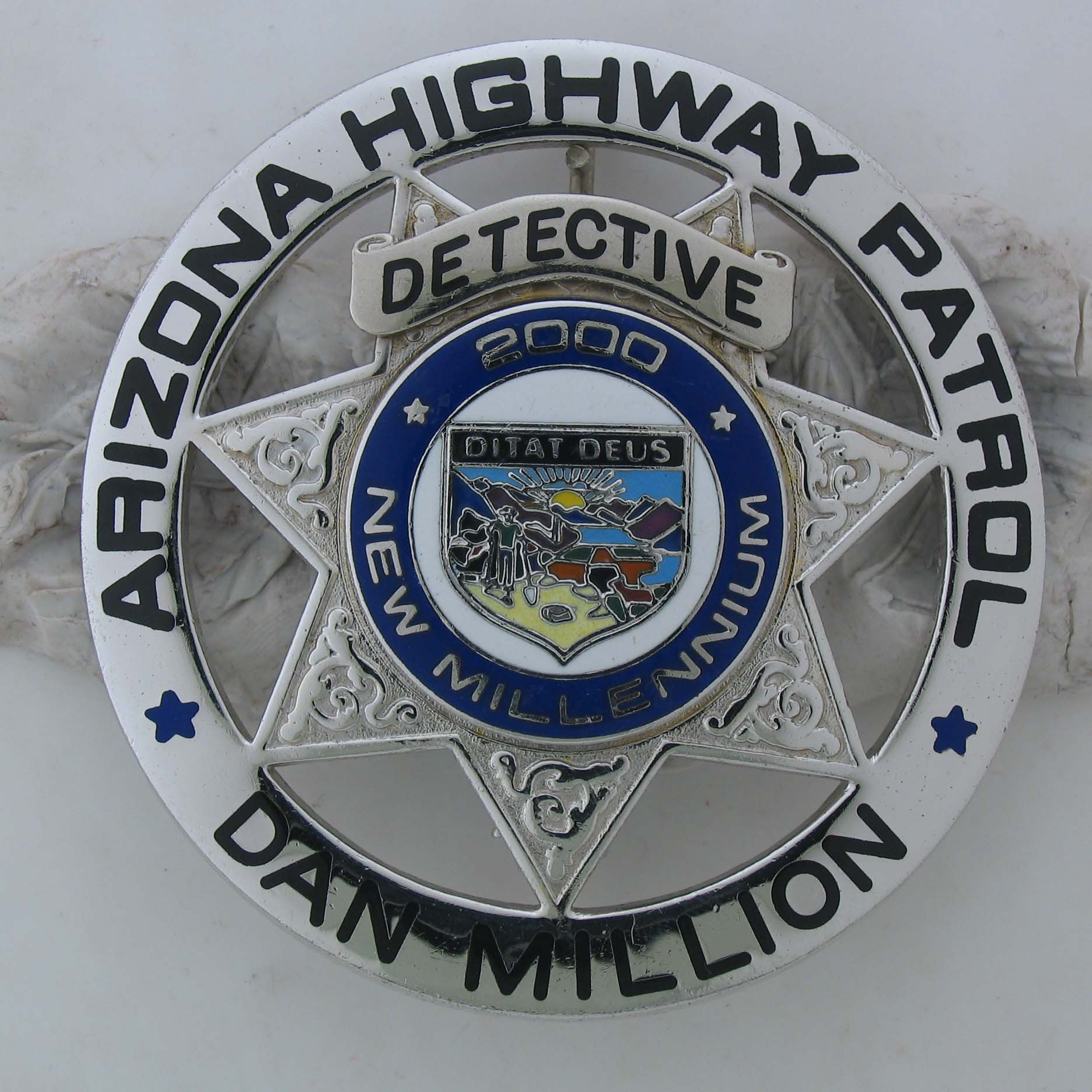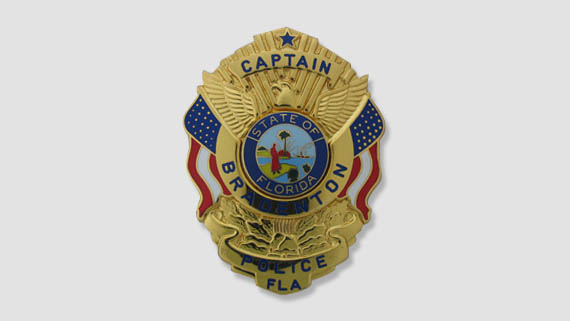 Significance of Police Badges

A police badge is more than just an identifier. It signifies the authority, dedication, and commitment each officer brings to their community. This emblem instills a sense of pride within an officer, unity within the department, and confidence within the community. Each badge symbolizes the law enforcement officer's oath to protect and serve their community without hesitation. It commands respect and communicates an officer's readiness to maintain peace and uphold justice.
Materials and Styles of Custom Police Badges

Our variety of materials and styles caters to every preference. For a classic, timeless look, consider our metal badges in gold, silver, copper, zinc, tungsten, titanium, brass, and iron. Consider our eco-friendly wood, PVC, or glass options if you want something unique. You can choose from holder, magnetic, pin, engraved, star, printed, ribbons, wallet, 3D, sticker, twitch, embroidered, shield, photo, discord, button, hat, laminated styles, and many more. Each of our badges, irrespective of the material or style, is crafted precisely, ensuring a product as resilient as the officers who wear them.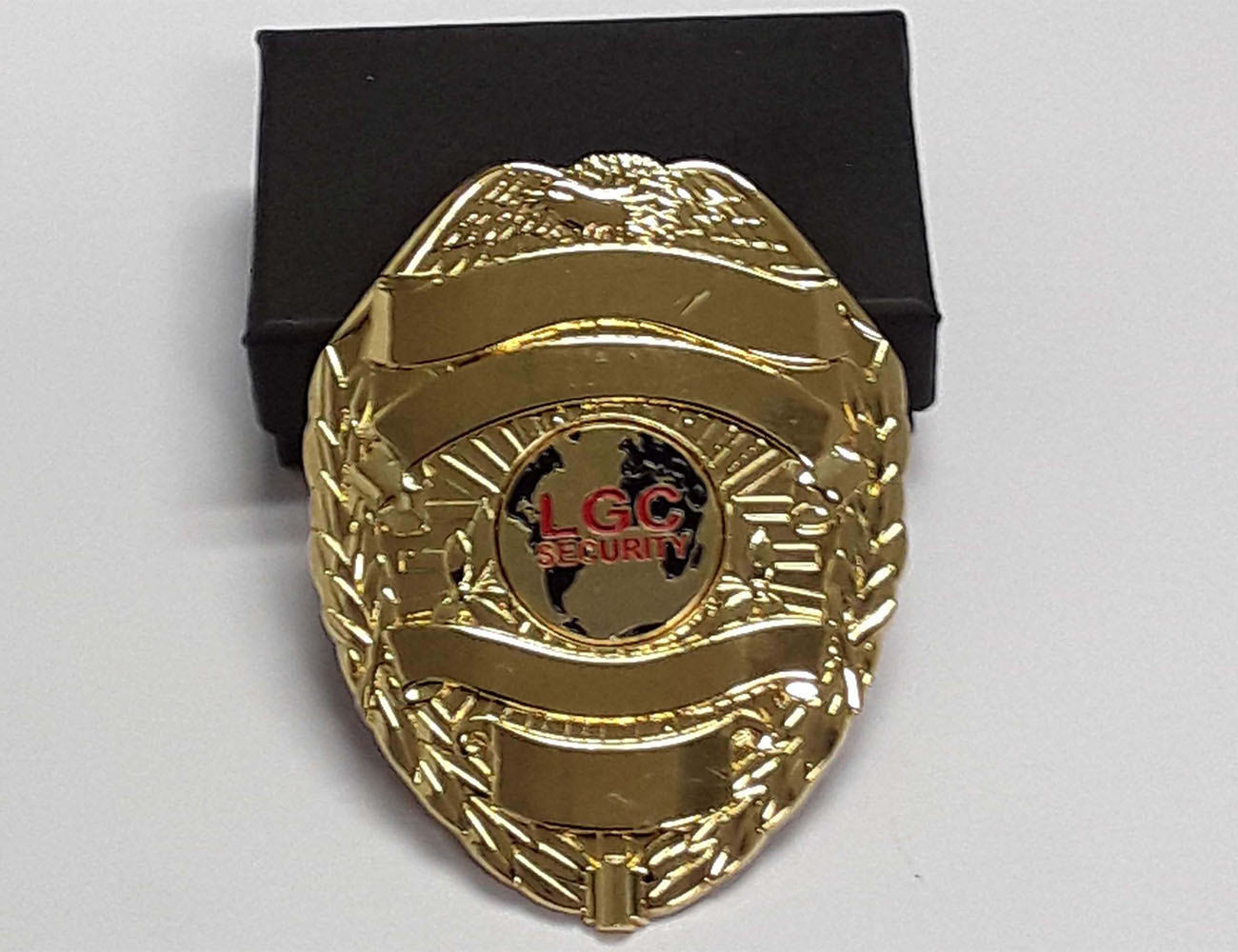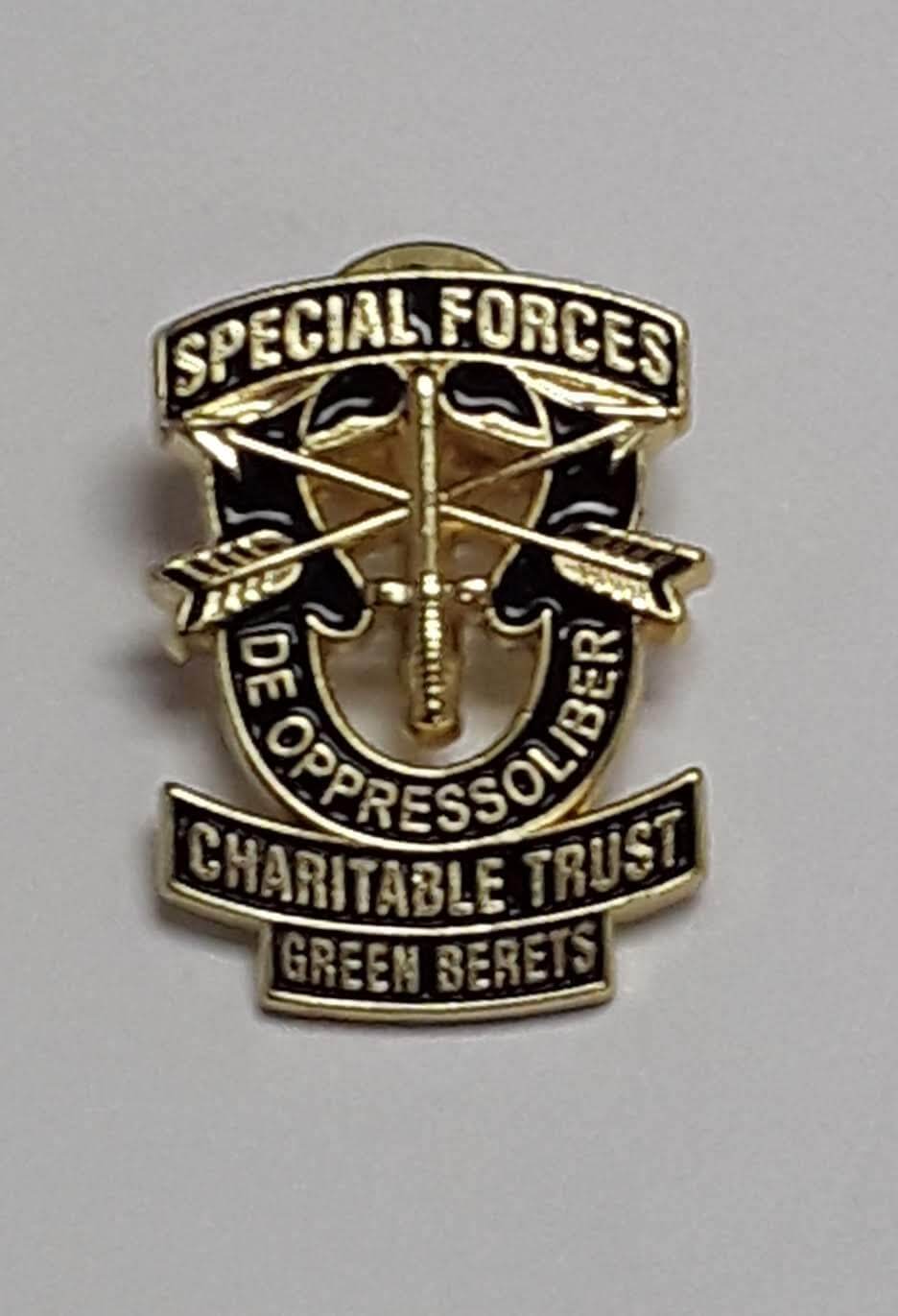 Explore the expansive assortment of types we offer in our police badge collection. From authoritative state badges and inconspicuous undercover badges to collector pieces imbued with history, our variety is as diverse as it is exceptional. Capture the magic of nostalgia with our vintage and antique designs, or delight your children with a personalized kid's badge. If you're part of the USMC Military Police, Navy, or any other armed forces, we've got you covered too.
Picture badges are a unique way to carry your identity, while enamel and lapel pins offer a touch of sophistication. Feel like something exclusive? Go for our secret, special, or custom name badges. Are they working in firefighting or security? Check out our work badges, fire police badges, and security-specific designs.
Each badge can feature a custom number or photo and be made in various materials such as metal or wood. We offer mournful badges to honor those lost in the line of duty. Are you looking for a token to remember your service? Our retired badges, coin souvenirs, and badge necklaces are popular choices.
We still remember the local heroes, too. You'll find specific designs for states like Georgia and cities such as Atlanta. And, if you need help finding exactly what you're looking for, our complete custom option lets you design the perfect badge from scratch.
Celebrate your state's unique spirit with our diverse range of custom state police badges. Each badge we create tells a story, embodying the distinctive charm of every one of the 50 United States. Alabama to Alaska, Arizona to Arkansas, and California to Colorado, we craft symbols of pride for all. Our badges honor your service from Connecticut to Delaware, Florida to Georgia, and Hawaii to Idaho. Whether you hail from Illinois, Indiana, Iowa, Kansas, Kentucky, Louisiana, Maine, Maryland, Massachusetts, Michigan, Minnesota, Mississippi, Missouri, or Montana, our badges resonate with your local ethos. Nebraska, Nevada, New Hampshire, New Jersey, New Mexico, New York, North Carolina, North Dakota, Ohio, Oklahoma, Oregon, Pennsylvania, Rhode Island, South Carolina, South Dakota, Tennessee, Texas, Utah, Vermont, Virginia, Washington, West Virginia, Wisconsin, or Wyoming, wherever you serve, our state badges symbolize your dedication.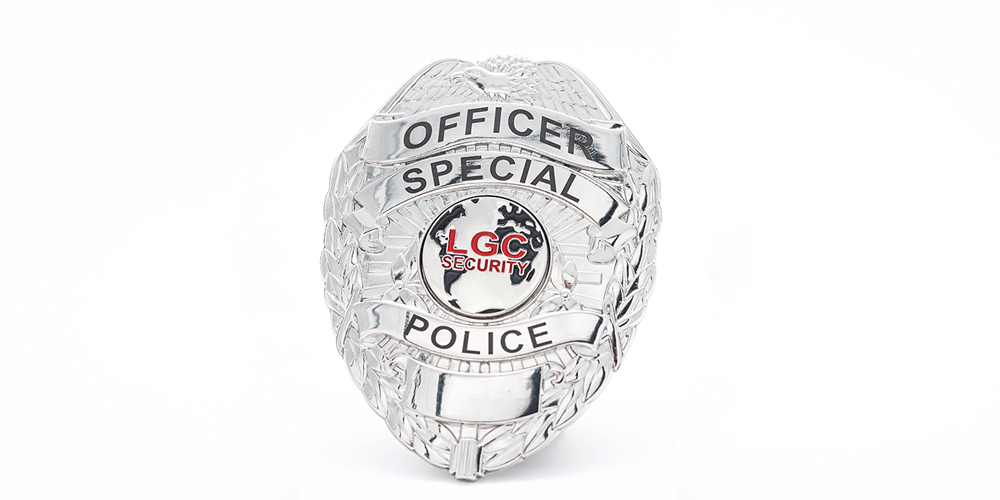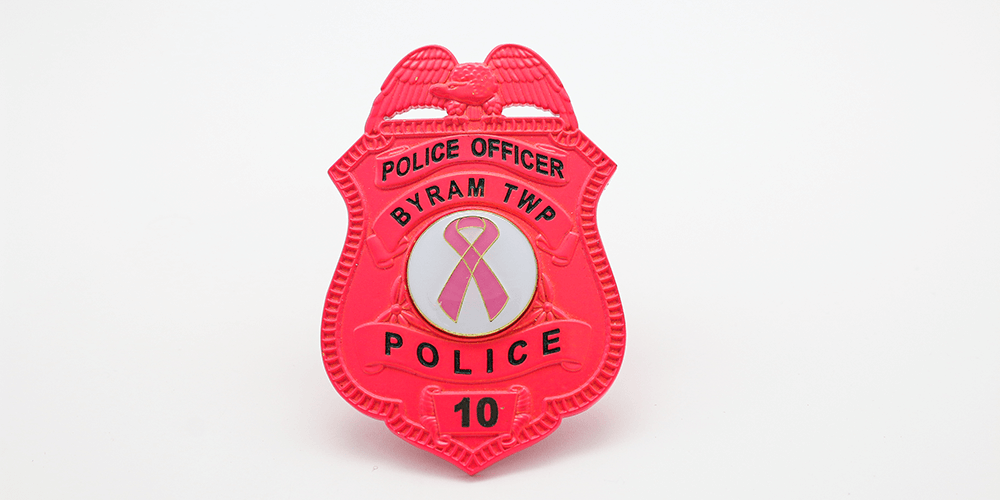 Whether you uphold the law amidst the towering skyscrapers of New York or Chicago or patrol the vibrant, sun-drenched streets of Miami and Phoenix, our custom city badges are your badge of honor. Maybe you're keeping the peace in the historic heartland cities like Pittsburgh, Kansas City, or Cincinnati or maintaining order in the fast-paced, tech-driven hubs like San Francisco and Atlanta – we've got you covered. From the bustling oil capital of Houston to the quaint Wisconsin city of Kenosha, the motor city Detroit to the star city of Fort Worth, your badge will be a testament to the unique spirit of your city. Be it the high altitudes of Denver, the southern charm of Charlotte, the cultural melting pot of Oakland, or the scenic southwest vibes of Albuquerque, your badge will mirror the essence of your city. From the political hub of Washington DC, the resiliency of Baltimore to the arid expanses of Phoenix, every city has its story, and we make sure it shines through in our city police badges.
Customized Police Badges for Everyone

No matter who you are or your societal role, we have a customized police badge. From K9 units and military personnel to volunteers and retired officers, we craft every badge with the utmost care and precision. Our collection is as diverse as the individuals it serves. We cater to juniors dreaming of a future in law enforcement, school projects showcasing police departments, and kids who admire the bravery of officers. For men and women serving in the fire police department or boys and girls wanting to emulate their local heroes, our badges are designed to honor every story. So, whatever badge you can think of, trust us to bring it to life with unmatched professionalism and care.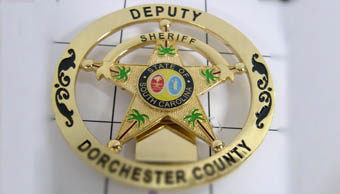 Whether you've lost a cherished badge or come across a design you can't resist, our replica services are here to help. Our skilled artisans can meticulously recreate any badge design, ensuring a replica that matches the original in every detail. Using high-resolution images and a keen eye for detail, we can create replicas of any badge from any era. We understand the sentimental value a badge can hold, and we're committed to recreating your cherished keepsake with the respect and attention it deserves.
The history of police badges is as diverse and rich as the history of law enforcement itself. From cloth patches used by early law enforcement agencies to today's intricate and uniquely designed metal badges, police badges have evolved significantly. Today, they are not just identifiers but also works of art that encapsulate a department's history, traditions, and values. We take immense pride in being a part of this rich heritage and strive to create badges that do justice to the honor and responsibility they represent.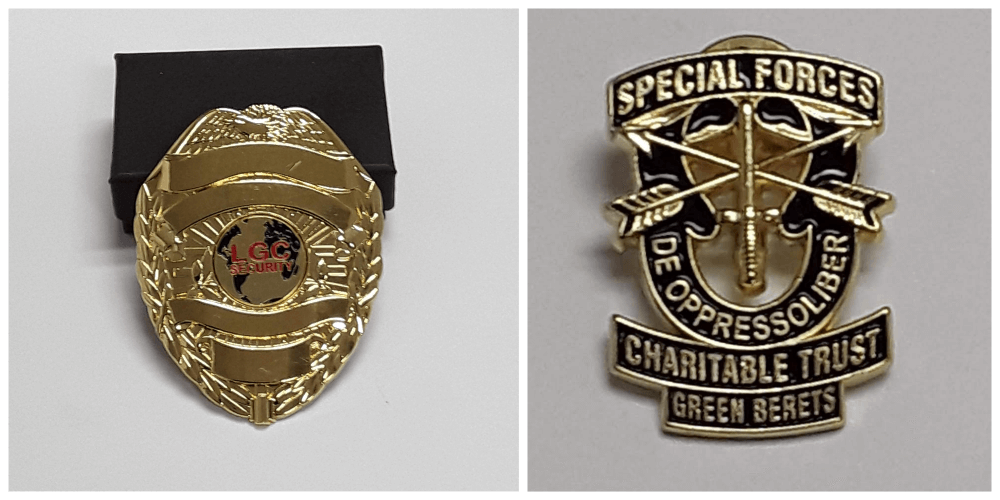 Fill out our form to get a free quick quote.
Kickstart Your Custom Police Badge Journey
Picking Your Badge Type:
The first step in your creative expedition is selecting the style of your badge. Whether a police badge, a military one, a security badge, or another unique kind, your choice paves the way for your customized emblem.
Collaborate with Our Skilled Team:
Connect with our dedicated designers and artisans poised to transform your vision into a reality. They will delve into your specific requirements, ensuring your customized badge reflects your preferences perfectly.
Express Your Design Vision or Allow Us to Inspire You:
Our team is all ears if you have a design concept in mind. However, if you need a spark of creativity, our designers can provide many innovative ideas tailored to your needs.
Detailed Design Review and Modification:
We'll present a comprehensive design concept for your custom badge, inviting your feedback and requests for alterations. This stage ensures the design mirrors your original vision.
Final Design Confirmation:
Your satisfaction is our utmost priority. We await your final nod before the production phase. Our team will double-check that the design meets your expectations and requirements.
Craftsmanship in Action for Custom Badges:
Transforming your approved design into a physical badge involves top-notch materials and skilled artistry. The result is a striking badge that enhances your uniform and portrays your unique identity.
Quality Assurance Checks and Inspections:
Before shipping, our team performs stringent quality inspections to ensure your custom badges align with our high standards and exceed your expectations.
Secure Shipping and Delivery:
After inspection, your custom badges are packaged securely and shipped to your desired location. Once received, they're ready to elevate your uniform and declare your role with authority.
Welcome Your Unique Custom Badge:
Now that your personalized badge is in your hands wear it proudly. It's not just an emblem but a representation of your unique identity and significant role.
Budget-Friendly Custom Police Badges
Experience affordability without compromising on quality with our low-cost custom police badges. Achieve further savings with our special bulk order pricing.
Complimentary Quotes for Custom Police Badges
Receive comprehensive quotes for your custom police badges within minutes. We also offer free virtual mock-ups and can provide physical samples upon request.
Simplified Badge Customization Process
Utilize our pre-defined templates for swift customization, or entrust us with your unique designs or ideas. We're committed to translating your vision into reality.
Superior Quality Custom Police Badges
Our commitment to excellence is reflected in our choice of raw materials. We opt for marine-grade stainless steel over iron to ensure your custom police badges stand the test of time.
Why Choose Our Custom Firefighter Badges?

Our Expertise:
Our team's extensive experience and creative talent in designing and crafting top-quality custom badges for fire police and firefighting are reasons to choose us.
Customized Approach:
We ensure that each badge we produce mirrors the unique character of the individual or organization it represents, thanks to our personalized service.
Superior Materials:
We use only the finest materials for our custom badges to guarantee durability, aesthetics, and longevity.
Detail-driven Artistry:
Our artisans design each badge carefully to even the most minor details, resulting in a wearable work of art that you can wear with pride.
Choose us for your custom firefighter and fire police badges. Discover the unique benefits of our expertise, tailored service, and unwavering commitment to quality.
Efficient Customization Process:
Our streamlined process makes customizing your badge straightforward so that you can create the ideal emblem for your needs.
Strict Quality Control:
We make sure each custom badge meets our high-quality standards and matches your expectations before it is shipped.
Customer Service Excellence:
Our commitment to customers continues after production. We are always ready to answer questions, resolve issues, and support you.
Frequently Asked Questions
What's the process for ordering custom police badges from Digital Jewelry?
Visit our online store, navigate through our wide range of designs, pick your preferred badge design, and add your personal touch to it. Once you've finished customizing, add the badge to your cart and proceed to checkout. Our skilled team will craft your custom badge and ensure it reaches you promptly.
Can I request a quote before I confirm my order?
Indeed, you can! Our user-friendly online badge design tools allow you to curate your dream badge and request an estimated cost quote before you finalize your order.
Are there any limitations regarding badge designs or emblems?
While we are all for creativity and customization in badge designs, it's important to remember that legal or departmental guidelines might impose certain restrictions on using specific symbols or emblems. You should check with your department and abide by the regulations while designing your custom badge.
What is the expected timeframe to receive my custom police badge?
The production timeline might vary based on the intricacy of your badge design and the materials employed. However, rest assured; we prioritize swift delivery without compromising quality or attention to detail.
What does your return policy look like for custom police badges?
We proudly back our products with a comprehensive lifetime warranty. Please contact us if you have any issues or concerns regarding your custom badge. We will diligently address your concerns to ensure your utmost satisfaction.
What are police badges made of?
Police badges are typically crafted from durable and high-quality materials such as brass, nickel, gold, or silver. These materials can be used in solid form or as plating for other materials. Other materials can include enamel for adding a vibrant touch or metals like copper, zinc, tungsten, titanium, and iron. Eco-friendly, wood, and PVC options are also available. The final choice of material depends on the specific requirements and preferences of the police department or individual officer.
What do police badges look like?
Police badges come in various designs and shapes, most commonly stars, shields, and ovals. The design usually includes the officer's rank, badge number, and symbols representing the officer's geographic area or a specific department. The badges often feature intricate engraving and may be embellished with enamel colors or other design elements. However, the exact design and appearance of a police badge can vary greatly depending on the specific department or individual officer's preferences.
Who makes police badges?
At Digital Jewelry, we specialize in designing and manufacturing custom police badges. Since 1955, we've been leading the industry, offering high-quality, durable, and visually appealing badges to law enforcement officers across the USA. All our badges are made in the USA and crafted meticulously by our skilled artisans. Whether you need a replica of an existing badge or a completely custom design, we're here to help you create the perfect badge that reflects your department's unique values and traditions.
The Talent and professionalism can not be beat! Shop small business and get Big results from this family owned business! Billy is Awesome!
Would recommend to anyone! Digital Jewelry sure my team was very well taken care of. THANK YOU!!