Race Medals: Custom Race and Running Medals for Sale in the USA
Immortalizing each footstep, each gasp for breath, every surge of adrenaline in the face of fatigue, our custom race medals symbolize the unique saga of every runner. Designed and manufactured in the USA, these custom pieces tell the story of countless hours of training, the triumph over personal barriers, and the unforgettable thrill of the race. Crafted with an eye for detail, our medals are a tangible reminder of the participants' strength and resilience in every racing event.
Every race is a journey, an exhibition of human resilience, and a celebration of personal achievement. It's a community brought together by shared challenges and victories, mutual respect, and admiration. We aim to capture this ethos in each custom race medal we create. Our medals represent individual achievement and the shared experience that defines every race.
With our meticulously crafted custom race medals, we aim to ensure that every runner's achievement receives the recognition it deserves. These medals are not just tokens of completion; they serve as badges of honor that acknowledge each runner's physical strength, mental resilience, and unyielding spirit. Trust us to provide you with the perfect souvenir that encapsulates the very essence of the race, turning the brief experience into a permanent, physical keepsake. Each medal we create is a tribute to the indomitable human spirit that every race brings to the forefront.
A race medal is a piece of commemorative jewelry, usually worn around the neck, given to participants or winners of a racing event. It's more than just a token; it's a symbol of accomplishment, a mark of the grit and determination a runner embodies. Each medal carries a story of miles traversed, battles fought against fatigue, and the euphoria of crossing the finish line.
Race medals come in different designs and sizes, each carrying the essence of the event they represent. Be it a city marathon, a charity fun run, or a school's sports day race; these medals hold the event's emotions, efforts, and memories. They remind runners of the challenges they overcame, their personal bests, and the camaraderie they experienced. A race medal, therefore, is much more than a piece of metal; it's a souvenir of an extraordinary journey.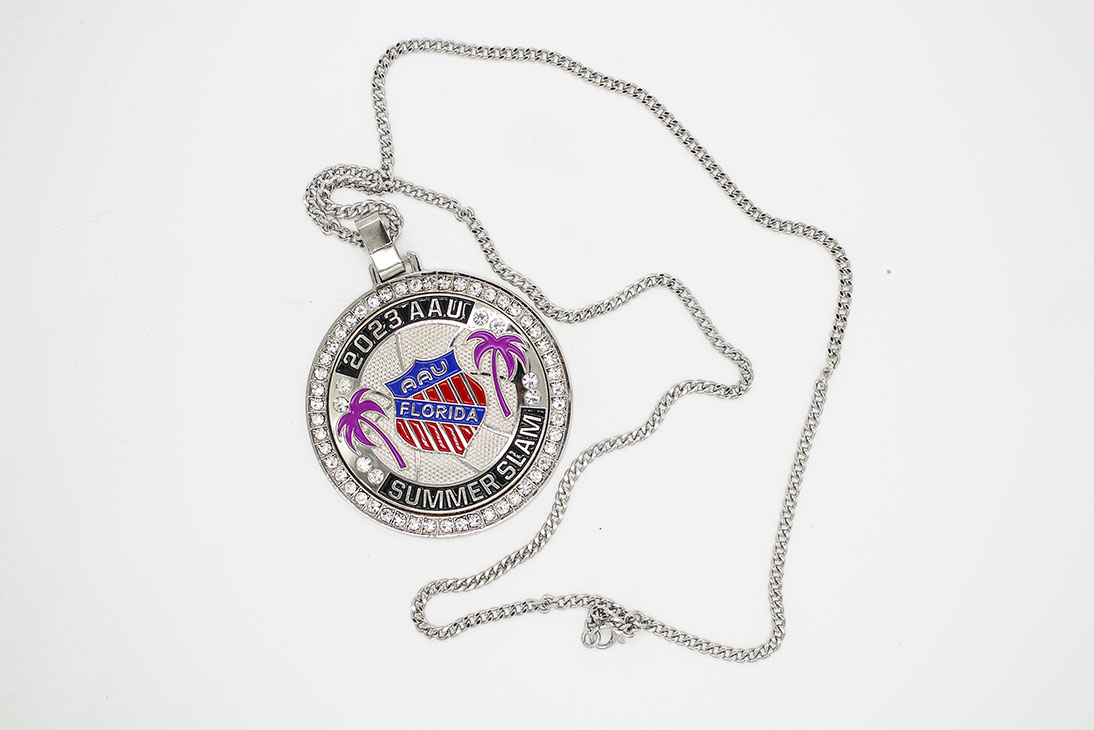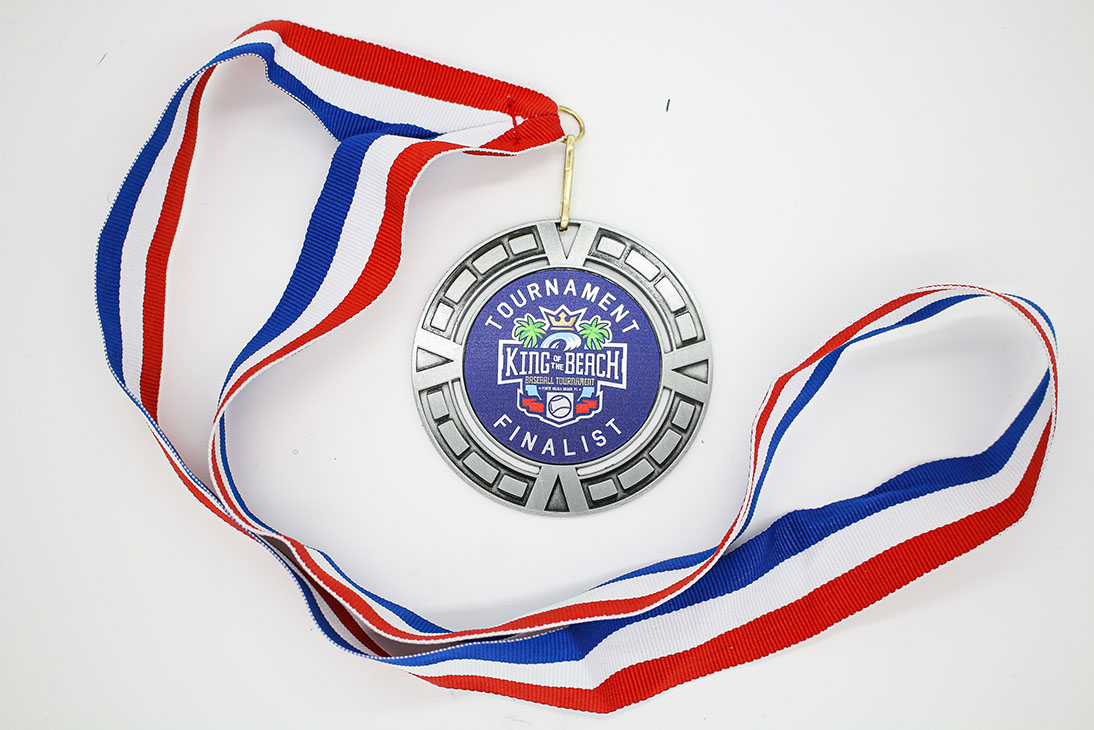 Significance of Race Medals
Race medals aren't just decorations; they are symbols of achievement and hard work, representing each participant's journey and commitment. These medals embody the spirit of competition, but more importantly, they celebrate the triumph of human willpower. They validate the weeks, if not months, of training the runners put into preparing for the race, making the final reward even sweeter.
Moreover, race medals are essential in promoting the event, encouraging more participation, and fostering a sense of community. They create lasting memories, adding to the overall experience of the race. Medals instill a sense of pride and achievement in runners, giving them a tangible token of their accomplishment that they can display with honor.
High-Quality Custom 5K Race Medallions at Wholesale Prices
Every 5K run is a personal battle against distance and time. It's a testament to a runner's grit, determination, and strength. Commemorate these momentous feats with our high-quality 5K running race medallions. Each medallion captures the essence of this impressive athletic achievement and offers a tangible reward for the tenacity shown by each participant.
Produced here in the USA, our 5K running race medallions are emblems of hard work and victory. We ensure that the quality of our medallions reflects the monumental effort put in by the runners. Made with top-grade materials and exceptional craftsmanship, our medallions endure as lasting tokens of your race.
Beyond their intrinsic value, our 5K running race medallions are fully customizable. You can choose to infuse the design elements that reflect your race's identity – be it a color scheme, a logo, or even a symbolic design. We are not just manufacturers but partners in creating mementos that honor each runner's commitment.
At the heart of our service is affordability. We offer these high-quality custom 5K running race medallions at wholesale prices, making it possible to provide each participant with a lasting keepsake. After all, every runner's achievement should be acknowledged, and we are here to help you do that without breaking your budget.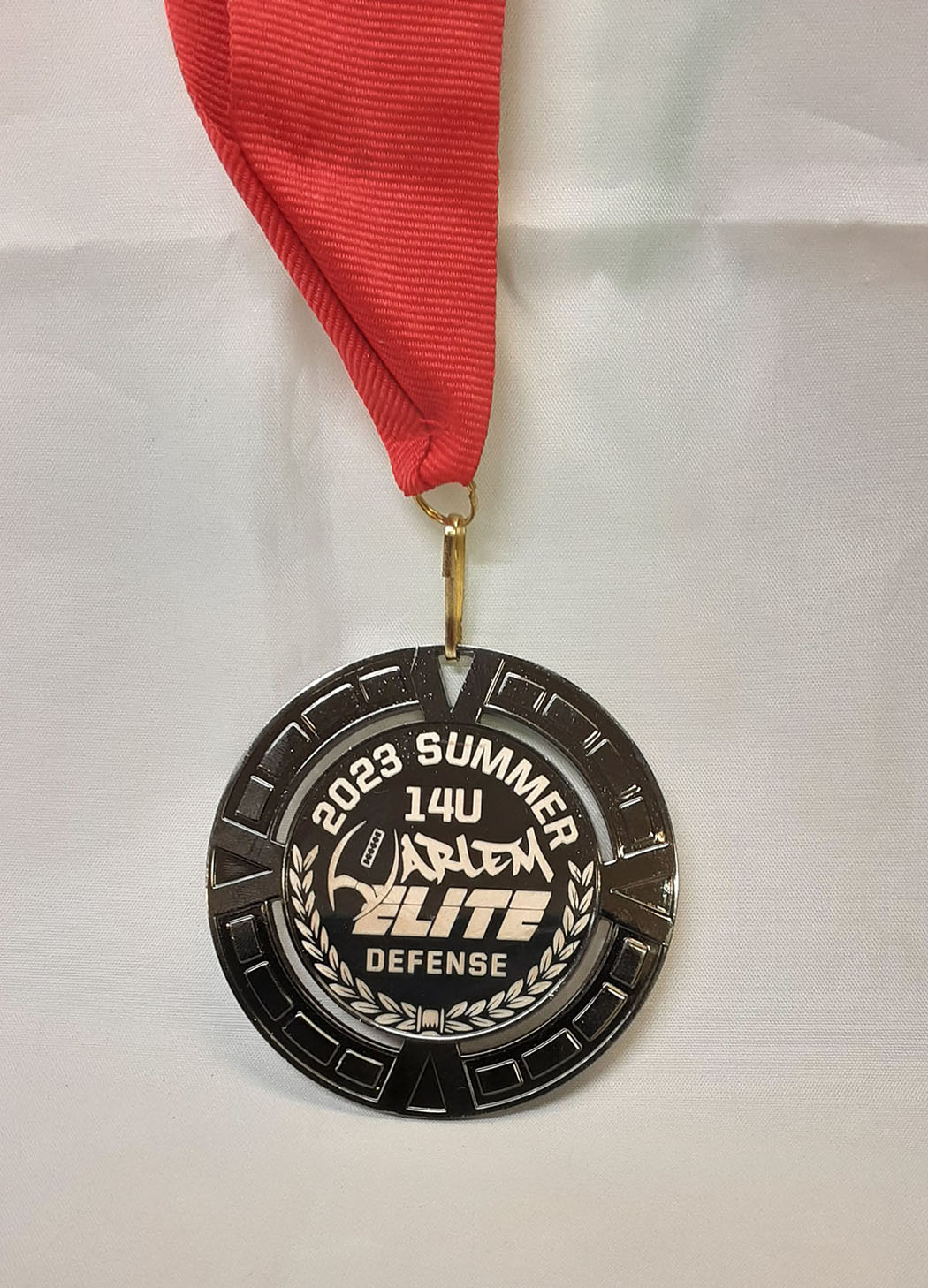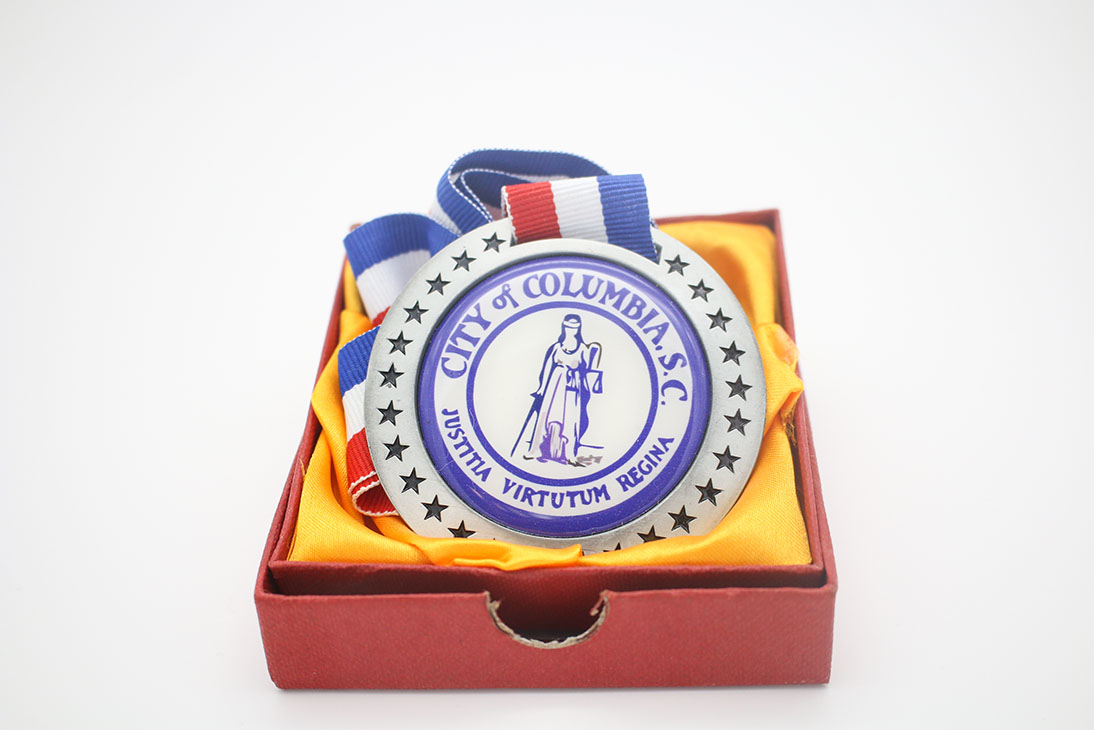 Customize Your Race Medal
Are you looking for something unique for your event? We offer fully customizable race medals that capture the spirit of your race. Whether you want a 5K, a Spartan race, or a fun run design, we can bring your vision to life. You can choose the shape, color, and finish and even incorporate special elements like glitter, spinners, or ribbons to make your medals stand out.
Customizing your race medal allows you to create a unique, lasting symbol of your event. It also enhances the race experience for participants, giving them a souvenir that is not just a medal but a piece of art they can cherish forever.
Materials and Styles of Custom Race Medals
Regarding custom race medals, we use various materials to suit your needs and budget. We have everything from affordable acrylic and plastic to luxurious gold and silver, from iron and zinc's toughness to brass and tungsten's luster. Additionally, we offer eco-friendly options for those conscious of the environment.
The style and shape of the medals are as important as the materials. We provide a variety of styles, including traditional circular medals, unique shapes, and even 3D designs. We can incorporate any theme you want, be it the Spartan for an obstacle race or a runner silhouette for a 5K or marathon. Our goal is to create a medal that truly reflects your event.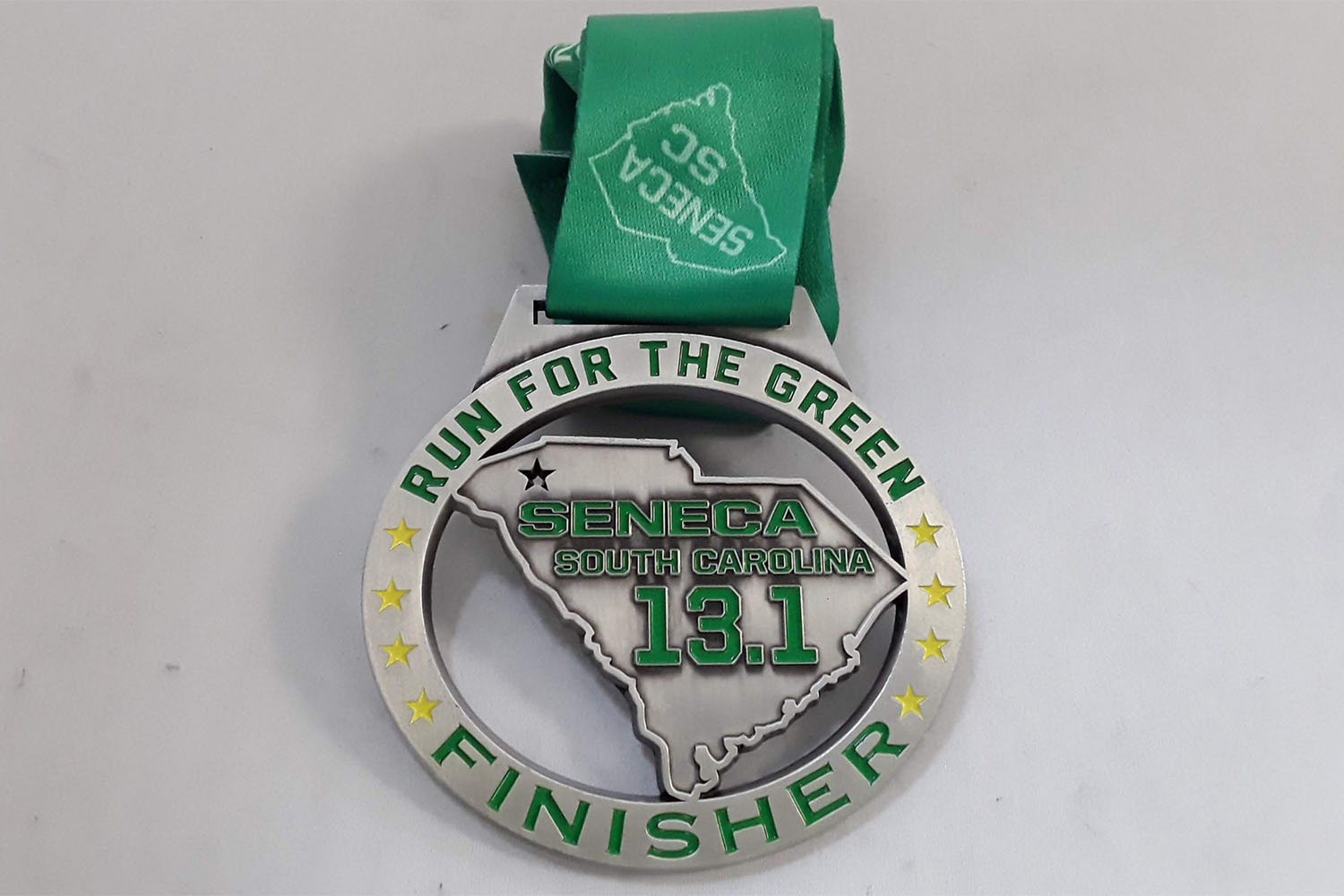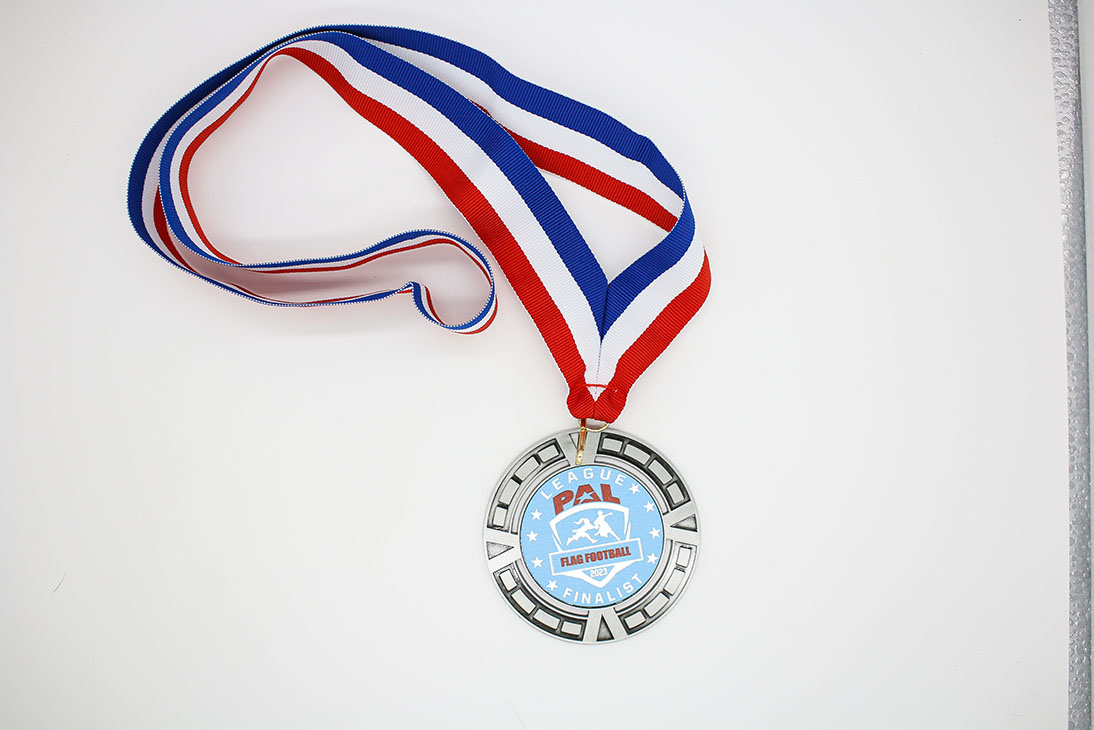 Customized Running Medals for Everyone
Running is a universal sport that brings together people of all ages and walks of life, and we believe in honoring each participant's effort. We offer custom running medals for everyone, from men and women to boys and girls, and even doctors and students participating in school races.
Whether it's a fun run for children or a serious marathon for seasoned athletes, our medals cater to everyone. Each medal can be personalized to fit the event, making every runner feel special. Our medals inspire, motivate, and commemorate, creating a memorable race experience for everyone involved.
Whether you've misplaced your treasured race medal or want a replica of a particular race or Spartan medal, we've got you covered. We can replicate any medal design you like, ensuring your memory of that significant race remains intact.
Our replica race medals are crafted with the same attention to detail and quality as our original designs. We understand these medals' sentimental value and work hard to recreate them as accurately as possible. Whether you're looking to replace a lost medal or want a duplicate to keep as a backup, we can help.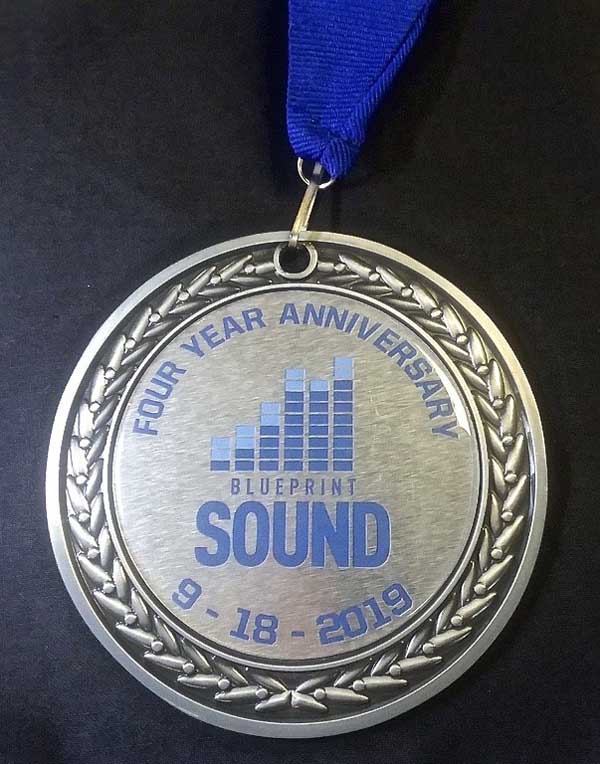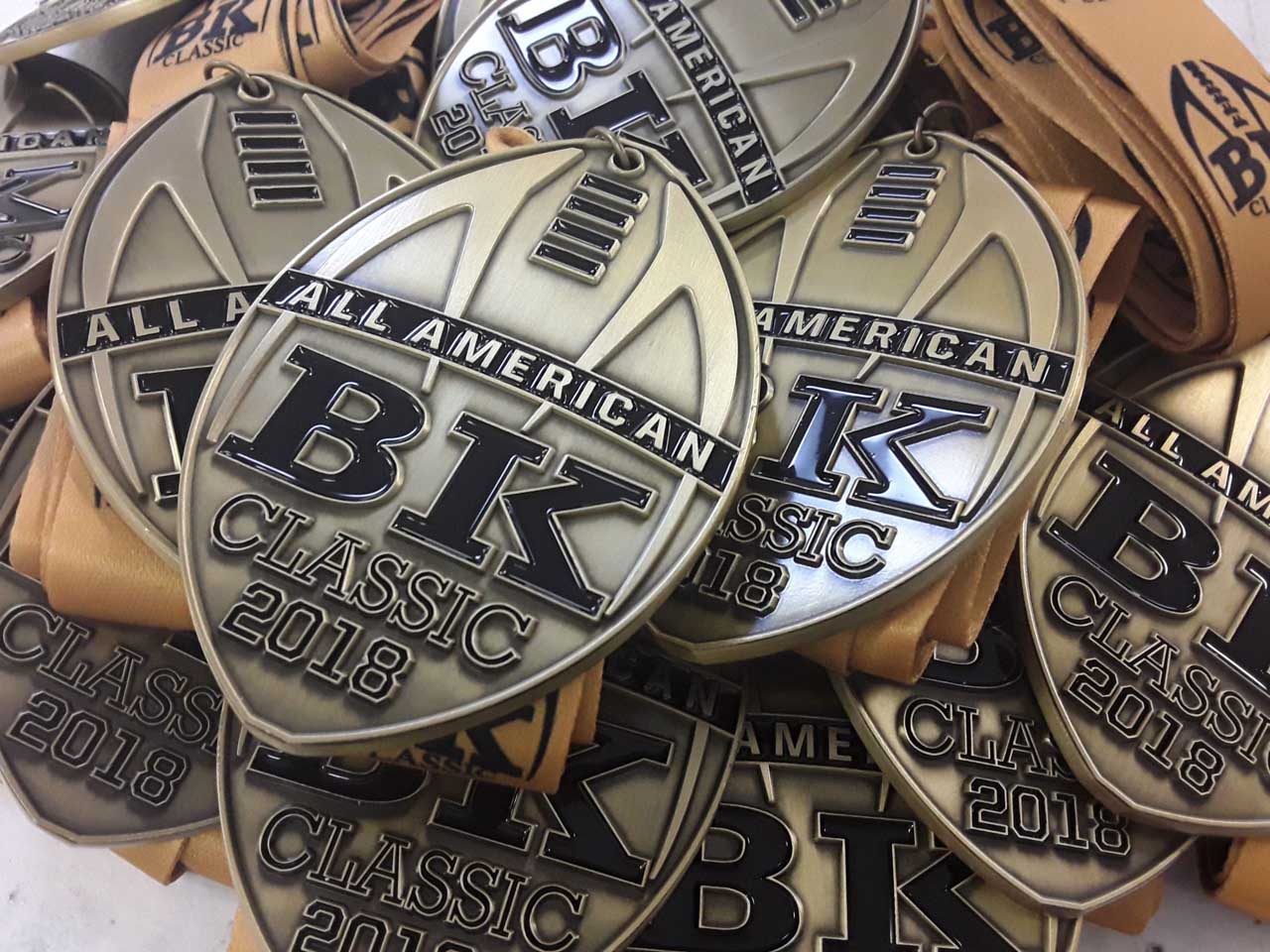 Customized Packaging for Your Medals
An excellent medal deserves an equally impressive presentation. That's why we offer a range of customized packaging options for your medals. From traditional ribbons and boxes to elegant leather pouches, we provide an array of choices to suit your preferences and event theme.
Our packaging protects your medals and enhances their presentation, making the awarding experience even more special for the recipients. The unveiling of a medal is as important as the medal itself, and our customized packaging options ensure that your medals make a grand impression.
The history of race medals dates back to the ancient Olympic Games in Greece, where victors were awarded olive wreaths. However, the tradition of awarding medals in modern sports events began in the late 19th and early 20th centuries.
Today, race medals have evolved from mere symbols of victory to mementos of personal achievement and perseverance. They're no longer just for winners but for everyone who crosses the finish line. This shift underscores the essence of racing, which isn't just about winning but about participating, challenging one's limits, and celebrating the spirit of endurance.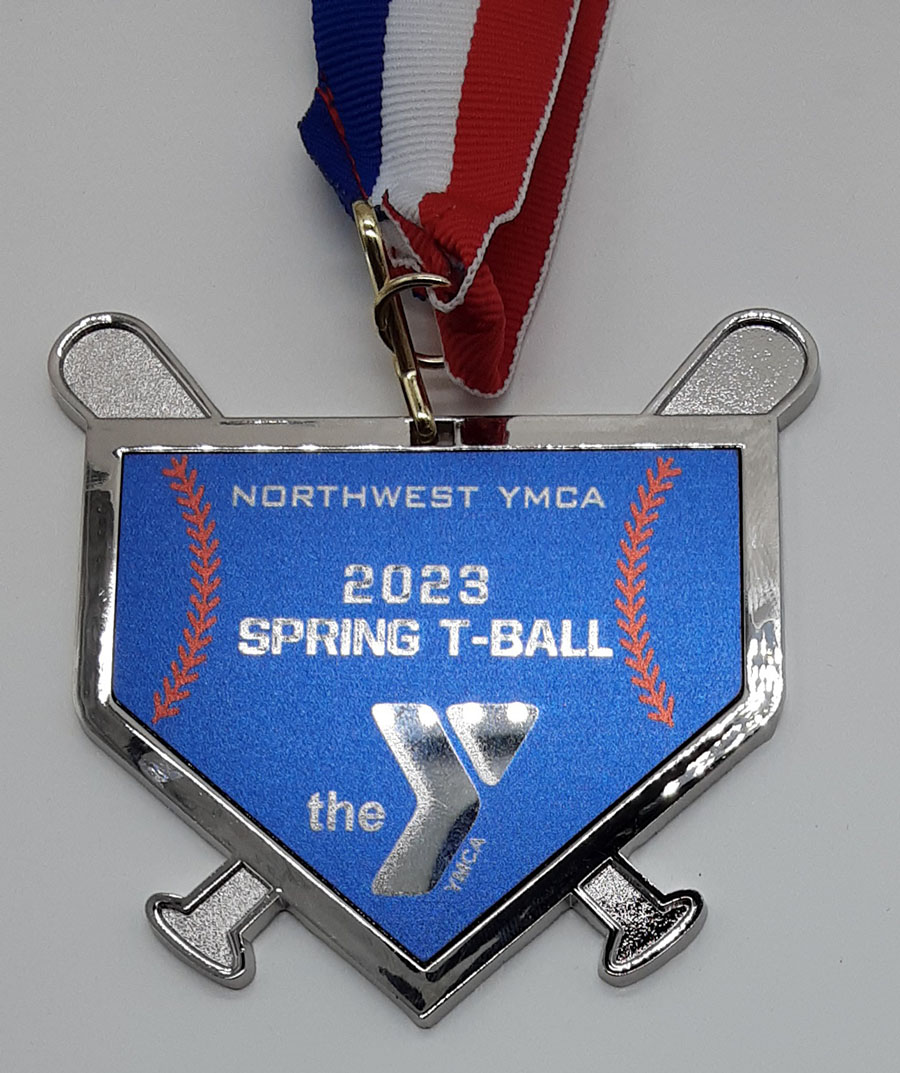 Fill out our form to get a free quick quote.
Sculpting Your Custom Race Medal: Our Strategy

Creating your custom race medal is an endeavor we greatly value, promising an efficient and enjoyable journey. Let's unpack our design process:
Initial Interaction:
The process starts with understanding your vision and custom race medal needs. This vital exchange enables us to capture your preferences, offering professional guidance that aligns with your expectations.
Design Initiation:
Fueled by your ideas, our designers generate preliminary sketches or digital drafts. This phase allows us to translate your vision into a physical design, revising it based on your feedback.
Design Confirmation:
After refining, we present a comprehensive digital mockup of your custom race medal. This step enables you to scrutinize and refine the design to your satisfaction.
Artisanal Craftsmanship:
Post design confirmation, our skilled artisans kickstart production, leveraging their expertise and advanced technology to bring your design to life.
Quality Check:
Every custom race medal undergoes a thorough quality inspection before dispatch, ensuring only top-notch products are delivered from our facility.
On-Time Delivery:
Our quality assurance team sends your custom race medal to your given location, ready to commemorate your racing achievement.
COST-EFFECTIVE RACE MEDALS
Our race medals offer great value at a reasonable price, making them accessible to everyone. Bulk orders benefit from additional discounts when you purchase directly from our factory, bypassing any middleman costs.
INSTANT FREE QUOTE
We promptly provide free quotes, typically responding within minutes. You can reach us directly by phone at (803)760-7099 for urgent inquiries.
EXPRESS DELIVERY
We commit to shipping small or large orders in timely delivery. Our shipping partners, UPS and FedEx, ensure your products arrive on time.
MADE IN THE USA
Designed and manufactured in South Carolina, USA, our race medals are top-quality and celebrate the spirit of competitive racing.
Commitment to Quality:
We aim to deliver unmatched quality, extraordinary craftsmanship, and customer satisfaction. We strive for excellence, ensuring each custom race medal mirrors your unique racing journey.
Unrivaled Customization:
We recognize the importance of customization in race medals. Our team aids in creating the perfect medal that reflects your achievement, preferences, and style.
Factory Direct – Time and Cost Savings:
By ordering directly from our factory, you enjoy competitive pricing and quicker deliveries, receiving your race medal without delay.
Proudly Crafted in the USA:
All our custom race medals are designed and made in the USA. By choosing us, you ensure superior quality and support our local industry.
Fast and Reliable Delivery:
We prioritize swift and dependable delivery and product quality. Once your custom race medal meets our rigorous quality standards, we speed up the delivery process, ensuring you receive your medal in no time.
Frequently Asked Questions
What to do with race medals?
Race medals are symbols of your hard work, dedication, and achievements. You can display them proudly in your home or office, in shadow boxes, medal hangers, or dedicated display cases. Some people create scrapbooks or other keepsakes with their race bibs and medals.
How to display race medals?
There are various creative ways to display your race medals. You could use a specially designed medal hanger, a corkboard, or a shadow box. Alternatively, you could turn them into a decorative wreath or wind chime. Some people also like to display their medals with their race bibs and photographs from the race.
Doctor Who race medals - what are these?
Doctor Who race medals are specialty medals created for Doctor Who-themed races. These races could be organized by fan groups, for charity, or as promotional events. The medals often feature designs inspired by iconic elements from the Doctor Who series.
How to hang running medals?
You can hang your running medals on a medal rack or hanger, which can be wall-mounted or free-standing. Some runners use curtain rods, coat racks, or even make their hangers. Remember to hang them in a way that prevents the medals from scratching against each other and causing damage.
The Talent and professionalism can not be beat! Shop small business and get Big results from this family owned business! Billy is Awesome!
Would recommend to anyone! Digital Jewelry sure my team was very well taken care of. THANK YOU!!