Custom Engraving: Laser Engraving for Metal, Wood, Acrylic, and Glass in the USA
Welcome to our custom laser engraving, where your creative ideas meet our precision and craftsmanship. Based in the USA, we're known for expertly engraving various materials, including metal, wood, acrylic, and glass. Our master artisans, combined with the latest in laser technology, produce pieces that run the gamut from intricate designs to simple elegance.
Custom engraving is not just about the final product but the journey we embark on together. Whether you wish to commemorate an important milestone, design a unique gift, or add a touch of personalization, we are here to transform your ideas into beautiful realities. Guiding you through the process, from the initial consultation to the design phase and, finally, the creation of your piece, we focus on making each engraving a true reflection of your unique story.
Laser engraving with us is an exercise in personalized expression, a dance between your vision and our expertise. We view each project as an opportunity to push the boundaries of what's possible, integrating your ideas and vision into designs that narrate your journey. Our promise to you is a stunning engraved product and a creation that echoes your individuality, a meaningful keepsake you can cherish. Let us help you turn your vision into a tangible masterpiece, a piece of art that's genuinely yours.
Custom Engraving for Plaques, Awards, Trophies, Rings, Plates, and Watches

Personalize your achievements, commemorate your milestones, and express your unique narrative with our custom engraving services. Tailored to suit a range of materials and items, including plaques, awards, trophies, rings, plates, and watches, our engravings transform ordinary objects into extraordinary keepsakes. Each item tells a story – of victories, momentous occasions, and timeless memories, and we engrave these narratives with a blend of artistic brilliance and empathetic understanding. Our dedication to crafting meaningful engravings shines through every line, curve, and groove we etch on your chosen piece, adding a touch of uniqueness that genuinely sets it apart.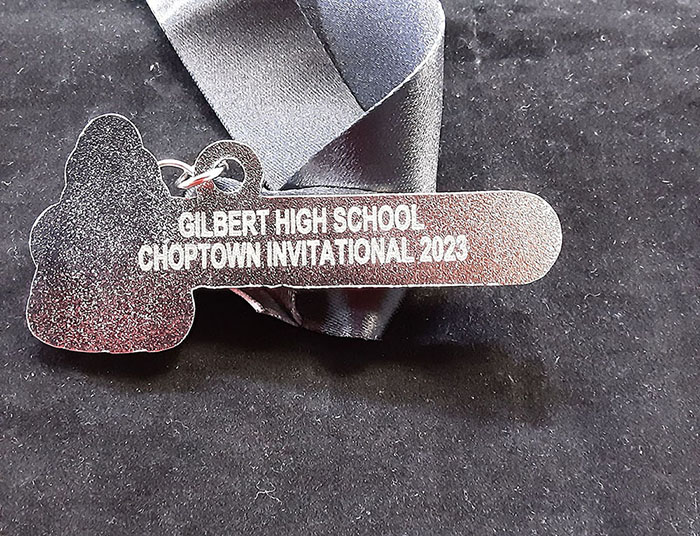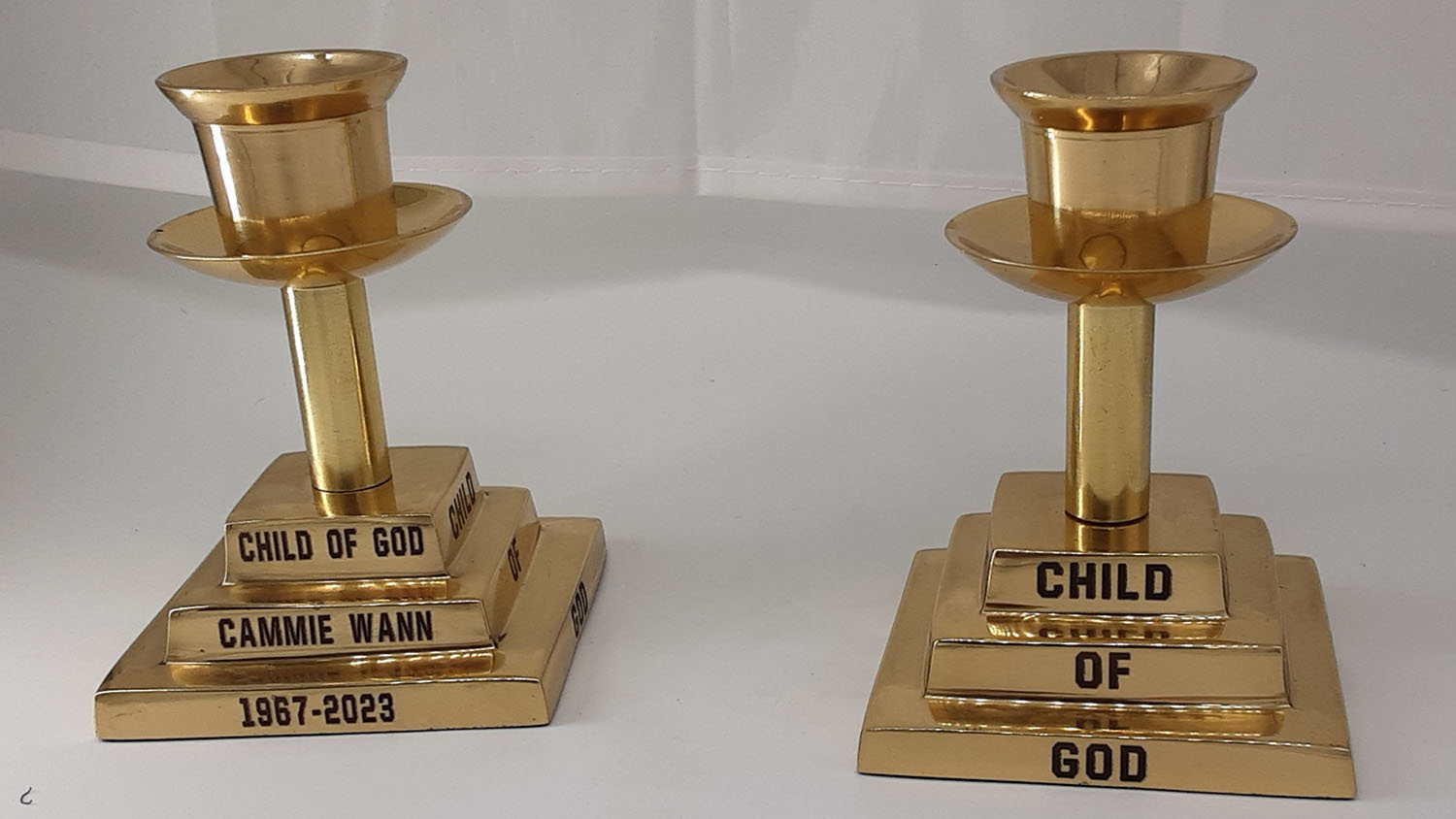 Custom Engraving Company & Jewelry Engraving Services in the USA

As a leading custom engraving company based in Columbia, SC, we offer extensive jewelry engraving services. Engraved jewelry goes beyond aesthetic appeal—it is a tangible representation of personal sentiments, expressions, and identities. With meticulous attention to detail, we embed your ethos into each piece, crafting a unique narrative that transcends the boundaries of conventional jewelry design. Our deep-rooted commitment to unparalleled quality and exceptional craftsmanship establishes us as a front-runner in the engraving industry. Each piece we create represents our passion for this ancient art form, reimagined through modern techniques and aesthetics.
High-Quality Personalized Engraving at Affordable Pricing

We pride ourselves on our ability to provide high-end personalized engraving services at prices that are more than just affordable. Our direct-to-consumer model cuts out the needless costs of intermediaries, allowing us to offer you substantial savings, as much as 50%, without diminishing the quality of our exquisite work.
Our commitment to you is a seamless, transparent experience from the moment you first engage with us until the completed piece is in your hands. It's a customer journey that's both rewarding and straightforward. And, while our pricing may be highly competitive, there's no compromise regarding the quality of our engravings. Each meticulously engraved piece we create is a testament to our unwavering commitment to craftsmanship and excellence.
By choosing us for your personalized engraving needs, you're not only opting for excellent value investment but also choosing a perfect blend of cost-effectiveness and outstanding craftsmanship. It's a decision that goes beyond mere worth; it affirms your appreciation for quality and value. With us, your personalized engraved piece is not just a purchase; it's a lasting symbol of personal expression, crafted with precision and care, reflecting your unique narrative and personal style.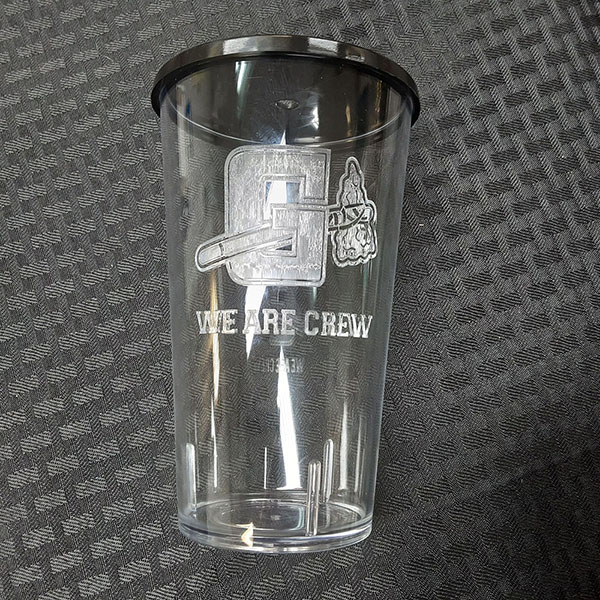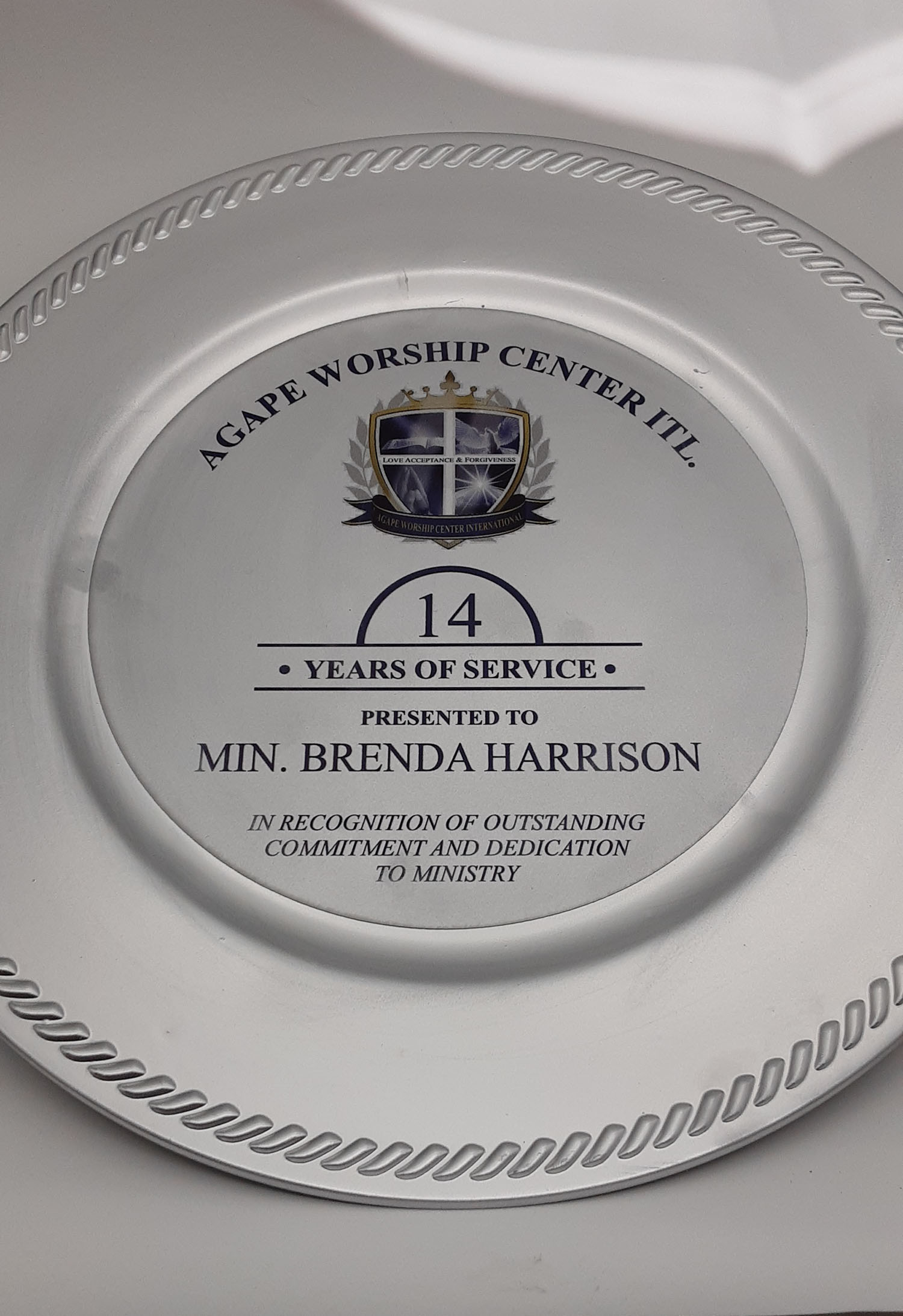 Engraving is the traditional practice of inscribing a design onto a hard surface by cutting grooves into it. In our hands, this age-old art form has evolved into a technologically driven process resulting in precise, elegant, and elaborate designs. Engravings add a distinct personal touch to items, transforming them from mere objects into personalized belongings. Whether it's a heartfelt message on a pendant, a name on a watch, or a logo on a corporate gift, engraving imparts a special significance that resonates with the beholder.
Significance of Custom Engraving

The significance of custom engraving lies in its power to transform an everyday item into a meaningful keepsake. A custom engraving adds a unique personal touch, be it a piece of jewelry adorned with a lover's initials or a trophy etched with the winner's name. It's a medium to preserve cherished memories, commemorate noteworthy achievements, and express personal style or corporate branding. Gifts it's a way to communicate heartfelt messages or symbolize deep connections. The value of a custom-engraved item transcends its material worth, as it embodies emotion and sentiment.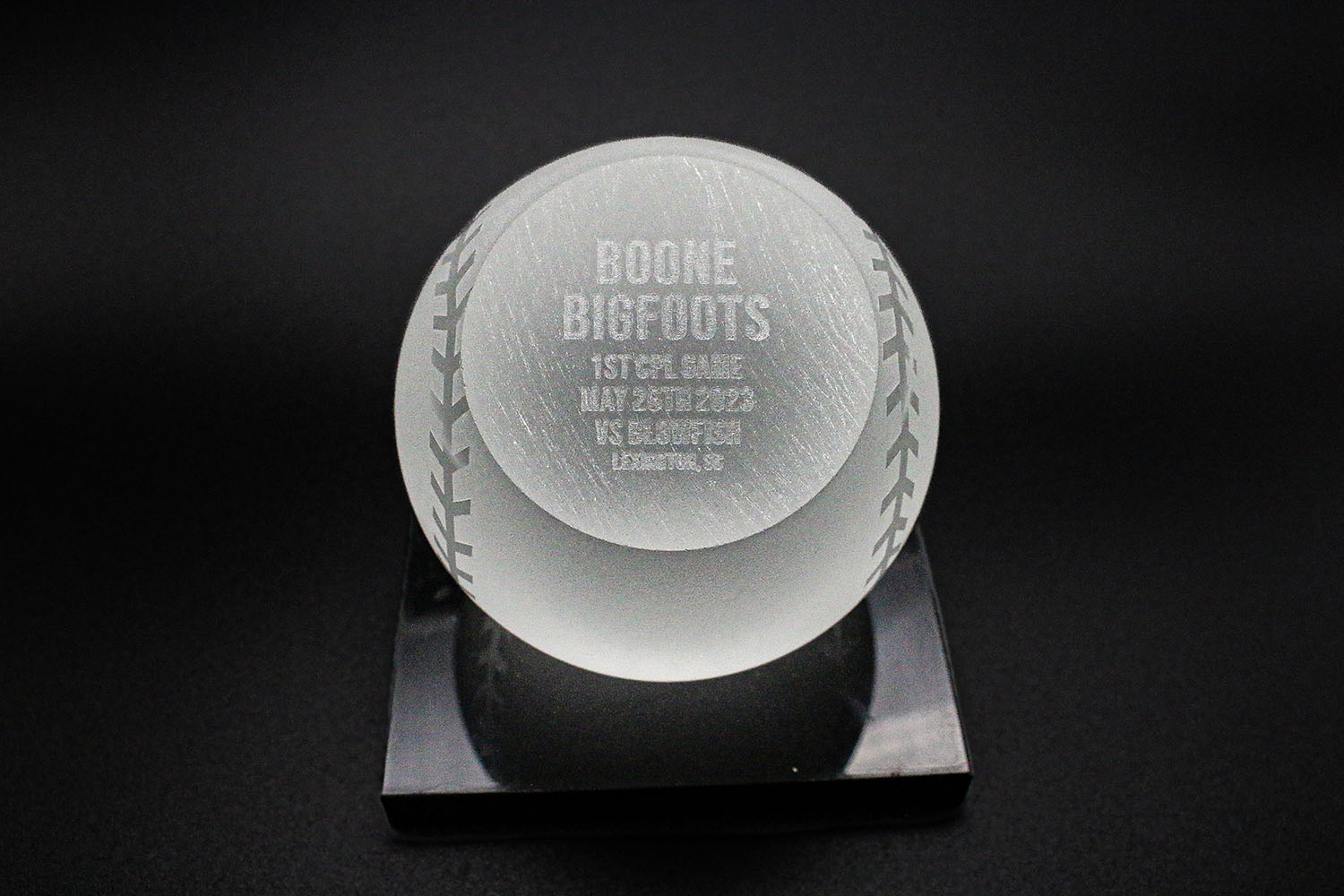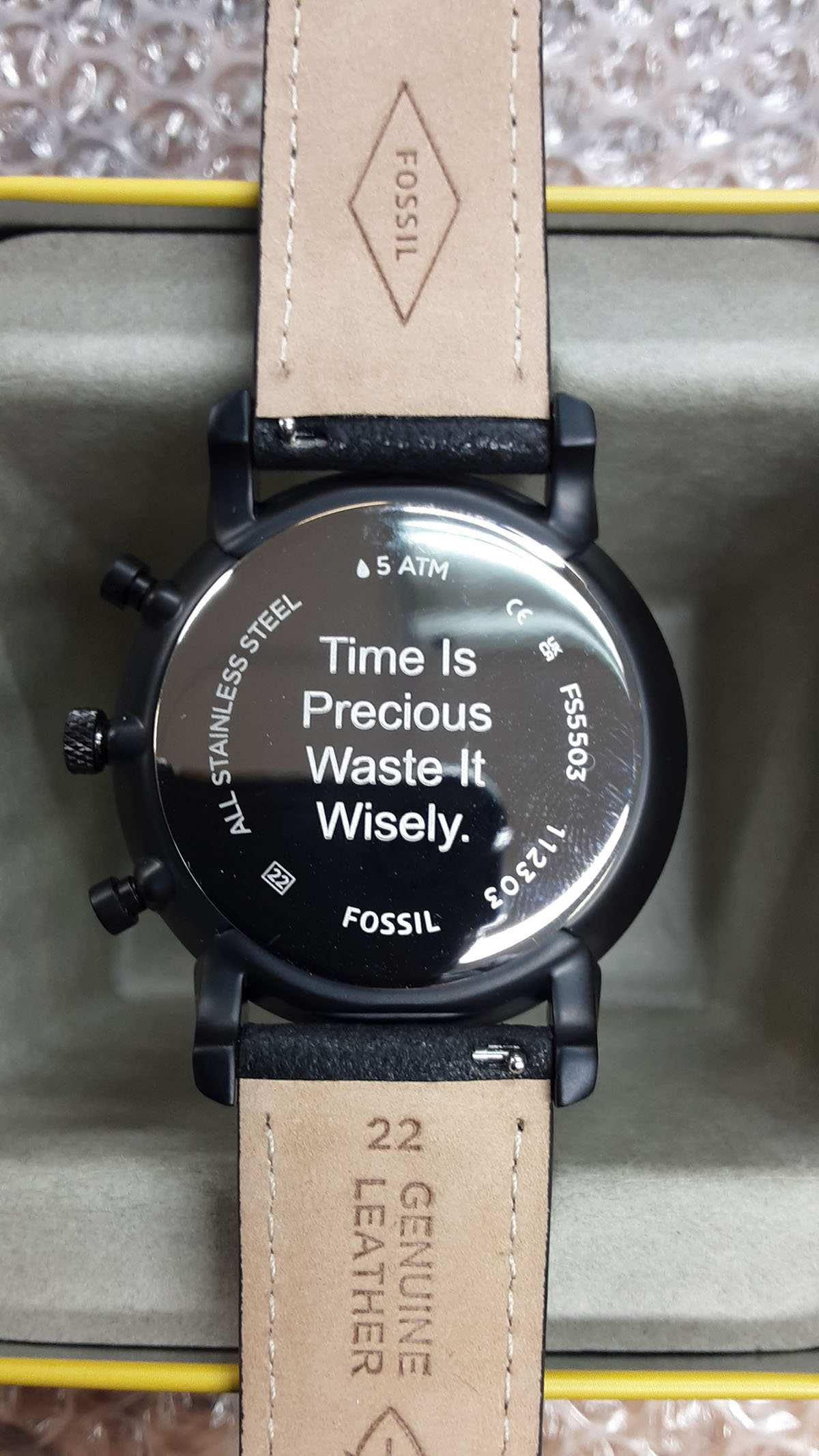 Materials and Styles of Custom Engraving

The artistry of custom engraving is a delicate dance of technique and material. In the world of engraving, the material serves as the canvas, and our skilled artisans are well-versed in an array of substrates, including metal, magnetic, acrylic, glass, gold, silver, copper, zinc, tungsten, titanium, brass, iron, wood, leather, and even plastic. When you think of engraving sterling silver, a heart shape, or a complex 3D design, our craftspeople rise to the challenge, delivering precise and aesthetic creations.
Our approach incorporates various styles, keeping the essence of the design at the forefront. From clean and sharp engraved outlines to intricate printed designs, we tailor our approach to your requirements. We also offer 3D and embroidered styles, opening a world of artistic possibilities. Our engraved designs capture the beauty of different materials, shaping and styling them to mirror your imagination. Whether you envision a heart shape on your gold necklace or a detailed 3D representation on your titanium keychain, we translate your thoughts into tangible art pieces.
Engraving services are as varied as the items they embellish. From laser-engraved plaques to knife etchings, keys, rings, pocket pieces, firearms like the classic 1911, or custom misc items, our experience encompasses a broad spectrum of items and techniques. Each piece is crafted with precision and artistry, from industrial machine parts to delicate jewelry, flasks, watches, and dog tags.
Our services extend across geographic boundaries, with clients ranging from Houston to Los Angeles, Seattle to Melbourne, FL. We've engraved everything from zippo lighters and lockets to decanters, golf clubs, coins, trophies, and even putters. Whether engraving a company logo on a plaque, hand-engraved details on a bracelet or custom designs etched into bricks; our service catalog is virtually limitless. Our skill and technical prowess translate into exquisite craftsmanship on every item, regardless of its purpose or origin.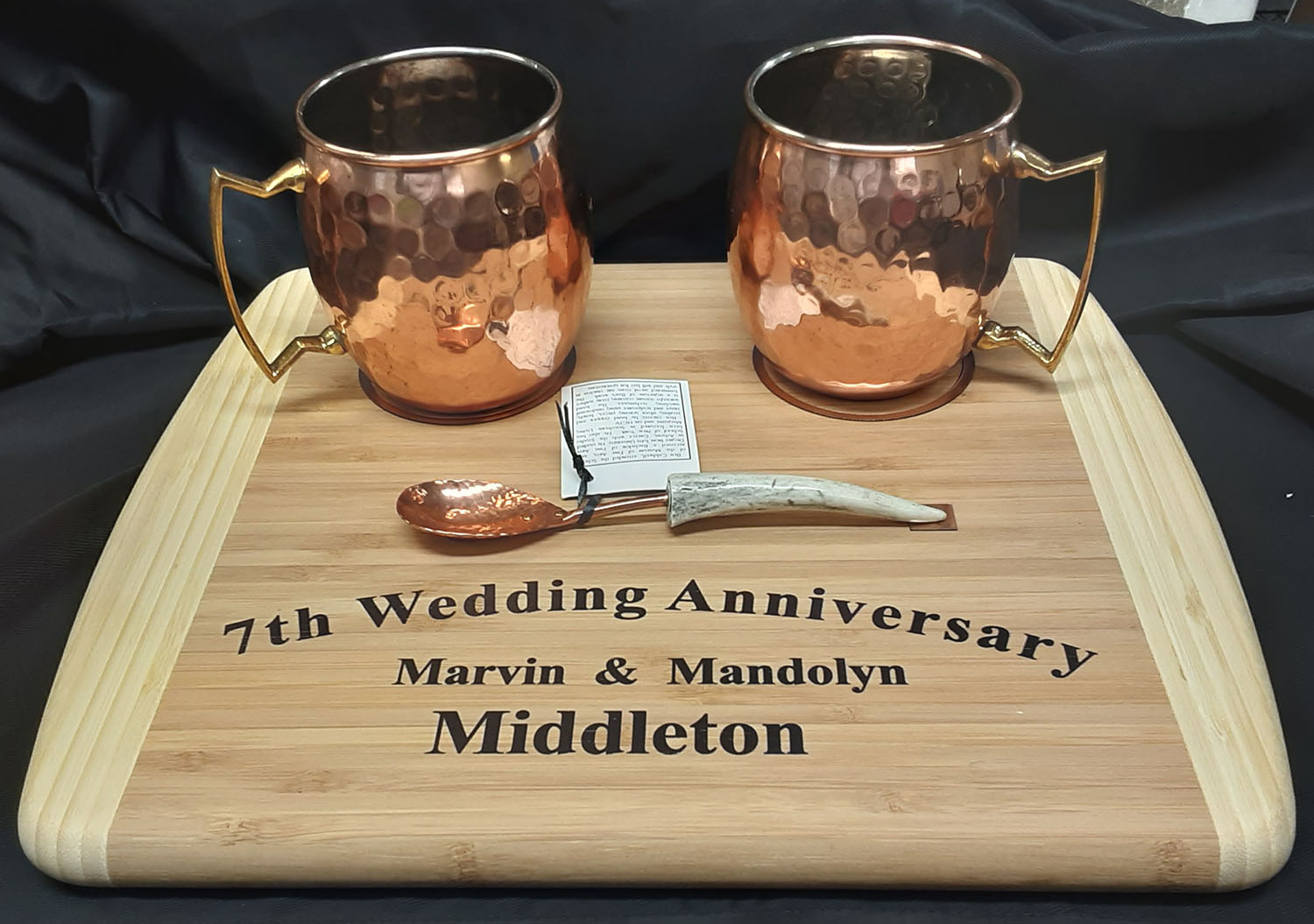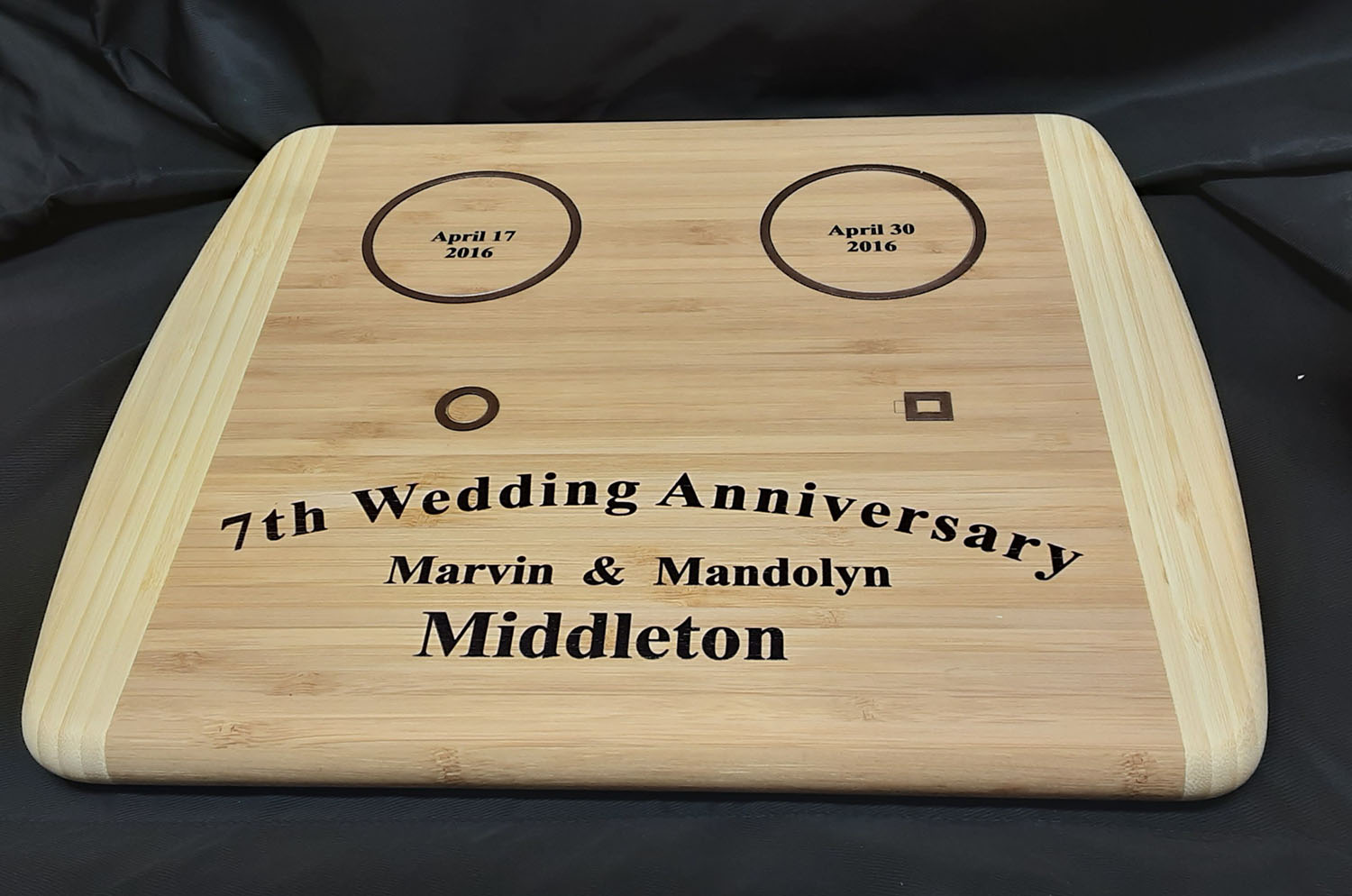 Customized Engraving Gifts: for Everyone and Everything

Engraved items are not just objects but personalized keepsakes with significant emotional value. We provide customized engraving services for everyone and everything, turning everyday items into extraordinary gifts. Whether for humans or pets, army personnel, or loved ones like a girlfriend, boyfriend, baby, husband, wife, spouse, or fiance, we create personalized pieces that speak volumes.
We engrave them all from plaques, necklaces, rings, bracelets, dog tags, wooden signs, and whiskey bottles. Even unconventional items like dice, swords, basketballs, baseball bats, and pool sticks are within our realm. The engravings on these items range from names, and dates to messages, making each piece a unique testament to a moment or person. The result is an eclectic range of engraved gifts that combine high-quality materials with exceptional artistry, suitable for any occasion or recipient. Whether engraved shot glasses for a group of friends, a personalized pendant for a significant other, or a uniquely etched katana for a martial arts enthusiast, our engraved gifts are a testament to the bond the giver and receiver share.
Mastering the art of stone carving requires a deep understanding of the material and skilled hands, and our team possesses both. We merge traditional carving techniques with modern technologies to offer custom stone carving services unmatched in quality and creativity. Whether you require a delicate pattern on a small piece of jewelry or an intricate design on a larger stone, our artisans are equipped to fulfill your needs. Every groove and curve is chiseled with precision, creating designs as unique as they are beautiful.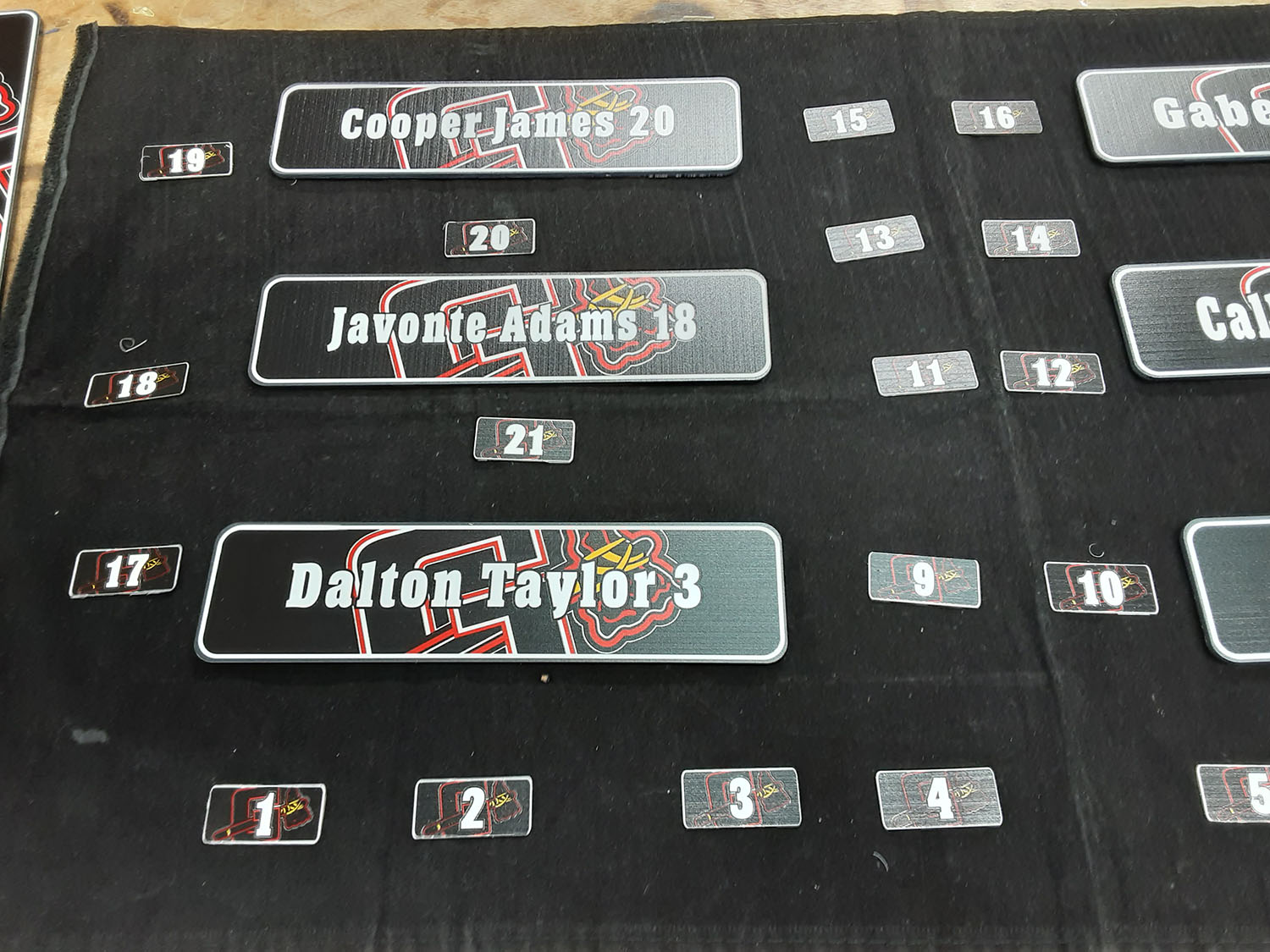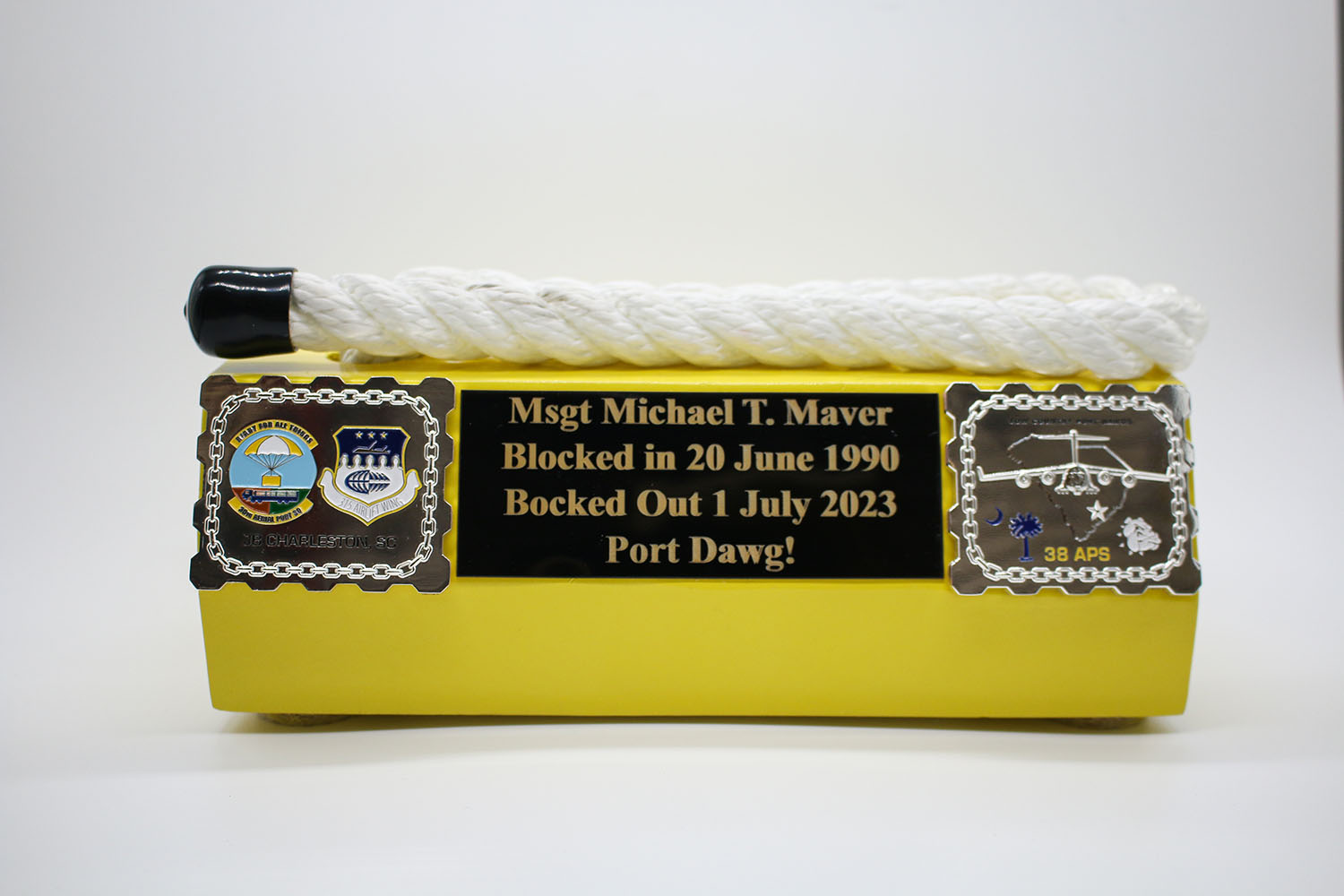 Replica Engraving, Carving, and 3D Printing

If you ever lose a cherished engraved piece or find a design you wish to replicate, our replica engraving, carving, and 3D printing services are available. Our experienced artisans can meticulously recreate any design, matching every detail of the original with astounding accuracy. We combine traditional craftsmanship with innovative 3D printing technology to bring your lost treasures back to life. No matter how complex or intricate the design is, you can trust our team to create a replica that maintains the original's charm, elegance, and sophistication.
History of Custom Engraving

The history of custom engraving dates back to the dawn of humanity, originating from our ancestors who carved designs onto cave walls and bones. Over thousands of years, this rudimentary form of self-expression evolved into the refined art form we see today, utilizing advanced tools and techniques. Regardless of these technological advancements, the essence of engraving remains the same—a medium of self-expression and communication. As a custom engraving company, we carry forward this historical legacy, ensuring that every piece we create is not just a product but a chapter in the rich and enduring story of engraving.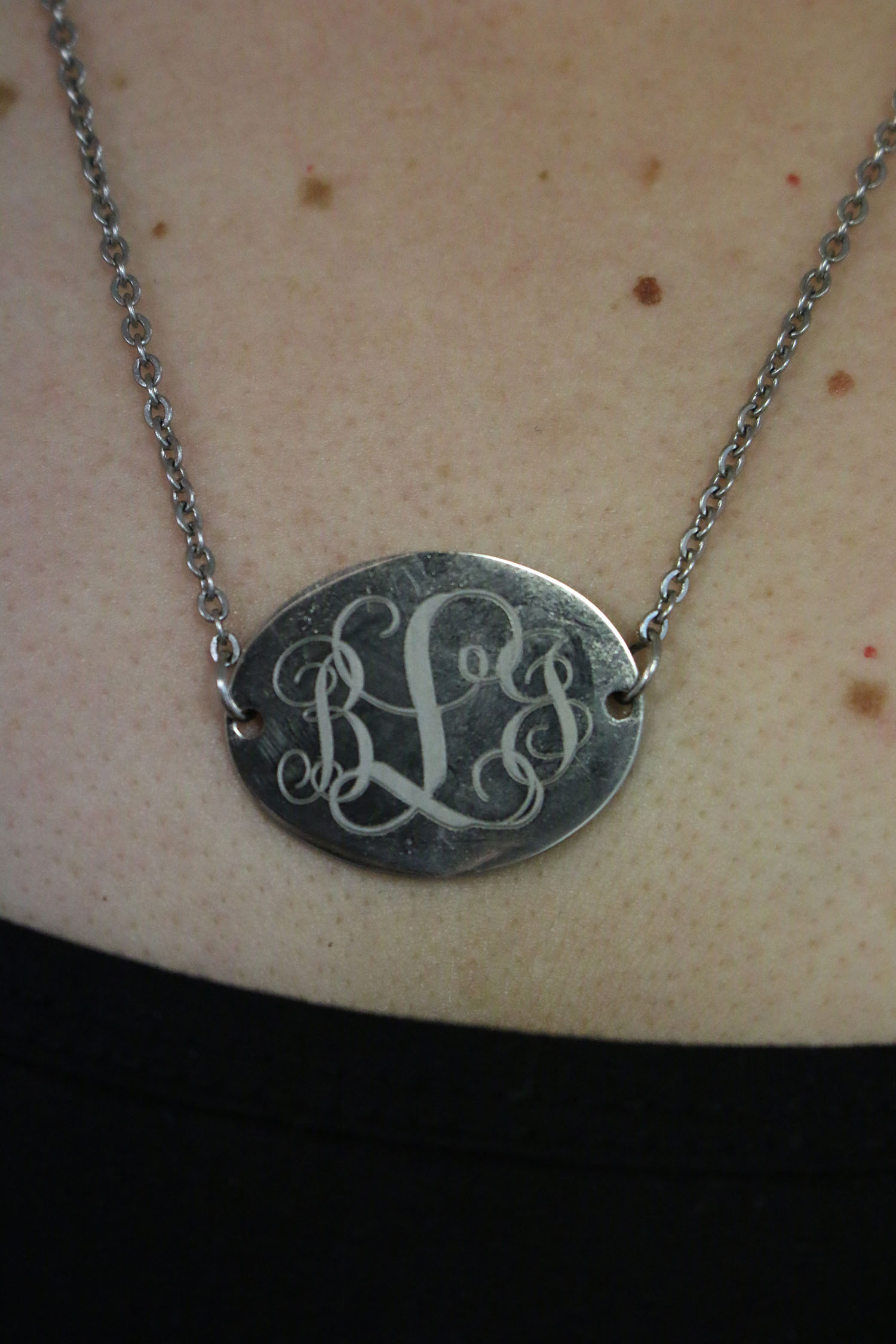 Fill out our form to get a free quick quote.
Creating Your Ideal Custom Engraving: Our Methodology

The crafting of your custom engraving is a journey we deeply respect, assuring a rewarding and efficient experience. Let's delve into the different stages of our design process:
Constructive Dialogue:
The first step is understanding your vision and custom engraving specifications. This initial interaction is vital for us to appreciate your preferences, providing expert guidance in line with your expectations.
Conceptualization:
Influenced by your ideas, our designers create initial sketches or digital prototypes. This phase allows us to bring the design to life, making necessary adjustments based on your feedback.
Design Approval:
Once refined, we present a detailed digital mock-up of your custom engraving. This step allows you to review and perfect the design according to your preference.
Artisanal Excellence:
Our skilled artisans commence production after design approval, employing their expertise and cutting-edge technology to make your design a reality.
Quality Assurance:
Each custom engraving undergoes a rigorous quality check before delivery, ensuring that only the highest quality products leave our premises.
Prompt Delivery:
Our quality assurance team passes your custom engraving to your specified location, ready to showcase your unique personality.
EXCELLENT VALUE AT COMPETITIVE PRICES
Get exceptional value at competitive prices by dealing directly with our engraving factory located in Columbia, South Carolina. We're committed to providing top-notch custom engraving without breaking the bank.
EASILY REQUEST A FREE QUOTE
Our team is committed to exceptional customer service. Whether through calls, emails, Facebook IM, or text messages, we aim to respond to your quote requests on the same day. We're here to work within your budget and deliver your items swiftly — with some items even eligible for same-day delivery!
UNPARALLELED CUSTOMIZATION OPTIONS
As an Original Equipment Manufacturer (OEM), we offer unparalleled customization options for your engraving needs. Whether you're looking for a one-off piece or a bulk order, we can deliver precisely what you want with no minimum order requirement!
UPHOLDING BRAND INTEGRITY
Our brand's reputation matters to us. We maintain high standards of quality and integrity in all our work. We use only the finest raw materials, like marine-grade stainless steel, ensuring the longevity and durability of your custom-engraved pieces. Trust us to bring your vision to life with the quality it deserves.
Commitment to Excellence:
Our mission is to deliver unsurpassed quality, exemplary craftsmanship, and ultimate customer satisfaction. We strive for perfection, ensuring each custom engraving encapsulates your unique narrative.
Unparalleled Customization:
We understand the importance of customization in engraving. Our team assists in creating the perfect engraved piece that echoes your identity, preferences, and style.
Direct from Factory – Time and Cost Efficiency:
By ordering directly from our factory, you enjoy competitive pricing and faster turnarounds, getting your engraved piece to you without unnecessary delays.
Proudly Made in the USA:
All our custom engravings are designed and crafted in the USA. By choosing us, you ensure superior quality and support our local economy.
Fast and Reliable Delivery:
We prioritize speed and reliability in delivery alongside product quality. Once your custom engraving meets our stringent quality standards, we fast-track the delivery process, ensuring you receive your piece promptly.
Frequently Asked Questions
What is a custom engraving?
Custom engraving is a process where a design, image, or text is incised onto a hard, flat surface, typically metal, glass, wood, or stone. The process is done with precise tools to ensure accuracy and detail. Custom engraving allows personalization, turning a simple item into a unique piece that carries a personal message or sentiment.
How much does custom engraving cost?
Custom engraving costs vary depending on several factors, such as the material to be engraved, the design's complexity, and the engraving's size. For a basic design on a common material like metal or glass, prices could start from $15-$30. More complex designs or engraving on more exotic materials can cost more. It's best to get a quote from us based on your specific needs.
What materials can be custom engraved?
We can engrave a wide range of materials, including but not limited to metal (like gold, silver, brass, copper, and titanium), glass, acrylic, wood, leather, stone, and certain types of plastic.
How long does the custom engraving process take?
The duration of the custom engraving process depends on the complexity of the design and the material used. It may take a few hours for simple designs to several days for more intricate work.
Can you engrave an item I already own?
Yes, we can engrave an item you already own, provided it's made of a material that can be engraved and the surface is suitable for engraving. Don't hesitate to contact us with the details of your item so we can provide an accurate assessment.
What types of items can you custom engrave?
We can engrave various items, including but not limited to jewelry, plaques, awards, trophies, rings, watches, pens, and glassware. If you have a specific item in mind, don't hesitate to contact us to discuss its suitability for custom engraving.
Can you reproduce an existing design or logo for my custom engraving?
Absolutely. We can recreate an existing design, logo, or pattern for your custom engraving. We only require a clear image or drawing of the design for our artists to work from. Please note that copyright restrictions may apply to some designs or logos.
Is custom engraving a good gift idea?
Is custom engraving a good gift idea?
The Talent and professionalism can not be beat! Shop small business and get Big results from this family owned business! Billy is Awesome!
Would recommend to anyone! Digital Jewelry sure my team was very well taken care of. THANK YOU!!