Custom Name Tags for Sale in the USA
Right in the heartland of America, we have set our base on creating the finest quality, bespoke name tags that carry a unique charm. We take great pride in utilizing many materials – plastic, metal, wood, silver, zinc, steel, glass, acrylic, cardboard, and more. The beauty of these name tags lies in their uniqueness, mirroring the individuality of our clients and resonating with their specific needs and desires. Our services are not confined to a specific region but spread across the length and breadth of the country, all originating from our hub in Columbia, SC. Our commitment to excellence extends beyond crafting the perfect tag; it involves ensuring the quickest and most efficient delivery right at your doorstep, even catering to overnight deliveries for urgent requests. To ensure affordability, we've eliminated the need for intermediaries, allowing you to order directly from our factory, thereby saving costs. Our commitment to 'Made in USA' products reflects in each piece, resonating with national pride and superior craftsmanship.
A name tag is not just a piece of material bearing a name; it's an emblem of your identity. It's a fusion of materials such as paper, cloth, leather, plastic, or metal that carries your identification, encased in creatively crafted frames and designs. Name tags extend beyond mere identification; they carry a sense of belonging, an association, a profession, or even a personality statement. They are powerful tools in a corporate setting, aiding in quick identification, fostering a sense of community, and facilitating effective communication. In personal settings, such as parties or weddings, they break the ice and spark conversations, making social interactions more effortless and enjoyable. They are more than mere accessories; they are physical representations of your personal or professional brand.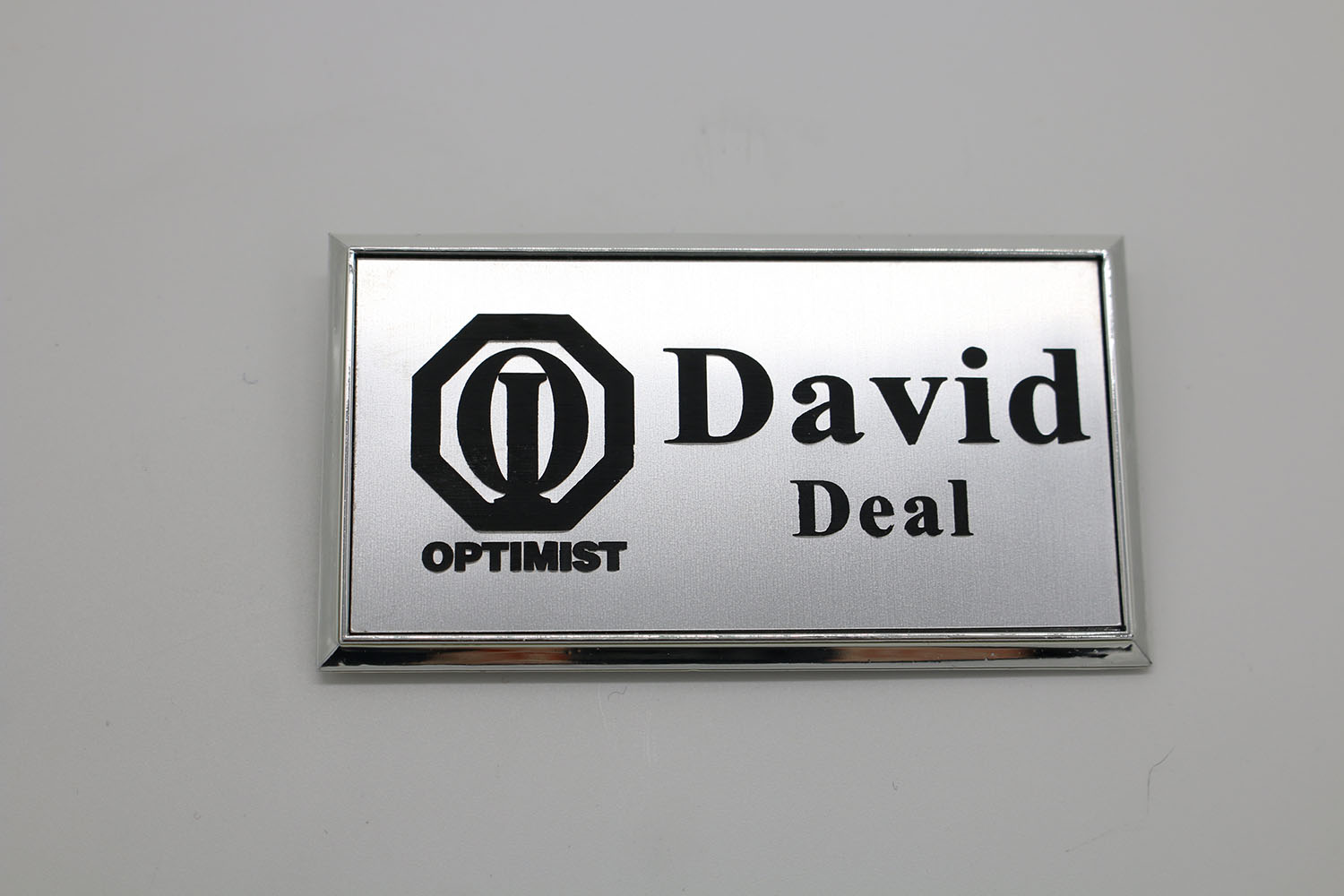 Personalize Your Name Tag

In the world of identity, one size does not fit all, and we fully appreciate this diversity. That's why we offer an extensive array of pre-existing templates for you to choose from, which can be altered and personalized to reflect your unique persona or brand image. Be it a badge-style name tag bearing your name or a rectangular tag adorned with your logo, we ensure your vision translates into the final product. Our process of customization continues beyond merely tweaking existing designs. We invite you to share your unique design ideas, bringing them to life through our craftsmanship. Whether it's a specific shape you have in mind or a particular material you wish to use, we are more than willing to accommodate your requirements and truly deliver your product.
High-Quality Custom Name Tags at Wholesale Prices

At our core, we believe in creating high-quality name tags that don't pinch your pocket. Striking the perfect balance between affordability and quality, our name tags are available at competitive wholesale prices. We adhere to stringent quality standards, ensuring every tag that leaves our production line is a testament to superior craftsmanship. The materials we use, ranging from plastic to steel to silver, each add a distinctive touch to the finished product. The popularity of our name tags has grown significantly over time as more and more people across the country recognize our commitment to quality and affordability. Proudly crafted in the USA, our name tags reflect the country's strong, diverse, and distinct spirit.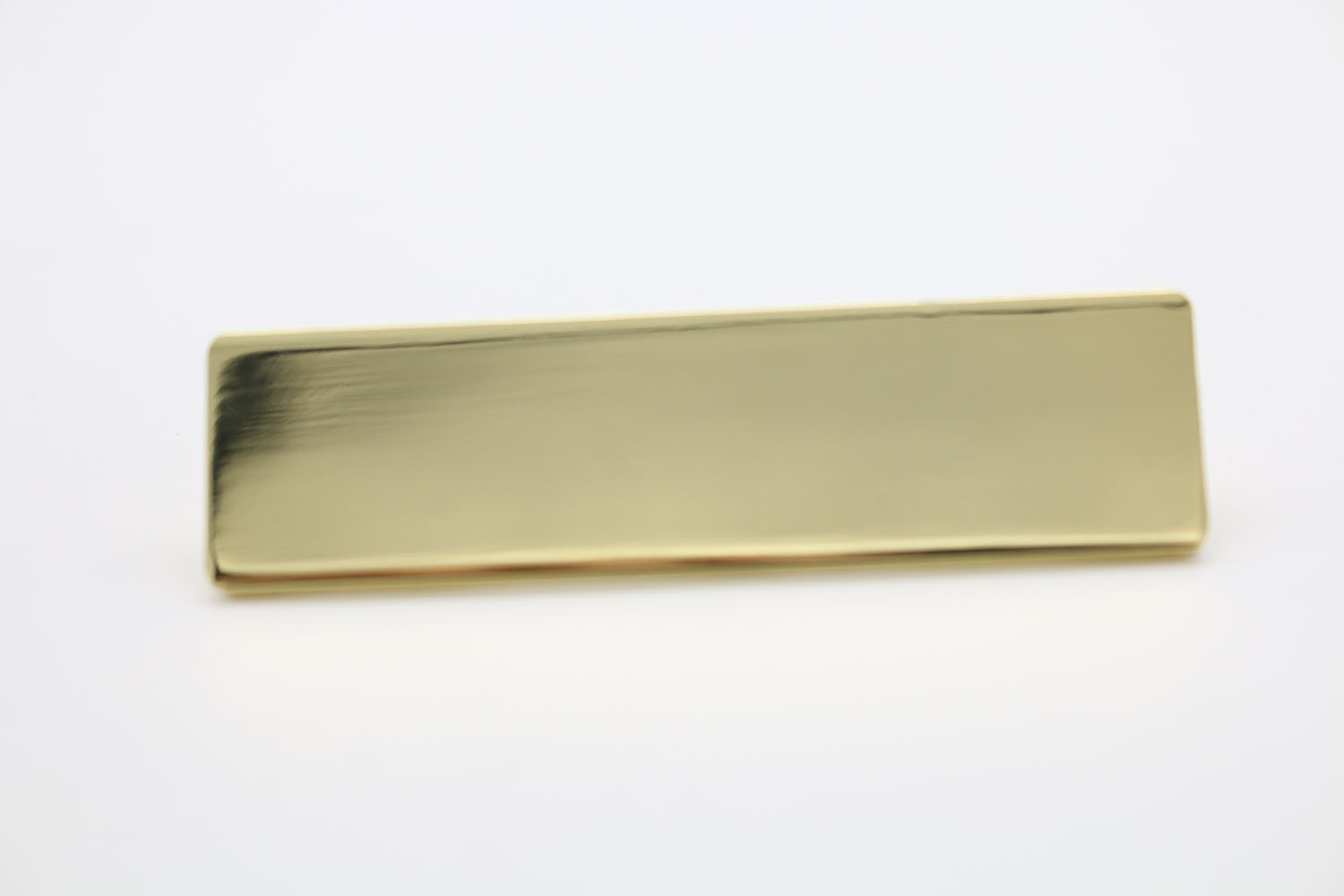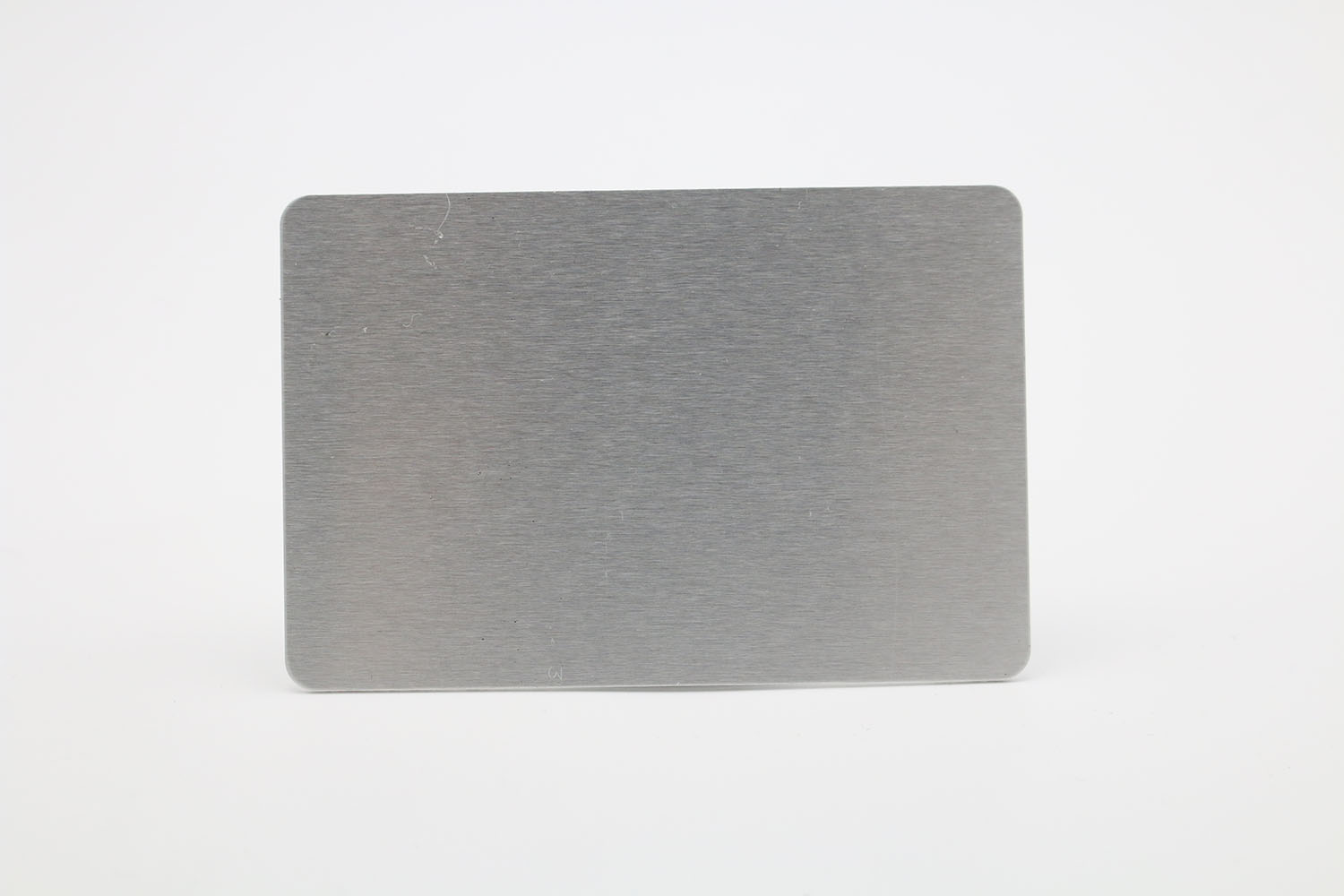 Significance of Name Tags

Name tags serve a purpose beyond mere identification; they act as effective communication and social interaction tools. In professional settings, name tags aid in quick identification, breaking down barriers, and fostering a sense of belonging and community. They help reduce the awkwardness often associated with initial introductions and act as conversation starters, facilitating effective communication. On a personal level, they add a personal touch to social events, making introductions effortless and interactions more enjoyable. Furthermore, name tags can also serve as a branding tool, subtly communicating your professional role or the values and culture of your organization. They are a quick introduction that often precedes you.
Our range of name tags caters to diverse sectors and occasions. Our client base spans multiple domains: corporations, hotels, schools, colleges, universities, restaurants, banks, offices, and businesses. Even events like weddings and associations like police departments are catered to, with each name tag bearing its unique charm. Regardless of your profession or the occasion, we strive to craft name tags that perfectly suit your needs, balancing aesthetic appeal with functional design.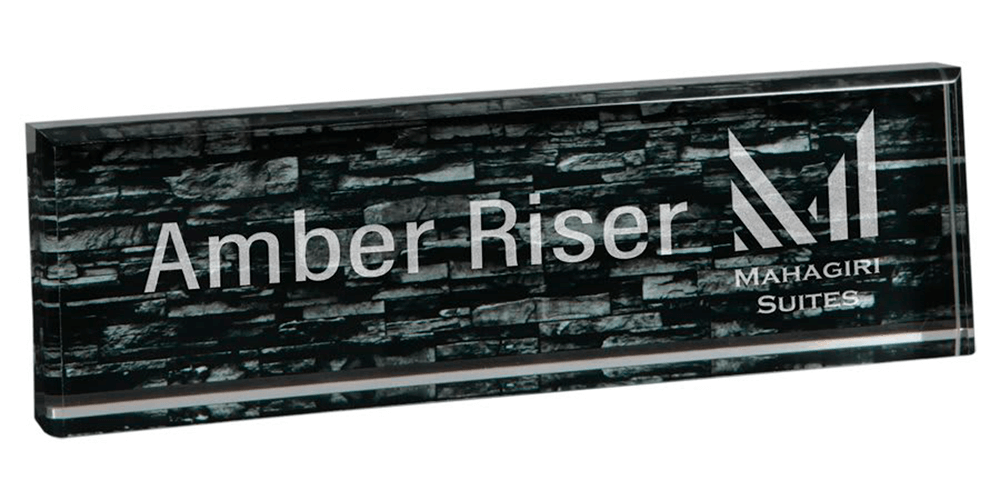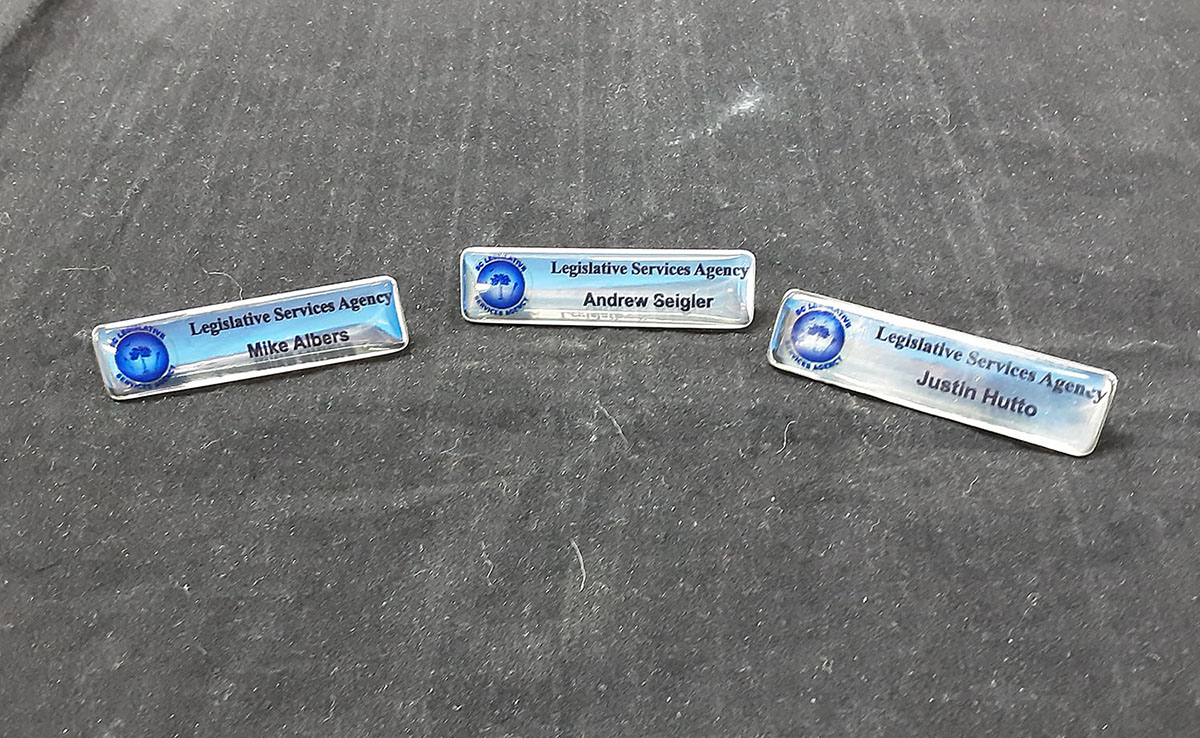 Materials and Style of Name Tags

Diversity is at the heart of our name-tag collection. We offer many styles and materials to cater to our customer's unique tastes and requirements. From the sleek, modern steel feel to the traditional elegance of silver, from the warm texture of wood to the vibrant appeal of acrylic, we've got it all. Each material brings a different touch to your name tag, transforming it from a simple identification tool to a personal style statement.
The world of name tags is expansive and varied, encompassing a range of types that cater to a diverse set of needs, preferences, and occasions. Here's an overview of some of the most popular types of name tags:
Magnetic Name Tags: The magnet affixed to the back of these name tags eliminates the need for a pin or clip, allowing for a secure attachment without damaging the clothing. Magnetic name tags are convenient, easy to attach and remove, and can hold their position firmly on a wide range of fabrics.
Dog Tag Name Tags: Dog tags are traditionally associated with military personnel identification. Today, these name tags have been adopted for a variety of uses. Made from durable materials like metal, they can be embossed or engraved with information. They're an excellent choice for rugged, casual, or outdoor events.
Lapel Pin Name Tags: These name tags are designed to be pinned onto the lapel of a jacket or shirt. They're typically smaller and can be made from various materials, including metal, plastic, and wood. They offer a sophisticated look and are often used in professional settings or formal events.
Clip-on Name Tags: A common choice for conferences, seminars, or any event where temporary identification is needed, these name tags are easy to attach and remove, making them a convenient choice.
Lanyard Name Tags: These name tags are attached to a lanyard worn around the neck, making them highly visible and easy to read. They are ideal for events, expos, and office settings where easy identification is paramount.
Adhesive Name Tags: Often used for short-term events like networking sessions or seminars, these name tags adhere directly to clothing. They are often the most cost-effective option but may only be suitable for some fabrics.
Reusable Name Tags: Designed for scenarios where names or roles frequently change, these name tags come with a plastic window where a printed paper insert can be slipped in and out as needed.
Badge Holder Name Tags: Similar to lanyard name tags, these consist of a plastic sleeve that can hold an identification card or badge, making them a popular choice for workplaces or conventions.
Engraved Name Tags: These name tags offer a more permanent, high-quality solution, with names and logos etched directly into the material for a professional, durable finish.
Window Name Tags: These name tags have a clear window where a piece of paper with a name can be inserted, making them a versatile and reusable option.
Each type of name tag has distinct advantages and use cases, making it essential to choose the one that best suits your needs.
The journey of name tags is a fascinating tale of evolution. Once simple labels were used for identification, they have since transformed into intricate personal and professional branding pieces. Over time, name tags have evolved in design, material, and purpose, turning into creative expressions of personal style and professional branding. As we continue to create high-quality name tags, we honor this rich history while looking ahead to the future, continually innovating to meet the ever-changing needs of our clients.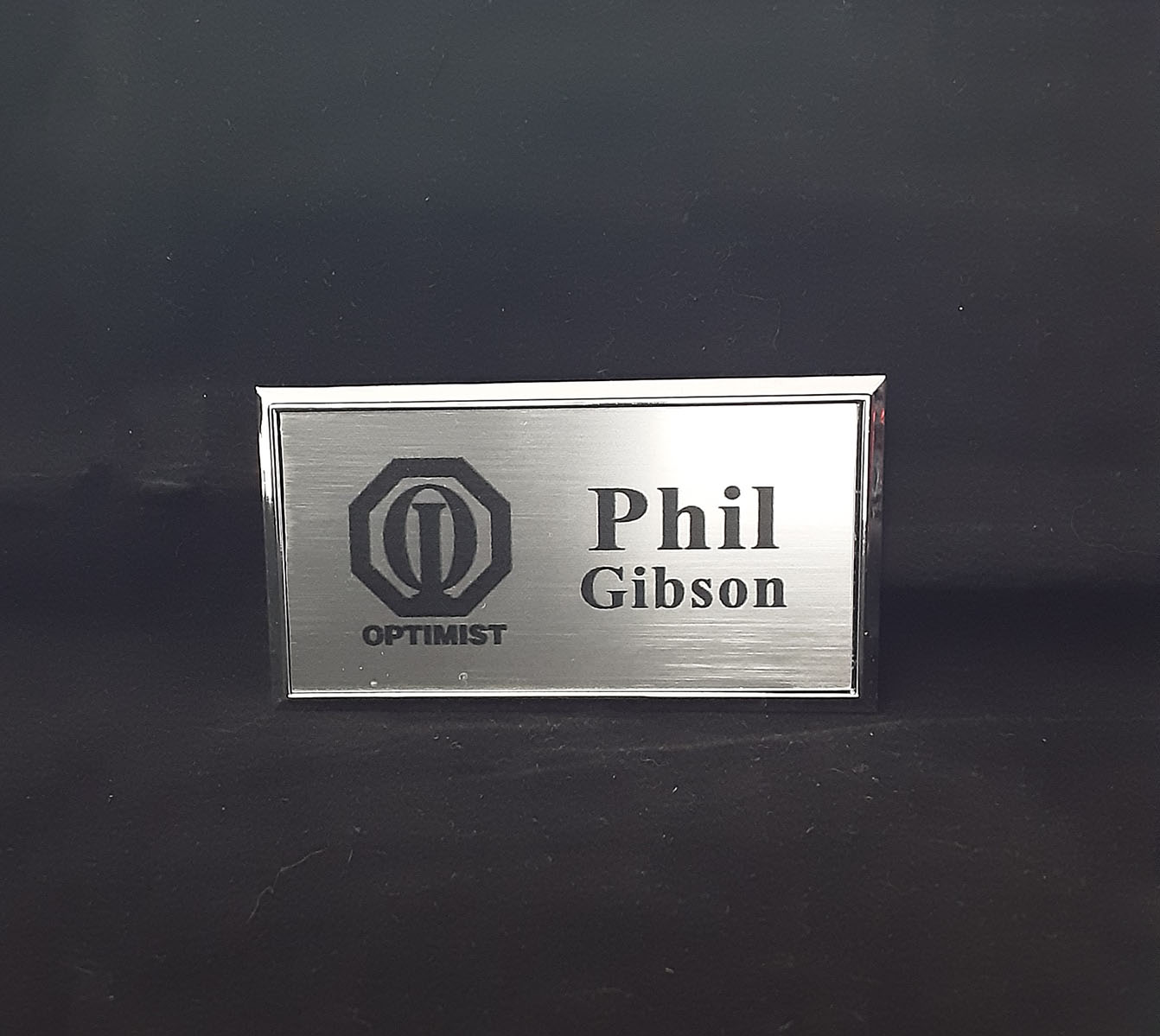 Fill out our form to get a free quick quote.
Our Desing Process for Name Tags: The Artistry of Creation

The Conversation Begins
Every notable design kicks off with dialogue. Our process commences by connecting with your ideas, getting to the essence of your unique design aspirations, and assimilating your taste and preference. This conversation is the bedrock upon which we build a design that perfectly mirrors your vision.
Ideation Takes Flight
With a clear comprehension of your vision, our master designers embark on the exciting process of conceiving a design that encapsulates the essence of your narrative or the message you aim to express. Your story forms the thread that binds the design, making it unique.
Affirming the Design
Post the creation of the design concept; we will present it to you for confirmation. With our staunch belief in total transparency and customer satisfaction, we welcome any modifications or adjustments you desire to ensure that the final design mirrors your initial vision.
The Art of Creation
Once your endorsement is given, our proficient artisans step in. Their accumulated years of skill and meticulous attention to detail bring the design from the realm of the abstract into the tangible world, converting it into a physical memento of your journey.
Ensuring Excellence
Before your personalized piece exits our workshop, it undergoes rigorous examination by our quality assurance team. Every aspect of the piece is scrutinized to ensure it adheres to our stringent standards of design and craftsmanship.
Handover to You
After our rigorous quality inspection, the piece is ready for delivery. We ensure a punctual delivery process, bringing your uniquely tailored piece of narrative jewelry directly to your doorstep.
Uncompromising Quality in Custom Name Tags
Quality isn't a feature we negotiate on – it's a commitment we uphold in every piece we craft. Serving not just the United States and Canada but reaching as far as Dubai and beyond, our name tags are renowned globally for their outstanding quality. We steer clear from offering substandard, inexpensive options.
Simple Personalization Process
Creating your unique name tags is a straightforward, enjoyable process with us. Please choose from our pre-designed templates and infuse them with logos, names, designations, years, numbers, and more. If our templates don't capture your vision, no worries! Share your unique design or idea, and we'll craft a custom name tag.
Complimentary Quotes and Artwork
In our pursuit of supreme customer service, we offer quick, complimentary quotes in minutes. We also provide free virtual artwork and samples (applicable for bulk orders) to ensure you're delighted with the final product before production.
Proudly Crafted in the USA
Every name tag we produce is a testament to American craftsmanship. Our design and manufacturing processes are conducted entirely on U.S. soil, ensuring top-tier quality control and swift delivery to our domestic clients.
Why Choose Us? A Dedication to Excellence

Our Oath to Perfection
Our commitment to perfection permeates every facet of our operation. From ideation to delivery, we spare no effort in ensuring your piece embodies your vision impeccably.
Unparalleled Customization
We pride ourselves on providing an unmatched level of customization. With us, you hold the reins on the final look of your jewelry piece. Our role is to materialize your vision.
Direct From Factory: Eliminating the Middlemen
Our direct-from-factory model allows us to exclude intermediaries, passing the resultant savings to you. This model enables us to offer high-quality pieces at a significantly lower cost.
Exceptional Value for Your Investment
We're committed to providing the best value for your money. With us, you can enjoy top-tier quality, personalized jewelry at competitive prices, allowing you to commemorate your journey without straining your finances.
Reliable Customer Service
We value the importance of an effortless shopping experience. Our devoted customer service team is constantly on standby to assist you, resolving queries and addressing concerns.
Endorsed by the Best
We've earned the trust of champions across diverse fields. Our reputation is founded on our dedication to quality, precision, and a passion for helping individuals memorably celebrate their victories.
Frequently Asked Questions
How to make name tags?
While it's possible to DIY name tags, we highly recommend purchasing from us for professional quality, customization, and a hassle-free experience.
Where to buy name tags?
Look no further! We offer an extensive range of name tags, all customizable and made with premium materials.
How to print name tags?
Printing name tags involves specific tools and expertise. When you order from us, we handle all the printing aspects, ensuring a perfect final product.
How to print on name tags?
Printing on name tags requires the correct type of printer and material. We use state-of-the-art machinery to ensure the print quality is superb and long-lasting.
Where can I buy name tags?
You can conveniently purchase name tags from us, your one-stop shop for high-quality name tags.
Where can I get name tags made?
You can have your name tags professionally made right here with us. Our skilled artisans are experts in creating personalized name tags.
Why does Amy wear different name tags?
This is a specific character trait for a person named Amy. Context helps provide a more accurate answer.
What is a name tag?
A name tag is a badge or sticker typically worn on the outer clothing and displays the wearer's name for identification.
Why do people wear name tags?
People wear name tags to identify themselves in various settings such as workplaces, events, and conferences. They foster communication and professionalism.
What is the purpose of a name tag?
The primary purpose of a name tag is to display a person's name for easy identification and to promote interpersonal communication.
Where to get dog name tags?
We manufacture name tags for pets, including dogs. Our tags are sturdy, customizable, and made to withstand the outdoors.
How to make name tags with pictures?
Adding pictures to name tags involves specific design software and printing capabilities. When you order from us, our design team will incorporate your desired images flawlessly.
Why did they change nurses' names to first names on ID tags?
This decision varies by institution, but it is often for patient comfort and to promote a more personal level of care.
How to make acrylic name tags?
Making acrylic name tags involves laser engraving and careful craftsmanship. Our team excels at creating stunning acrylic name tags.
What size are the name tags?
Name tags come in various sizes but are commonly around 1″ to 3″ in height and 2″ to 4″ in width. We can make name tags in any size you prefer.
What side do name tags go on?
Name tags are usually worn on the right side to align with the line of sight when shaking hands.
How to remove name tags from clothing?
This depends on how the name tag is attached. Adhesive tags should peel off easily, while others, like pin or clip tags, can be simply unfastened.
Where to buy name tags near me?
Our location is in Columbia, SC, USA. We also offer shipping across the country for your convenience.
Where to get pet name tags?
We manufacture and customize name tags for pets that are durable and eye-catching.
How to make laminated name tags?
Laminating name tags involves specialized equipment. Our team can create laminated name tags for durability and a glossy finish.
How to make custom name tags?
We specialize in crafting custom name tags. Share your design idea or choose from our templates; we will bring your vision to life.